Do you want to go horseback riding in Wadi Rum accompanied by a Bedouin who was born in the desert?
Are you looking for a trusted guide, recommended by other travelers?
You are on the right page.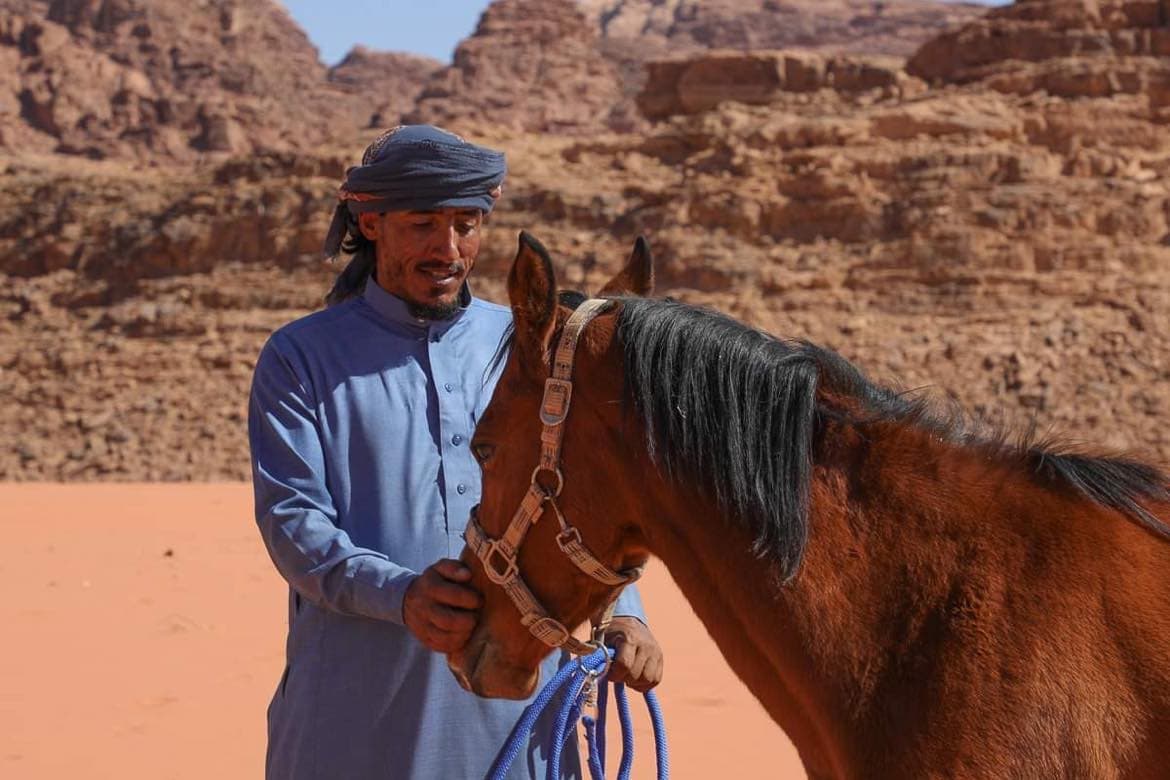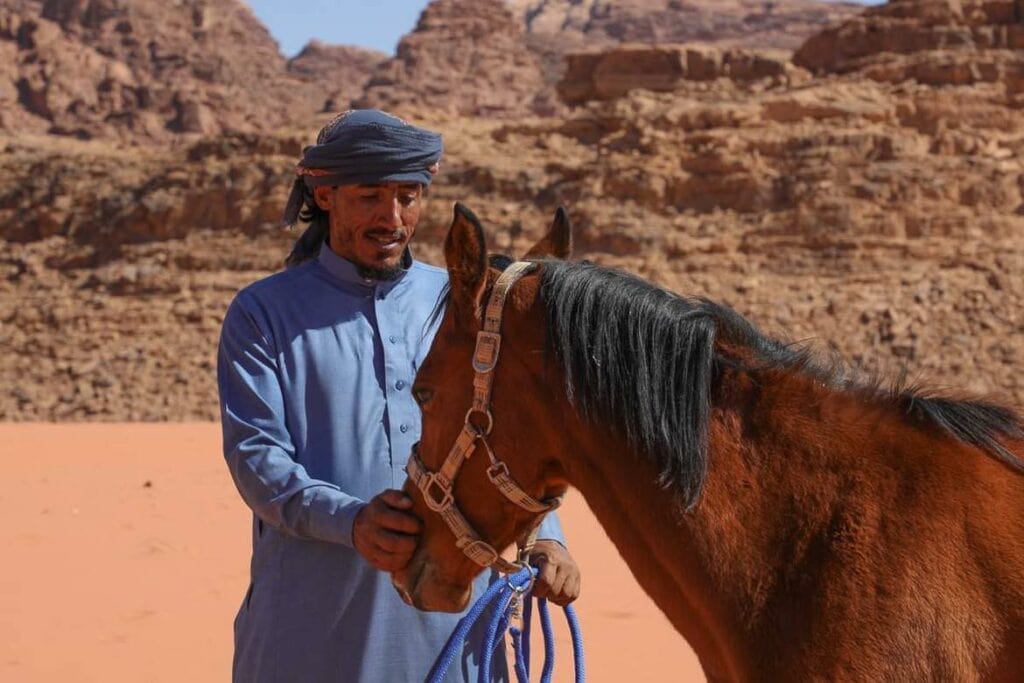 Meet my friend Ali, with whom I share a passion for horses and adventure.
Who is Ali?
He is my friend. He is also a Bedouin native of Wadi Rum, who created his horse breeding, with his friend Astrid, in the heart of the desert. Since then he organizes and guides horseback riding tours for European travel agencies and independent travelers.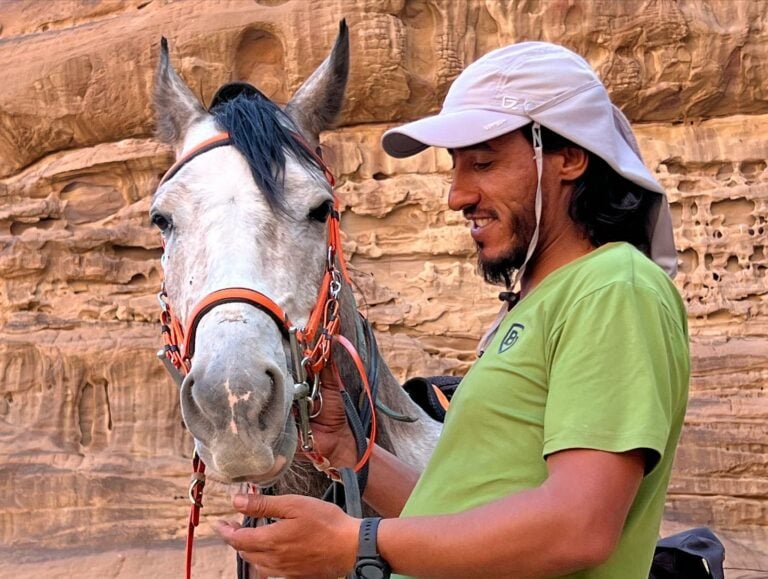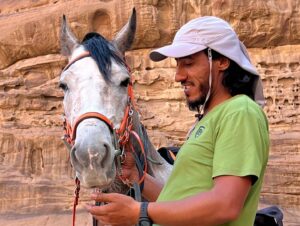 Like most of the guides in Wadi Rum, he worked for years as a Jeep guide before he had enough horses to start his own business
What languages does Ali speak?
He speaks English and Arabic. He receives travelers from all over the world, so he speaks perfect English.
It has all the equipment for the bivouacs and several 4×4 to ensure the transport of the things between the bivouacs and the supplies.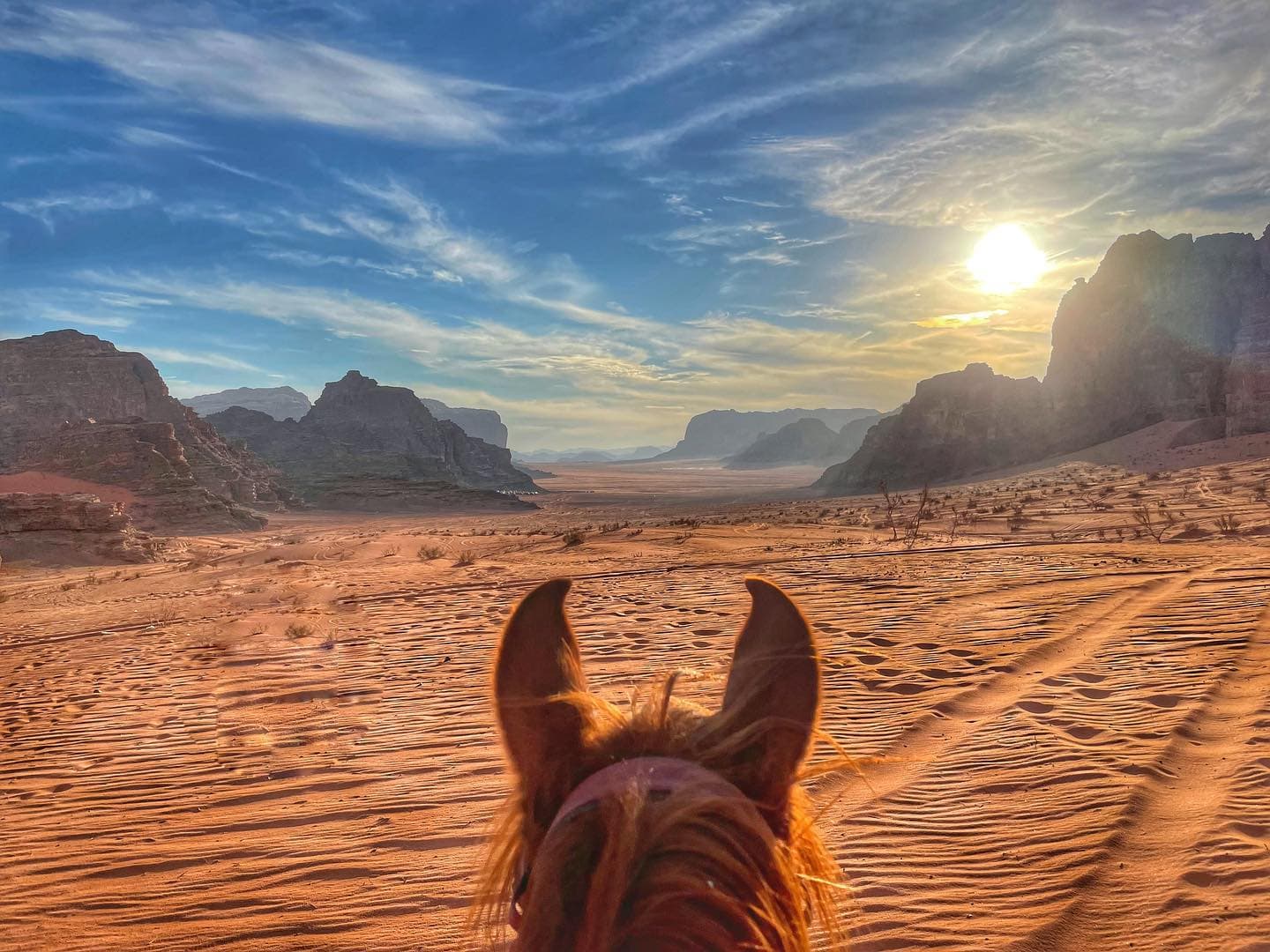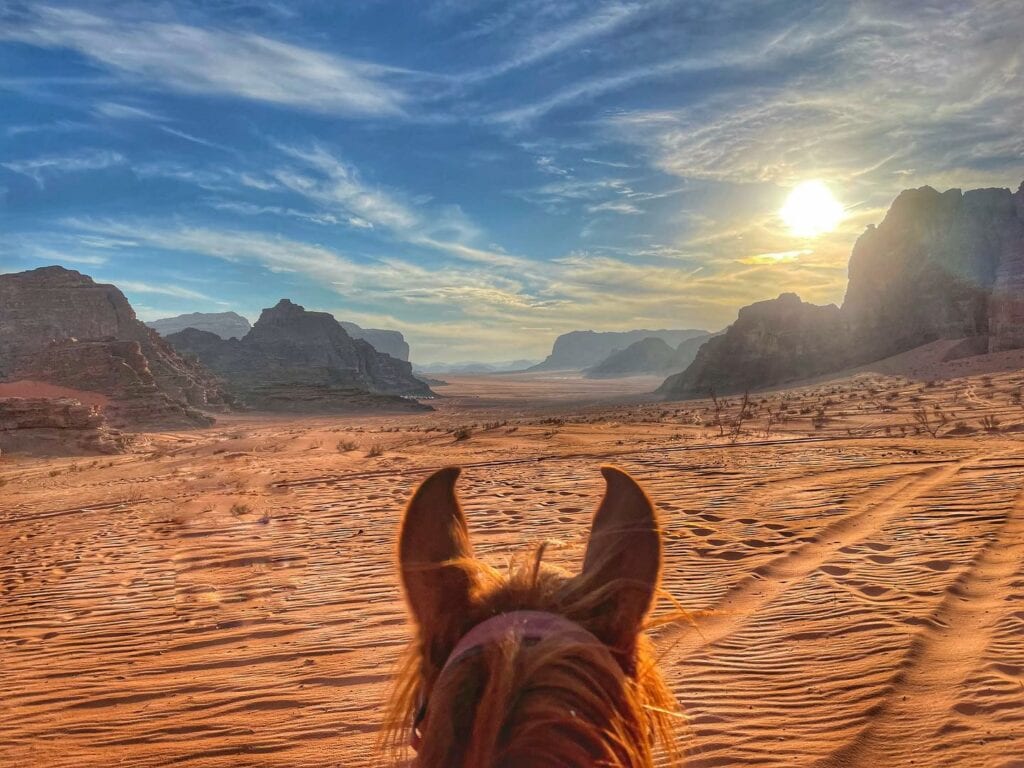 He and his partners create programs that are respectful of nature, animals and locals, to discover Wadi Rum in the best conditions.
Big plus, in addition to having horses in very good condition, he has an incredible tack room.
He offers riders Setzi endurance saddles and stirrups that ensure optimal comfort and safety.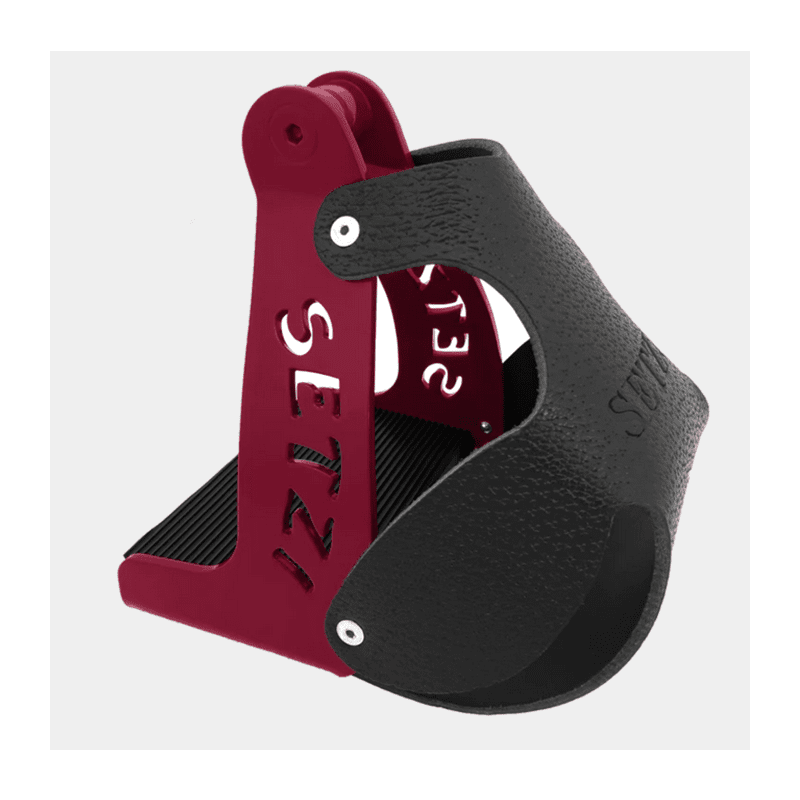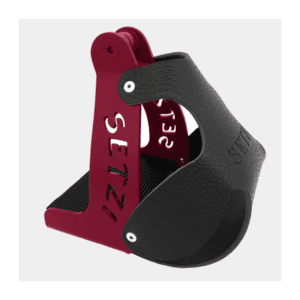 What is the program of my horse trek in Wadi Rum?
Ali can customize your program according to the length of your trek. The longer the duration, the further you will be from the tourist areas.
Ali's stable and camp are in the heart of the protected area of Wadi Rum. He will be able to make you discover all the must-sees of the desert.
What is the rate for my group?

When he doesn't have an organized trip with an agency Ali can guide you from 3 hours to several days by creating a tailor-made program.
If he has an organized trip with an agency, you can join the group for 150 JOD per day.
Prices are in JOD:
1 person 90 JOD
2 persons: 75 JOD
3 persons: 65 JOD
1 person: 160 JOD
2 persons: 130 JOD
3 persons: 120 JOD
1 person: 180 JOD / day
2 persons: 160 JOD / day
3 persons: 150 JOD / day
This includes:
Horse rental
Guide
Meals
Lodgings
For the hikes of several days:
The cooks.
Vehicles for supplies and luggage transport.
This does not include:
Transportation to and from the entrance of Wadi Rum

.
Book with Ali :
Do not hesitate to contact him via wadirumfamilly@gmail.com