This article was written by my sister, who went to Malta in June 2019. She presents you here, her favourites, her good accommodation plans, her budget and shares with us her different advices.
My name is Claire. In June 2019, I went solo to Malta. This trip is 10 days of discoveries, visits, farniente on the beach, meetings and waiting for the famous Maltese buses...
Do I need a visa?
No. Malta is part of the European Union, you do not need a visa. An identity card or passport valid for the duration of your stay is sufficient.
How much does the flight cost?
You can easily find good prices. Ryanair has direct flights from Beauvais to Valletta. It flies to Malta from Marseille, Nantes and Toulouse. Transavia flies from Nantes and Paris. Volotea has direct flights from Bordeaux and Nice. 
Finally, Air France also operates direct flights. 
I went the first 10 days of June. I paid 103€ for my return flight from Beauvais with Ryanair.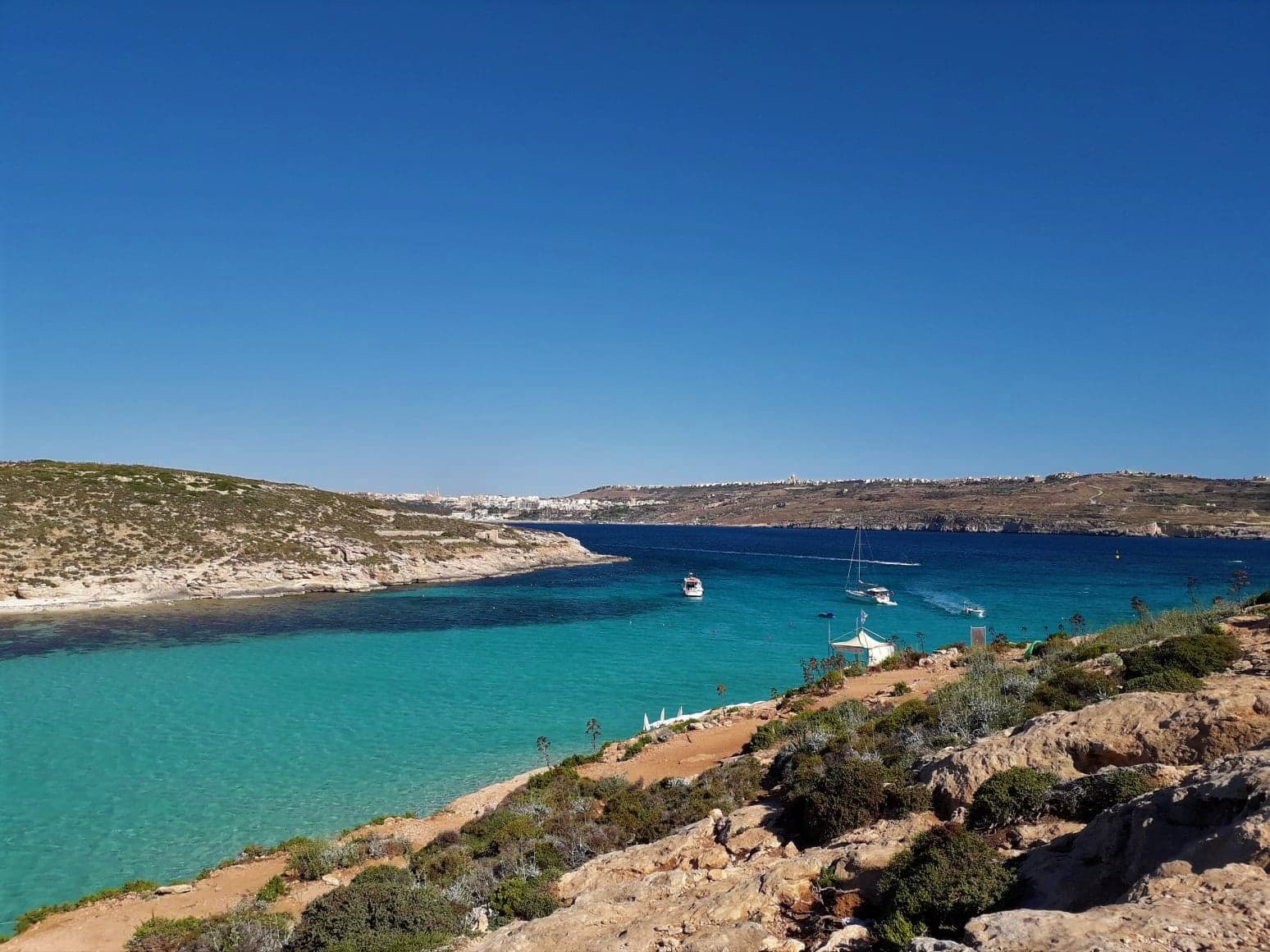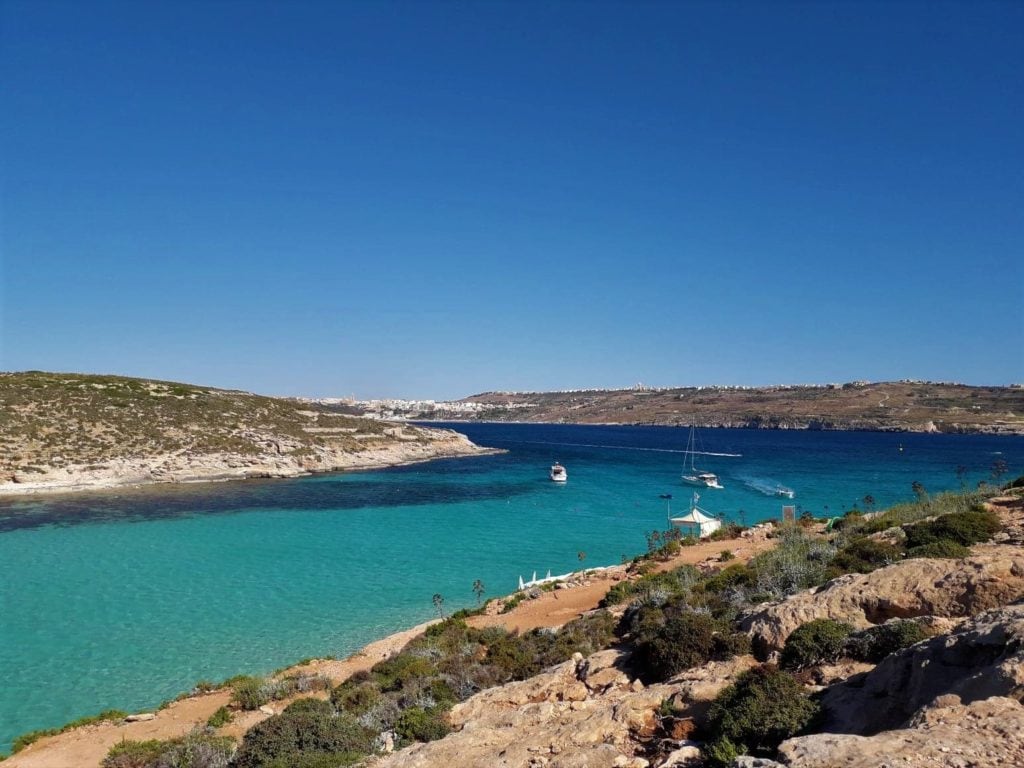 How to get from the airport to the city?
By bus You have three bus routes that leave from the airport and take you to the main towns on the island of Malta. They run from 5am to 11pm. For example, a trip from the airport to Valletta costs €2.
Malta Transfer Company Minibus service to all major hotels in Malta. You can book in advance. Prices are between 8 and 12€ depending on the journey.
By taxi Before leaving the airport, there is a counter where you have to queue. It is a safe solution because the prices are posted, you pay directly at the counter which manages the taxis. My trip from the airport to Sliema cost me 20€.
Uber is not present in Malta. Ecabs is the Maltese Uber, you can also use Bolt in French. Finally the COOL application allows you to share your taxi ride with other passengers.
What currency is used?
The currency used is the Euro. You don't have to do any conversion calculations for your transactions 🙂
What language is spoken?
There are two official languages in Malta. Maltese and English. If you speak English, you will be able to talk to the locals and follow the signs very easily.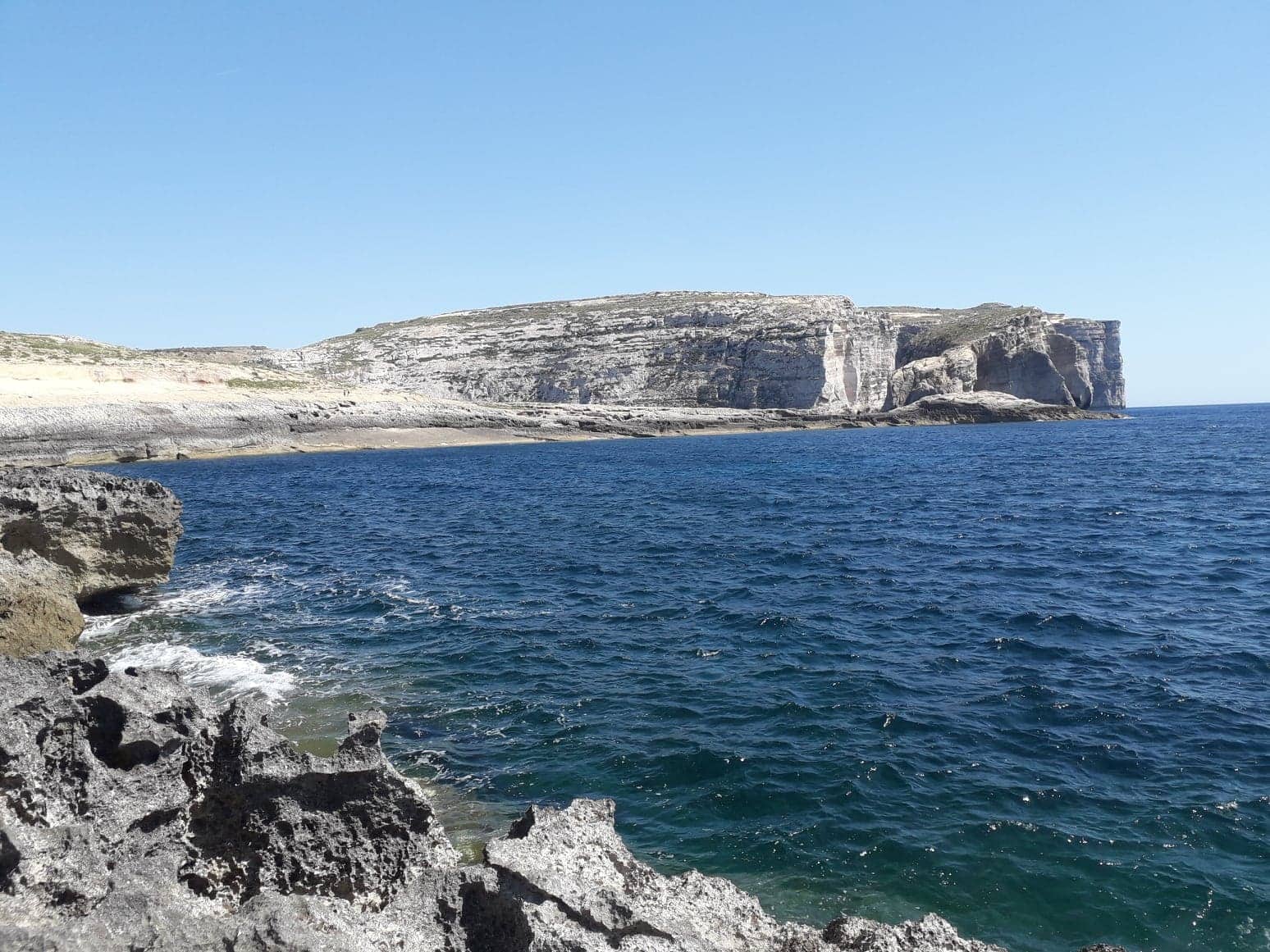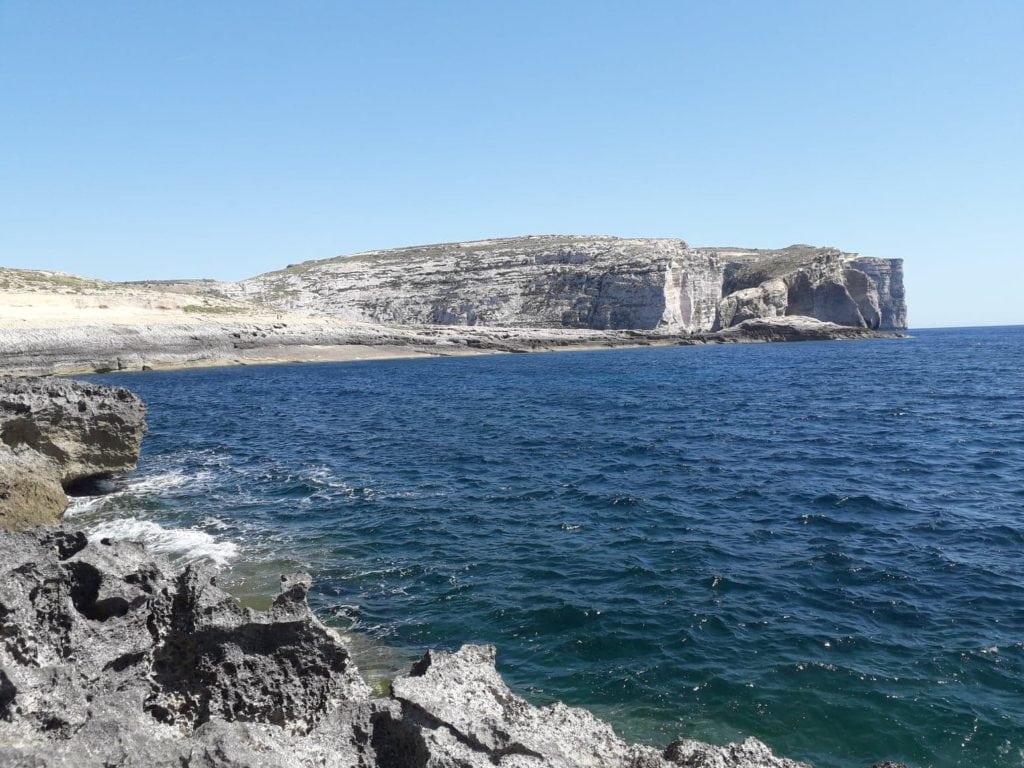 Where have you been in Malta?
Malta is an archipelago made up of three islands: Malta (the main one), Gozo (the middle one) and Comino (the smallest). 
I first went to the island of Malta. I stayed 3 nights in Sliema and travelled by bus and ferry from there to visit.
Then I stayed 4 nights on the Island of Comino, which has only one hotel. With the ferry of the hotel, I went 1 day on the island of Gozo and I visited it by bus. 
I returned to Sliema for 4nights and continued to visit the island of Malta from there, by bus. 
What is there to do in Malta?
Valletta :
Free activities: tours of the historic city centre and the city, walk to the Upper Barraca Gardens...
Paying activities: Museum of Fine Arts (7€), National Museum of Archaeology (5€), St John's Co-Cathedral (10€)...
The three cities :
Free activities: visit to Birgu, Isla and Bormla, visit to the language hostels, stroll in the Safe Haven garden, the walls of Bormla...
Paid activities: Maritime Museum (5€), Inquisitor's Palace (6€), Saint Angelo's Fort (8€)...
Sliema and surroundings :
Free activities: beaches and sea front walks.
Paid activities: nightclubs, bars, restaurants, ferry trips...
Mdina :
Free activities: visit of the city, ramparts...
Paid activities: St Paul's Cathedral and its museum (5€), Carmelite Church (4€), Palazzo Falson (10€)...
Rabat :
Paying activities: Wignacourt College museum (5€), St Paul's Catacombs (5€), Domus Romana (6€)...
Mosta
Mosta Dome (2€), catacombs (5€)...
On the island of Gozo :
Victoria :
Free activities: visit to the citadel, the ramparts, the Centre for Culture and the Arts, Lower Battery...
Paid activities : Gran castelllo historic house, old prison, Gozo Museum of Archaeology and Natural History (5€ for all 4 sites)...
Xlendi :
Free activities: walking, beach...
Paid activities : diving...
Dwejra :
Free activities: beach, Inland Sea, walk on Djerwa Bay...
Paid activities : boat trip from Inland Sea (4€), Djerwa Tower (donation)...
On the island of Comino :
Free activities: Blue Lagoon beach and Santa Maija beach...
Paying activities : diving, day trip from Malta (25/40€) with stop at the Blue Lagoon and visit of Gozo, boat from Malta or Gozo with drop off at the Blue Lagoon (10€ return).

Having had the chance to sleep on the island: the blue Lagoon is the place to be in Malta. It's beautiful but full of tourists and boats that drop them off from 10am and kiosks that sell food, drinks and excursions.
The beach is very small and full of sunbeds and umbrellas for a fee.
A piece of advice: come early by ferry (without taking an excursion), walk around the island until 3 or 4 pm and swim at the beach of Santa Marija (30min walk) and come back to enjoy the calm of the Blue Lagoon after the other tourists have left... Otherwise you might be disappointed. And don't forget your sun cream as there is very little shade in Comino...!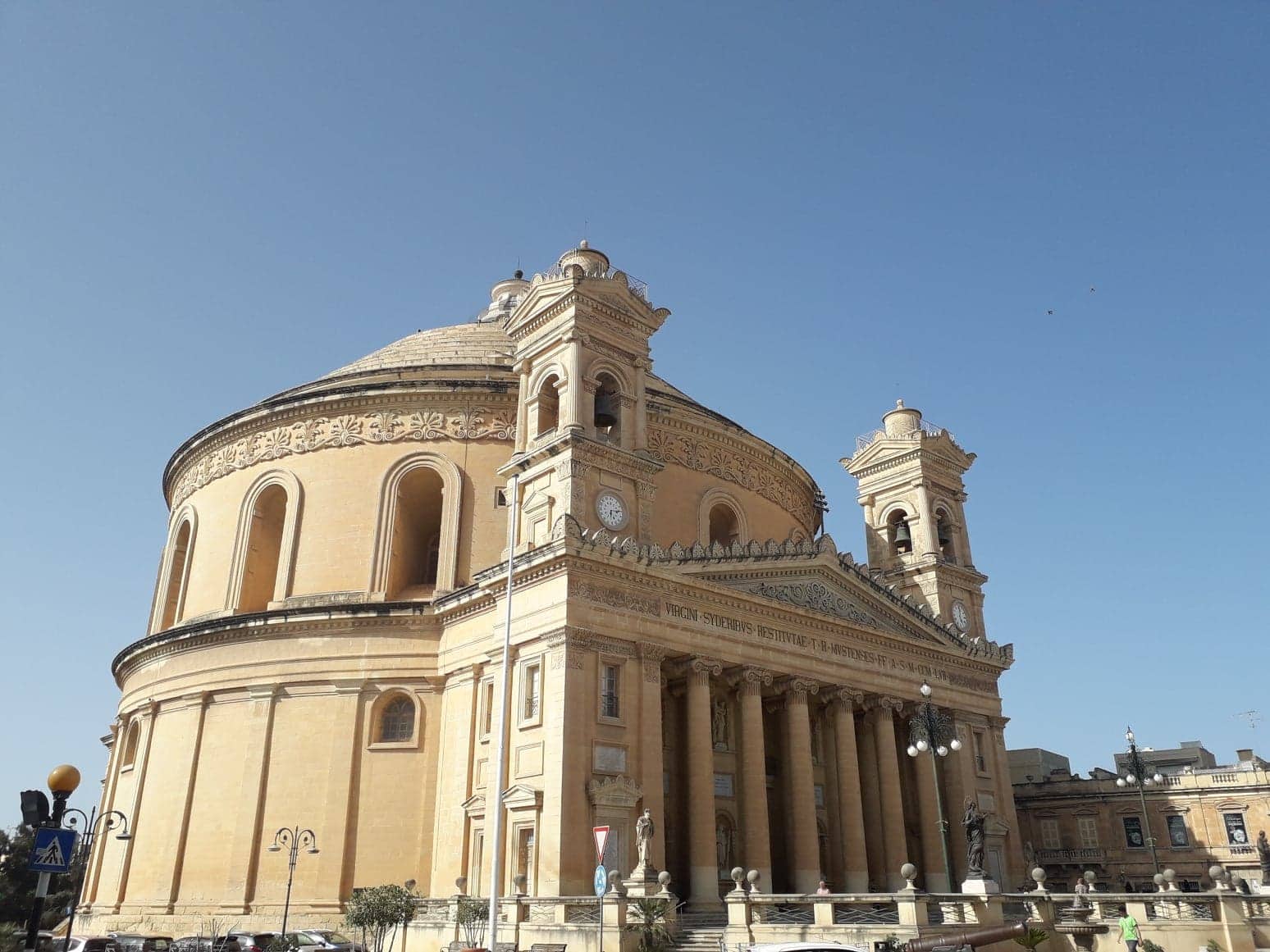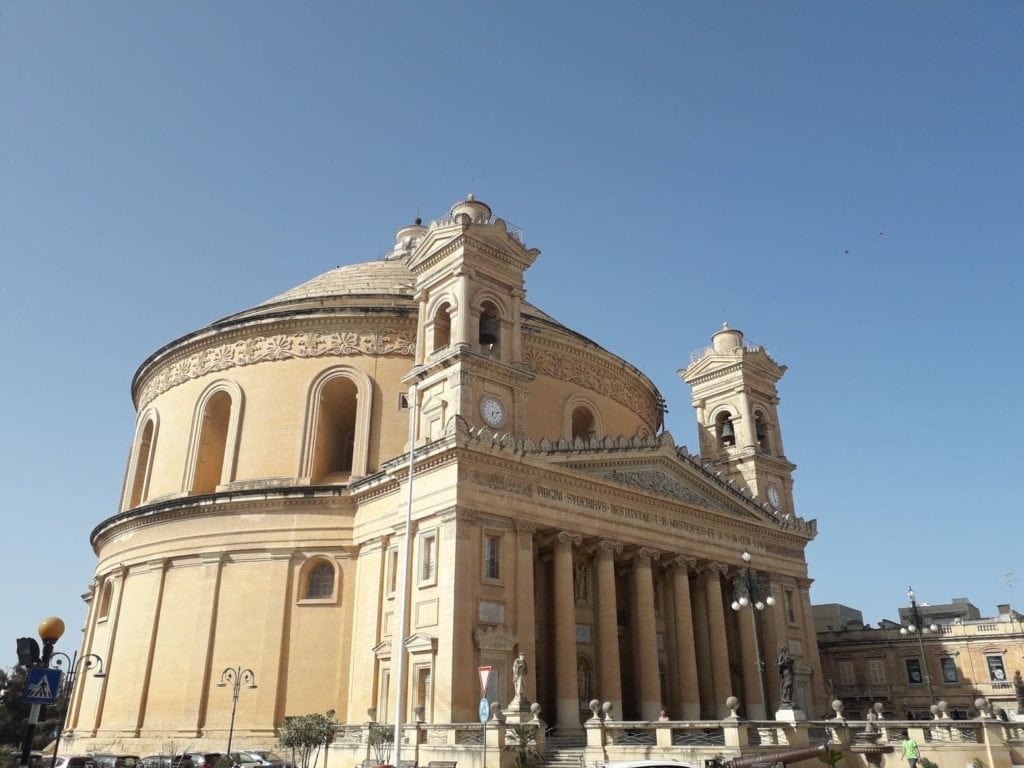 Where can I stay?
I have several accommodations to recommend to you:
On the island of Malta :
Inhawi Boutique Hostel Inhawi Boutique Hostel: Located in San Giljan, this hostel is well situated for bus travel around the island. It is close to the sea, has a swimming pool, a garden, a terrace and nice common areas.
Breakfast is included and the kitchen is well equipped. I advise you to ask for a room with a balcony, otherwise you might get very hot despite the fans.
Comino Island There is only one hotel on the island that you can book in advance and that has its own connection to the other islands (you will pay for the return trip but you can take the shuttle during your stay which is included): the Comino hotel.
You can book half board. On the one hand there are the bungalows which are far from the hotel but for which a shuttle bus goes to the restaurant.
Then there is the hotel itself which has its own beach, 2 pools. Don't expect a luxury hotel and don't forget that you are on a small island as far as the water flow is concerned. However, the hotel allows you to enjoy the beauty of Comino and its quietness without tourists. It has a magnificent view and good services.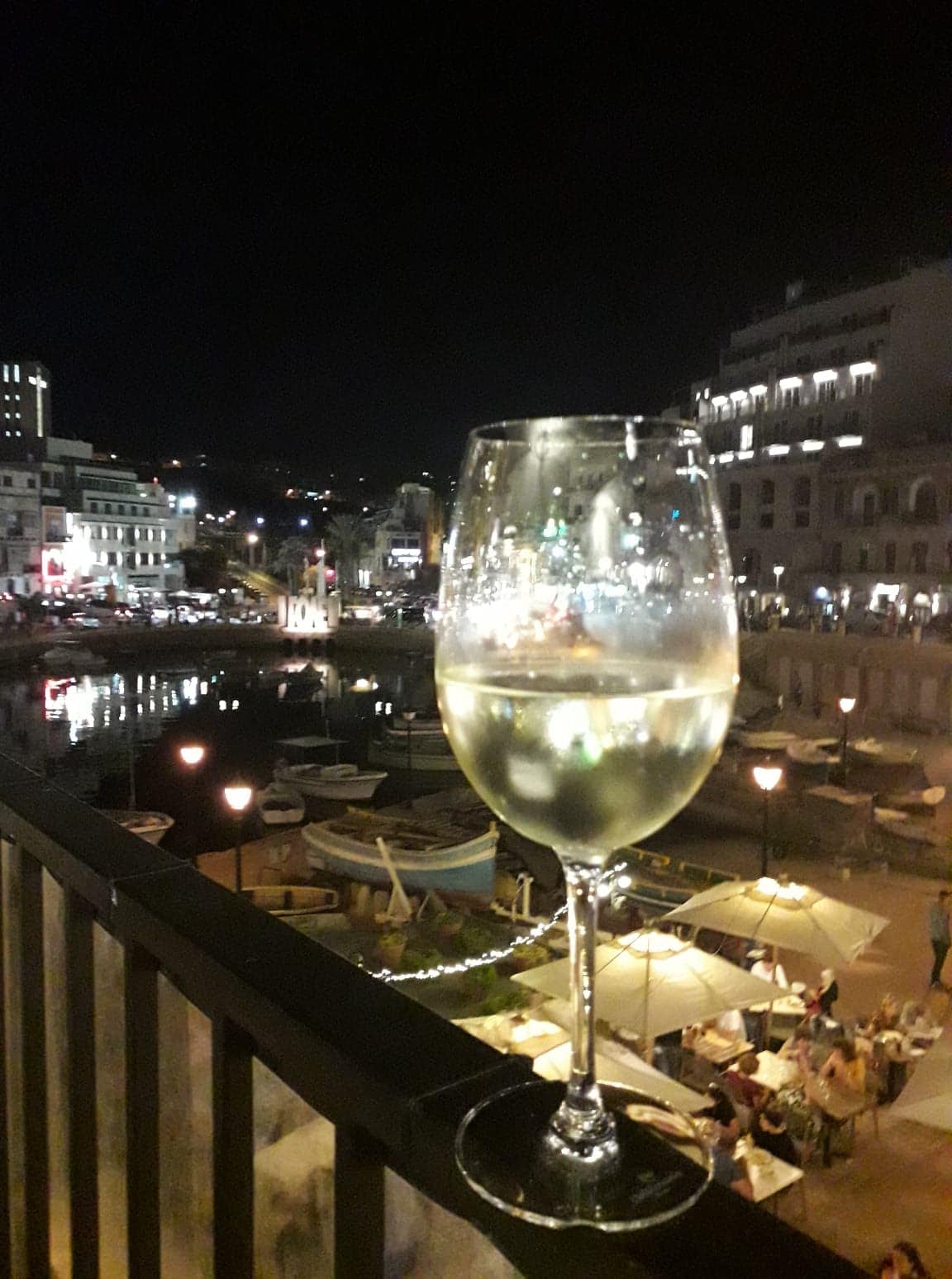 What are the means of transportion?
The bus.
The network is well developed and it is the cheapest way to travel. 1.50€ for a ticket valid for 2 hours (2€ in summer).
You can buy different card packages. For example the explore card valid for 7 days costs 21€.
The tickets can be bought directly on the bus and the passes can be bought at the bus stations and are valid in Malta and Gozo.
To avoid any unpleasant surprises, you should know that you have to signal the driver to stop. If you don't, they are unlikely to stop.
Moreover, schedules are almost never respected, so be patient or let yourself be carried away by chance.
In Gozo, I spent the day getting on the first bus that came along so I could have a good day full of good surprises rather than waiting for the bus all day. 
The ferry.
The only way to move between the three islands. To travel by ferry from Malta to Gozo or Comino: you can take the ferry at Cirkewwa which will drop you off at Mgarr (Gozo) or Comino. And vice versa. The round trip between the islands costs about 10€. 
You can also take the ferry to Valletta from Sliema or from Valletta to the Tri-Cities. The cost of a return trip is €2.80.
The taxi.
Not very cost effective for the distances involved.
Car rental
.
You must be at least 25 and no more than 70 years old. Your French licence is sufficient.
Be careful, driving in Malta is on the left!
You can rent in advance. For example, you can rent a toyota Aygo, for less than 100€ for a week in June, via discovercars.com.
It's a website that compares car rental offers from local and international agencies. Off season, they have great offers.
Can I travel on a backpacker budget?
Yes, my budget was as follows:
Flight: €103
accommodation: €434
transport: €48.30
food: €151.55
Visits: €13
Others: 16€.
Total: 765,85€.
Namely, as far as food is concerned, I ate several times at the restaurant while you can use the hostel's kitchen.
I also slept 4 nights on half board at the hotel in Comino, taking a room by itself with a sea view: you can obviously get away with a lot less than I did if you sleep in a hostel dormitory. Finally, I took a taxi when I arrived at the airport, if you take the bus you can lower my transport budget even further. The weekly bus pass for the islands of Malta and Gozo costs you 21€. 
Do I need insurance?
Yes, even though Malta is in the EU, you need good travel insurance.
Travelling without insurance is not a good idea.
In 2018, I ruptured my cruciate knee ligaments in Togo and thanks to my insurance my repatriation was easy and didn't cost me 1€.
ACS offers the cheapest insurance on the market.
I also advise you to read my complete file on bank card travel insurance.
I hope you found Claire's article useful. What questions do you still have? Do you have any other tips to share?
Don't hesitate to leave your opinion, information or questions as a comment.