ThenThis article was written by my sister, who went to Israel with a friend. 
My name is Claire. In March 2017, I went on a trip to Israel with my friend Alexia. I decided to go to Israel after my trip to Jordan, where from Mount Nebo I could see the holy land. The calmness that came out of this view was totally different from the images I had always seen on TV. It was after discussing it with Alexia who had the same desire as me to go to this country that we decided to go.
Our trip to Israel is 10 days of discovery between a modern city, a desert, a seaside town and a three times holy city with an extraordinarily rich historical centre.
New: to allow you to view this article anywhere:
Do I need a visa?
For French nationals, no visa is required is required for a tourist stay of less than 3 months in Israel. You must present a passport still valid at least 6 months after your return date.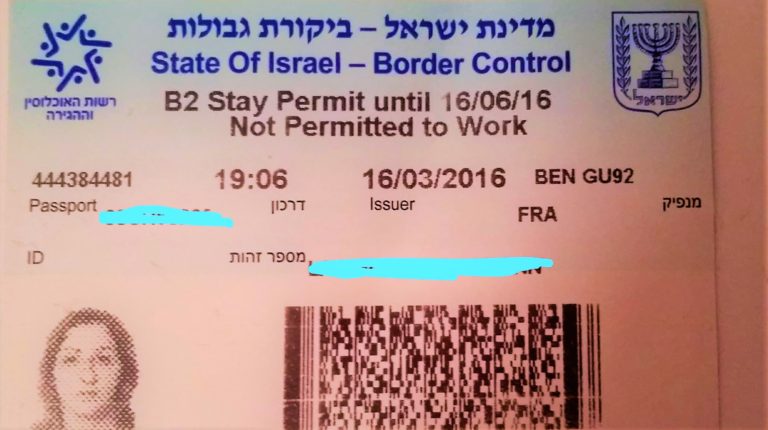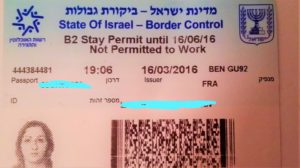 Please note: no stamp will be put on your passport. A flying document is systematically issued and must be kept throughout the stay.
If you have stamps from a country such as Lebanon, Iran, etc., expect to wait a little longer and to be questioned at length. Plan to spend more time at the airport for your return flight as the questions and search will be longer in this case.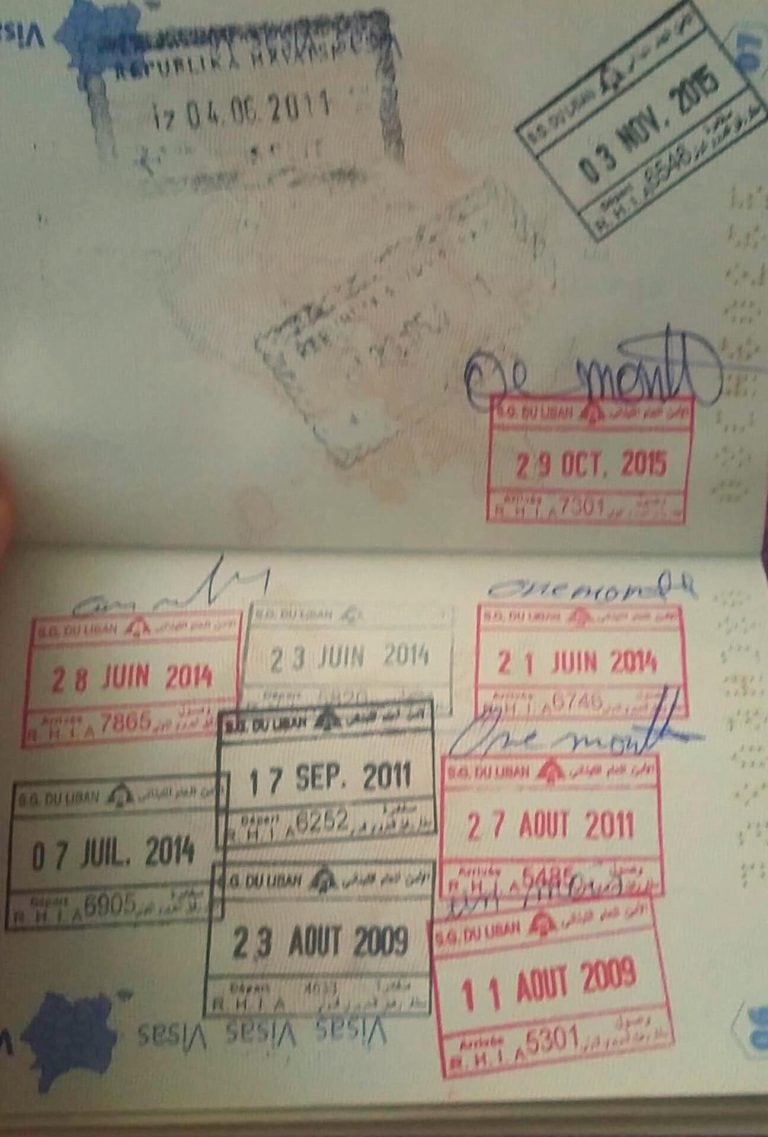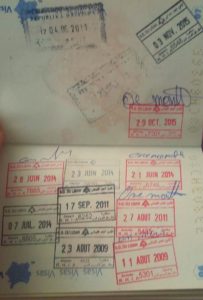 For my part, I went to customs with 5 Lebanese visas in my passport. I go there regularly because my mother is Lebanese. I participated in the shooting of Georges-Michel's video that you can see in his article on Lebanon. I was interrogated for 20 minutes (in English) about why I needed these Lebanese visas: I explained that I had family there. I was asked about my parents, my itinerary and the reason for my visit. Then I was asked for my phone number and email address. Finally, I was given my entry visa. My friend was not questioned.
For the return flight, my luggage was searched like all bags that enter the cabin. We had a short 2 minute interrogation separately, to find out who had packed the luggage and if we had separated during our stay. Then I had a long body search and my friend was x-rayed when they realised we were travelling together. Finally, my entry visa didn't go through the automatic terminals and I had to pass in front of a customs officer to get my exit visa unlike Alexia.
I actually understood that they had kept me for the maximum time so that I would arrive right at the moment of boarding my flight, not to let me wander in the airport I think...
If you stay calm and tell the truth about why you need your visas, everything will be fine. It's true that at the end I got angry for fear of missing my plane and I raised my voice. I knew, before coming, that if I didn't change my passport I would have this kind of problem. You have to take this into account for your time at the airport and be prepared to stay calm. Otherwise change your passport before your trip.
How much does the flight cost?
You can find direct flights from Paris to Tel Aviv for less than €200 with Transavia and easyjet.
For more information on the subject, I advise you to read my article on how to find a cheap plane ticket, in less than 40 minutes.
How to leave Tel Aviv airport?
You have several options depending on your budget:
Taxi:
to Tel Aviv 100 ILS (23€)
for Jerusalem 180 ILS (€42.4)
Sherut (mini bus for 10 people) :
Airport-Tel Aviv = 28 ILS (€6.50)
Airport-Jerusalem = 64 ILS (15€)
Bus (you have to take the shuttle bus no. 5 to get to the airport bus station, which takes 15 minutes):
Airport-Tel Aviv = €2.50
Airport-Jerusalem (bus 947 or 950 approx. 40min) = 24 ILS (5,60€)
Train :
Ben Giron-Tel Aviv airport (20 min) = 13.5 ILS (3€20)
Ben Giron-Jerusalem airport (2h) = 20 ILS (4€70)
Please note that public transport does not operate on Shabbat, i.e. from Friday afternoon to Saturday evening.
What currency is used?
The shekel: 1€= 4.24ILS
Note that you can use euros and dollars easily in Jerusalem.
What language is spoken?
Hebrew and Arabic are the official languages. English is widely spoken and it is easy to find someone to talk to. French is also quite common in Tel Aviv.
How is the Police?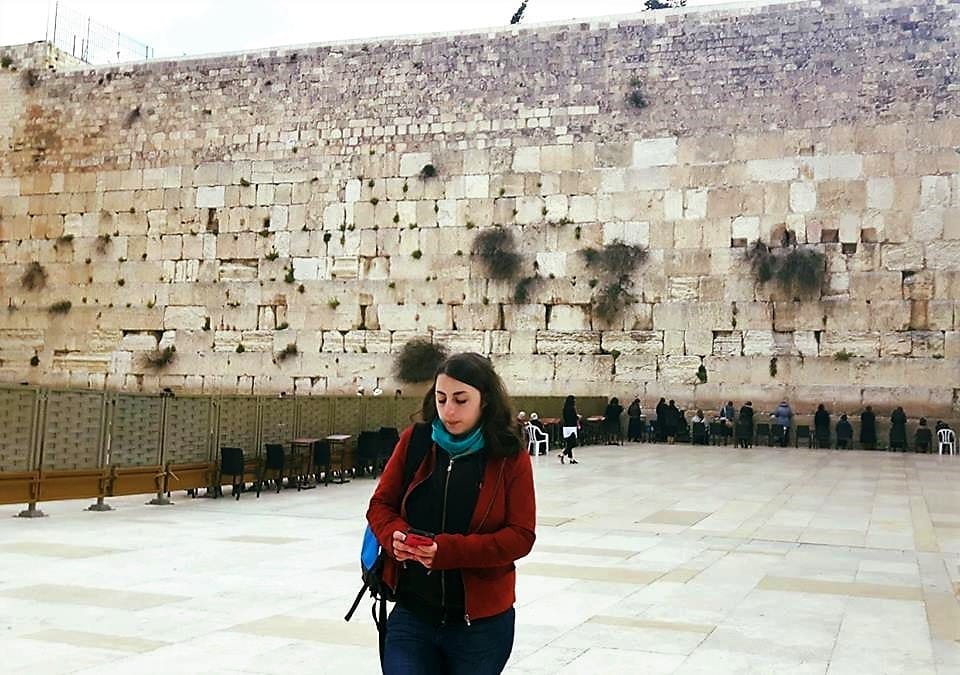 The police and army are very present in the Old City of Jerusalem but are courteous and available to give you information.
On the road, there will sometimes be army checkpoints: stop and open the window of your car to give your licence and passport if they ask you. They may ask you your route but it won't take long.
Note that there is a checkpoint before the airport in Tel Aviv. Take it into account for the travel time for your return.
Neither of us ever felt unsafe during our stay. Before our departure, we consulted the website of the Quai d'Orsay on the places to be avoided, we got information there (daily as far as Jerusalem is concerned) and we followed our instinct and our common sense.
My friend had registered on the Ariane thread of the Quai d'Orsay to reassure her relatives...
Where have you been in

Israel

?
We chose a southern route for our first time in the country. My friend and I stayed 2 days in Tel Aviv, 3 days in Eilat and 4 days in Jerusalem. We took advantage of our Tel Aviv-Eilat trip to visit Avdat and our Eilat-Jerusalem trip to visit Masada. If I had to do it again, I would have planned a longer stage to Massada in order to have more time to visit this site and then to swim in the Dead Sea.
Tel Aviv :
Free activities = beach, city tour, souks, visit to old Jaffa

Paying activities = Museum of the Jewish people, Yitzhak Rabin Centre... Nightclubs, excursions...
Negev Desert
:
visit of historical sites. Massada (87 ILS =20€ with cable car) , Avdat (29 ILS = 7€)...
EIlat :
Free activities = beach

Paying activities = Dolphin reef Eilat (entrance fee 67 ILS (16€) where it is possible to swim with dolphins. Snorkeling, diving, aquarium, excursions (to Petra in particular)...

Nearby activities = Timna Park (49 ILS = 12€), Red Canyon...
Jerusalem :
Free activities = visit of the old city (free access to churches, Wailing Wall, Mosque esplanade between 7:30 and 10:30 am except on Fridays and during Ramadan for tourists but to be checked according to the context during your stay...) visit of the modern city...

Paid activities = City Wall (32 ILS = 7,50€), the four Sephardic synagogues (15 ILS = 3,50€), St Anne's Church (8 ILS = 2€), Tower of David, Israel Museum, Yad Vashem Memorial, excursions...
Where to stay? What are the best hostels in Israel?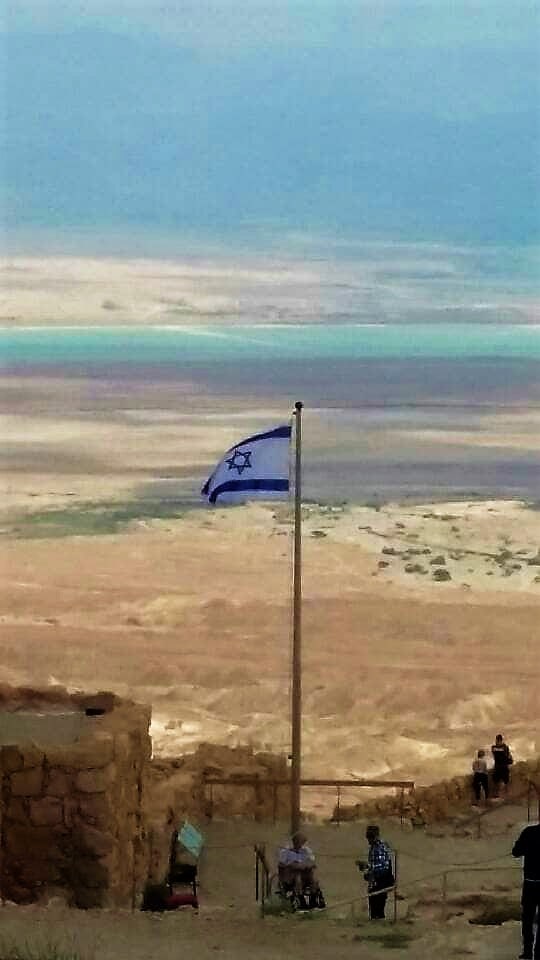 In Tel Aviv:
Jungle Jaffa. Hostel well located, nice and clean. Breakfast included. Laundry available. Located near the beach
Check availability and rates of hostels in Tel Aviv by clicking here.
In Eilat :
Corinne Hostel. Hostel with atypical decoration. Kitchen available. Far from the city centre if you don't have a car. Nice single room but small. I don't recommend the dormitories of this hostel because I didn't get good feedback. And I don't recommend the single rooms in summer because they are really small and must be stuffy without air conditioning.
Check availability and rates for hostels in Eilat by clicking here.
In Jerusalem:
Jaffa Gate Hostel NOT to be missed. Damp and cold hostel with windowless dormitory.
New Citadel Hostel: Not the hostel of the century but clean and breakfast included. Great view from the roof and nice staff. Located near the Jaffa gate, at the entrance of the souk in the Armenian quarter.
Check availability and rates of hostels in Jerusalem by clicking here.
If you prefer an airbnb, I suggest you read my article in which I explain my technique for getting discounts on accommodation. You can definitely apply them in Israel.
For the following hostels, I have not been personally in them, but it is my friend Tania who spent 2 months there who recommended them to me:
Haifa:
Port Inn: Extremely well known among backpackers. All the travellers who have been to Haifa have told me about it. It is well located and has a good spirit.
Check availability and prices of hostels in Haifa by clicking here.
Nazareth :
Fauzi Azar Inn : Extremely well located, this inn was built in an old Arab castle. It offers free city tours and breakfast.
Check availability and prices of hostels in Nazareth by clicking here.
Dead Sea :
Ein Geidi Gamp Lodge: The lodge is well located and offers a lot of activities.
Check availability and prices of hostels in the Dead Sea by clicking here.
Bethlehem :
House of peace: The cheapest and best located hostel in Bethlehem. It is the ideal place to discover the city and meet people.
Check availability and rates of hostels in Bethlehem by clicking here.
If you have other hostels to recommend, don't hesitate to add them in comments.
Where to eat?
You can easily find small local restaurants that sell falafel and other sandwiches at low prices. In the tourist sites such as Masada there are restaurants where you can eat easily but which will be a bit more expensive. On the road between Tel Aviv and Eilat you will find some restaurants with for example only Mcdonald's if you stop in Avdat...
How do you get around?
We chose to rent a car.
Driving in Israel is very easy. The roads are good and traffic is light on the roads to the south. The traffic rules are quite well respected on the whole. We used the GPS to guide us but the signs are often written in English.
We booked the car in advance through discovercars.com which is a website that compares car rental offers from local and international agencies.
This is the easiest way to rent a reliable and cheap car in Israel.
Depending on the season, you can rent a car from 40€ per day.
For our trips to and from the airport we took a taxi.
You can also travel by train (not throughout the country) or by bus. In Jerusalem, there is also the tramway. Please note that public transport does not run on the Sabbath. Find out more
To get around Tel Aviv and old Jerusalem we walked.
Do I need insurance?
Yes, even if you are going for a very short stay, you need to think about being insured.
Travelling without insurance is stupid and can cost you a lot of money in case of problems.
In 2018, I ruptured my cruciate ligaments in Togo and thanks to my insurance my repatriation was easy and did not cost me 1€.
ACS offers the cheapest insurance on the market.
I also advise you to read my complete file on bank card travel insurance.
Can you travel on a backpacker budget?
During my 10 days of travel I spent a total of 928€ including flights.
| Heading | Budget |
| --- | --- |
| Flight | 231€ |
| Housing | 245€ |
| Taxi | 70€ |
| Car rental | 118€ |
| Visit | 52€ |
| Activity | 16€ |
| Other | 45€ |
| Petrol | 31€ |
| Total | 928€ |

You can get by for less if you book your flight in advance. We chose to travel by taxi and rental car, if you choose public transport you can get away with it for less. We always stayed in a single room and we didn't always have the cheapest food, but the price of the car rental is half the price (as we travelled with 2 people).
In short, it's easy to get by on a backpacker's budget.
What to pack in your backpack?
It runs in the family, my bag was only 8kg and it's a 60L forclaz.
I always manage to keep my backpack in the cabin. This saves me from having to wait for it when I arrive and from losing it during stopovers.
So I took it away:
daypack

flat banana

6 panties

3 bras

3 pairs of socks

2 jeans

fabric trousers

dress

5 T-shirts

hoodie

half season jacket

stole (which I used as a scarf or to cover my shoulders for some visits)

swimming costume

microfiber towel

beach towel

pair of trainers

pair of flip-flops

2 padlocks

torch

toiletry kit

toothbrush
What to bring to Israel?
Below you will find my essentials for travelling in Israel
A money belt It's a normal looking belt in which you can hide up to 20 notes. It's the best way to hide your money. See on Amazon
A French Hebrew conversation guideThis is a very well done guide for less than 6€, which allows you to have simple conversations in Hebrew. Ideal for immersing yourself in the culture of the country. 
 See on Amazon
The Rough Guide to Israel and Palestine:
 The most complete guide and the best value for money. This is the one I used during my stay. It gives a good understanding of the complex histories and cultures of these two countries.
See on Amazon
Is it possible to cross the borders with Israel's neighbours?
Egypt: yes.
Gaza: Entry is only possible with prior permission from the Israeli government.
Jordan: yes.
Lebanon: not possible for tourists, only the United Nations can cross this border.
Palestine and West Bank: yes, no control for entry, control on return to Israeli territory.
Syria: impossible for tourists.
When is the best time to visit Israel?
Israel has a Mediterranean climate which allows you to enjoy the country in good conditions all year round. To get the most out of the country, I advise you to go in the spring and autumn. The temperatures are less hot and there are fewer tourists. These are the ideal periods to enjoy the country in the best conditions.
I hope this article by my sister was useful to you. Did you find all the information you were looking for? Do you have any other questions?
Don't hesitate to leave your opinion, information or questions as a comment.
Have a good trip!