My trip to Colombia, with my friend Rémy, was 26 days in an amazing country, with a bewildering diversity of cultures and landscapes, but above all a welcoming population, the opposite of all existing prejudices.
You too would like to follow in my footsteps and discover this country.
Are you wondering which visa to take, how to get around, where to stay, and how much it will cost?
You will find all this information in this article and you can discover the country in my video :
Do I need a visa?
French people do not need a visa for stays of less than 90 days. You can renew it once for 90 days, paying a fee of $90,000. Your passport must simply be valid for 6 months after the date of your return. To obtain a visa, you need proof of exit.

How much does the flight cost?
Colombia is not a budget destination, but there are affordable flights.
You won't find direct flights under 900€.
There are several airlines offering flights with a stopover. Air Europa is the most interesting, as it offers a daily flight with a very short stopover: around 650 € .
For my trip in August 2016, from 22 August to 16 September, I paid €685.93 with Air Europa. On both the outward and return journeys, I had a 2-hour stopover in Madrid.
The flight from Paris to Madrid is a low-cost flight, with food and drink at an extra cost. From Madrid to Bogota is a normal long-haul flight. The Boeing Dreamliner is comfortable, each seat has an individual screen with a wide choice of films, several meals are served during the flight. Only the headphones are not free, 3 €, so don't forget to bring your own.
For more information on the subject, I advise you to read my article on how to find a cheap plane ticket, in less than 40 minutes.
How do I leave Bogotá airport?
Bogota's El Dorado airport is 13 km from the city centre, you can take the bus or the taxi. The buses are slow and crowded, so I advise you to take a taxi.
If you want to take the bus, take the red Transmilenio bus for $2000.
Ataxi ride to Candelaria is between $20,000 and $30,000
. Please note that there is an additional charge for having your luggage stowed in the trunk.
Having flown domestically, I can give you information about taxi fares from the airports of :
Santa Marta: The trip to the city centre will cost you $30,000.
Medellin: The trip to the city centre will cost you $60,000, there are white shared taxis for $15,000 per person . This taxi will take you to Medellin and drop you off at a shopping centre called SAN DIEGO. From there you can take a taxi which, depending on your destination, will cost you between $7,000 and $10 ,000.
Pereira: The trip to the city centre will cost you $12,000.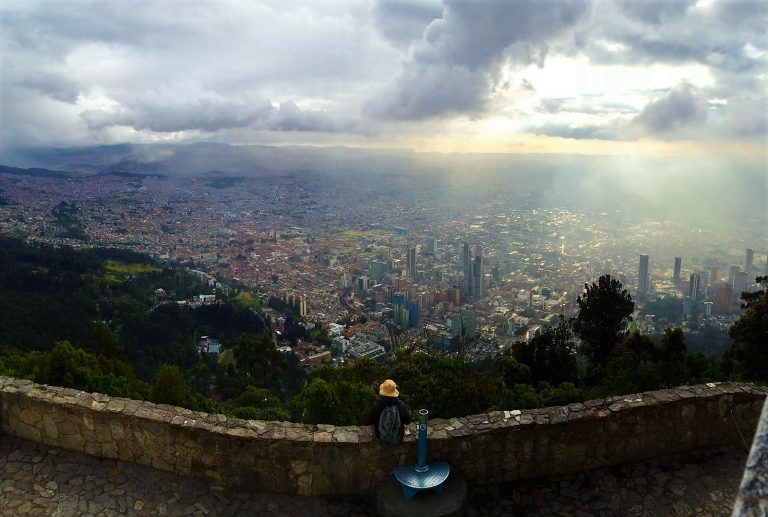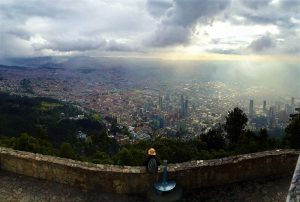 What currency is used?
The official currency is the Colombian Pesos, during my trip 1€= 3250 Pesos.
Colombians use the sign "$" to identify their currency.
Don't be surprised if you find a bus journey costing $50,000, it's 50,000 pesos.
This is the sign I use, as you may have noticed.
What language is spoken?
The official language is Spanish. English, even in the hostels, is not widely spoken. Speaking Spanish really makes life easier. But Spanish is a language that is quite common among travellers, so you will have no trouble meeting Spanish-speaking fellow travellers.
What is the police like?
The police are quite honest. We were checked several times, always at night. The policemen patted us down insistently, looking for drugs. When they didn't find anything, they treated us with courtesy.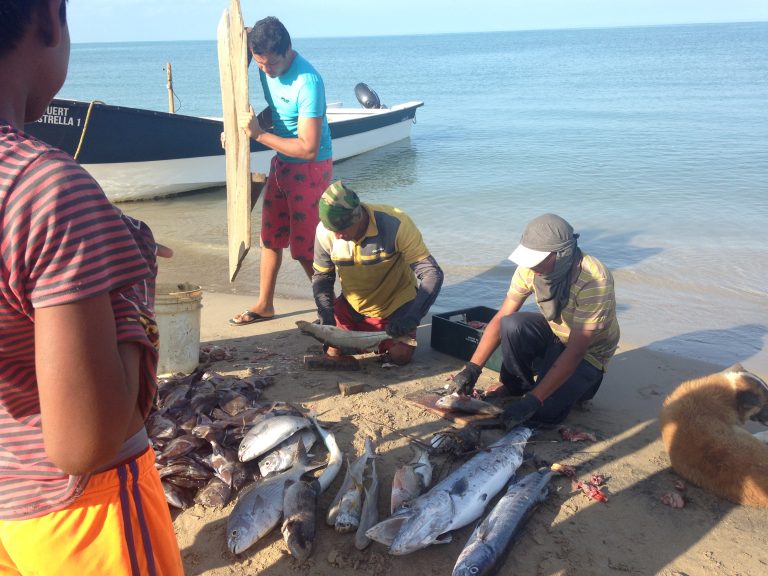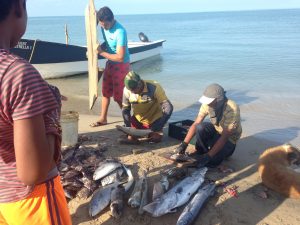 Where to stay?
In Bogota:
Fernweh photography hostel: Andy is a Colombian who used to be a photographer for Vice, which gave him the opportunity to go to Afghanistan or to meet the Farcs, he is a very passionate person. He came back to Colombia permanently and opened his hostel 7 months ago. His travel experience and his friendliness make this hostel a warm place and an ideal base for a trip to Colombia.
In Medellin:

Pitstop Hostel: A perfect place to party, in a perfect city to party. The hostel has a pool, a bar and breakfast is included. You get 3 eggs and 2 slices of bread to cook yourself.
In Santa Marta:

La Brisa Loca: The setting is beautiful, it's an old building with a pool in the courtyard and a crazy roof top. But having stayed there twice, I found that despite the potential, there is no atmosphere in this hostel. Still, the setting is nice, even if underused and the beds are comfortable.
Drop bear hostel: The perfect place to meet up with other travellers. The hostel has a swimming pool, a bar, a restaurant, a room with a pool table, a table football and lots of hammocks. It's a place to party, not so much to relax.
Parque Tayrona:

You can stay in a hammock or a tent. Prices for hammocks range from $10,000 to $30,000 depending on the services (mosquito net, camping with showers and toilets). Tents for 2 start at $25,000 and tent sites start at $7,000.
Don't listen to the guards at the entrance, who say that there are only a few hammocks left and that they are selling them. Pay your entrance fee and choose your own campsite.
There are 2 camping sites:
Arrecifes: This is a family location with little activity. It is 20 minutes from the beaches where swimming is allowed. If you are looking for a quiet night's sleep, this is the place to be.
Cabo San Juan: This is a young and lively location. It is located next to the beaches where swimming is allowed, there is a football field between the coconut trees and the nights are lively.
Minca:

La Fuente: Duncan, the owner, is an Englishman who fell in love with Colombia. He has been in the country for several years and has set up a survival school. He organises courses and also stays to learn how to survive in the jungle. In addition to this activity, two years ago he opened a hostel, which he describes as a Bed and Breakfeast, with a unique atmosphere. The communal dinner, the bar, the darts competitions, everything is done to have a friendly atmosphere.
Cartagena:

Chill out hostel A quiet place, rather basic, but well located.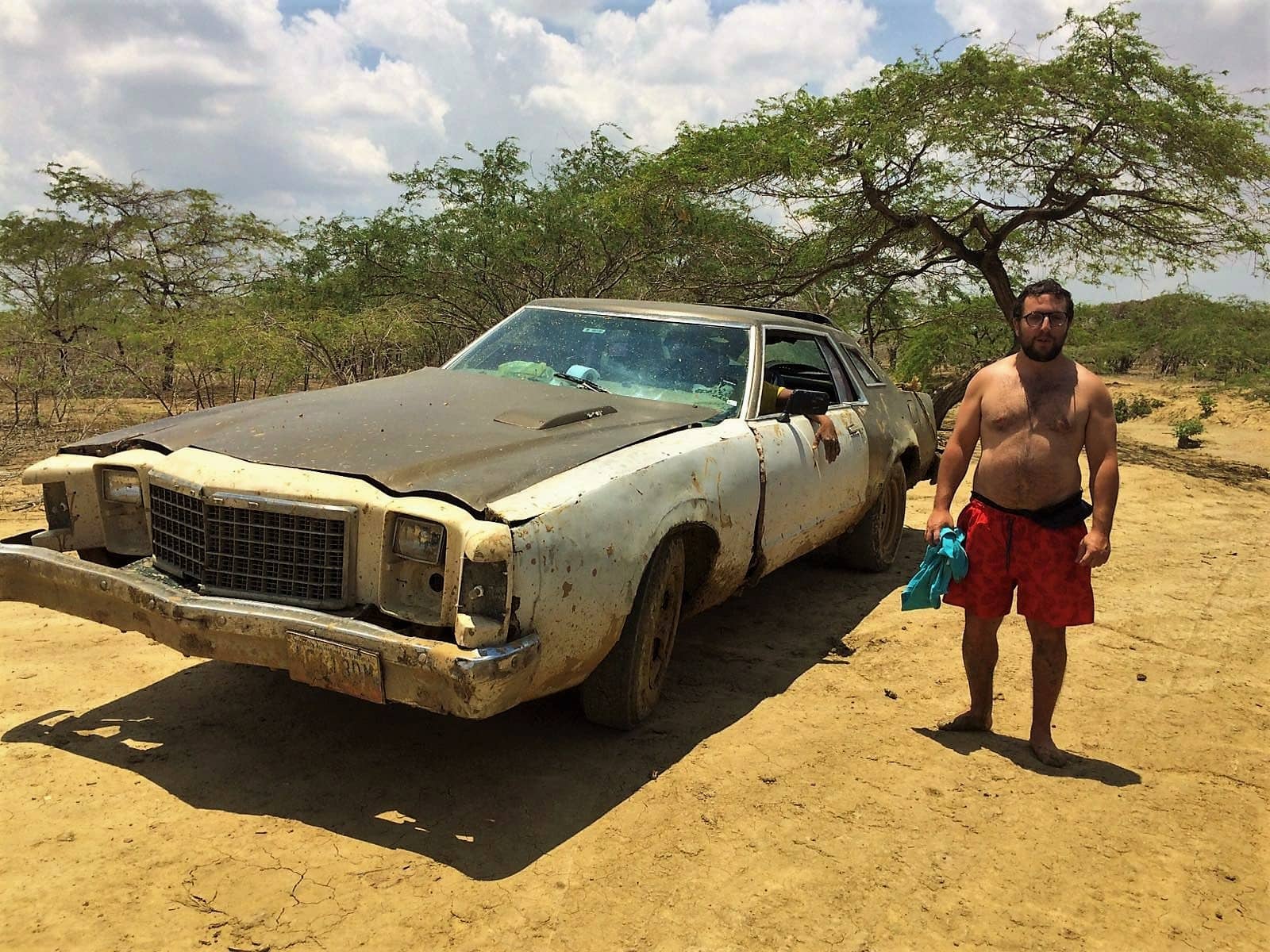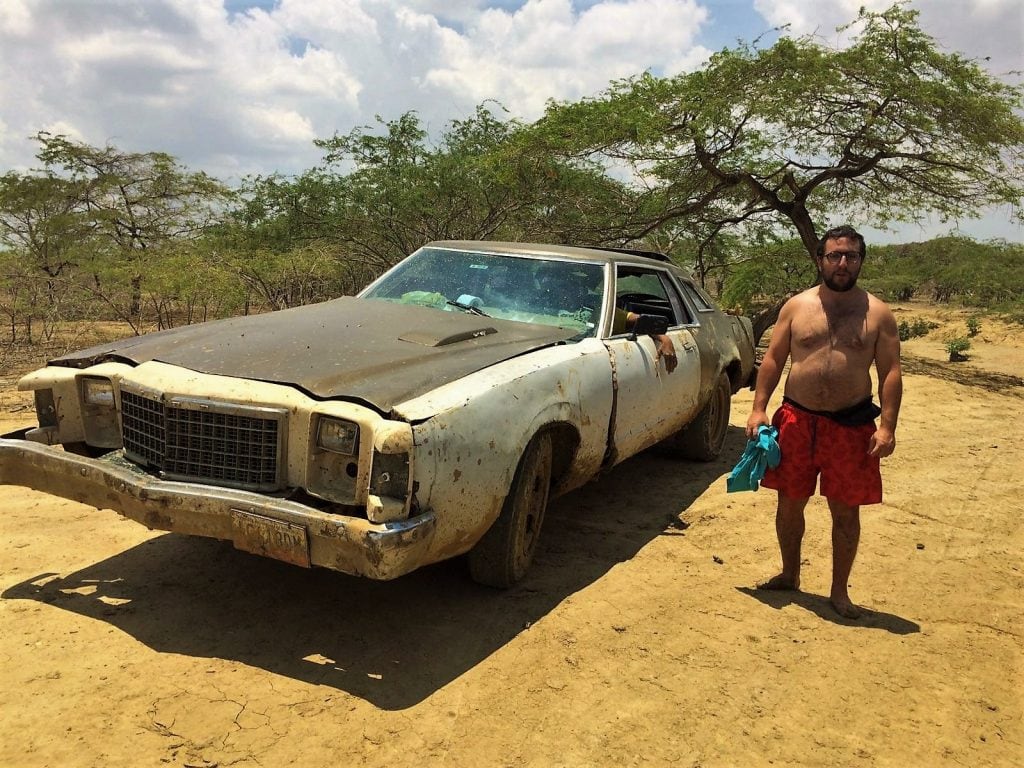 Where to eat?
Breakfast is not always included in hostels. You can eat on the street for between $2,000 and $8,000.
In restaurants you can find menus starting at $7,000.
In tourist areas such as Parque Tayrona, prices are higher, with a single dish costing no less than $20,000.
What are the means of transportion?
It is really easy to get around in Colombia.
1 ) In town:
Bus: Cities have a bus system with a single fare per city. You can travel by bus for less than $3,000.
Taxis: Taxis are really cheap, with two people they are cheaper than the bus. Some have a meter, but the easiest way is to agree on the fare with the driver before you get in.
Uber: Uber also exists in Colombia, apparently it's cheaper than taxis, but as I don't have a 3g, I couldn't test it. If you try it, leave me a comment.
Underground and cable car: only Medellin has underground and cable car lines, which is a source of pride for its inhabitants. The ticket will cost you $2,000.
The Metrocable line L from Santo Domingo station to Arví, the ticket will cost you $4600.
Motorbike taxis: This means of transport will be useful in the more inaccessible areas, such as the jungle tracks around Minca for example. In Minca, prices are displayed, depending on the destination, next to the bus station.
2) To move between cities you also have several solutions:
Colombia is a large mountainous country. The Andes mountains cross the country from north to south and there are no highways. Travelling by road is long and uncomfortable.
There are two means of transport for travellers in the country:
The Bus.
As you can see on the map below, the travel times, despite the distances, are very long.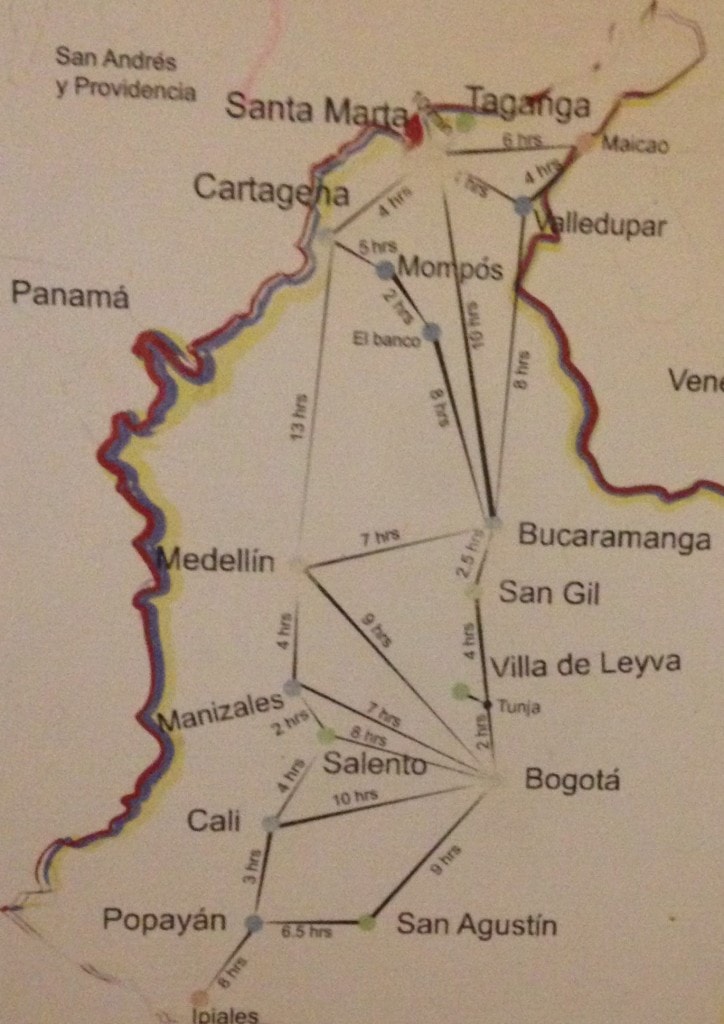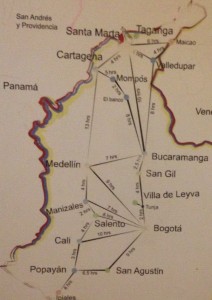 If you don't mind the travel time, there are several bus companies connecting the major cities. You can easily compare their prices on this website.
The buses are comfortable, some like those of the Bolivariano company are equipped with large armchairs with an individual screen with several films in Spanish, toilets and wifi (well when the buses are in town).
To avoid motion sickness, the drivers turn the air conditioning on full blast. If you don't have enough for a campfire, at least bring a good jumper.
One last feature: it is common for an agent to take video of passengers' heads for security reasons. Don't be surprised.
A Bogota / Medellin will cost you $55,000 for a 14 hour drive.
A Bogota / Cartagena will cost you $75,000 for a 20 hour drive.
For short journeys, you can take a collectivo:
These small buses are very cheap. Arrive early, otherwise you risk travelling standing. They only leave when they are full, they have standing room and take passengers on the way, until the vehicle is full.
The plane.
It is the fastest way to travel.
VivaColombia offers the cheapest tickets to the main destinations in the country (see map below). The fare increases according to the options you choose. You are allowed one piece of hand luggage (10kg) and if you have a hold luggage you have to add $26,000 COP.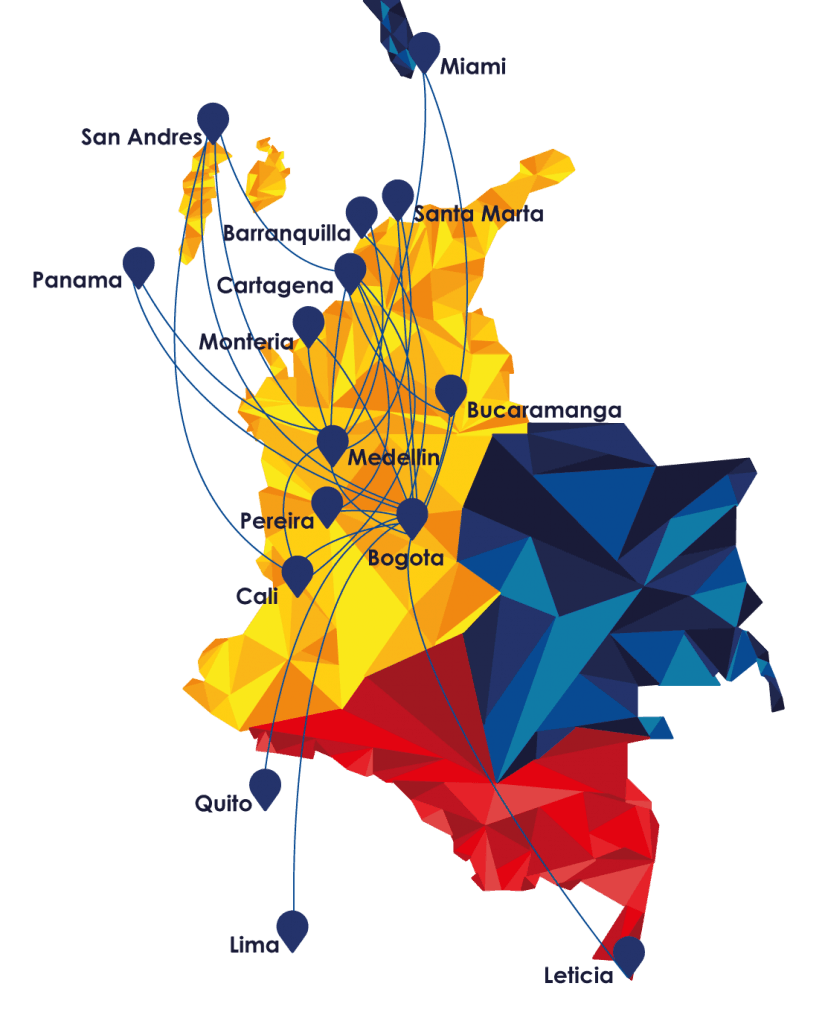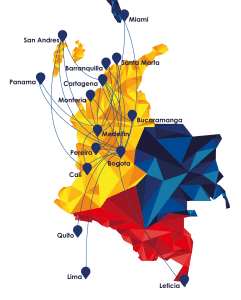 The difference in price between air and bus is not very big. If you book in advance the prices can sometimes be almost identical.
For example:
Searching today (23/09/16) for 28/09/16
Bogota / Medellin: $55,000 and 14 hours by Bus / $75,000 and 1 hour by Plane (without hold luggage)
Bogota / Cartagena: $85,000 and 20 hours by Bus / $90,000 and 1 hour and 40 minutes by Plane (without hold luggage)
This is an example at a given moment, but sometimes the plane can even be cheaper than the bus.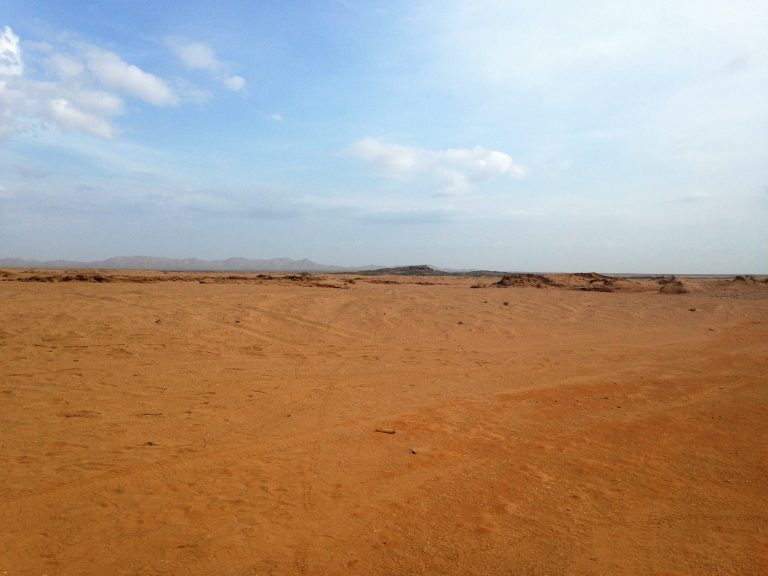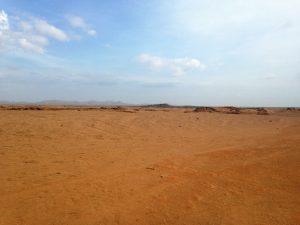 Where have you been in Colombia?
Colombia is a rich and vast country, there is an infinity of things to see, I will just list the places I have been and the things I have done there.
My itinerary during my 26 days:
Bogota/ Medellin/ Santa Marta/ Parque Tayrona/ La Fuente/ Guarija Desert/ Cartagena/ Salento/ Bogota
Bogota:
Free activities : Free Walking tour / Graffiti tour / Botero Museum / Gold Museum / Currency Museum
paid activities: Bike tour $40,000 / Monserate: round trip by cable car $18,000 on weekdays $10,000 on weekends / Tejo 25 beers
Medellin:
Free activities : Free Walking tour / Graffiti tour
paid activities: Pablo Escobar tour $90,000 / Football match at Estadio Atanasio Girardot stadium : between $14,000 and $48,000 depending on location
Parque Tayrona:

free activities : Beaches
paid activities: Entry: $42,000 / Horse rental from Arrecifes to Cabo San Juan $20,000; from Cabo San Juan to the Exit $40,000
La Fuente:
free activities :Walks

Cartagena:
Free activities : Free Walking tour / Beach

Salento :
free activities : Walking tour
paid activities: Horseback riding + visit to a coffee farm = $56,000 /Mountain bike ride (30km, guide rides you in a van and accompanies you) $100,000 at Salento Cycling
Guajira Desert:

It is without doubt one of the most incredible places I have ever seen in my life.
At the beginning, Rémy and I wanted to visit this desert by motorbike. If you are interested, adrenaline addicts offers tours or motorbike rentals.
You can do a 4-day group tour for $1,200,000 or rent a motorbike for 4 days for $400,000
. We didn't do a tour because there weren't enough people in the group. We thought about renting motorbikes, but we didn't do that either for various reasons:
There is no insurance for the motorbike, it is worth 1,500€, so in case of theft or accident you will have to pay 1,500€ to the rental company and that too in the context of the excursion.
The other reasons were confirmed during our 4*4 expedition with our guide:
It is a desert, without any indication, you will have a lot of trouble not to get lost. The solution is to follow a guide who leads a group in a 4*4.
It is very hot (45°) and there is no water.
It is a very poor region, in the middle of the desert there are regularly dams with children or adults. They ask for water or food (when you are with a Colombian guide who knows them). I still wonder how we would have reacted, alone, thirsty, facing these dams. And I also wonder how we would have been able to carry the litres of water and the heaps of cakes that our guide handed out to them.
Finally, after doing the 4WD tour, I realized that the motorbike tour goes to Cabo de la Vela, which is actually the beginning of the Guajira desert. The 4WD expedition takes you to Punta Gallinas, the edge of this incredible place.
Our expedition was done in a 4*4 with a local driver who knows all the corners of the desert and its inhabitants. We left for 3 days for 500 000 $ all included (guide, vehicles, meals, drinks, nights in hammocks).
We left Santa Marta with Guajira Caribe tours. This operator took us to Wayuu tours in Riohacha.

Can you travel on a backpacker budget?
During my 26-day trip, I spent €1833.38 including flights.
| Expenditure | Cost |
| --- | --- |
| Flight | 685,83 € |
| Leisure / Excursions | 441,08 € |
| Housing | 216,31 € |
| Taxi | 70,34 € |
| Internal Flights | 67 € |
| Bus | 30,55 € |
| Boat | 13,85 € |
| Laundry | 13,85 € |
| Total | 1824, 38 € |
Colombia is not the cheapest country I've travelled to, but the cost of living is still low. You can easily spend less than I did by taking fewer taxis or using public transport.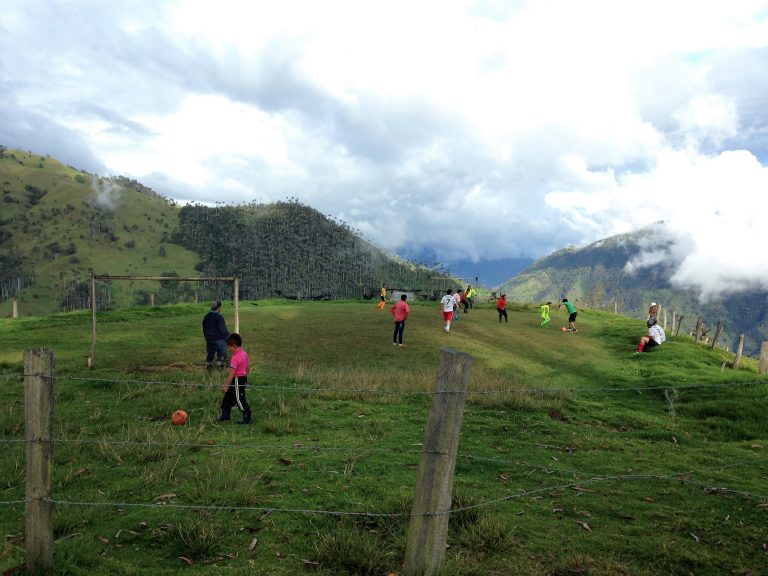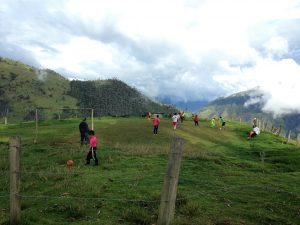 What to pack in your backpack?
As with any trip, my bag did not exceed 8kg.
Each time I manage to keep my backpack in the cabin. This forces me to make sure that it is not too heavy. It saves me having to wait for it when I arrive at the airport and, above all, it saves the airline from losing it during the stopover.
I don't take clothes for more than 5 days, I think it's the ideal compromise to enjoy your trip while stopping and taking time for yourself.
In Colombia, as everywhere, it is easy to find laundries. Prices vary from $5000 to $8000 per kg or $20,000 per machine, depending on the place. You can also wash your clothes for free, by washing them manually
Here are the contents of my bag.
Decathlon Forclaz 60 bag :
backpack (for the day)
flat fanny pack (for my passport, payment card)
velvet trousers
jogging suit
Bermuda shorts
swimming shorts
5 pairs of shorts
5 pairs of socks
3 decathlon shirts
2 t shirts
technical t shirts
2 tank tops
padlock
headlamp
hoodie
ski jacket
waterproof bag
toothbrush
toothpaste
camcorder
Go Pro
current USB adapter
power adapter
Bob
spare eyeglasses
cloth shoes
sunglasses
flip-flops
leather shoes
microfiber towel
box of micropur
If you have any other questions, or advice, don't hesitate to leave a comment.