This article was written by my friend Thibaut who lives and organises trips in Benin. I met him while preparing my motorbike trip to Togo.
Thibaut is a Frenchman with a passion for West Africa and married to a Beninese woman. For the past 8 years he has been sharing his life between France and Benin, where he organises trips around the country and safaris in the Pendjari Park. But he is above all a travel lover who loves to talk, exchange and share his knowledge about his adopted country.
Since I met him, we have spent hours talking about West Africa and Benin in particular. So I asked him to write an article about his adopted country.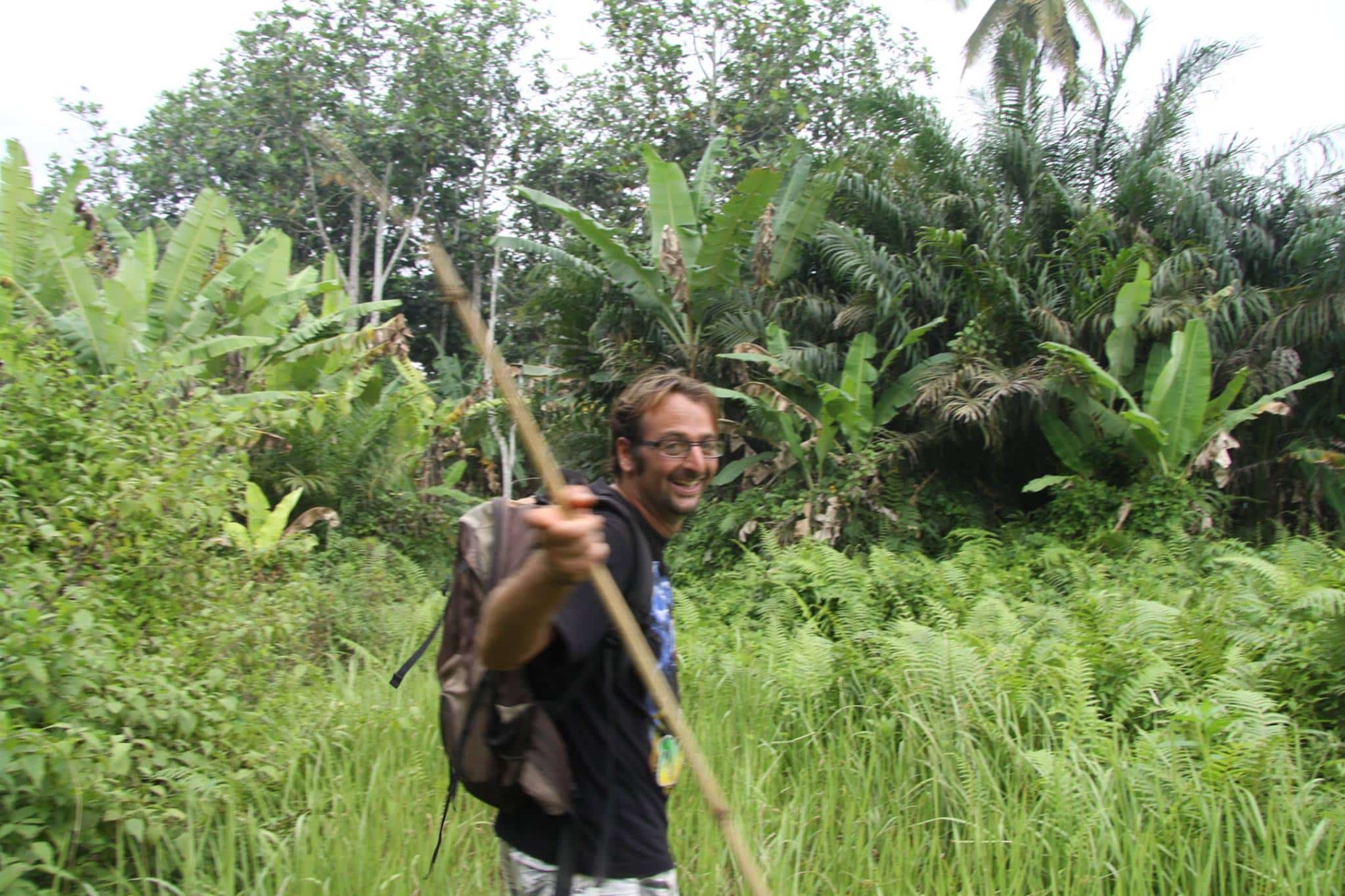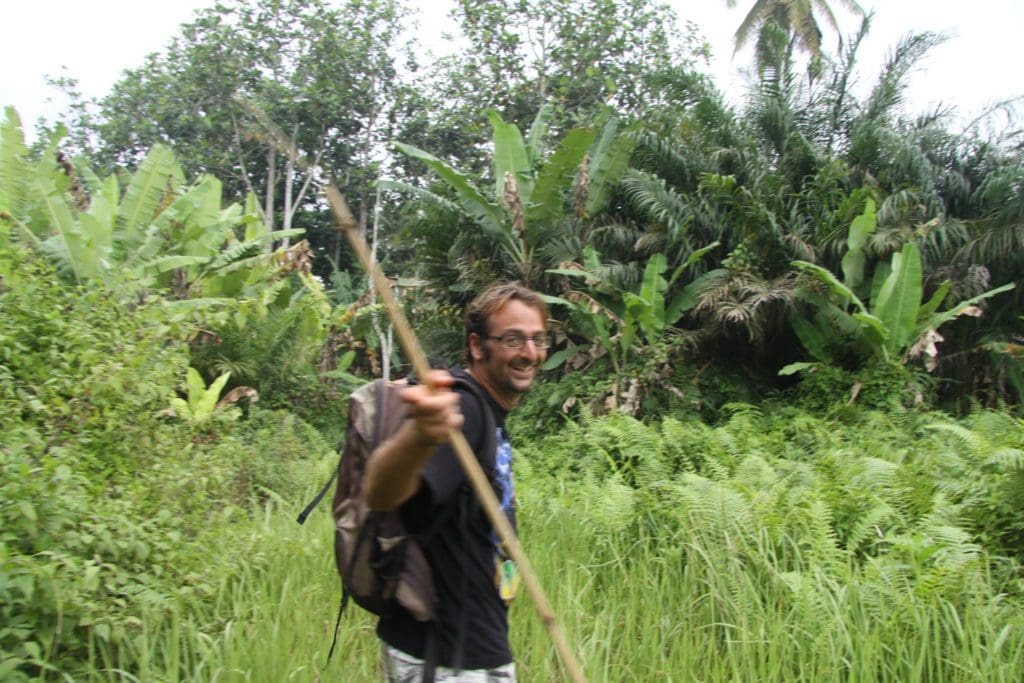 Do I need a visa?
Yes, you need a visa to travel to Benin, but it is now very simple: you can do it directly on the Internet.
You just have to fill in a form, pay online and print the visa.
The price is €50 for a 1 month visa.
You will be asked for an address in Benin. No problem, just take the address of any hotel. You can find all the information you need on this website:https://evisa.gouv.bj/fr/

How much does the airfare cost?
You can easily find them from €400 return.
Air France, Air Burkina, Brussels airlines and Royal Air Maroc are the main airlines that fly to Benin.
I advise you to read Georges-Michel's article which explains how to find a cheap plane ticket.
How to get from the airport to the city?
To leave the airport it's very simple:
car taxis,
or if you are not too busy, motorbike taxis.

You should always negotiate the fare before getting into the vehicle, so that you are not ripped off by taxis.
Recently, a taxi service called taxi Benin has been set up. They are easy to spot and are yellow Dacia deusters.
The fare is fixed accordingto the distance travelled.
The fare is usually between 1500 CFA francs and 5000 CFA francs (between 2 and 8 euros) depending on the destination.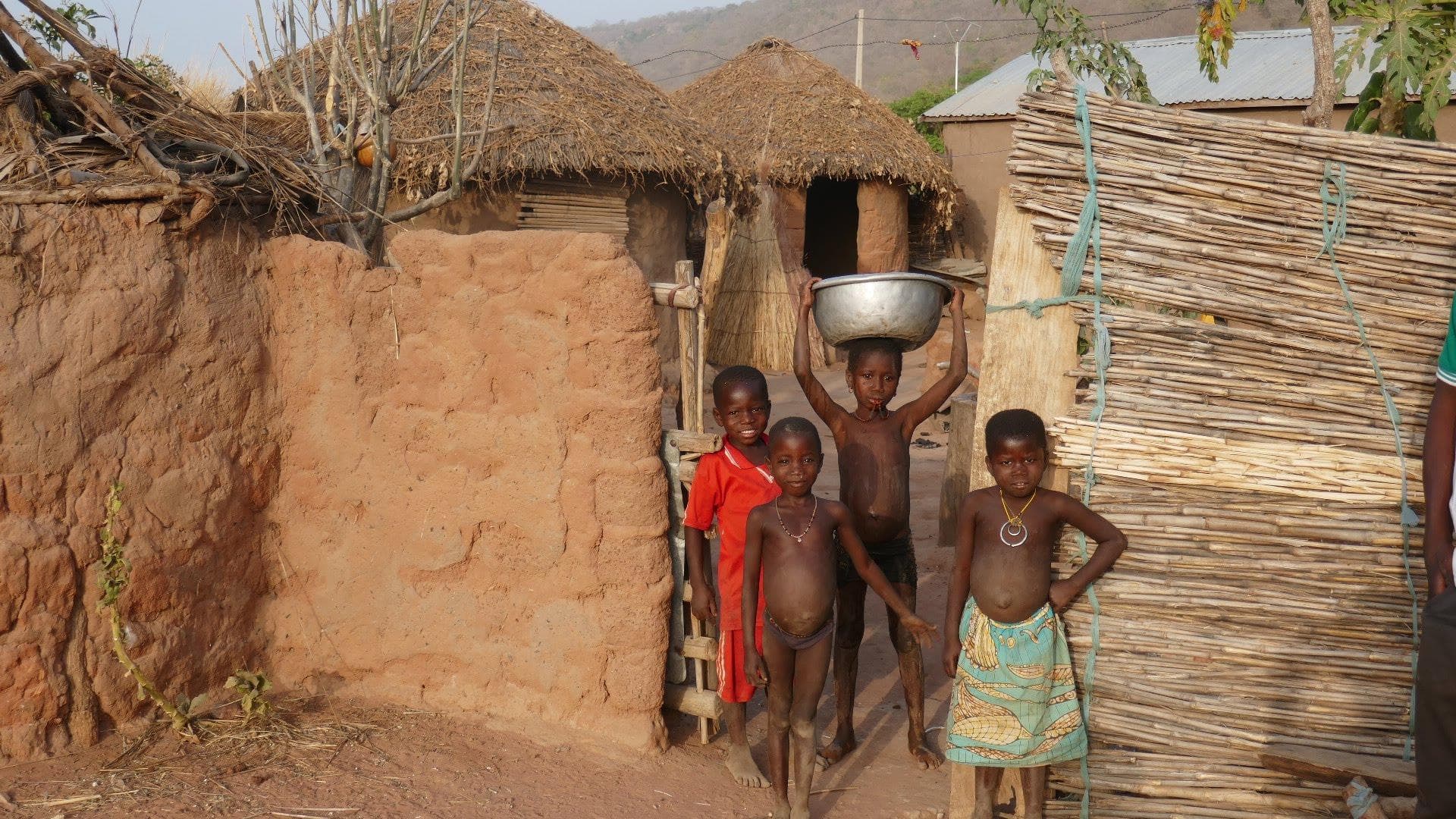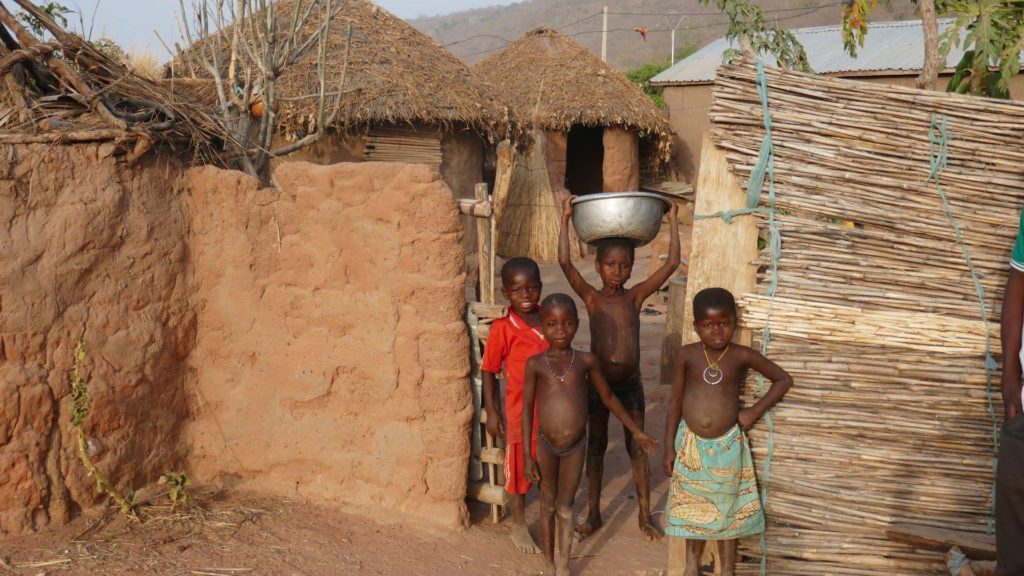 What is the currency? How do you change money?
The currency is the CFA franc, which has a fixed rate of 655.957 francs per €1.
You can change euros in any bank. However, it is better to go to official exchange offices as you can get an even better rate, especially if you have 100€ or 200€ denominations.
There is also a bureau de change at Cotonou airport which is open until 10pm, but the exchange rate is less interesting. This office can help you to get your first CFA francs when you arrive.
What language is spoken?
The official language is French, which is very convenient because you can make yourself understood almost everywhere.
In the south of the country, Fon is the common language and most people speak it among themselves. But you should know that there are about 60 languages in the country.
In the north of the country there are so many dialects that most of the time people speak French among themselves, which is easier to understand conversations.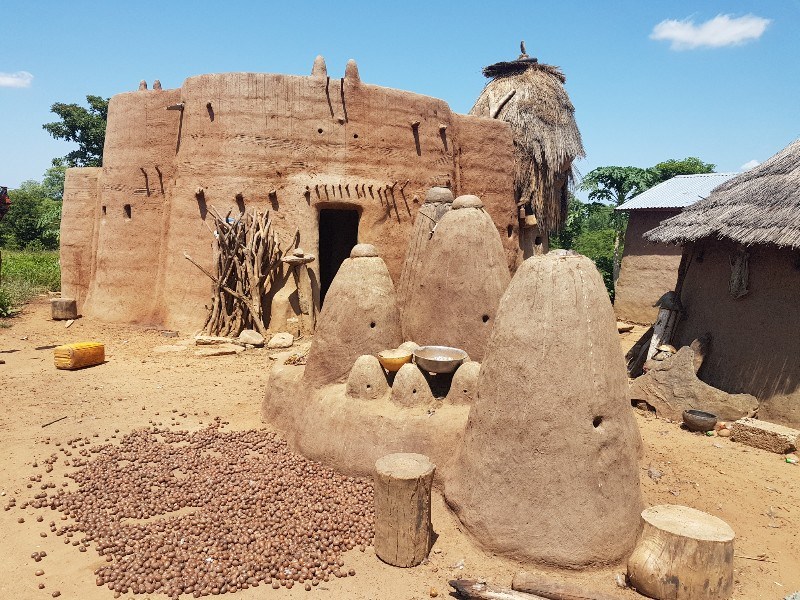 What are the basic phrases to know?
If you want to communicate a little with the locals, you can easily learn these few phrases.

To exchange in Fon, in the south, you can learn:
Hello - Afon a
How are you? - Ning afong good?
Thank you - Awanou
Goodbye - Odabo
What is your name? - Nin anongnin ?
I am thirsty - Singla sin mi

To communicate in Dendi, in the north :
Hello - Nassuba
How are you? - Mete ga
Thank you - Nakbé
Le Blanc - Batouré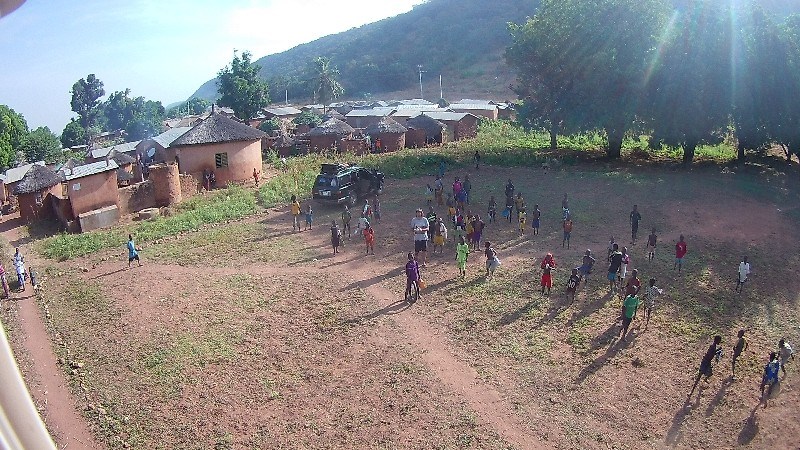 Do I need to buy a sim card?
Yes, a local SIM card costs a maximum of €1.50.
The credit can be used either for calls or for the internet connection.
The call rate is about 10 euro cents per minute.
For internet connection prices often fluctuate and there are many small packages. There is even an unlimited package at €25 for one month of internet connection.
There is also a 1 GB package valid for 48 hours at 500 CFA francs (75 cents of euros) which is very practical.
The network with the largest national coverage is MTN and overall it works well everywhere.
What is the police like?
The police in Benin are quite decent and personally I have never had any problems with them. However, in case of an offence, it is usually better to try to deal with the police officer directly. Otherwise you will have to go to the police station and that will take much longer.

What are the means of transport ?

The most common and convenient form of transport in the city is the motorbike taxi. You will find taxis almost everywhere and you have to negotiate the fare before getting on the motorbike. For a ride in the city, you can expect to pay between 50 cents and 1.50 euros, depending on the distance.
Between towns, you can use buses or bush taxis. Buses are safer than bush taxis.
Some distances from Cotonou:
Porto Novo: 30 km
Ouidah: 40 km
Abomey: 140 km
Parakou: 420 km
Natitingou: 550 km
Malanville: 740 km
Transport is not expensive at all. For example, a Cotonou-Natingou ticket costs 9,000 CFA francs (€14), a Cotonou-Malanville ticket costs 12,000 CFA francs (€18).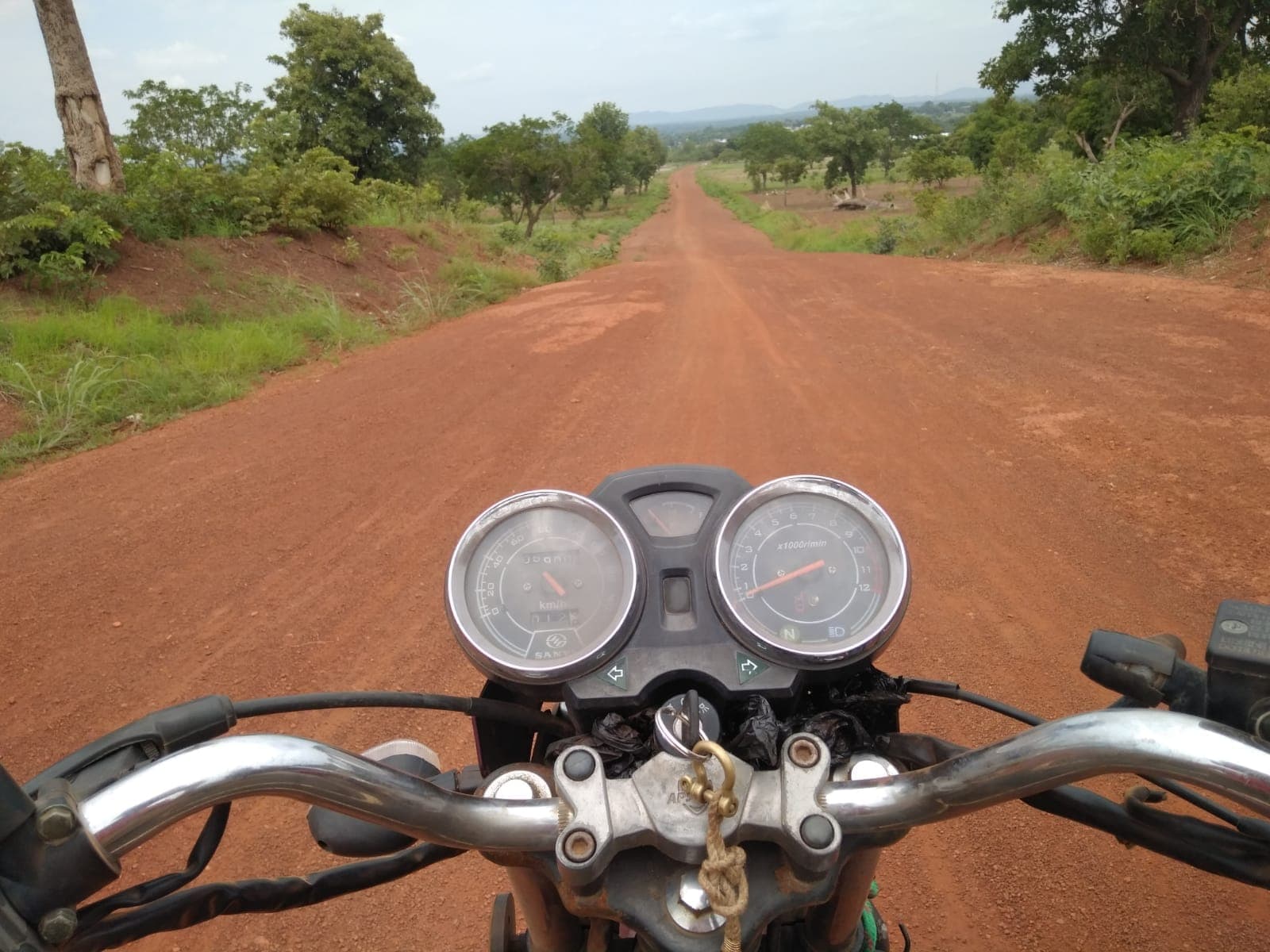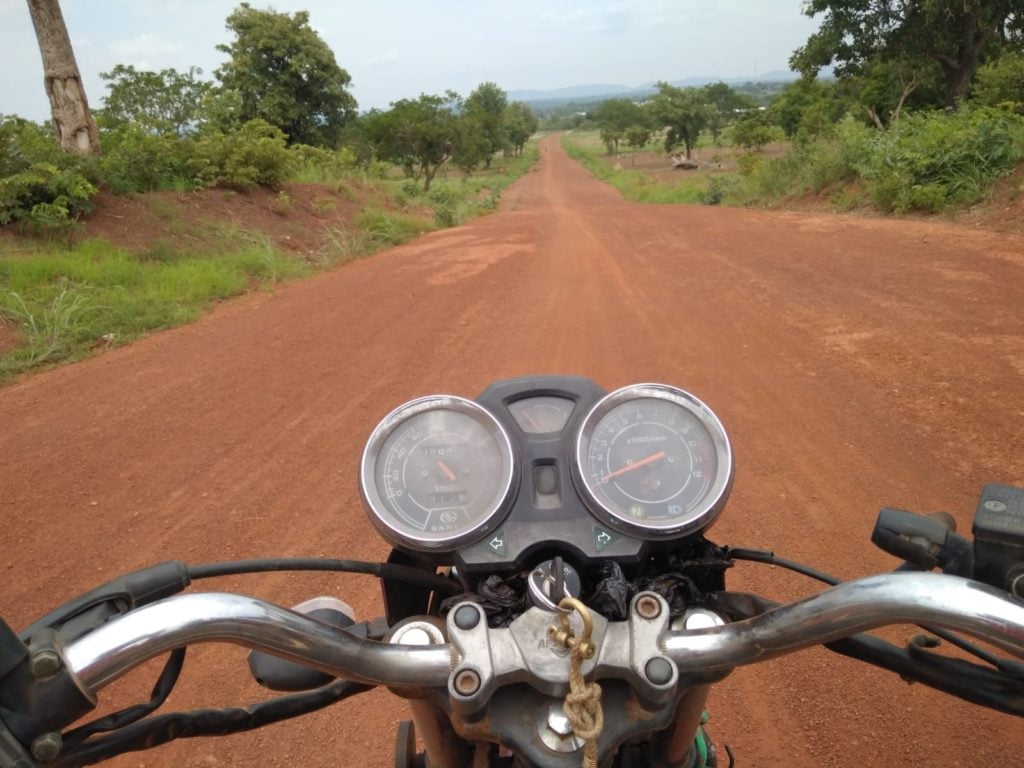 Like Georges-Michel, I love travelling by motorbike. It's a means of transport that allows you to feel free and to go wherever you want, to meet whoever you want. On this subject I invite you to read his very complete article on motorbike travel in Togo and Benin.
I myself have motorbikes for rent in the south of Benin, so don't hesitate to contact me.
Which itinerary for a stay in Benin?
The main cities of interest to visit are the following: Ouidah, Cotonou, Grande Popo, Porto-Novo, Adjarra, Abomey, Dassa, Natitingou, Boukoumbe and the Penjari Park.
In these different places, here are my favourites:
Porto-Novo:
I invite you to discover the Ouadada cultural centre. It is a place of cultural diffusion where you will find various works of art by different artists, but it is also a resource place to discover the city and the different voodoo places that make it up. They offer particularly competent and interesting guides who will help you to understand the voodoo culture.Don't hesitate to go to the Jardin des plantes where you can observe different kinds of trees and plants, as well as some monkeys in the trees of the park. I also advise you to visit the large, colourful mosque in the Acron district and to go to the unique medicinal plant market.Abomey:The Honme museum allows you to discover the history of the kings of Abomey. A visit to the craftsmen's centre in one of the palace courtyards is also very interesting.
Don't leave this royal city without meeting a particularly exciting and friendly artist called Arolando. This ever positive Rasta will surprise you with his artistic approach and the quality of his works. Moreover, some of them have been bought to be exhibited at the quai Branly. Do not hesitate to contact him on my behalf at 00 229 96 48 46 02.
You can watch this short report on him here:
https://youtu.be/_uIHPMCfLvc
Dassa:
This area is particularly beautiful with its large hills and big stones everywhere. It is interesting to go to a small village after Sokponta called Camaté. It is a typical village at the foot of the hills, where you will always receive a warm welcome. You can easily climb the hills and find local guides on site to guide you.
My advice:
Ask to meet Augustine, a wise philosopher and former airline pilot, who has come to spend his retirement in his home village. He is an amazing and fascinating person. Say hello to him for me.
Boukoumbe :
This small town in the centre of Otamari country is a must-see. Go and see Josephine at the tata kouberti Victor. She is the president of an association that fights against violence against women and develops tourism. A committed and passionate woman, she will help you discover her region and its riches.

Moreover, the restaurant run by his daughter is the best table in Boukoumbé and one of the few places where vegetarian dishes are also available.
Tanaugou:
This small village close to the Pendjari Park is particularly nice for the welcome of its inhabitants. Traditions are still present and it is common to find yourself in the middle of various ceremonies when you spend the night in this village.
It is possible to sleep in the homes of local people and this is the accommodation I prefer for the authenticity and the welcome you will receive. Just above the village there are the waterfalls, a moment of freshness that you should not miss.
Various hikes are also offered and it is exciting to go walking in the bush to discover vegetation and fruit trees totally unknown in our western countries.
Taneka beri:

Don't miss the opportunity to visit this typical village perched on a hilltop. The view is particularly splendid.
A little extra:
You can meet the king of the village, as well as the fetish chiefs. It is a village where time seems to have stopped and where traditions are still very much alive.
The village is located a few kilometres from Copargo, a small town between Djougou and Natitingou.
Posotome :
This small town on the shores of Lake Ahemep is best known for being the source of the famous mineral water of the same name.
The eco-Benin association offers you various outings between nature and culture, which you must try. For example, you can go on a pirogue to discover traditional fishing techniques or learn about herbal medicine while strolling through the village.Grand Popo:This seaside resort used to be a commercial centre. Today you can enjoy the large white sandy beaches and the various bars and restaurants along the beach. Don't hesitate to go by dugout canoe to the Bouches du Roi, where the Mono River meets the ocean, and to discover the mangroves and the various islands around the lagoon.
As far as accommodation is concerned, I recommend Coco Beach, at Mathias' house, if you like the roots atmosphere, with your feet in the sand.
Cotonou:
There are no major tourist attractions in Cotonou, but there are plenty of nice places to discover.
Of course the fishing road and the beaches are nice to relax and enjoy the ocean.
If you like to go out, I recommend the yes papa, which comes to life from Thursday evening with various Ambiances-Live depending on the time.
Of course the French Institute offers an interesting programme.
In the Fiji district, many bars and restaurants with diverse and varied musical programmes have appeared recently. Think of going to the jammin, the lieu unique, the jababa or the parking bar to name but a few.

Can we go on safari in Benin?
Yes, you can go on safari in Benin. It is a wonderful experience because it is a country still preserved from mass tourism. The Pendjari Park is the ideal place to go on safari in a natural setting where the animals are king.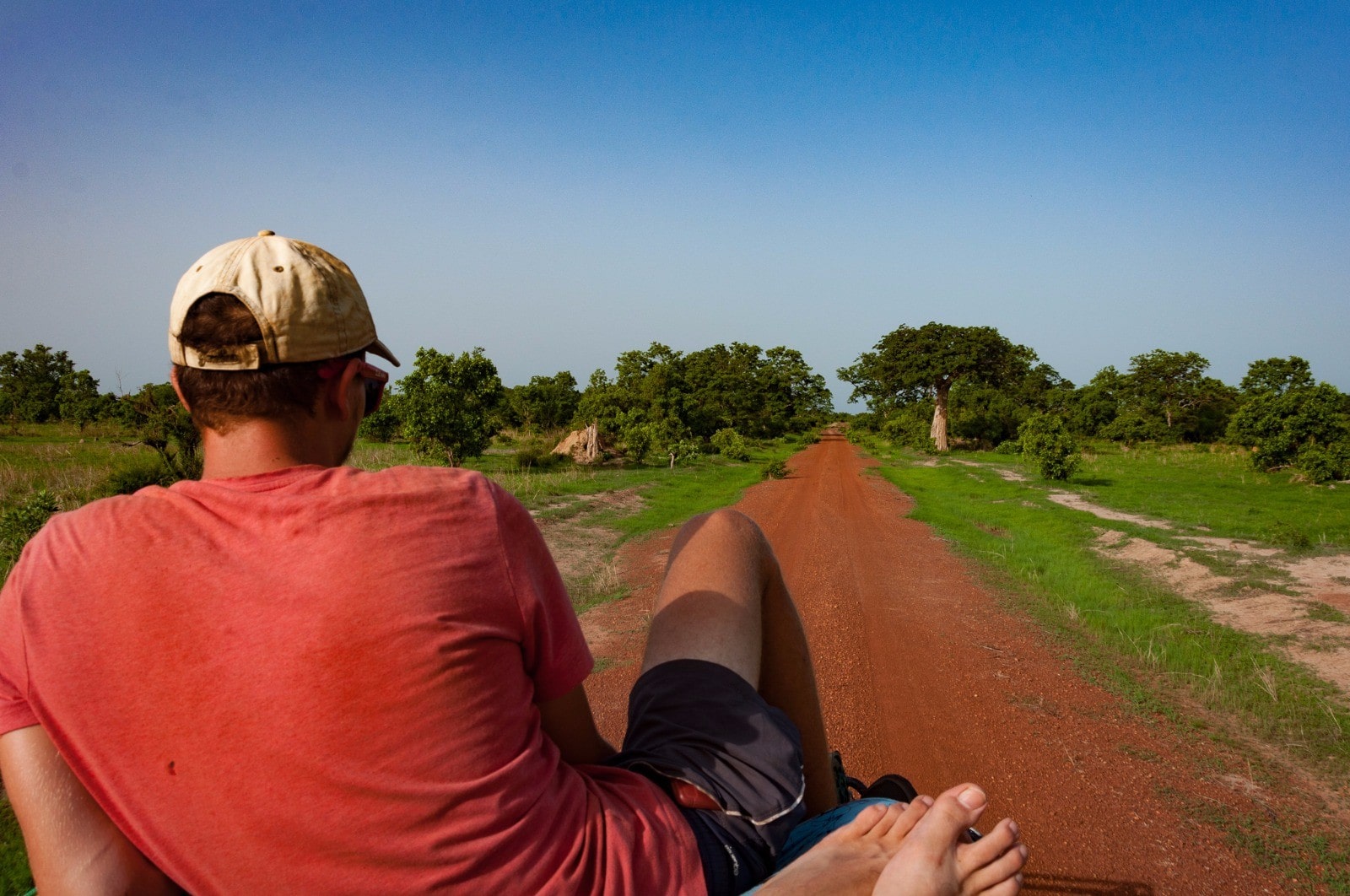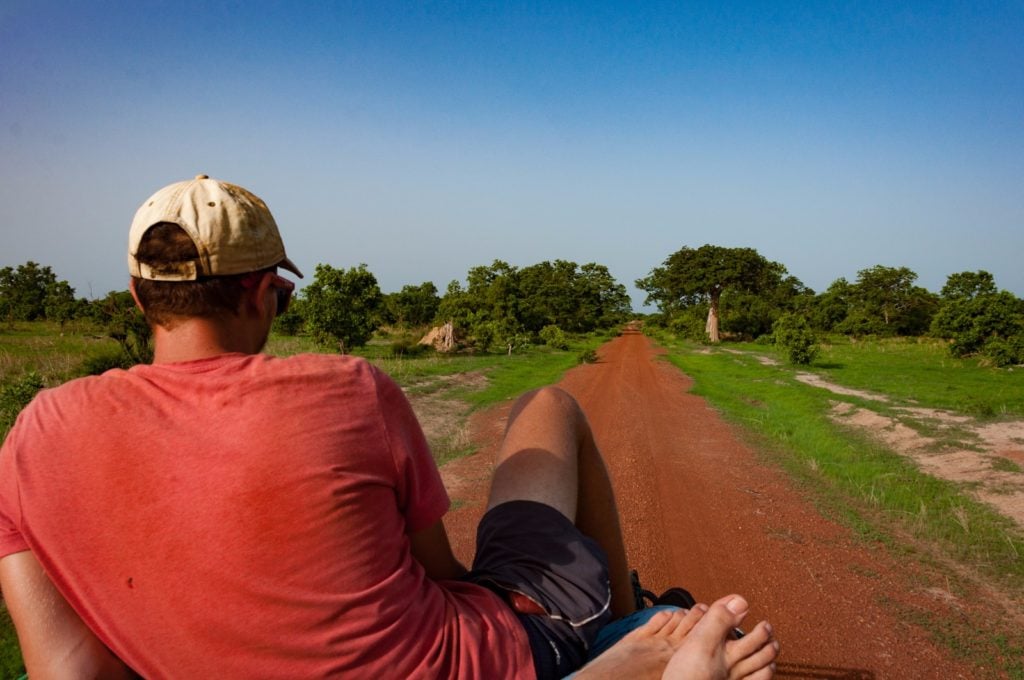 The Pendjari can welcome you all year round, except from the beginning of August to mid-October or due to the rainy season the park is closed.
It is a very wild place which extends over 460 km2.
It is still very little frequented since there are around 7,000 visitors per yearWith an average of 24 people per day, you get a better idea of the authenticity of the place.
In comparison, the Kruger Park in South Africa welcomes 1.4 million visitors per year.
You you can meet all kinds of animals:
elephants,

lions,

hyenas,

hippos,

crocodiles,

 cheetahs,

different kinds of monkeys,

and over 4000 species of birds.
It is the largest biosphere reserve in West Africa.

Is it possible to go on a cheap safari in the Pendjari Park?
The entrance fee to the Pendjari Park is 15 € per day and per person.
However, the main cost of a visit to the park is the rental of a 4WD with a mandatory driver-guide. The cost is about 120 € per day including petrol and guide. This price is of course to be divided by the number of passengers.
Don't hesitate to contact Thibault via the form below. He often has people visiting the park and he can help you meet other travellers in order to split the costs.

Is it possible to camp in the Pendjari Park?
Yes, the park has 3 camping areas in the middle of the Savannah. There is no equipment, so you will need to bring your own. The price is 3,000 CFA francs per person.
Where can I stay? Do you have any hotels to recommend?
There are cheap hotels all over Benin. A ventilated room costs between €8 and €25, and an air-conditioned room costs from about €20. Prices vary greatly depending on the location and quality of the hotel.
In Cotonou I recommend the Tichani Club because it has a home-like atmosphere with nice ventilated rooms for 16 € or air-conditioned rooms for 25 €. It is on the seafront in the Fidjurossé district and has a nice terrace. The reception is very friendly as well as the shady garden.
Otherwise you can also find accommodation on airbnb, don't hesitate to use Georges-Michel's techniques to get discounts.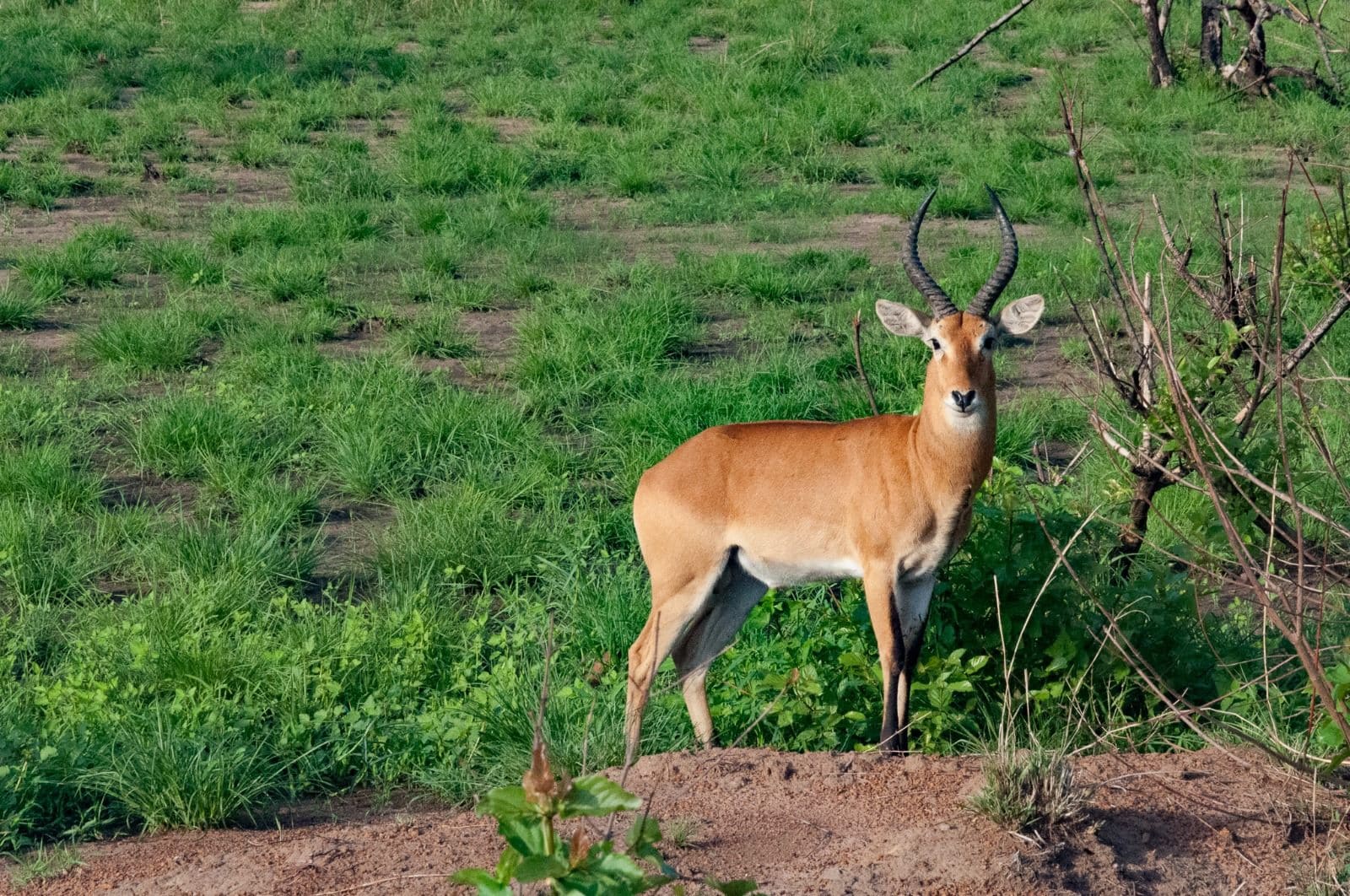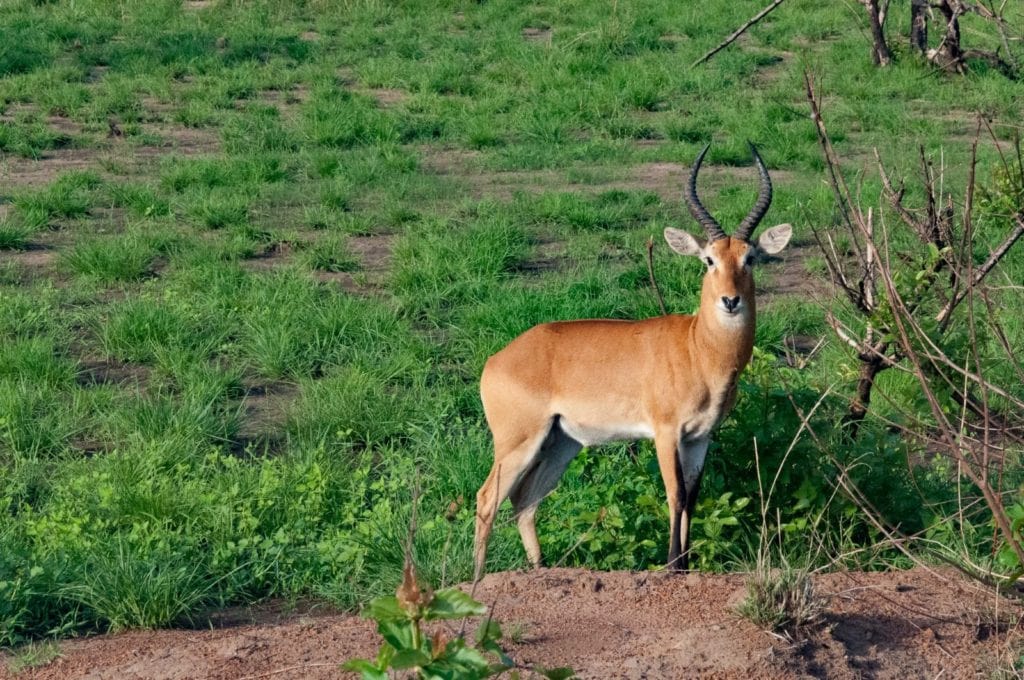 Where to feed myself?
Food can be found just about everywhere in Benin. Whether it is on the roadside with mothers preparing food, in small maquis or in more traditional restaurants.
A hamburger, for example, costs around €3 in the city. More simply, you can eat rice with a piece of meat for less than €1.50.
The price of food depends more on the setting in which you buy it than on the food itself. The same African dish, for example, can cost you €7 in a hotel and €1 on the roadside. Personally, I eat everywhere and have never had any health concerns. Just avoid raw vegetables in areas where you are not sure if they have been washed with drinking water, but otherwise with hot food you are not at risk.
Is water readily available?
The tap water is quite drinkable, at least in the main cities. Most expatriates drink it. However, as a precaution, or if your stomach is particularly sensitive, it is better to use bottled water or to put micropurs in the tap water.
Bottled water is available everywhere and costs 75 euro cents for a 1.5 litre bottle. The cheapest way is to buy some micropur before coming and put it in the tap water.
You will find water bags called pure water everywhere, but it is only tap water that is put in a bag.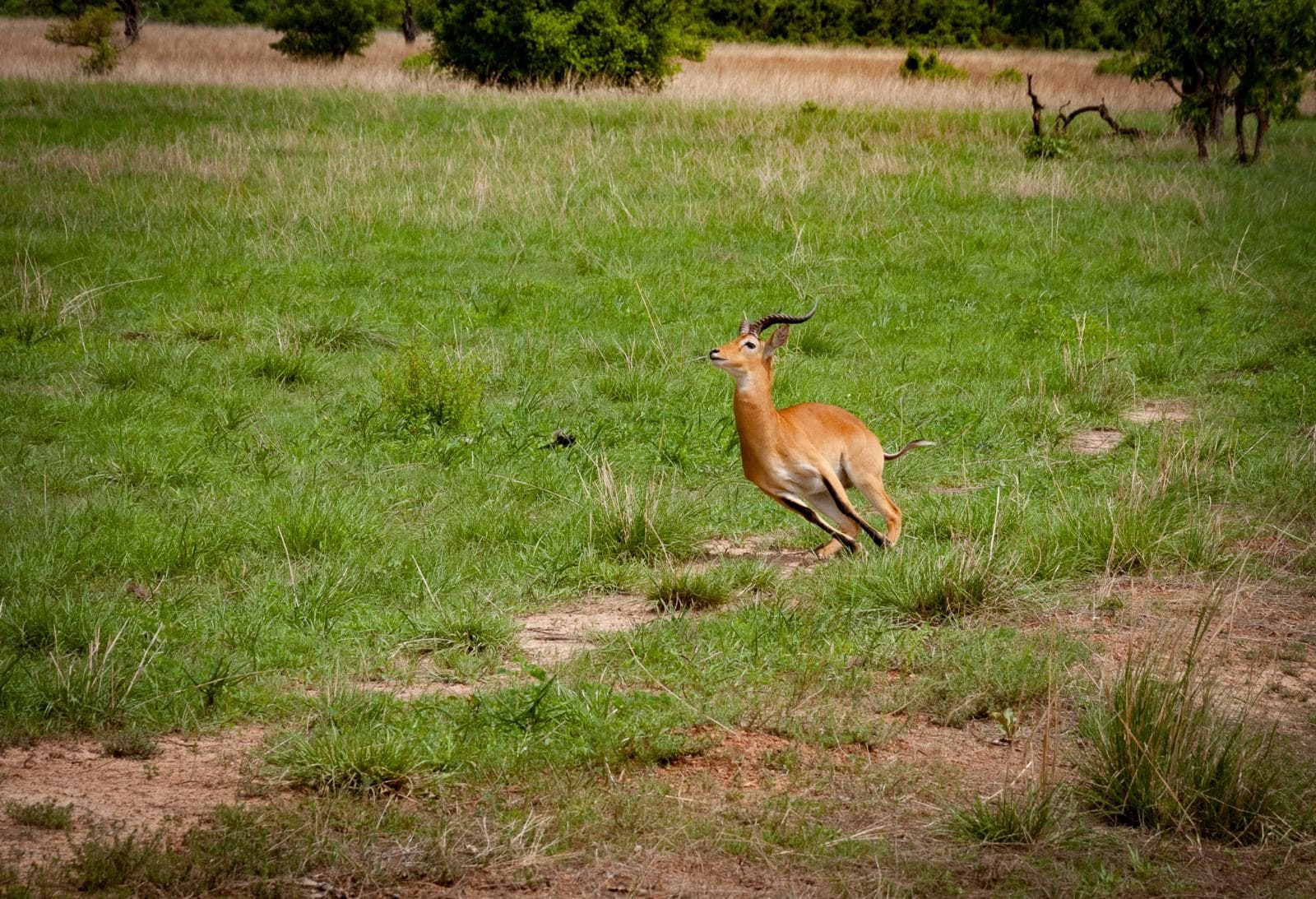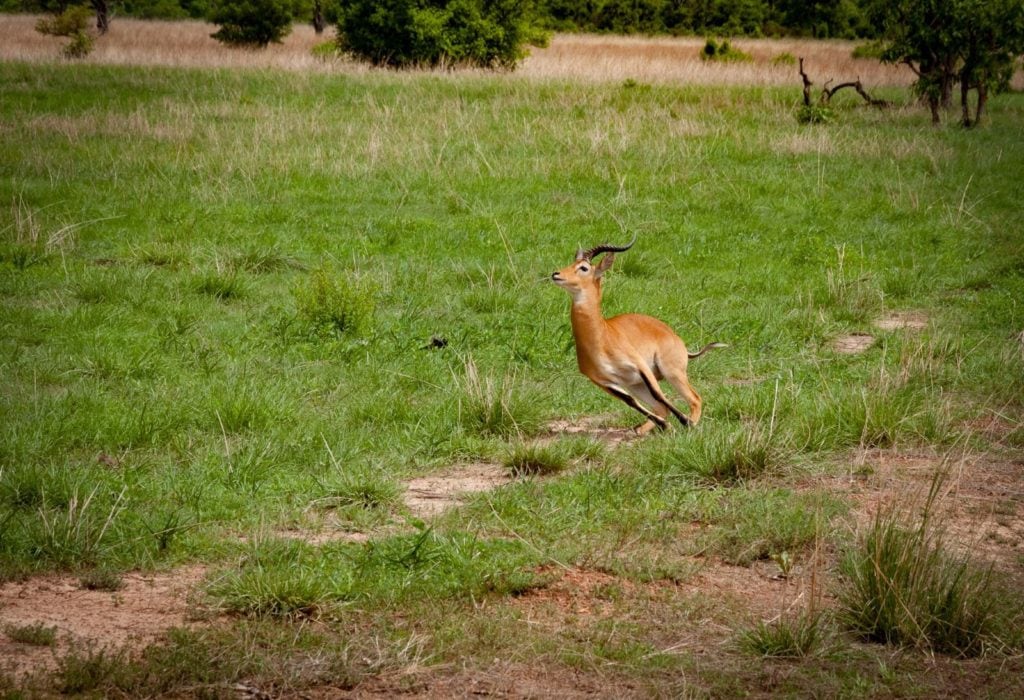 How to stay healthy?
The yellow fever vaccine is mandatory.
Malaria is very common. Take Malarone throughout your stay. In the Paris region, the Zemiro pharmacy sells a packet of Malarone for 6.5 € (prices are free, depending on the pharmacy, the packet can reach 45€).
Given the price and the risk involved, it is important to take them. Always wear trousers, a long-sleeved shirt and mosquito repellent in the evening to limit bites.
Finally, if you go to the villages or if you plan to drink water from the boreholes, you must purify it with a micropur tablet. Always purify tap water to avoid getting sick.
The other risk is rabies, but as in any country, avoid petting stray animals.
Do I need travel insurance?
Yes, you don't know what can happen to you and even in the depths of Africa, your insurer will come and get you. Georges-Michel experienced this after his motorbike accident in Togo. He was able to write a very comprehensive article about credit card travel insurance.
Check the guarantees offered by your bank card and if you are not well covered, take out specific insurance.
What to take in my bag?

I advise you to travel light, so that your bag does not exceed 8 kg.
Make sure you can keep your backpack in the cabin. This forces you to make sure it is not too heavy. It saves you having to wait for it when you arrive at the airport and, above all, it prevents the airline from losing it during the stopover.
Not taking clothes for more than 5 days, I think it's the ideal compromise to enjoy your trip while stopping and taking time for yourself.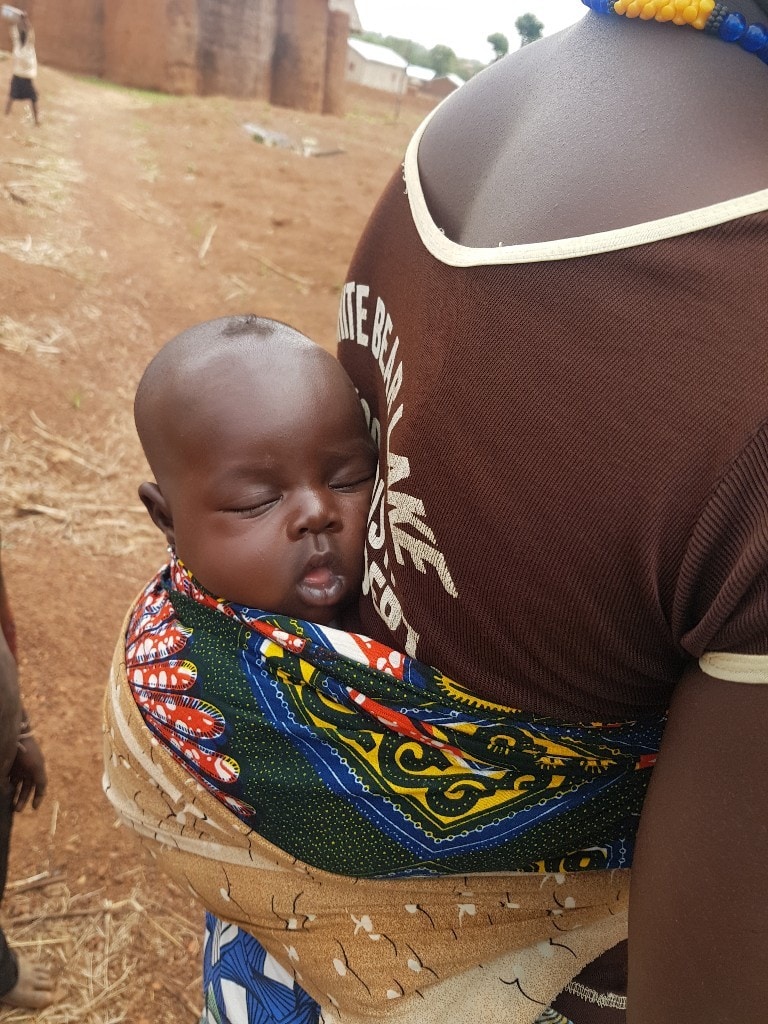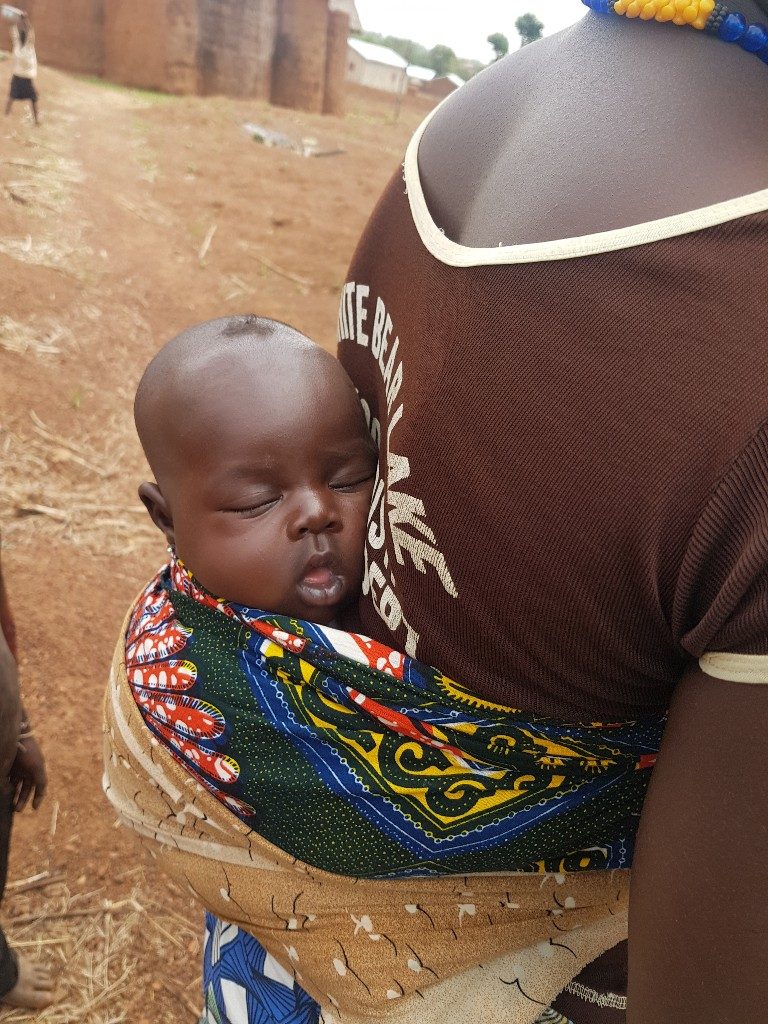 Here are the ideal contents for your bag.
backpack with a water bag
light trousers
jogging trousers
swimming trunks
10 pants
8 pairs of socks
3 decathlon shirts
t shirts
padlock
headlamp
hoodie
waterproof bag
Toothbrush
toothpaste
adapt USB current
Sun hat
sunglasses
a spare pair of spectacles
microfiber towel
tent and an ultra light mattress
box of micropur
What are the essentials to bring to Benin?
Benin's Little Smart Guy It is a comprehensive guide with lots of interesting information about the history and culture of the country. There are very good tips for finding accommodation in all parts of the country.
A money beltI always travel with it, it's a belt that looks normal but it hides 20 notes inside. This is the best way to hide your money.
A microfiber towel: Microfiber towels dry super fast, they are small, light and ultra-absorbent. They are much healthier for the skin than the towels lent in hostels.
A hammock: For some time now I have been travelling with my hammock. It's very practical, it's easy to carry around and it allows you to sleep or nap anywhere. Mine is equipped with a mosquito net to be really quiet.
A box of micropur:
To purify the clear water. In the mountains, yurt camps are set up with herders. Waterways are full of animals and are dirty with faeces. Even if the water is clear, you must purify it to avoid getting sick. A box of micropur will also reduce your water budget. A bottle of water costs 1€, while a micropur tablet costs you 18 cents.
Can you travel on a backpacker budget?
Yes, you can simply travel in backpacker mode, either by driving from one town to another in a bush taxi or by renting a motorbike, which gives you a lot more freedom. What is also particularly practical is that you can put the motorbike in the bus for long journeys between the south and the north for example. The most comfortable way is of course to rent a car but it is much more expensive.
It is necessary to count 15 € per day for a small 125 cm3 and 75 € per day for a vehicle with driver.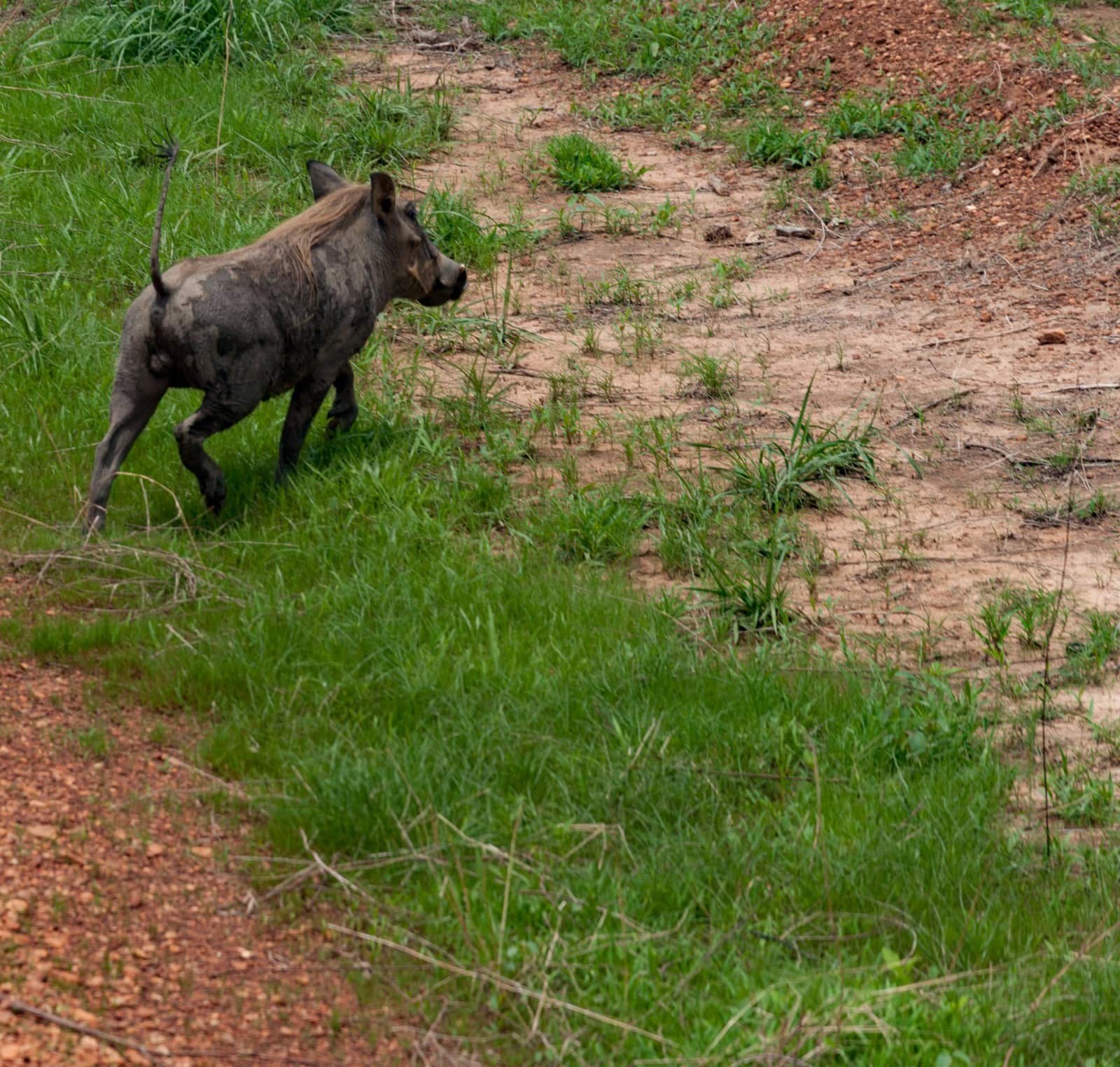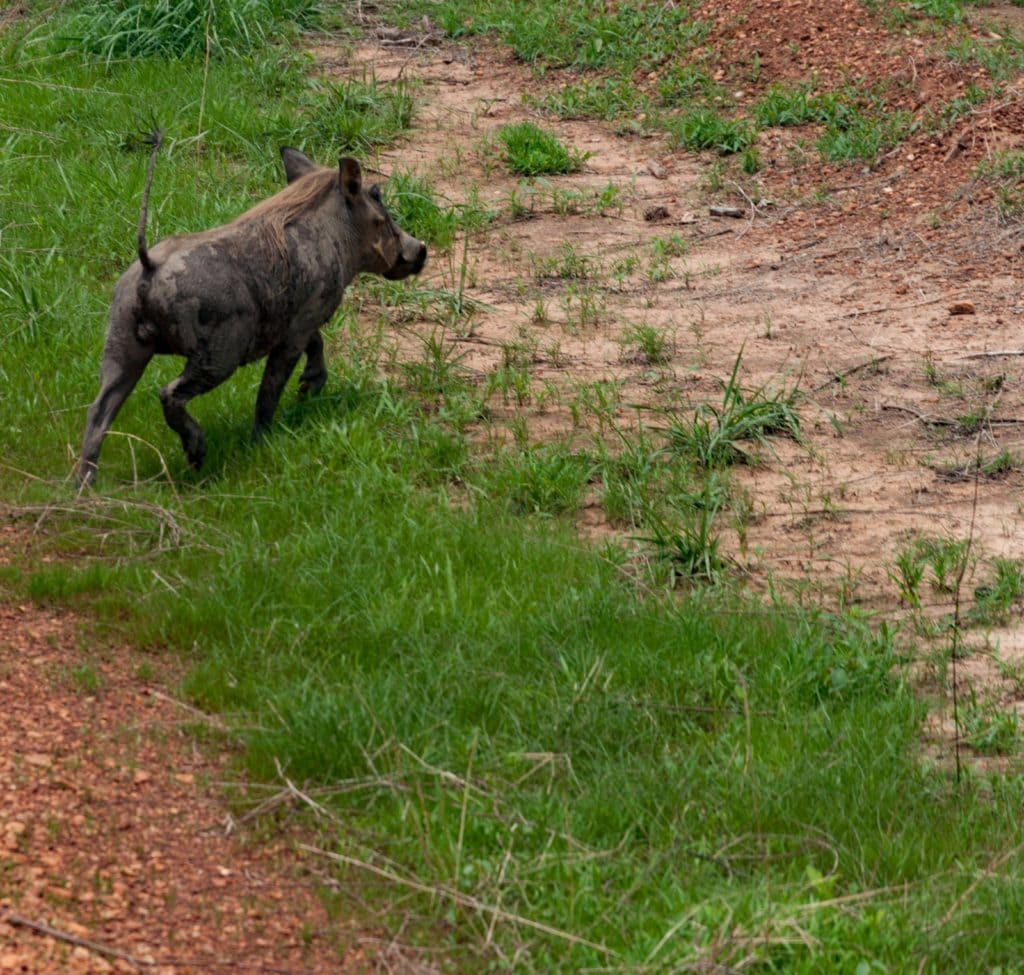 What are the people like?
The people in Benin are particularly welcoming and friendly. People everywhere are curious to know you and it's very nice to be able to talk to the population.
Most human contact is unselfish, although sometimes you are asked to give a gift or a little money.
I have always found people to be very kind to me. Several times, for example, whether in a village or in the middle of town, I forgot my helmet and each time the person I had left it with ran after me to bring it back.
When to go to Benin?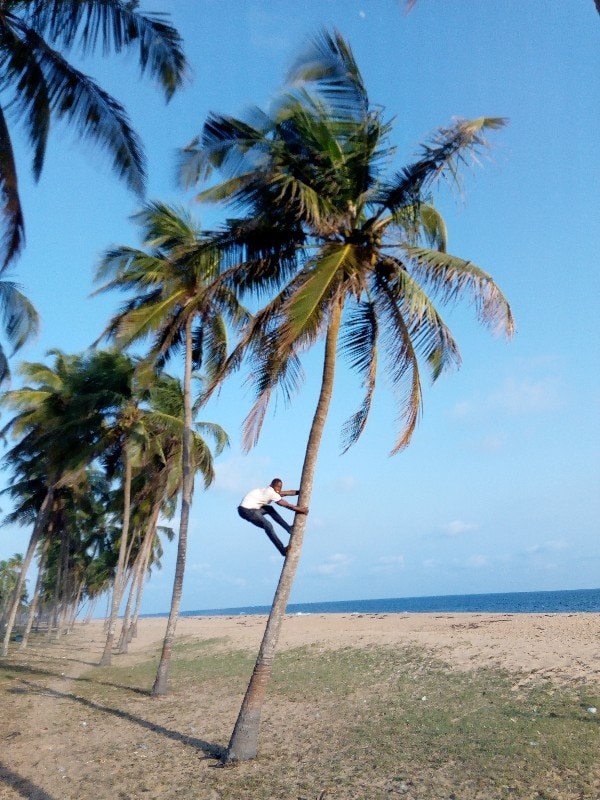 You can go to Benin any time of the year.
The temperature in Cotonou is about 32 degrees all year round.
The dry season is from December to April, but outside this period, even if there is some rain, it is not unpleasant to spend time in Benin. Sometimes it is even better because it refreshes the atmosphere and creates an even greener landscape, especially in the north. It is important to know that the Pendjari Park is closed for two and a half months from August 1st to October 15th.

I look forward to seeing you in Benin.
I hope this article has helped you. Thanks to Thibaut for sharing all this information.
If you want to contact him to organise your trip, you can contact him via this form.
 
Don't hesitate to leave your questions and information in comments to complete the article.