The first questions one asks when arriving at the airport in an unknown country are often: how much does a taxi cost to get to the city? How can I be sure I won't be ripped off? In France, I could take the bus or order an Uber, but is it possible here?
I often come across travellers who, even weeks after arriving, have not digested having paid a fare that does not correspond at all to the prices paid by the locals.
However, there are simple and effective tips that allow you to always pay the right price and not ask yourself these questions.
In this article, you will find a technique that will allow you to always pay the right price when leaving the airport and another to avoid being cheated in the rest of the country you are visiting.
How to pay the right price to the taxi, when leaving the airport?
During my trip to Colombia, when I arrived in Bogota, Pierre, a Frenchman I had met on the plane, taught me a simple and effective technique.
We left the airport, avoiding all the fake taxis that would catch us as soon as we arrived. We arrived in front of the official taxi queue, which was quite long.
Pierre pulls out his phone and tells me:
-"I'll order an Uber".
I answer him:
-I answer: "Oh yeah, cool", but in my head I think: "What is this city bobo, who travels without being able to forget his Parisian way of life".
Then I connect my brain. I make the connection between not queuing, knowing in advance the price to pay and I remember the concept of a good idea.
I also tell myself that my first thought was that of a beautiful asshole. Only then do I realise something incredible: "Uber exists in Colombia". It's not unbelievable at all, it's just that I had never thought of using Uber outside of Paris.
Pierre aroused my curiosity and I learned that Uber exists in 82 countries (you can find the list of countries on the official website), where it is mainly established in the capital cities for downtown airport trips.
You can find an Uber in countries like Vietnam, Sri Lanka or Pakistan.
This service is not just for developed countries.
In Vietnam there is even an Uber motorbike category.
In short, the application is the same as in France:
-you book a vehicle,
-after which you validate the fare
-then pay online.
You don't have to worry about whether you are being ripped off or not. The fare is set by the app and is often equal to or lower than the price of a local taxi. The only constraint is to have access to the internet but airports often have free wifi. If not, you can buy a chip for your phone when you arrive at the airport.
It's useful, cheap and will allow you to follow my advice on how not to get ripped off in cities where you can't use Uber.
If you find this tip useful and you don't have an Uber account, you can use my referral code and earn £5 on your first ride.
If you already have Uber, you can share this article and give your referral code to your friends.
Click here to use my referral code.
What to do when Uber is not present?
The technique with Uber is effective, but even though the app is available in 82 countries, it is not in all cities and you will often not be able to use it.
In this case there is another technique that is just as effective.
First of all, you should ask someone reliable for information on how taxis work in the country. If it is your journey from the airport you can send an email before you leave to ask your hostel.
You can also find this kind of information on airport websites or in travel facebook groups. The information you should ask for is:
-Do taxis have meters?
-Is there a flat rate or a cost per kilometre?
-What is the normal fare?
With this information in mind, you don't need to negotiate with the driver. Asking the driver for the price, negotiating with him, shows the driver that you have no knowledge of the rates and the country.
 It automatically places you as a potential scammer. It puts you in a less serene state of mind, as a potential victim.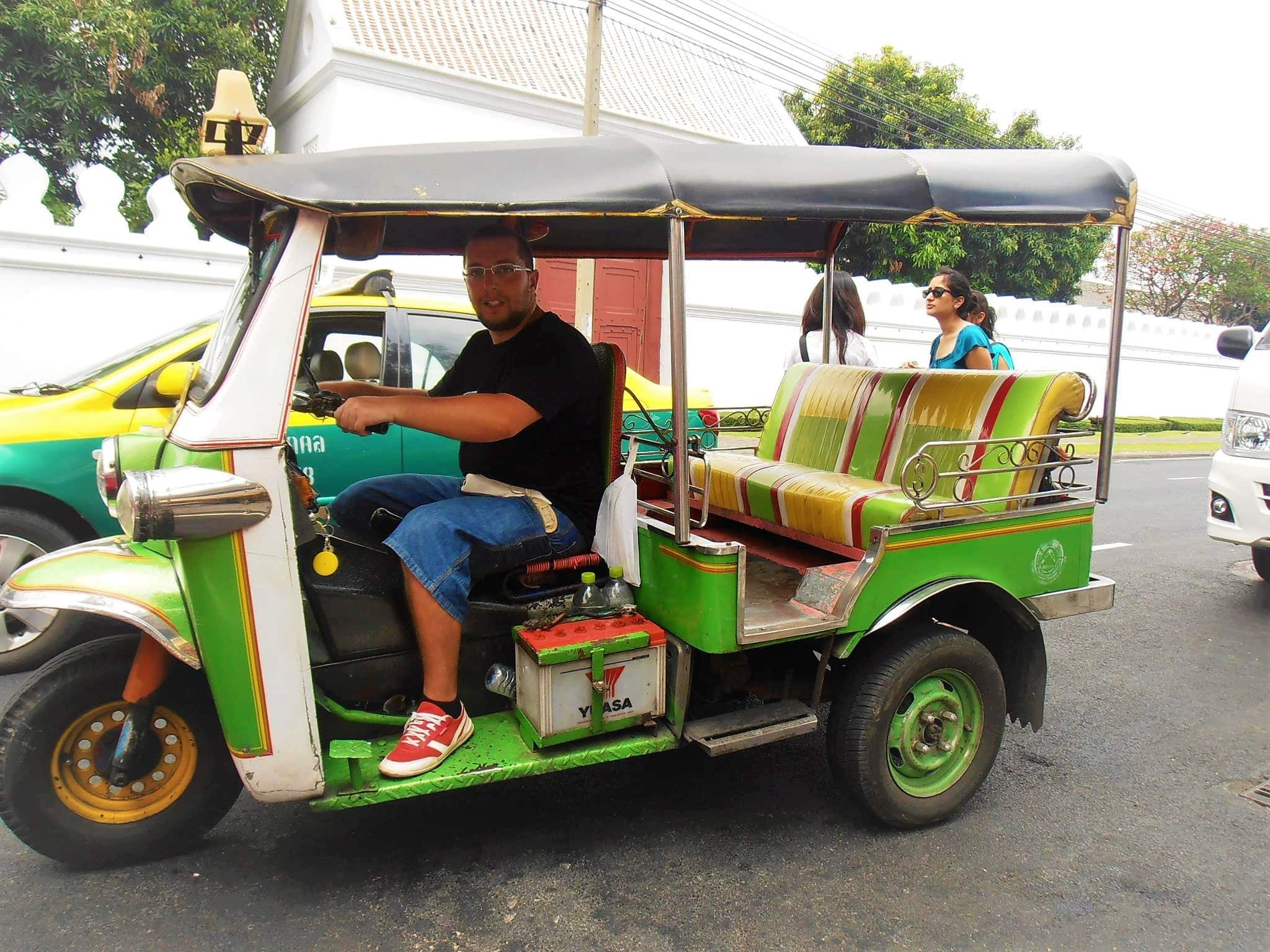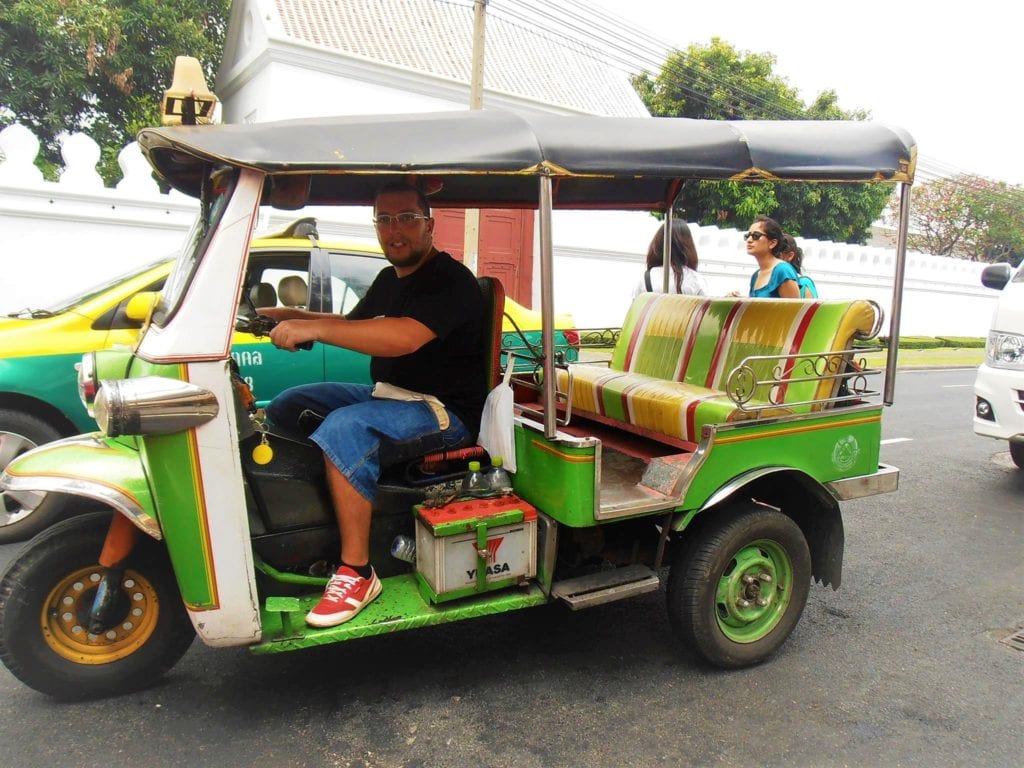 Just get in the taxi, tell it where you are going and enjoy the ride.

By doing this you show the driver that you know the country and that you know how much you have to pay for the journey.
In France, when you take a taxi or go into a restaurant, you never ask for the fare because you know it: you trust yourself and the people you are dealing with.
You don't try to negotiate a fare that no one else is negotiating. Do the same when travelling.
You can, of course, take the same precautions you would in France to reassure yourself:
Don't fall asleep in a taxi.
Watch the meter.
Take the exact amount of the fare. You won't be cheated when you get your change.
One last tip, before you leave, install the free maps.me app on your phone. It's a GPS that works offline, but buying a local chip will make the information more reliable.
My mate Remy showed me this in Colombia. When you get into a taxi, it allows you to show it your destination on the map and the distance. The taxi understands that it can't lie to you.
Once the journey has started, you can see on the GPS whether the driver is taking you in the right direction and if he doesn't know the way, you can tell him.
Do you have any taxi stories to tell? What technique do you use to avoid scams?