I had been to Greece during my stay in Albania. In the summer of 2020, with the Covid situation, Greece was one of the countries that was easily accessible. In addition the airfare was extremely cheap.
I quickly decidedon Corfu.
You too would like to travel to this island, you are wondering where to stay, what means of transport to use and what is the budget for a backpacker?
Do I need a visa?
No, Greece is a member of the European Union, no visa is required.
Information about the health crisis changes daily, so it is best to check with the airline.
How much does the flight cost?
From Paris, I paid 75€ for my return ticket. I took one way with Transavia and one way with Easyjet. The return with Easyjet was even cheaper, but for reasons of flight schedules, I preferred to take the outward ticket with Transavia.
Because of Covid, I bought my tickets directly on the airlines' websites. In case of cancellation for health reasons, it is much easier to get a refund. I'm still waiting for a refund on my flight to Kyrgyzstan, cancelled during the lockdown, bought via a flight comparison website!
What currency is used?
Greece is part of the Euro zone, the currency is the Euro.
In Corfu, the banks charge you a 3€ commission on your withdrawals, you can save it by going with cash.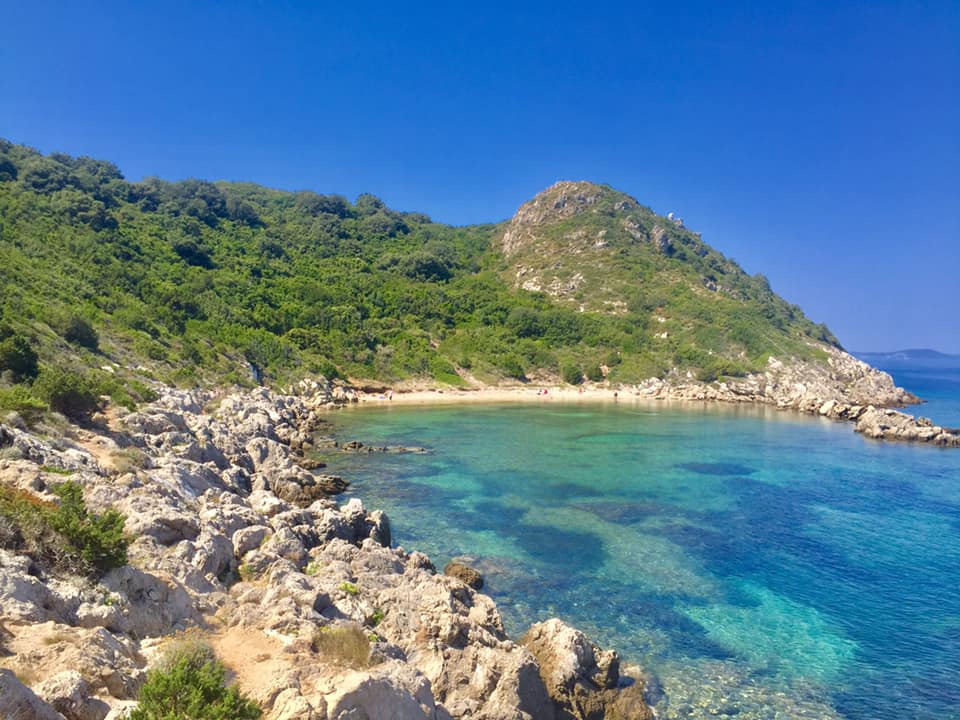 What language is spoken?
The official language is Greek. In Corfu there is a lot of English tourism. It is very easy to speak English with the locals.
How to leave the airport?
To leave the airport, there are buses, the bus station is 10 minutes walk from the airport. You just need to find out beforehand which city you will be staying in. The fare is between €1.5 and €6 depending on your final destination.
You can also take a taxi, but they are not cheap. Count 15€ to reach the city centre.
The best option is to rent a car or any other vehicle directly at the airport. If you book in advance, on a website like Discover cars, you will easily find a car for less than 10€ per day. This is even more interesting if you travel with several people.
What are the means of transportion?
There are buses that run around the island, but they are not the most convenient. The main attraction of Corfu is the beaches and coves, which you can discover by wandering along the paths.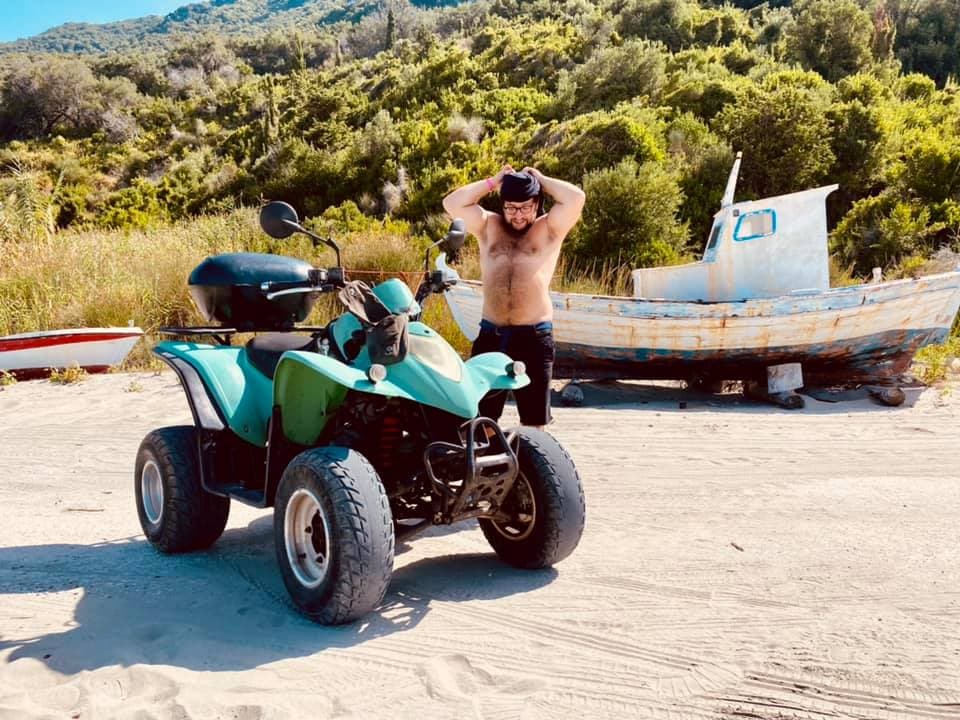 The island is not big, I crossed it from north to south, by scooter in 1h30.
I recommend that you take your own means of transport.
Being a fan of 2 wheels I opted for a scooter.
The cheapest solution is the car (from 10€ per day).
Quad biking is very common and if you know how to drive it is very suitable (from 30€ per day).
Scooters and motorbikes are also good ways to get around the island (from €15 per day).
Where to stay?
The island is not large, so you can easily stay in one place for your entire stay and discover Corfu.
In a youth hostel, you can sleep in a dormitory for 18€.
The most famous one is the Pink Palace, I stayed there for 2 nights, it's a well placed hostel and perfect for meeting people.
There is also the Local Hostel, I visited it out of curiosity but I didn't stay there. It's modern, clean, but badly located. It is located in the middle of an industrial area. I see no reason to stay there. I might as well go to the Campanile in Pontault Combault.
In a private room, you can easily negotiate for 25€ to 30€. I negotiated a F3 with a pool by the sea for 30€ a night, it was listed at 60€ on Booking.
I spent most of my stay in Agios Gordios. The beach and the town are nice and it's a good place to go around the island.
I advise you to book your first night and then go and negotiate a nice room by the sea.
Check the price of accommodation in Corfu
Where to eat?
In Corfu you can eat out for a budget of 10€ to 20€ per meal.
You can easily find Gyros from 2,5€.
Most hotel rooms have small kitchens where you can easily prepare your own food.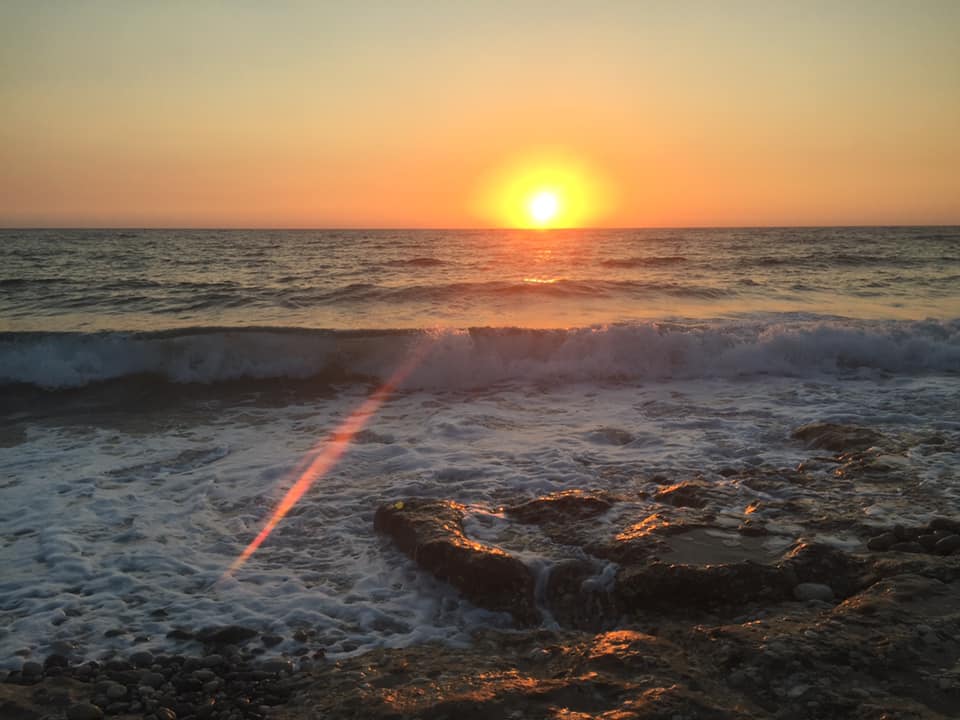 How to get to Corfu?
As said, the island is not big, you can go everywhere in less than 2 hours. I crossed, for fun, Corfu from north to south in 1h30.
The best part is that you can wander around looking for beaches and coves lost in the middle of nowhere.
I've been to quite a few beaches, but this English-speaking site lists the most beautiful ones. Do not hesitate to consult it to prepare your trip.
Can you travel on a backpacker budget?
During my two-week stay I spent €907. You can travel for less by taking public transport.
My expenses can be broken down as follows:
Airline tickets €75
Accommodation € 304
Food €289
Scooter € 150
Petrol 45 €.
Leisure 47 €.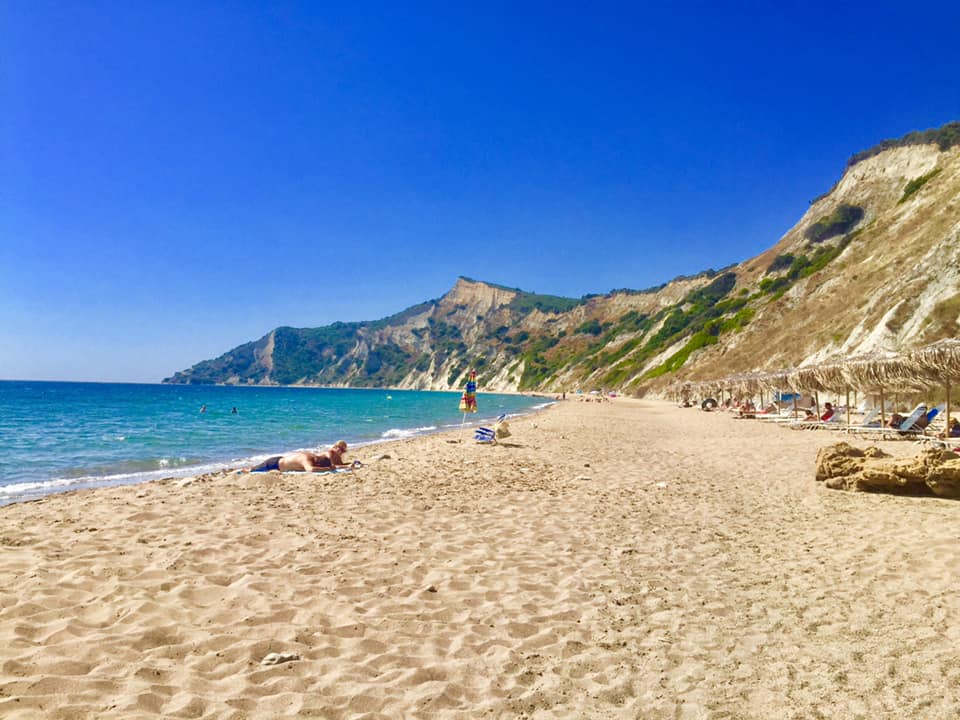 What to pack in your backpack?
As with any trip, my bag did not exceed 8 kg and was carried in the cabin. The hotels where I stayed did my laundry for free.
Here are the contents of my bag.
Decathlon Forclaz 60 bag :
Backpack (for the day)
Canvas trousers
shorts
swimming shorts
5 pairs of pants
4 pairs of socks
3 t-shirts
sweatshirt
Toothbrush
toothpaste
sunglasses
spare pair of glasses
flip-flop
microfiber towel
Did this article help you to prepare your trip? Do you have any other questions?