This article was written by my sister, who went to Croatia for her first trip alone. She had never been to the Balkans and was able to discover this region by meeting people. She presents you here, her favourites, her good accommodation plans, her budget and gives us her different advices.
My name is Claire. In June 2016, I travelled solo to Croatia. My various encounters led me to travel by car and to visit the neighbouring countries of Bosnia and Montenegro. This trip, which was a very rich experience, allowed me to realise that it is super easy to travel in Croatia, even alone. You will find in this article a synthesis of my logbook.
Do you need a visa?
No. As Croatia is part of the EU you do not need a visa or passport. Your valid identity card is enough (for a stay of less than 3 months).
How much does the flight cost?
Ryanair and Easyjet have cheap direct flights to Zagreb, Zadar, Split and Dubrovnik...
I went the last two weeks of June, landed in Zadar and left Dubrovnik. I paid 105€ return. If you book in advance and/or on another period you can find cheaper tickets.
For more information on the subject, I advise you to read my article on how to find a cheap plane ticket, in less than 40 minutes.
How to get from the airport to the city?
By bus: Airport-Zadar = 25 HRK (Croatia Airlines shuttle) it drops you off at the entrance to the city centre

Airport-Dubrovnik = 35 HRK it drops you off at the city walls or at the Dubrovnik bus station.
Airport-Split = 35 HRK (Croatia Airlines shuttle)
By taxi: Airport-Dubrovnik = 270 HRK
Airport-Split = 300 HRK
If you choose to rent a car, you can pick up and drop off your car directly at the airport.
What currency is used?
Although a member of the EU, Croatia does not belong to the Eurozone. The currency is the Kuna,
1€ = 7.40HRK
What language is spoken?
The official language is Croatian.
English is widely spoken in the tourist towns. If you speak Italian it will make life easier in some areas.
Where have you been in Croatia?
At the beginning, I had the idea to travel along the coast between Zadar and Dubrovnik (with a diversion to Mostar and then to the Kotor mouths).
I landed in Zadar, then went to Sibenik and Split. From Split, I went to Bosnia to Mostar. Then I came back to Split, to go to the island of Brac, to meet travellers I had met before. I then shared their car to go to Plitvice (which I had not planned at the beginning and which would have been a shame to miss). I then headed back to Kotor and ended up going to Dubrovnik to catch my flight home.
This itinerary is not the most logical but it is the result of my encounters during the trip.
Zadar :
free activities: beach, marine organ, city tour...
paid activities: museum of sacred art (20HRK), archaeological museum (30HRK), St Donat's church (20HRK), excursion to the Kornati Islands...
Sibenik :

free activities: beach, city tour, big market...
paid activities: St. James cathedral (15HRK), St. Michael's castle (35HRK), excursions to the islands.
Nearby: Krka National Park (100HRK in summer) less impressive and smaller than Plitvice but just as beautiful and it is possible to swim below the waterfalls.
Split :

free activities : beach, visit of the city (Diocletian's Palace, the peristyle...)
paid activities : mausoleum of Diocletian, foundations of the palace, historical museum of the city, Mestrovic gallery,... excursions to the islands...
Bol (island of Brac) :
free activities : Zlatni rat beach, snorkling, city tour...
paid activities: diving, Dominican monastery museum, dragon cave...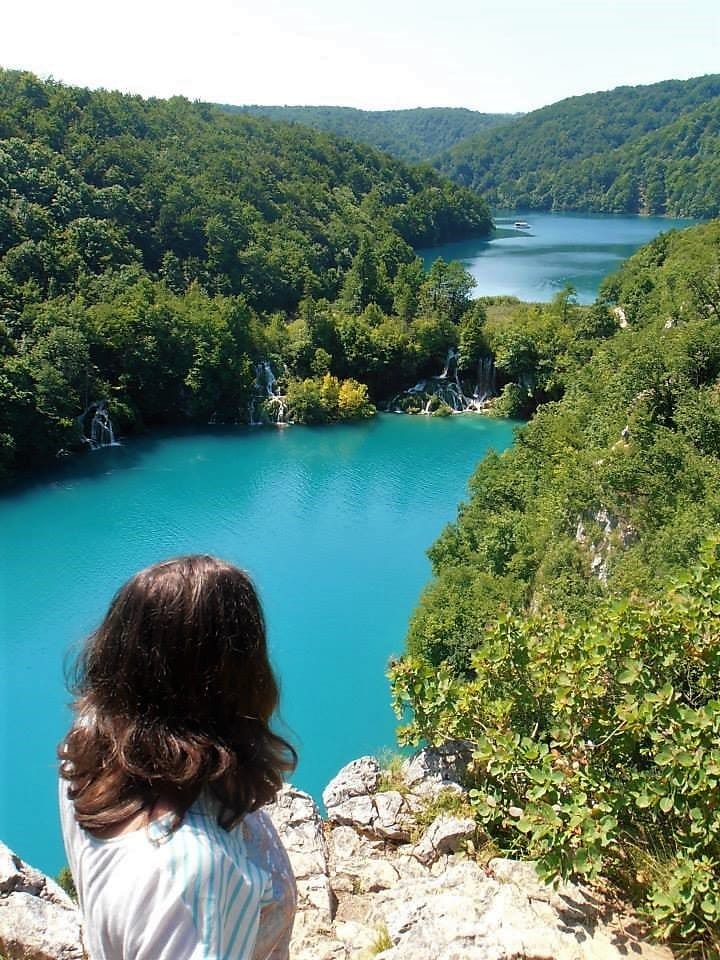 Plitvice :
If there is one thing to see in Croatia it is the Plitvice National Park (180 HRK in July/August). Plan to spend a day hiking.
Dubrovnik :
free activities: beach, city tour, old pharmacy...
paid activities: city walls (100HRK), Franciscan monastery, maritime museum (80HRK combined ticket with the archaeological museum and 3 other museums), cable car... excursions to the islands and the mouths of Kotor.
Where to stay?
Zadar: old town hostel Well placed, clean and nice hostel. Kitchen available.
Nearby: if you prefer a single room with more comfort: Lalic Villa, a bit out of town but perfect for a couple. (240€ for 4 nights for 2 people) Family rooms available.
Sibenik: hostel globo Hostel that does not look like much. It is located near the bus station. Kitchen available and laundry facilities. Staff available.
Split: hostel Ana A FUIR. Hostel well located but very very dirty and noisy. The walls don't go up to the ceiling and you can hear everything that happens in the toilets... The manager is unpleasant and overbooks so you won't necessarily have a bed reserved but he will offer you to sleep on the balcony. Go somewhere else, it will be better.
Nearby: If you prefer a single room with more comfort. Villa apartments Kordic, perfect for a couple. (120€ for 3 nights for 2 people). Flats for 4 or 6 people available.
Bol (Brac Island): White House Hostel, clean family room with a kitchen. They also have a dormitory. Not too far from the beach.
Plitvice: Camp place Bear. Close to the park and offers a shuttle bus. Possibility of camping and family room. The manager and his family are very nice. He will probably offer you to share a glass (or more) of rakija with him and his family in the evening.
Where to eat?
Croatia is still cheap but it is not a cheap destination. In restaurants, if you go to an Italian restaurant, you can get away with a drink for about ten euros.
You can easily find cheap street food everywhere.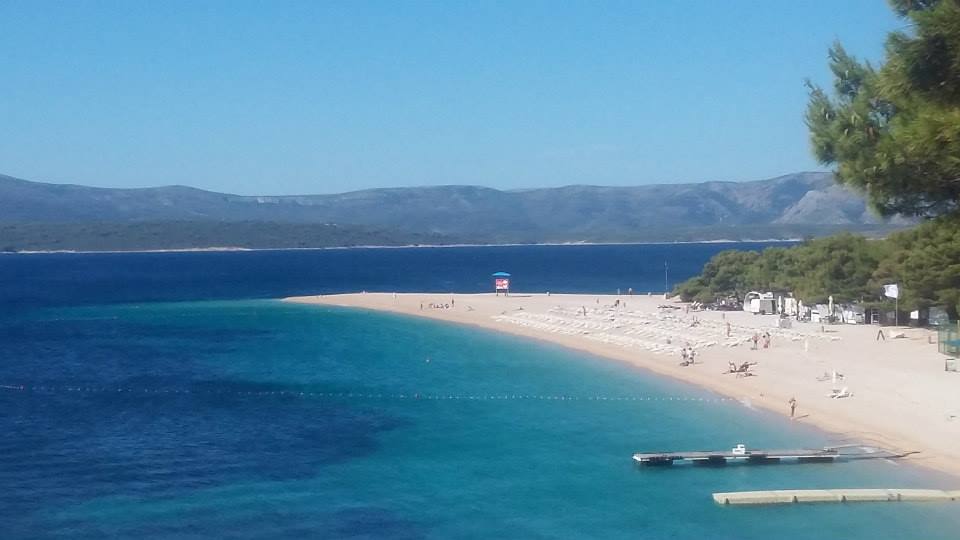 For my part, in order to reduce my expenses, I sometimes went shopping and used the kitchen of my hostel.
What are the means of transportion?
The bus is very developed in Croatia and allows you to go everywhere unlike the train. I invite you to read Georges-Michel's article on the tour of Croatia by bus. In all major cities you will find a bus station with regular departures to the whole country and to other European countries. For internal trips and trips to neighbouring countries you don't need to book.
To give you an idea, here are the bus journeys I made and their prices.
Zadar-Sibenik (3h30) = 70 HRK
Krka-Split = 70 HRK
Split-Mostar (Bosnia) = 138 HRK
Mostar-Split (4h) = 16,5 € (€)
Zagreb-Dubrovnik (10h) = 198 HRK
Dubrovnik-Kotor (Montenegro) = 145 HRK
Kotor-Dubrovinik (3h) = €14
The city buses are also very well developed and easy to use.
Once in the stopover town I walked.
The train is preferable if Zagreb is one of your stops on an Interrail journey and you wish to travel from Zagreb to the neighbouring capitals (Ljubljana, Belgrade, etc.). For internal journeys, take the bus. For example: The Split/Zagreb journey takes 6h30 and there are only 3 trains per day whereas there are at least 30 buses per day for the same journey time. The Plitvice Lakes are only served by bus. Dubrovnik is not accessible by train...
The car. My buddies I met during the trip had rented a car via Discover cars. I shared a part of their trip. The roads are good and the driving easy. The road signs are translated into English. You can use the GPS, the 4G on your cell phone works if you have a 19 € package with Free (ask your operator). You can find car rentals for 170 € per week in summer. Off season you can find cheaper. Some friends of mine left in May last year and rented a car via discover cars, taking it from Split and returning it to Zadar: they paid 68€ for the week.
The ferry company Jadrolinija is the most common. To get to the many islands in Croatia.
For example Split-Bol on the island of Brac (1h10) = 55HRK
Split-island of Vis (2h) = 54HRK
Split-island of Hvar (2h) = between 47HRK and 70HRK
Dubrovnik-Korkula (2h) = 70HRK
Dubrovnik-Mljet (3h) = 80HRK
Uber also exists in Croatia ... You can avoid being ripped off by taxi drivers or taking them without knowing how much you have to pay.
Can you travel on a backpacker budget?
| | |
| --- | --- |
| Heading | Cost |
| Flight | 105,00 € |
| Housing | 160,00 € |
| Transport | 138,00 € |
| Food | 150,00 € |
| Leisure | 33,00 € |
| Laundry | 6,00 € |
| Other | 17,00 € |
| | |
| TOTAL | 609 € (+ 120 € in Bosnia and Montenegro = 729 €) |
Bosnia
I spent two days in Mostar. You should know that the currency used in Bosnia is the euro.
I stayed atHostel Majdas Mostar
This is the warmest, nicest and cleanest hostel I have stayed in during all my travels. The owner treats the guests like her children. She will welcome you with a drink and cake every time you come back to the hostel. The breakfast is simple but home-made and very good. Her brother offers a tour to the guests. He takes you with his minibus to the Kravice waterfalls where you will spend part of the day and he will show you around. This is a really cool thing to do and includes lunch at the waterfalls. If you spend a few days in Mostar this is the perfect place!
Budget :
62€ 2 nights in a hostel + tour with
c l'auberge+ lunch
6,5€ other meals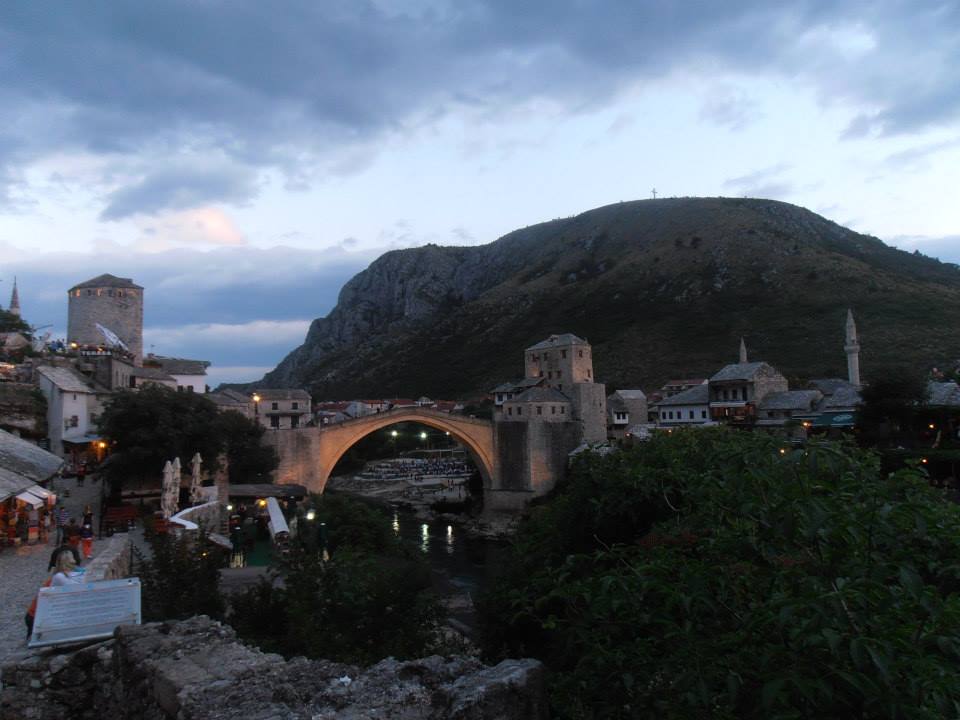 Montenegro
I spent my last two days in Kotor. The currency used in Montenegro is also the euro.
I stayed in the city centre in a well located and clean hostel.
Old town hostel west wing
Budget:
32€ : 2 nights in hostel + 3€ visit + 16€ FOOD+ 1€ bus Kotor/Perast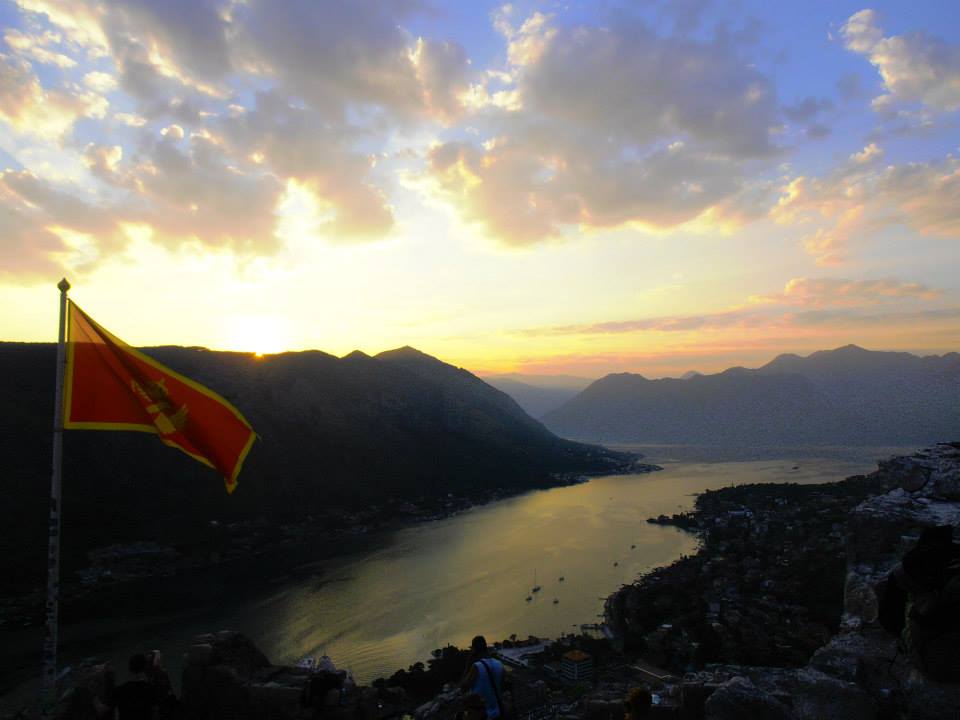 I hope that Claire's article was useful to you (thanks again to her). Did you find all the information you were looking for? Have you ever been to Croatia?
Don't hesitate to leave your opinion, information or questions as a comment.
Have a good trip!