Lebanon is a special destination for me. My mother being Lebanese, I go there regularly. Each time, I have this unique feeling of being at home. When I talk about it, most people are surprised and ask me questions, mainly about the security aspect of the country.
You can get an overview of the country in my video:

I hope this video has given you a different vision of the country. If this is the case and you are still hesitating to go there or you are simply curious, you will find here the answers to the questions I am most often asked.
Do I need a visa?
Yes, your passport must be valid for at least 6 months after the date of your return to Lebanon. If you are a citizen of the European Union, Switzerland or Canada, you can obtain your one-month visa, free of charge, directly at Beirut airport .
Please note: if your passport contains an Israeli visa or stamp, your visa will be refused.
How much does the flight cost?
From Paris, prices are reasonable.
Direct flights are provided by:
Air France / MEA all year round: from 450€ to over 1200€ in summer.
Air méditerranée, low cost in summer: around 450€.
Flights with stopovers are provided by several companies, Air Serbia is the most interesting, as it offers very short stopovers: from 200€ to 300€ in summer
. For my trip in July 2014, from 27 June to 6 July, I paid 290€ for my ticket with air Serbia. On the way there and on the way back, I had a 45 min stopover in Belgrade.
For more information on the subject, I advise you to read my article on how to find a cheap plane ticket, in less than 40 minutes.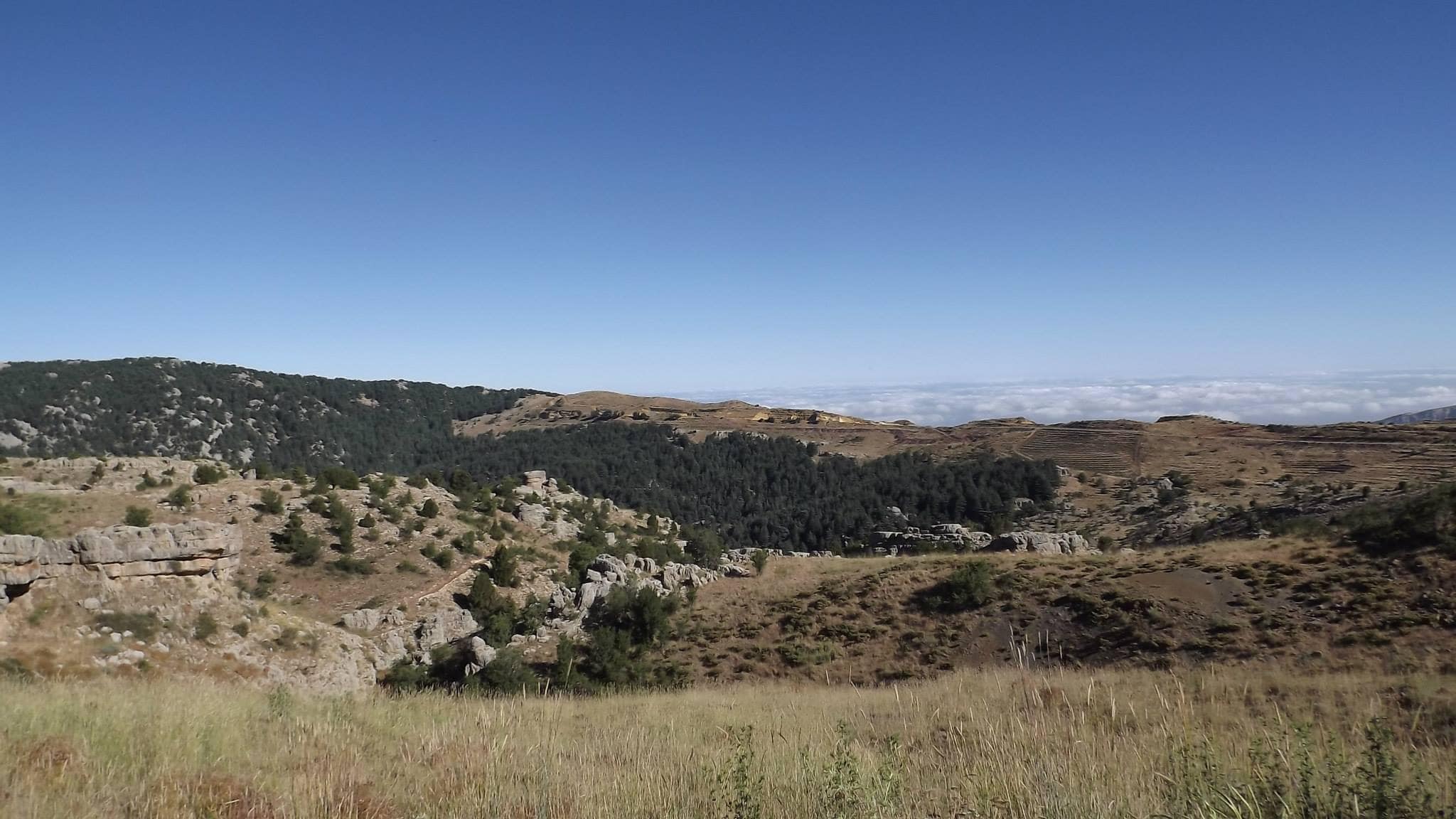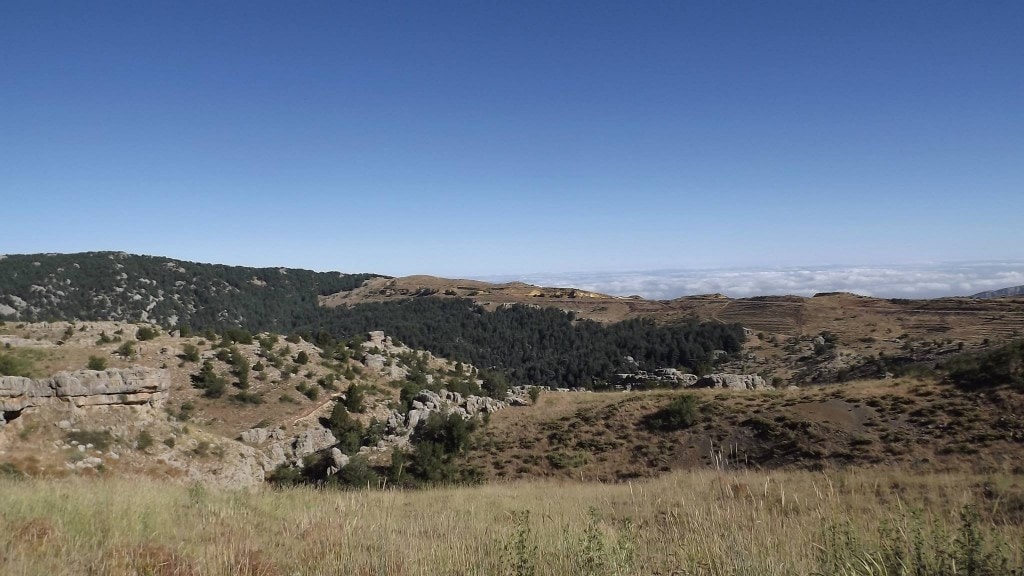 Is Lebanon a dangerous country?
Given the geographical location of the country, it is normal that you ask yourself this question. The simple answer is "no, Lebanon is not dangerous". The people are smiling and welcoming, you will feel really comfortable. I have been to Lebanon several times, I have never been afraid, I have never felt insecure.
As with any trip, you need to adapt to the country you are visiting. Listen to the locals, avoid the areas they advise against and you will have no problems.
What is the police like?
The police presence is quite large. The police are not corrupt. The police will not hesitate to help you if you need it. If you have a rental car, you will quickly realise that the police will make your life easier in Lebanese traffic.
The army is also very present. As for the police, they are very honest.
Note: it is common to encounter guard posts in the Lebanese colours (red and white). If you are driving and the post is guarded, slow down, salute the soldier and continue on your way (at night you should turn on the ceiling light, so that the soldier can see your face).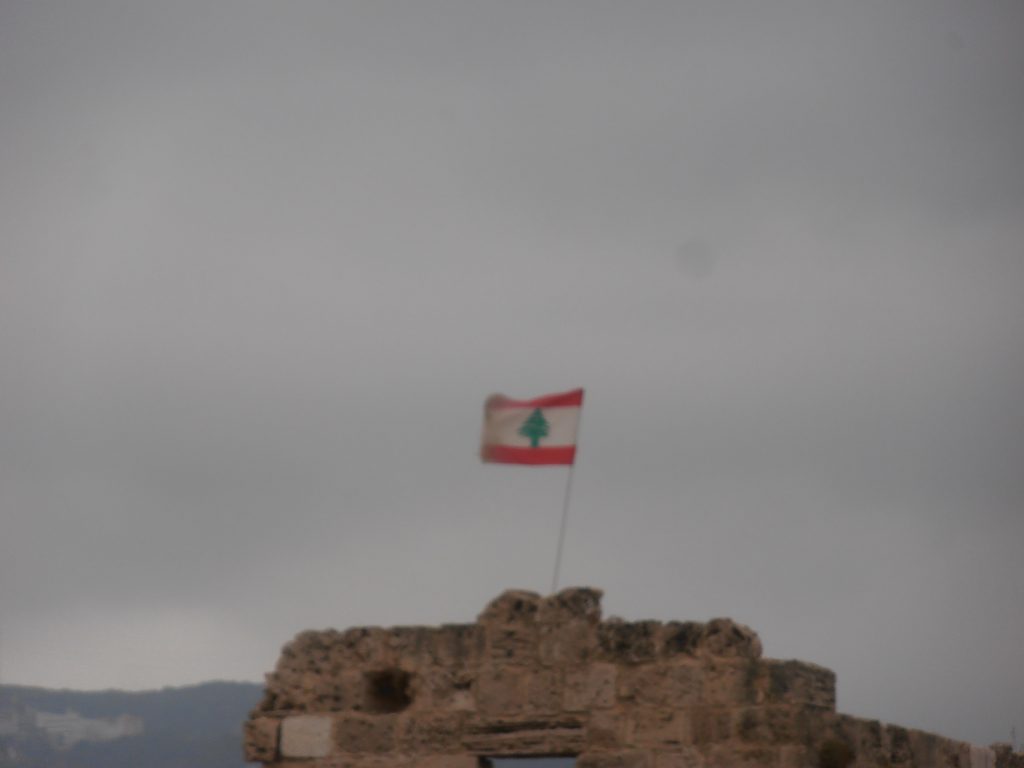 What currency is used?
The official currency of Lebanon is the Lebanese pound. 1€ = 2000LL.
The dollar can be used everywhere. 1$=1500LL.
ATMs will often offer you to withdraw in $ or LL and sometimes even in €. It will be less easy for you to make everyday purchases in €.
What are the means of transport?
You will find several means of transport:
Individual taxis:
The easiest way to get out of the airport. A ride to the city centre will cost you 15€ (30 000 LL)
Buses:
This is an ideal way to immerse yourself in the population. They have two advantages, the first is that the uncertain travel time will leave you enough time to chat with the passengers. The second is that it is very economical:
| Route | Prices in LL | Prices in LL |
| --- | --- | --- |
| Beirut-Beirut | LL 6,000 | 3€ |
| Beirut-Zahle | LL 5,000 | 2.5€ |
| Beirut-Baalbek | LL 5,000 | 2.5€ |
| Beirut-Tyr | LL 5,000 | 2.5€ |
| Beirut-Tripoli | LL 5,000 | 2.5€ |
| Beirut-Beiteddine | LL 4,000 | 2€ |
| Beirut-Saida | LL 3,000 | 1.5€ |
| Jounieh-Byblos | 1,500 LL | 0.75€ |
Collective taxis:
These are taxis in which each passenger pays for his or her own seat. This is a very typical form of transport. They are recognisable by their red number plates and yellow light on the roof. The driver stops everywhere to pick up and drop off passengers. Make sure you specify that you are taking a "service", otherwise he will charge you for the whole place. For example, a ride in Beirut will cost you 1€ (2,000 LL).
Rental cars:
During my travels I like to discover the local culture and I find that driving is totally part of it. It allows me to better understand the locals. In Lebanon, it is totally different from here in France, it is sometimes surprising, but never dangerous. I advise you if you have the opportunity to take the wheel, it's a really interesting experience.
Organised tours:
I am not a big fan of travel agencies, but I have had the opportunity to test the services of http://www.nakhal.com/. It is an operator established for decades, offering quality tours throughout Lebanon. If you prefer to travel through them, don't hesitate to contact them.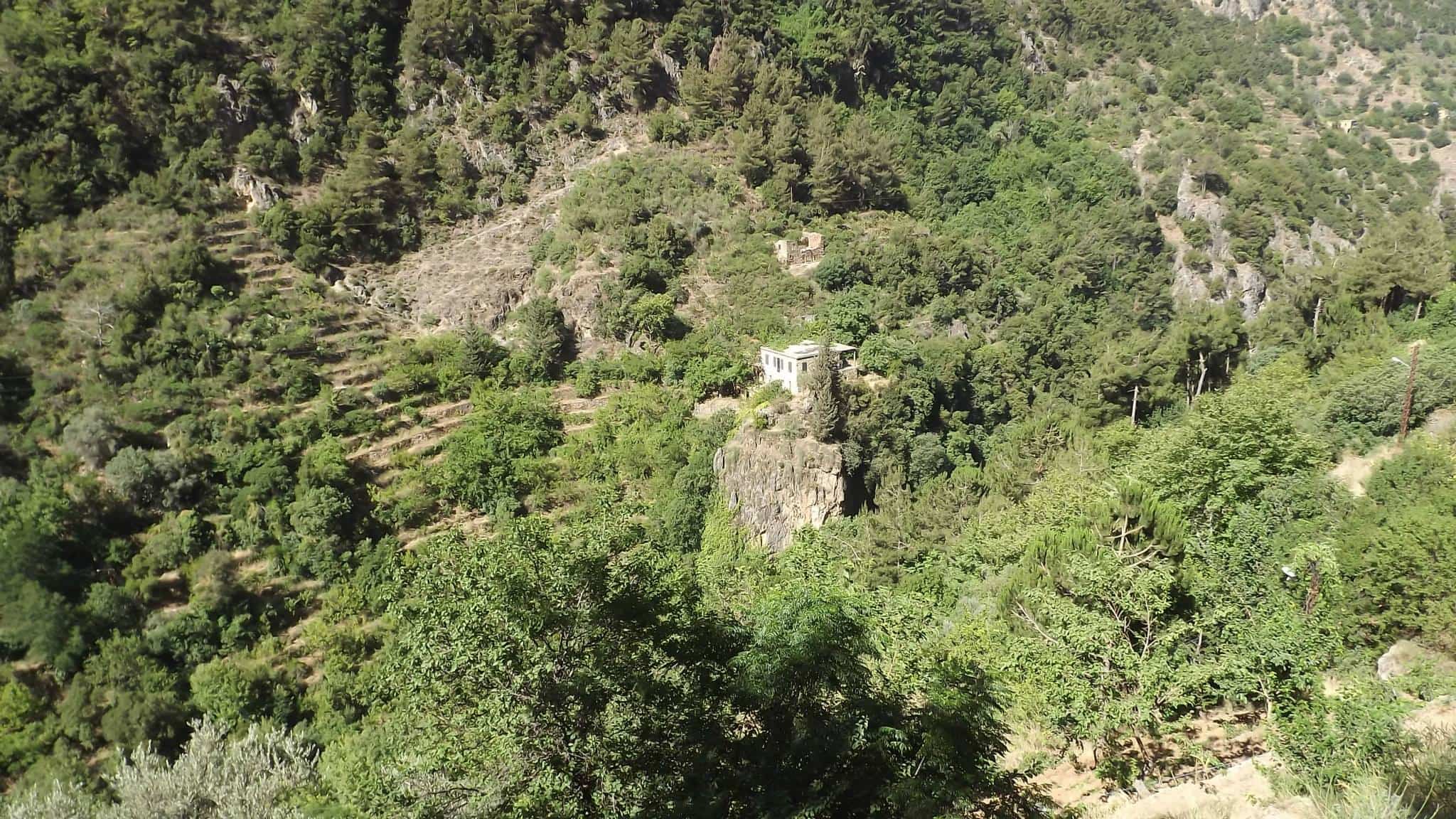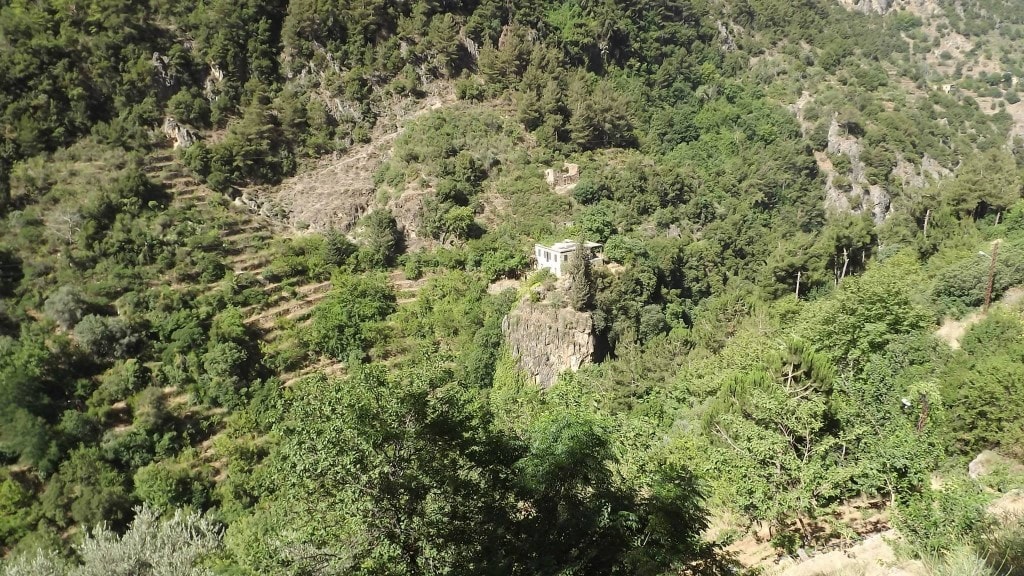 What language is spoken?
The official language of Lebanon is Lebanese Arabic. However, you can easily speak in French or English. Lebanon is a country where education is bilingual from kindergarten onwards. Your interlocutors will almost all be bilingual, even trilingual.
What are the useful phrases to know in Lebanese?
To interact with the locals in Lebanese and make your exchanges more immersive, you can easily learn the following words:
Bonjour/ Bonsoir: Sabah el kher / Masa el kher
How are you doing?: Kifak
Very well, and you? Ktir mnih, kifak enta?
Do you speak French? Btehki faranci 
I understand/ I don't understand: befham/ ma befham
Goodbye: ila el likaa
Welcome: Ahla w sahla
Thank you: Shukran
Excuse me: Aan eznak
I am French: Ana men fransa
My name is...: Esmi
Yes/No: Eh / laa
Where to stay?
Lebanon is a small country, you can easily visit it while based in Beirut. If that's the option you choose, I recommend the youth hostel: THE COLONY HOSTEL tested and approved by yours truly. The night in a dormitory is 13€ (26 000LL). There are many other cheap hostels, I have not tested them, but knowing the Lebanese hospitality, you will not have any bad surprise.
Check rates and availability for hostels in Beirut by clicking on this link.
What do we eat?
Most people have had Lebanese food, I hope you have. If you haven't, you should know that Lebanese food is very refined. If you have eaten Lebanese food, it is much better in Lebanon.
The main courses are, for starters
Tabbouleh: parsley salad, chopped tomatoes and onions, cracked wheat, seasoned with olive oil and lemon.
Mustabal: mashed aubergine mixed with sesame cream and lemon.
Hommos: chickpea puree with sesame oil and lemon.
Around 3€ (6 000 LL) in a restaurant
Hot dishes:
Kebbé: mutton meat pounded and mixed with cracked wheat, spices and onions.
Kafta: minced meat on skewers.
Chawarma: marinated pieces of mutton or veal piled on a spit.
Chiche taouk: grilled chicken in pieces.
Around 8€ (16 000 LL) with accompaniment, in a restaurant.
A sandwich of kafta, chawarma or chiche taouk, will cost you 2.5€ (5 000LL) in a snack bar.
But don't leave Lebanon without having tasted a meze, it's an assortment of dishes that you will gladly accompany with Arak (local aniseed-flavoured alcohol). This meal will cost you between 20€ and 25€ (40 000 LL to 50 000 LL).
What to do in Lebanon?
I hope that my video gave you a slight idea of the diversity of activities that this beautiful country offers.
Here are my 3 must-haves:
1: Visit to a cedar grove
The cedar is the emblem of Lebanon, you have the choice between several cedar groves: if the one of Tannourine is the biggest, my favourite is the cedar grove of Barouk. Located on the 1943m high Barouk mountain, it is simply the most beautiful place I have ever seen. When you enter this cedar grove, you feel like you are entering paradise.
2: A quad ride in Laqlouq
Laqlouq is mainly known as a ski resort, however, having never been to Lebanon in winter, I can only tell you about Laqloud in summer. It is a village in the middle of the mountains, which is still wild. The road to get there will take you through sumptuous landscapes with almost no construction. Once you arrive, take a ride on a quad bike. Several rental companies offer their services, all at the same price. For 60$ (45€) an hour, you can rent a quad and be guided by a guide on his own quad. You will discover in the most remote corners of the mountain, in a totally virgin nature.
3: A swim at Pierre and Friends in Batroun
Lebanon is also about the beach and partying. There are a lot of private beaches, but this one is really my favourite, I discovered it this year. Surprisingly for Lebanon, access is free. On site you will find a restaurant, rather cheap, with local dishes. A beach with deckchairs and water activities such as jetski (25€ for 20 minutes). An atmospheric bar, where huge beach parties are held in the evening. If all that hasn't convinced you, I just found out that this bar is ranked as the 2nd most incredible bar in the world, on this website: http://travel.allwomenstalk.com/of-the-worlds-most-awesome-beach-bars/2/
Here are my 3 must-sees, for the rest I let you visit the website of the Lebanese tourist office: http://destinationliban.com/, and you should know that the prices of the tourist sites are very cheap!
| Website | Prices in LL | Price in € |
| --- | --- | --- |
| Ruins of Baalbek | LL 12,000 | 6€ |
| Saint Gilles de Tripolie Castle | 7,500 LL | 3.5€ |
| Citadel of Byblos | LL 6,000 | 3€ |
| Anjar County | LL 6,000 | 3€ |
| Archaeological site of Tyre | LL 6,000 | 3€ |
| National Museum | LL 5,000 | 3€ |
| Saida Sea Castle | LL 4,000 | 2€ |
| Jeita Cave | 18,150 LL | 9€ |
| Tannourine Cedars | LL 5,000 | 2.5€ |
| Barouk Cedars | LL 5,000 | 2.5€ |
| Echmoun | Free of charge | Free of charge |
| Cave of Fourzol | Free of charge | Free of charge |
| Bziza | Free of charge | Free of charge |
| Castle of Mseilha | Free of charge | Free of charge |
What to bring to Lebanon?
The little smart book Lebanon This is the most comprehensive guide to Lebanon that I know of. There is no better book to travel in this country.
A money beltI always travel with it, it's a belt that looks normal but it hides 20 notes inside. This is the best way to hide your money.
A microfiber towel Microfibre towels dry super fast, they are small, light and ultra-absorbent. They are much healthier for the skin than the towels lent in hostels.
A hammock: For some time now I have been travelling with my hammock. It's very practical, it's easy to carry around and it allows you to sleep or nap anywhere. Mine is equipped with a mosquito net to be really quiet.
If you have any questions on other points, don't hesitate, I'll be happy to answer.
Which travel insurance?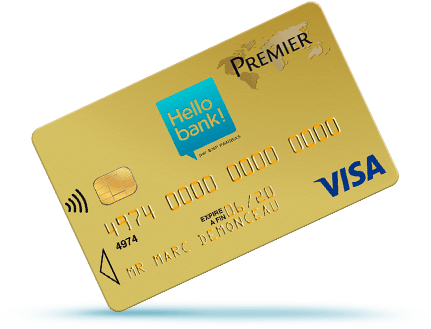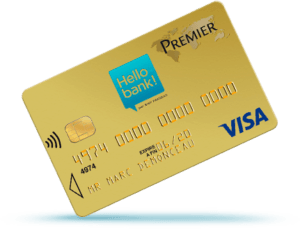 You should always go with insurance when you travel. Even if Lebanon is not a dangerous country, a good insurance is always useful. It is much easier to have a professional to turn to in case of need, rather than relying on your relatives who may not even know about your trip.
Especially without insurance, the slightest accident or health problem could cost you a fortune. Especially since if you are travelling for less than 3 months, you can get free insurance by getting a free Visa Premier card from an online bank. This is the card that allowed me to be repatriated after my accident in Togo.
I invite you to read my complete article about travel insurance for bank cards.
When is the best time to travel to Lebanon?
Lebanon is a country with the particularity of having a huge diaspora. There are more Lebanese expatriates than Lebanese in Lebanon. This singularity means that the summer and Christmas periods present a huge influx of tourists. The population of the country doubles during the summer. If you want to avoid too much tourism, avoid July, August and December.
Your visit to Lebanon also depends on the activities you want to do .
From December to March, you can go skiing.
Autumn is ideal for visiting archaeological sites and hiking.
From May to October, you can enjoy the beaches.
Enjoy your stay!