In this article, I don't tell you about a country I have just travelled to, but I give you my opinion on different ways of travelling around Europe.
Ever since I created GTLAI have always wanted to write about one of the adventures that made the biggest impression on me: theInterrail.
Even if theInterrail remains a wonderful memory, I always found that it was not necessarily economically interesting.
Since 1 month, theInterflix offers an alternative to theInterrail.
So, I've been looking at these two concepts, in order to compare them and to allow you to have as much information as possible to choose the one with which you will be able to do your European tour.
So you want to know what the different solutions are? How much do they cost? What are their advantages and disadvantages? You will find all that in this article and as a bonus, I propose you several routes with each of the two solutions.
Article updated on 31/01/2018

What are the different solutions?
Since 1 month, there are 3 solutions:
The famous Interrail
The lesser known Euroline pass
The brand new Interflix from Flixbus.
What is Interrail?
Interrail is synonymous with freedom; for any traveller who wants to discover Europe. The concept is simple: one ticket that allows you to travel on any train in 30 countries for a maximum of one month.
In 2016, the countries served are :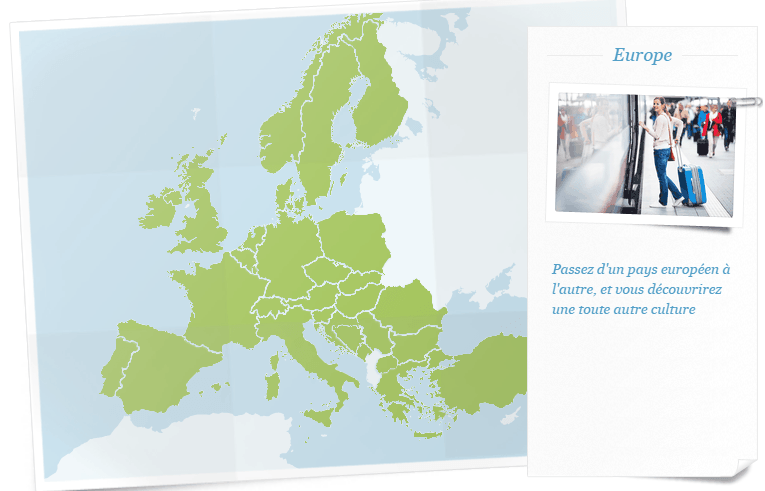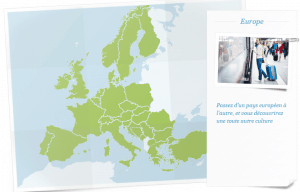 Austria, Belgium, Bosnia and Herzegovina, Bulgaria, Croatia, Czech Republic, Denmark, France, Finland, Germany, Greece, Hungary, Ireland, Italy, Luxembourg, Macedonia, Montenegro, Netherlands, Poland, Portugal, Romania, Serbia, Slovakia, Slovenia, Spain, Sweden, Switzerland, Turkey.
The biggest constraint of Interrail is the choice of route, as you can take absolutely any train that exists in all these countries.
What is the Euroline pass?
The Euroline pass, even if it is unlimited, is much more restricted than the other two competitors. Indeed, this pass does not give you access to the whole Euroline network, but to a limited number of destinations.
In 2016/2017, you can go to 50 cities in 18 countries.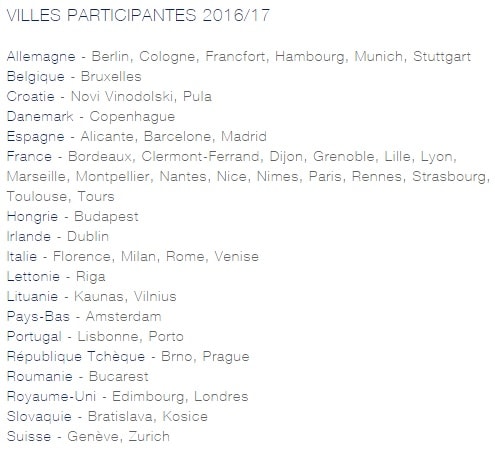 50 cities, 18 countries, that's not bad. Especially since it's the only pass that allows you to go to Lithuania and Latvia. But it's much less than its competitors, especially since internal connections, even if they exist in the Euroline network, are not included in the pass. So if you want to go from Milan to Venice for example, you will have to buy a ticket outside the pass or go outside Italy.
What is Interflix?
The interflixThis is a pass that gives you access to all direct connections on the Flixbus network, and is a real alternative to Interrail, as it proposes 900 destinations across 21 countries 1400 destinations across 26 countries:
Germany,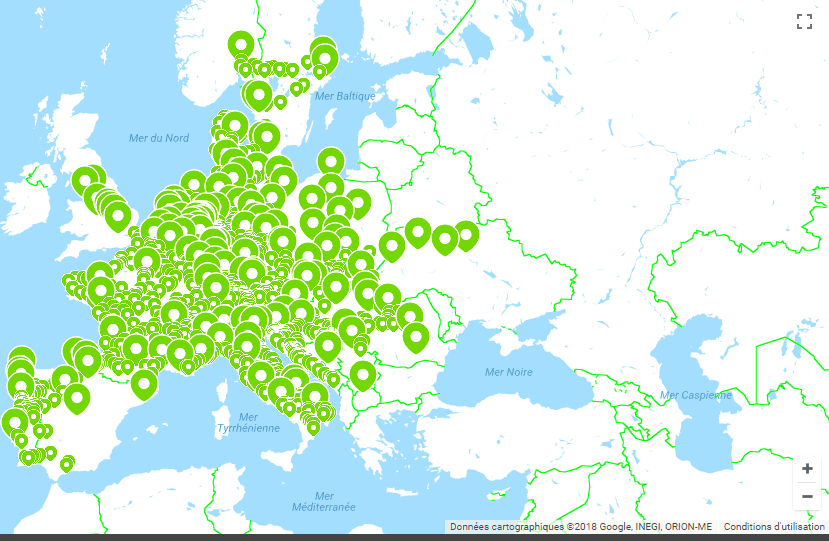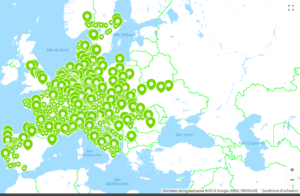 Austria, Belgium, Bosnia and Herzegovina, Croatia, Czech Republic, Denmark, France, Greece, Hungary, Italy, Macedonia, Montenegro, Netherlands, Norway, Poland, Portugal, Romania, Serbia, Slovakia, Slovenia, Spain, Sweden, Switzerland, Ukraine, United Kingdom
With the interflix, if the internal connections exist, you can borrow them. The only limit with this pass is that you cannot go back and forth. It's a pass that was created to travel and discover Europe. I guess they didn't want it to be used as a substitute for a subscription, for example to do Paris/Province.
What are the prices of these different solutions?
The interrail
The price of the Interrail Pass varies, depending on the formula.
There are 2 types of pass:
The Gobal pass, which allows you to visit all the countries included in the package, for a maximum period of 30 days.
The One country pass, which is only valid in the country you have chosen, for a maximum period of 30 days.
Prices vary according to the length of validity of the pass.
For the Global pass, you can choose between :
The Flexi which allows you to take the train 5 days over 15 days, 7 days over 1 month, 10 days over 1 month or 15 days over 1 month. This is the most suitable solution if you do not wish to take the train every day
Continuous, which allows you to take the train for an unlimited period of 15 days, 22 days, or 1 month. Perfect, if you don't have a predefined itinerary and you want to feel completely free.
For the One country pass, you will have the choice between 3, 4, 6 or 8 dayvalidations over 1 month.
Finally, the rates vary according to age: 4: 4-11 years, 25 years or less, 26 years or more, 60 years or more.
You will find the main prices below. For the One Coutry pass, I invite you to go directly to the website.
The euroline pass
The price of theEuroline pass varies according to the duration of validity, 15 or 30 days unlimited and the seasons.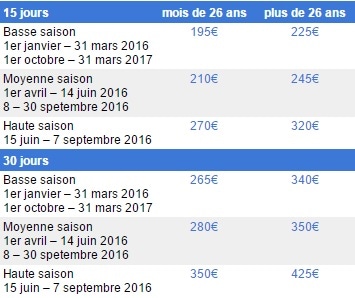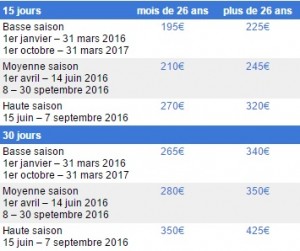 The interflix
The Interflix prices are much simpler to present. There is only one pass:
L'Interflix at 99€ which allows you to make 5 trips on the Flexibus network during a period of 3 months.
You can of course buy several passes, either
99€ for 5 trips
198€ for 10 trips ,
297 for 15 trips.
This is cheaper than interrail unless you want to make 15 journeys in a month, are under 25 and buy the 15-day pass continuously.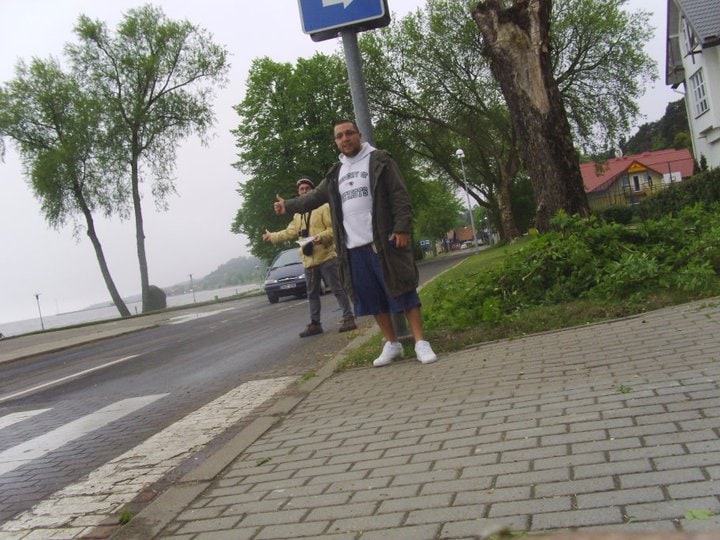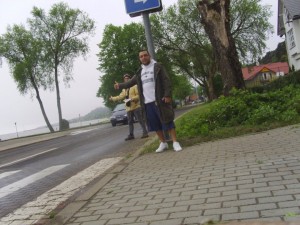 What to choose between Interrail and Interflix?
The Euroline pass is a more restrictive concept. So I'm only going to tell you about the Interrail and Interflix.
The main strengths of these two passes are reflected in their slogans.
Interrail: Explore Europe in total freedom!
30 countries, 1 rail pass, a thousand possibilities. Enjoy unforgettable train journeys and make new friends and memories. Make the most of your trip in Europe. Go with Interrail!
Interflix: Your journey through Europe!
An unbeatable price of €99. Over 900 destinations in 20 countries.
As you can see, they communicate on two different axes.
Interraildoes not sell itself as an economical way to travel but as an unforgettable experience. It is not a means of transport, it is a way of travelling.
The Interflix, on the other hand, boasts of being the cheapest on the market. It's the cheapest way to travel around Europe.
A real adventure?
Interrail is more than a means of transport, it is a way of travelling. The train is the only mode of transport that is first and foremost a real place to live.
With an Interrail ticket you can arrive at a station, board the first train that comes along and go on an adventure. Between your point of departure and your destination you can move from one carriage to another, meet people.
Sit at a table with 4 or 6 people, play cards while having a drink and talking about your journey. Once you are hungry, you and your new friends can go to the bar car and taste the specialities of the national railway company.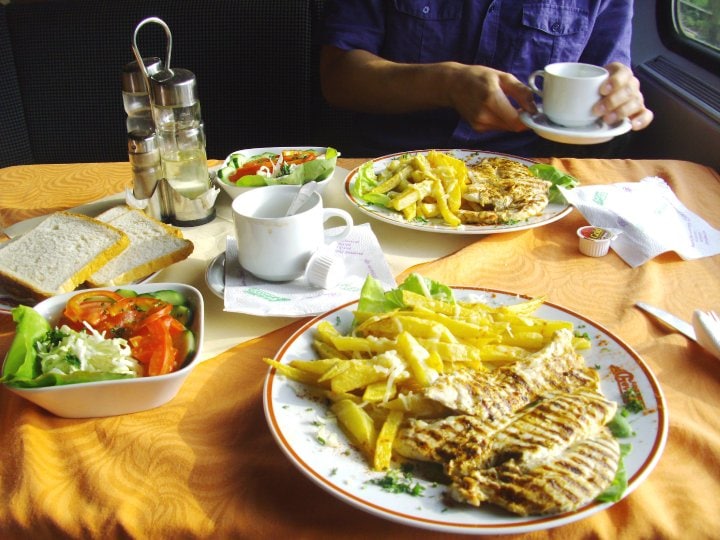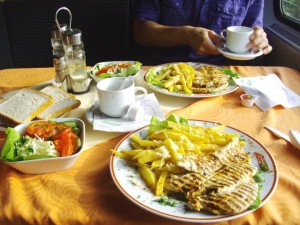 Breakfast in a Romanian train.
Trains rarely have direct routes.
So you have a continuous flow of local passengers getting on and off and so many unexpected encounters.
Finally, it is above all an opportunity to have unique memories. Taking the plane will not allow you to be stopped, 3 hours in the middle of the night, at the border between Hungary and Romania.
Watching the customs officers searching all the wagons for contraband. While you are sitting quietly in the bar car, chatting with your companions of the day.
Travelling by bus will not give you the chance to see an Englishman who hasn't washed for 3 days, ask you to lend him your soap to go and wash in the train toilets (which is already quite funny) and come back 10 minutes later, with the customs officers, in his pants, full of soap, because they want to see his passport and he didn't bring it with him to the toilet.
Finally, it is the only mode of transport, where in countries like Hungary or Romania, you can sit on the steps of the train with the door open and watch the scenery go by for hours while sipping a beer.
So yes, the Interrail is truly an unforgettable experience.
The Interflix,
It's a classic bus trip. You arrive at a bus station, take your seat. Usually you find a nice neighbour or a sleeping neighbour and you leave your seat when you arrive at your destination.
Flixbus offers electrical outlets, wifi (when the operator has a sufficient network), toilets. In short, it is a classic means of transport. It allows you to move comfortably while admiring the landscape, sleeping or chatting with your neighbour.
It is a classic experience, but Flixbus has never claimed otherwise.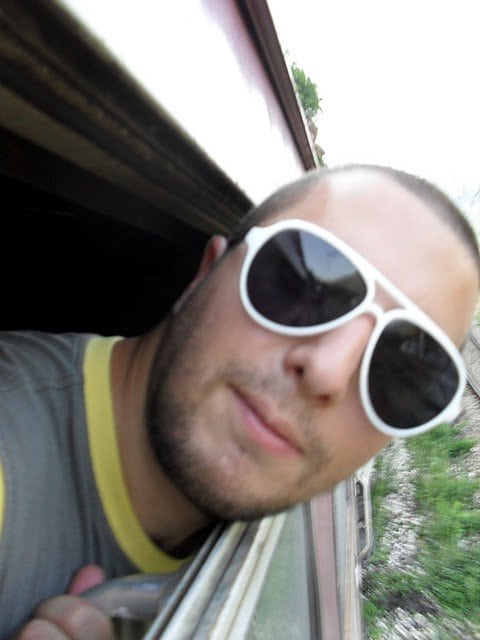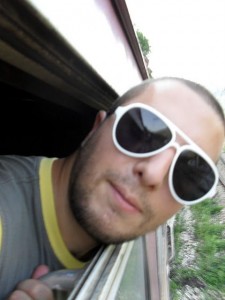 Economically

A good plan?
The interrail, 
As you can see, the pass is not cheap. Moreover, contrary to what many people think, once you have bought it, you will still have to pay for transport.
There are often supplements to pay, especially for high speed trains (30€ for a tgv in France), for international connections or for sleeper trains, even if it is most of the time the equivalent of 5€, it's always that to add to the initial ticket price.
You can see this by downloading the handy Interrail app, which lets you know if you need to pay extra.
Interrail is not the cheapest way to travel, but they have never claimed otherwise.
The Interflix 
offers you 5 trips for 99€, which is less than 20€ per trip. If only to leave and return to France, it's worth it. You won't find any low cost airlines, especially in the summer, that will offer you return trips for less than 40€. And even if you don't need to, Flixbus allows you to take along free of charge:
One piece of hand luggage (max. size 42 x 30 x 18 cm, max. weight 7kg)
2 pieces of luggage (max. size 67 x 50 x 27 cm, total weight max. 30kg)
The pass allows you to take all direct buses without any extra charge. To leave France you don't have to pay an extra 30€ reservation.
So yes, Flixbus is an economical way to travel in Europe.
Below you will find a comparison between the Interrail and the Interflix, based only on the purchase price:
Without taking into account the various supplements, linked to the reservation of the trains, the Interflix remains always more interesting. Except for the 22 day continuous Interrail, but the comparison is biased since 5 passes correspond to 25 journeys and not 22. For the 1 month continuous, Interflix is only interesting for people over 26.
However, unless you really want to, I don't think that changing cities every day is the best way to travel. Interrail 10 or 15 days are for me the most suitable solutions. But if you are not sure, the interflix offers more flexibility.
You don't have to choose between different packages. If you're going for a month, you just take 1 pass and buy others according to your needs.
Good to know:
except for a 5-day pass over 15 days, Interrail is still more interesting than Interflix for an adult travelling with a child under 11.
These two solutions therefore meet different expectations:
Interrail offers you a real adventure through Europe.
Interflix offers you the most economical way to travel across Europe.
In summary, the main advantages and disadvantages of the two solutions are


Do you have any advice?
Download the Interrail and Interflix applications.
As stated on the Interrail website, "The Train Travel Planner App is a tool that allows you to consult rail information wherever you are. It works offline and gives you quick access to train departure and arrival times in Europe.
The app can help you plan your journey in advance, but it can also be useful when you're stuck in a crowded station trying to find a connection."
As stated on the FLixbus website "The FlixBus app provides you with all the important information for your journey and allows you to book your tickets directly on your smartphone!"
Establishes a route:
Both solutions offer a huge choice of destinations. I still remember the day I bought my Interrail. My friend Christian, with whom I went on this adventure, and I wanted to go absolutely everywhere. Unfortunately, this is not possible. So you have to make choices.
I'm not telling you to plan and book everything in advance, but to define the main lines of your trip. So whether you take Interrail or Interflix, you can choose the most suitable solution.
Takes into account travel times:
In Eastern Europe and the Balkans, it is not the distance that counts, but the travel time. The distance between two cities is much less important than the terrain or the state of the roads. Take this into account when planning your route. You can see the travel times for buses on the Flixbus website and for trains on the Bahn website.
Save money on housing:
Trains and buses are places where you can sleep. Most of the Interrail and Interflix connections are possible at night. Make the most of it by taking as much night transport as possible and saving nights in hostels.
Think about your comfort:
Sleeping on the move is good, but sleeping comfortably is better. If you spend 10 or 15 nights in a month on the bus or train, you'll be glad to have an inflatable cushion that will prevent you from getting a stiff neck. Also think about a sleeping ball and even if it's not too stylish, a night mask.
Conclusion
As you will have understood, the two solutions are interesting for different reasons. If you want to live a real unforgettable experience, choose the Interrail. If you prefer to travel across Europe at a lower cost, use Interflix.
Whichever solution you choose, I wish you a good trip. Don't hesitate to tell me about your experience or to ask questions in the comments.
UPDATE: Following the feedback on this article I have written a new complementary article presenting 5 tours in Europe for 99€. It will give you concrete information to prepare your trip.
Bon voyage.

First name