My trip to Togo was my first step into West Africa. This continent attracted me enormously. My readings and my various encounters during my travels all pointed to the same thing, thenumber one must-see of Africa is its population. Not having enough time to visit the whole continent, I decided to start with Togo, often nicknamed "Africa in miniature" for its geographical and human diversity.
As my idea was to meet the locals, it was the perfect opportunity for a new motorbike trip.
Don't hesitate to contact Koffi by Whatsapp at +228 92 55 19 31, if you are looking for a motorbike to rent.
My trip ended earlier than expected due to a ruptured cruciate knee ligament. Because of my early return, I was not able to go to all the places I wanted to. In particular, I had considered returning via Benin. But this experience was very enriching, it allowed me to really discover the Togolese hospitality (at the end of my stay, I stayed 4 days in the north of Togo before being repatriated) and to share incredible laughs with the people where I spent the end of the trip. I was also able to test my repatriation insurance, which allows me to tell you that it is essential to take an insurance when you travel, but I will dedicate another article to this subject.
Before we start, let me show you a meeting like you can have dozens of them in Togo. This is Robert.
Why travel by motorbike?
I have already travelled several times by motorbike in Vietnam and also with my own Tuk Tuk in Sri Lanka. Apart from the great freedom that this mode of transport offers, having the same means of locomotion as the locals makes it possible to meet more people and have more fun than when travelling in a more traditional way.
In West Africa and Togo in particular, motorbikes are the most common means of transport.
Tourism is still very confidential (200 000 tourists per year). I didn't meet any other tourists on a motorbike, and I only met one other tourist. So, when you travel on a motorbike, you are really surprised by the Togolese people, which gives rise to some funny conversations, which make this adventure unique.
Why Togo?
Because my friend Ugo gave me contacts in Lomé. I exchanged with them, they became friends. As they could welcome me on site and rent me a motorbike, it allowed me to start my trip with peace of mind.
At the beginning, the idea was to discover West Africa by motorbike, but I didn't have a predefined destination. It is while preparing my trip that I met Ugo and that I decided for Togo. This preparation also allowed me to meet Thibaut, who spends half of the year in Benin and who made me want to go there.
Do I need a visa?
YesI personally did this before I left. I took a 15-day multi-entry visa for €45. Not having an itinerary, I wanted to be able to go out and come back in the country, if necessary.
You can check the visa rates on the website of the Togo consulate in Paris: here.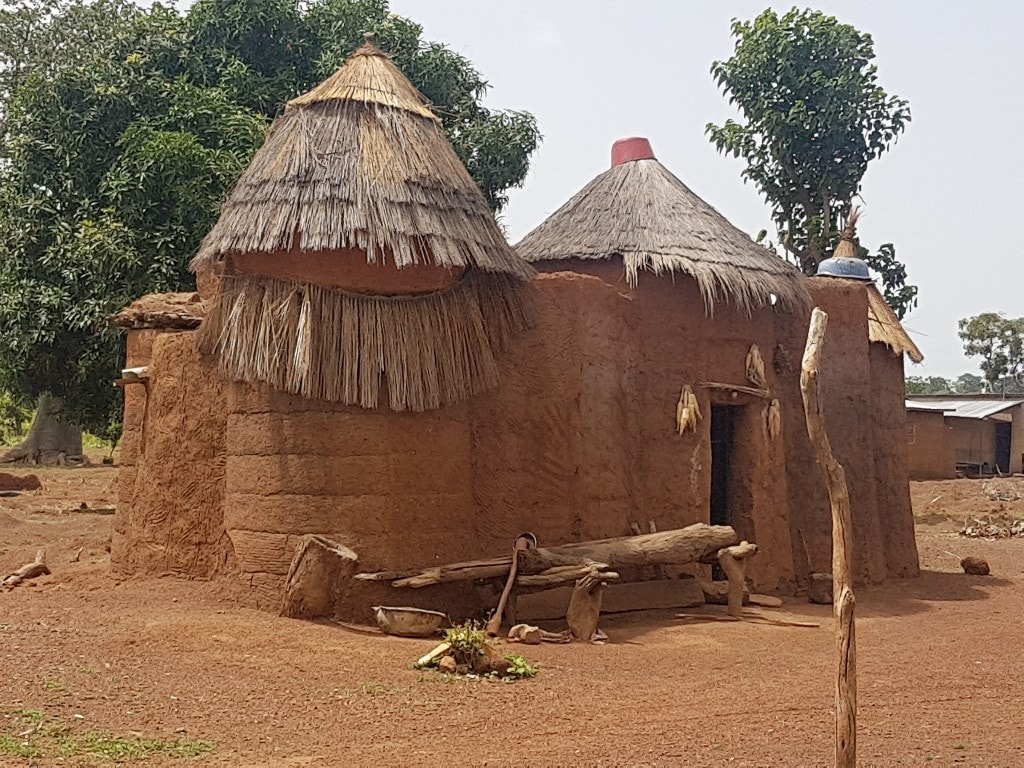 The information at the consulate and on the internet is not very clear about the possibility of obtaining your visa on arrival at the airport.
Is it easy to get my visa there?
In reality it is extremely simple to get a visa there, most of the French passengers on my plane who used to come to Togo, got it very easily there. The procedure is described on the website of Lomé airport.
there the visa costs 10 000 CFA (15 €) for 7 days and it is renewable for one month.
To obtain your visa you must have the following documents:
Your passport, valid for more than 6 months at the end of your stay in Togo, and a page completely free of any entries for the Togolese visa.
3 recent identityphotos.
The visa application form in duplicate, fully completed and signed.
Proof of your return ticket.
Your yellow fever vaccination booklet.
A certificate of insurance, repatriation assistance.
An accommodation certificate or hotel reservation: they want a hotel reservation for the whole duration of your stay. As I didn't have an itinerary, I made a reservation for one night, which I cancelled. I changed the confirmation to a reservation for the whole duration of my stay. They don't check with the hotel, it's purely administrative.
How do I extend my visa?
My return flight was changed by one day, so I was able to test the visa extension (in the end it was useless, as I was repatriated earlier). It's easy, quick and cheap. I had my visa extended for one month, following the procedure described on this site.
You have to go to the DIRECTION GENERALE DE LA DOCUMENTATION NATIONALE in Lomé. You can find it on Maps.me
To extend your visa by 1 month, you must:
pay 10,500 CFA (€16)
fill in an information sheet with 2 photos
deposit your passport.
The procedure takes 24 hours.
You can therefore easily obtain a 1 month and 1 week visa for 31 € instead of the 55 € charged by the Togo consulate in Paris.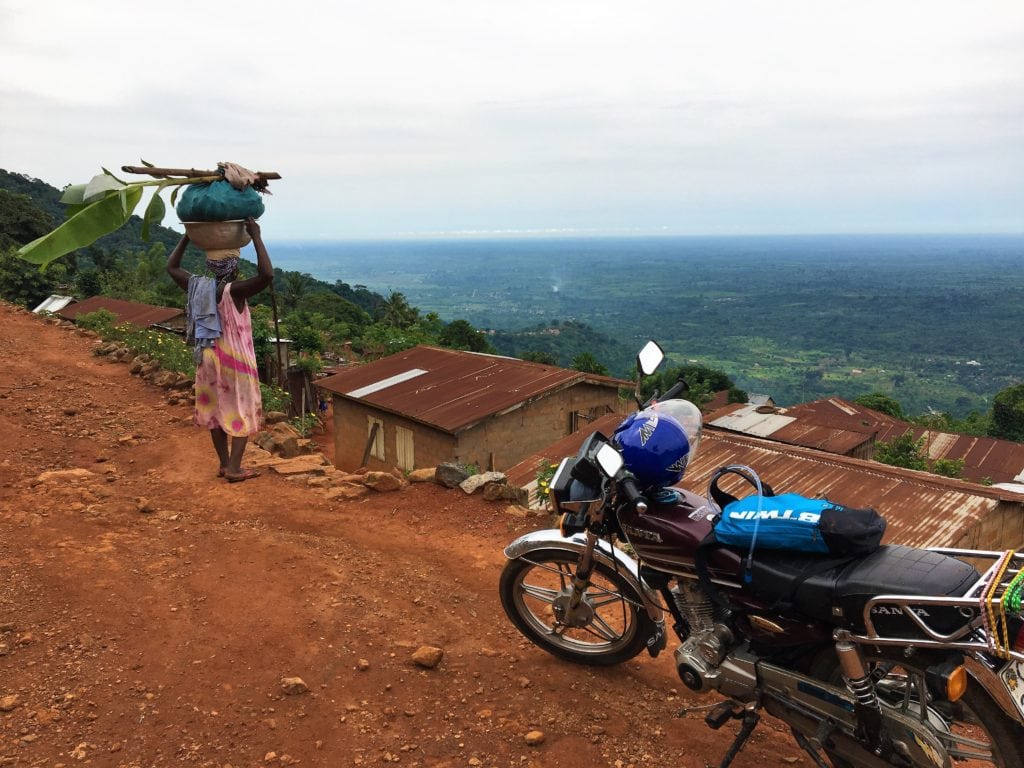 How much does the airfare cost?
Togo is not an expensive destination, you can find flights with a short stopover (less than 3 hours) for 350 €.
For my trip in April 2017, I paid €360 with TAP, 1 hour 40 minute stopover in Lisbon.
It's a low cost airline, there are no screens, the seats on the Lisbon-Lomé flight were not reclining. But I'm 5'6" and the staff are friendly, I didn't have a bad flight. They serve a meal tray, well a sandwich, which is edible.
If you are taller than me or want more comfort, a round trip with air France is worth €500.
For more information on the subject, I advise you to read my article on how to find a cheap plane ticket, in less than 40 minutes.
What flight?
There is no need to take a multi-destination flight if you are staying in Togo. The journey from Dapaong to Lomé takes 10 hours by bus and costs 8,000 CFA (€12). You can also take your motorbike back down by bus for the same price.
If you go for a longer period of time, you can go back down through Benin or Ghana, it's possible, but I haven't done it, so I can't tell you about it.
What is the currency?
The currency is the CFA Franc.
1 € = 655.957 CFA.
The easiest way to change money is to go with cash. You can easily change your money at banks or at money changers on the street. They prefer €100 notes.
I left with €100 notes. In the bank they change them to 655.957. On the street you can get a rate of 660.
Finally I ran out of cash, so I sent money via Monneygram. It's like western union but much cheaper. They gave me a rate of 655.957 and a €1 fee for a €300 transfer.
There is no need to have a withdrawal card, ATMs are few and far between and the fees are high. That's why I used Monneygram.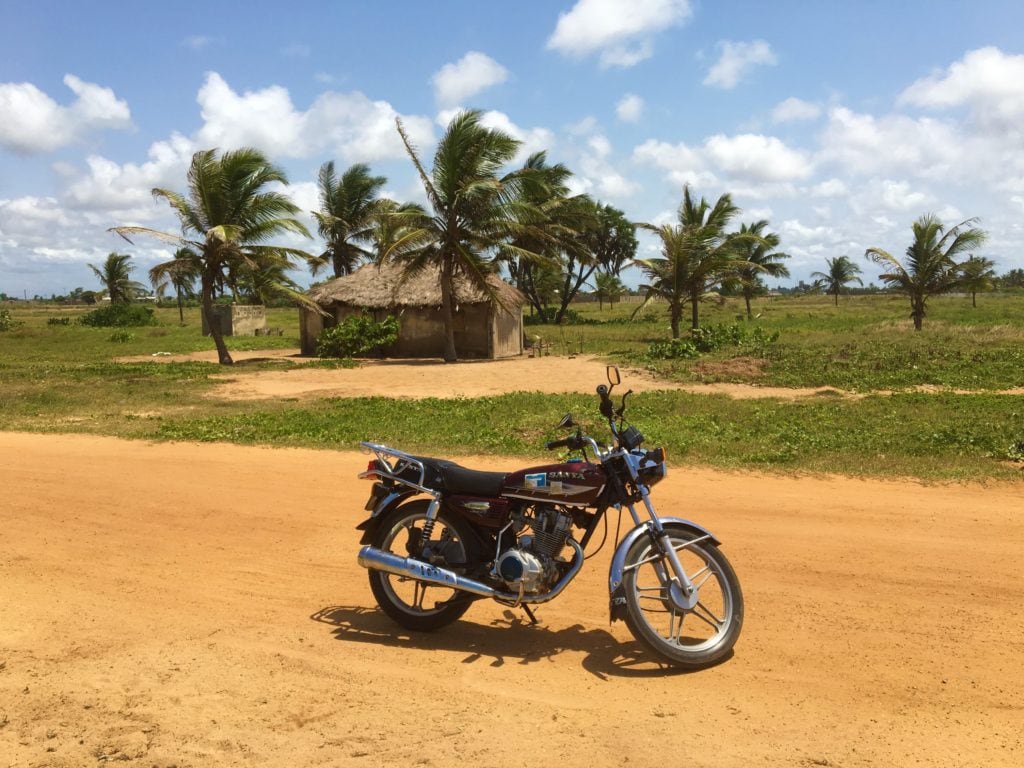 What language is spoken?
Frenchis spoken by a large majority of the population. It is the official language. You can get by anywhere in French.
Otherwise, in Togo, there are more than 50 different dialects corresponding to each of the ethnic groups that make up the country.
Do I need to buy a sim card?
Yes, the network is very good, it will allow you to use googlemaps and maps.me more easily and you will be able to keep in touch with your relatives.
You can buy a Togocel chip for 500 CFA when you arrive at the airport. Then you can recharge it in all the partner shops (everywhere in the country in fact).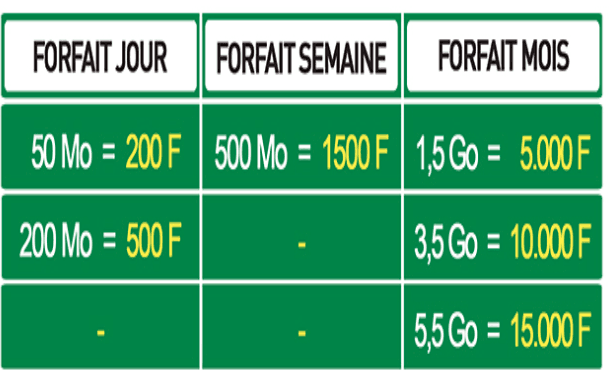 You have the choice between taking 3G which I did, taking communication or a combination.
If you only use 3G you can keep your whatsapp number and communicate that way. Otherwise, a minute of communication costs 100 CFA to France and the same for local calls. (This is very expensive for the country).
From France to Togo: the code is + 228 .
From Togo to France: the code is + 33.
What is the police like?
The police are very present, armed with big machine guns, but very honest. I passed several checkpoints each day, I had no problems.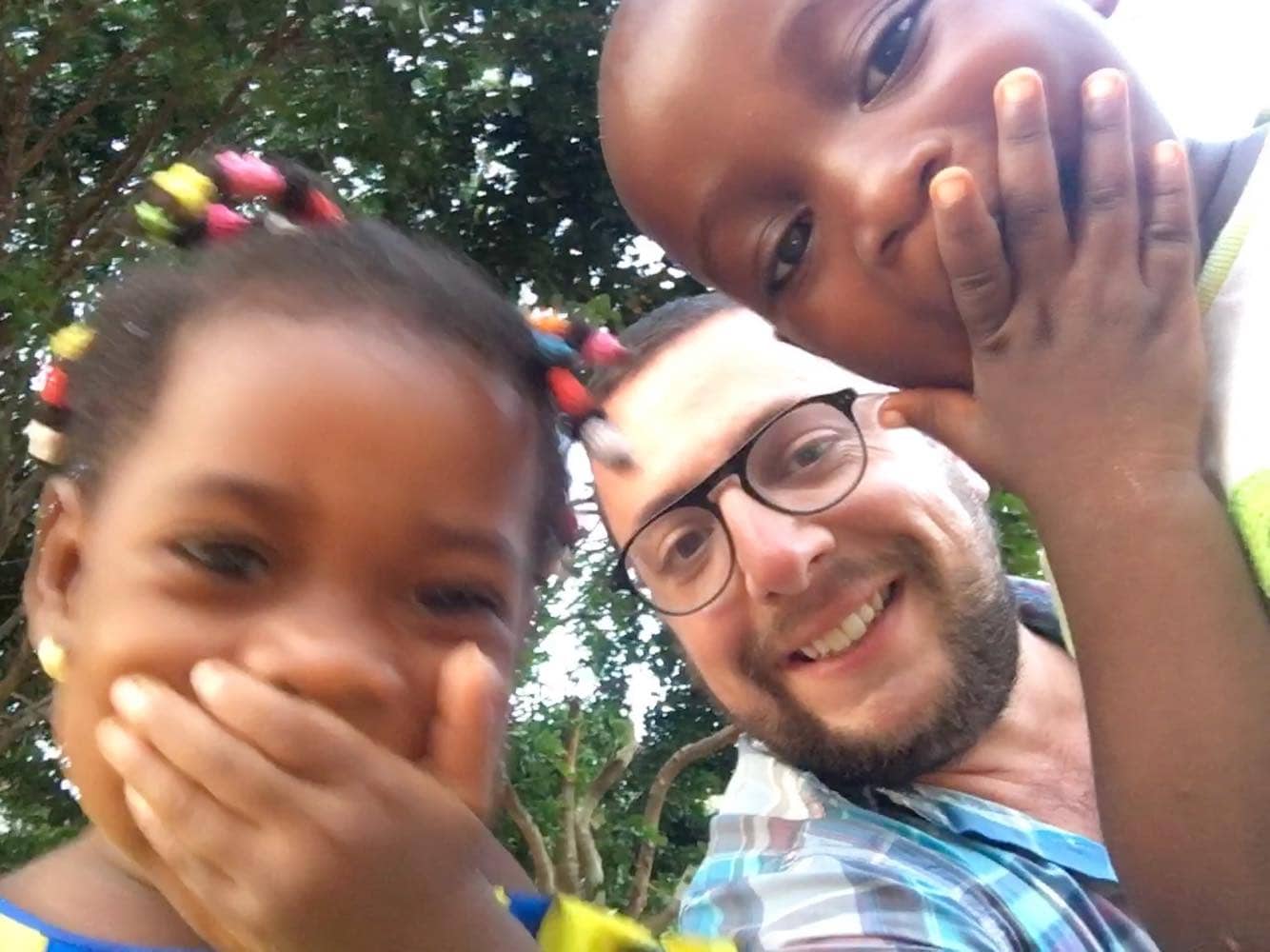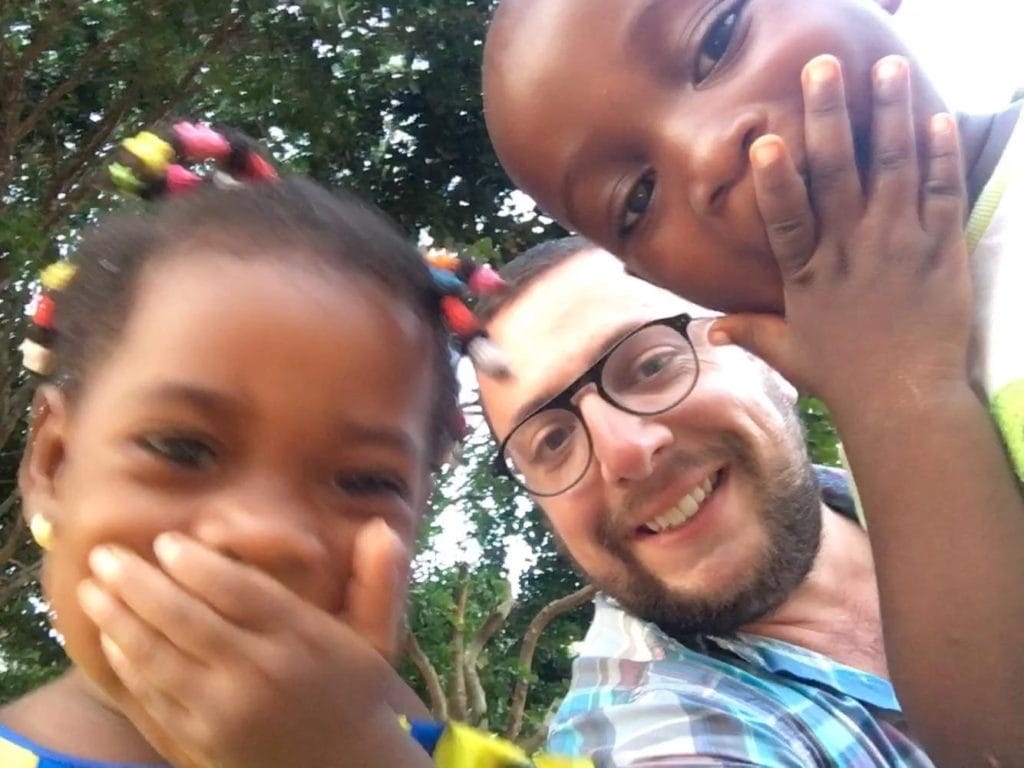 The country is actively fighting corruption, I didn't live there for months, but during my stay, I was never a victim.
Should I buy or rent my motorbike?
Rent it, buying a new bike costs 600 €, a second hand one about 300 €. It's a budget, plus you have to do the paperwork to get a car registration document, and reselling it quickly is complicated by the fact that the country is not touristy.
Where to rent my motorbike in Togo?
Talk to my friends Koffi and Eric. They are my Togolesefriends who live in Lomé. They are the ones who welcomed me at the airport, who gave me accommodation and rented my motorbike.
Koffi and Eric can rent you a motorbike at any time.
They also have humanitarian activities in different areas. They are in a better position than I am to tell you about this. But by renting them the motorbike, you contribute to the financing of their associative activities.
Since my return, several readers of the blog have rented Koffi's bike, here are their testimonies:

​
After spending 2 weeks at the beginning of October riding my motorbike, Koffi's motorbike, through Togo. Me and my buddy were baptized Togolese, ate with locals, at locals' houses and even had the chance to attend a funeral ceremony with African dances and songs.
We travelled through this beautiful country through fields and green mountains and had the chance to see many animals on a safari.
I recommend this country to everyone!
How much does it cost to hire a motorbike?
At the moment, they have Sanya 125 cc, with 6 speeds. The price depends on the duration, but the basic rate is €16 per day.
Do not hesitate to contact Koffi by Whatsapp at +228 92 55 19 31
Where to rent my motorbike in Benin?
I spent an afternoon in Benin, without really wanting to, crossing the border by a track. But it was mainly while preparing my trip that I met Thibaut, who is a guide in the country and who has a motorbike for rent in the north of the country.
Thibaut can also organise safaris and excursions throughout Benin.
I was in regular contact with him during my stay and since my return I have sent him a few readers of the blog. He is a very interesting and reliable person. You can contact him via his website this form:
What documentation is required?
You must be in possession of your international permit (free at the prefecture and valid for 3 years).
Koffi's motorbike is in order, it has a number plate and a grey card, which allows you to cross borders if necessary.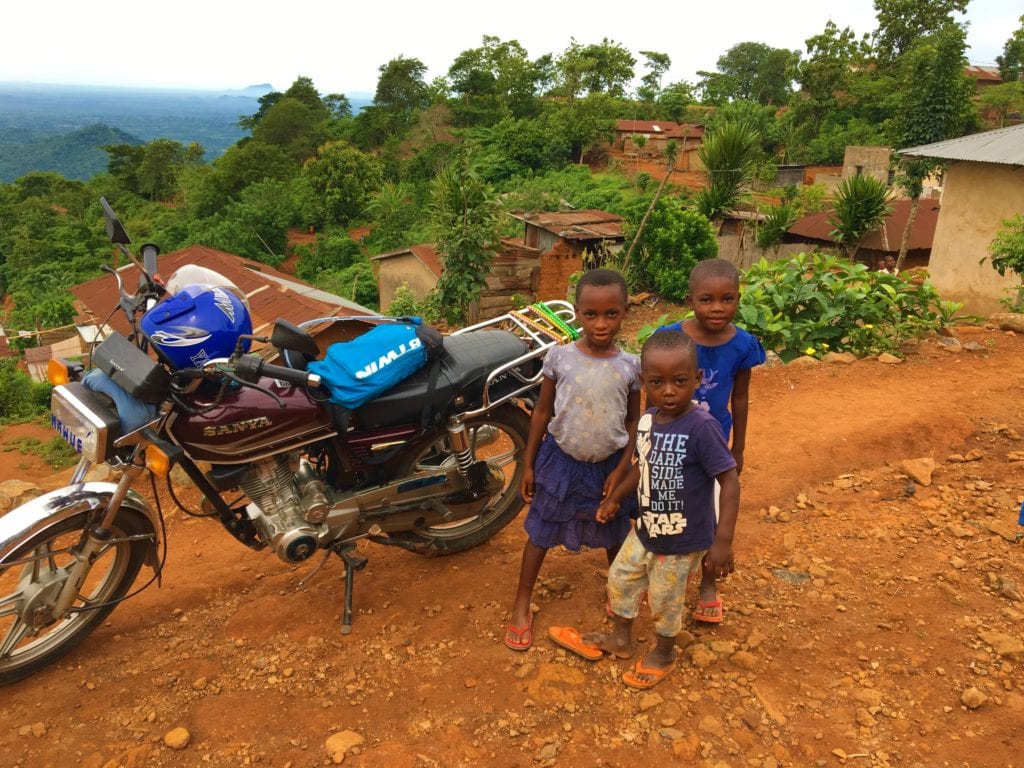 Is driving in Togo dangerous?
No, it all depends on your comparisons and experiences. But I found the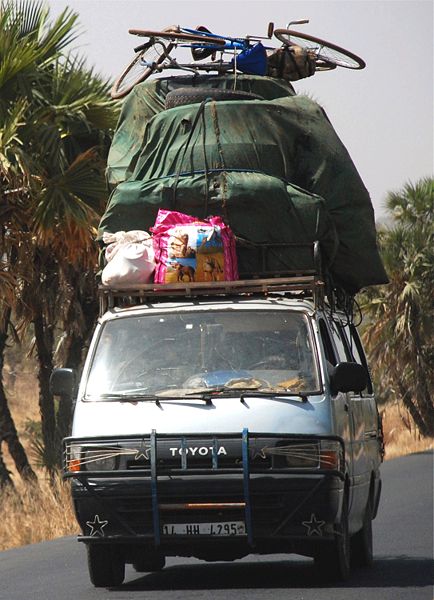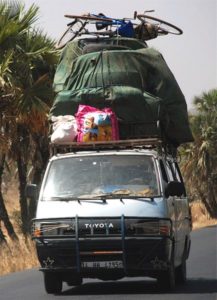 Togolese roads safe. Driving is risky, but so is everything else.
Togolese people are calm and law-abiding. Compared to Vietnam, for example, the roads are much calmer. People cross the road carefully, no one drives the wrong way, buses do not force their way through and there are very few animals on the main roads.
There are often bush taxis in the verges, but they are victims of overloading.
By the way, if you travel by public transport, take the post office buses. They are big buses like in Europe. The fares are the same as the bush taxis but it is much safer.
Which route to take?
During my stay my itinerary was as follows.
I had to stop in Mango because I ruptured my cruciate ligaments, but my idea was to go up to Dapaong and then come back down through Benin.
You can very easily, if you are short of time, put your bike in a bus and go back down to Lomé. From Mango to Lomé, I got 7,000 CFA, the bike arrived in perfect condition.
Be careful: as I told you above, I spent an afternoon in Benin via the tracks. In Togo it is easy to cross the borders by avoiding the customs posts. In Tamberma country, for example, the inhabitants do it daily. I did it, but in retrospect I would advise against it. It's illegal and the idea when you travel is to respect the law. Finally, if you have a problem, like I had with my knee, and you end up in hospital in a country where you don't have a visa, you won't be covered by your insurance.
How to find your way?
Togo has the advantage of being a French-speaking country, so you can easily ask people.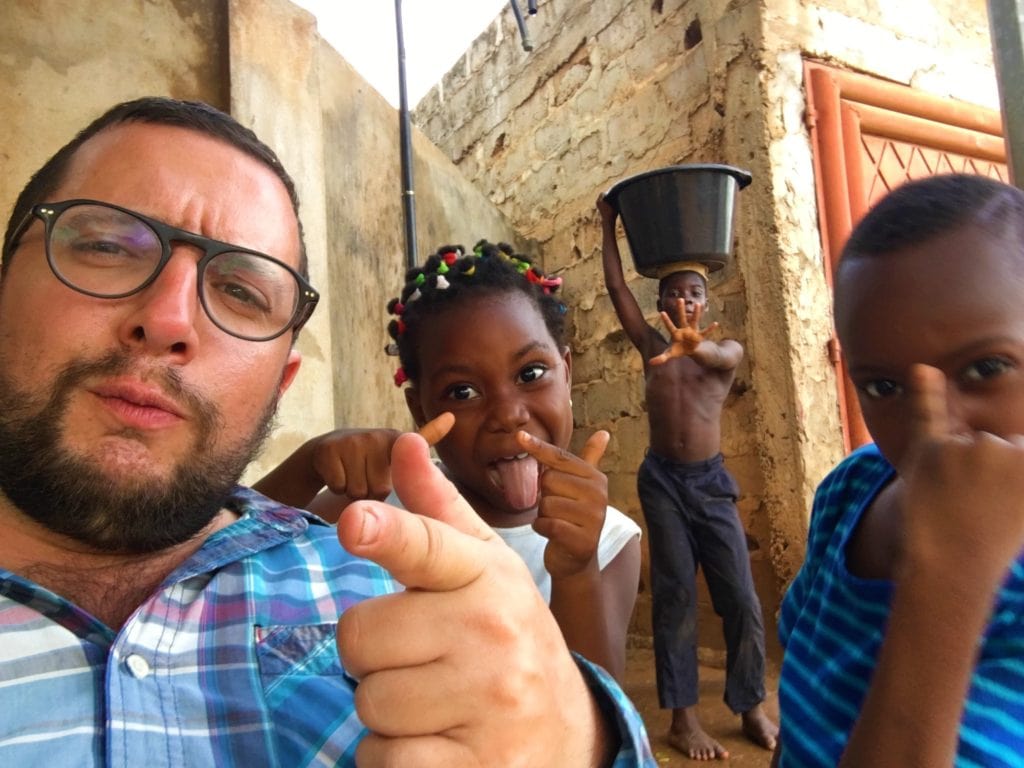 If you travel with your smartphone, use maps.me it is the most popular GPS app complete to travel in the country.
How many kilometres per day can I drive?
It's up to you to decide, depending on your experience and fatigue, but you should never drive out of obligation.
The main road through the country is very smooth. The most kilometres I did in one day was Kpalimé-Sokodé, 282 km in 6 hours. The Togolese think it's crazy but I did it without forcing myself. My friend Thibaut has already crossed the country (650 km) in one day but with a big bike.
On the other hand it is essential to start very early, I started riding around 6am. In the afternoon I couldn't stand the heat even while riding.
Initially I wanted to ride on the tracks, but my lack of experience on sand and especially the heat led me to take the asphalt road for the long distances.
Can you drive at night?
No, it is poorly lit and therefore quite dangerous. It gets dark around 6pm, so make sure you get to your accommodation before then.
Where can I stay? Do you have any hotels to recommend?
In Lomé: my friend Eric will be happy to welcome you and to accommodate you. If you need anything, don't hesitate to contact me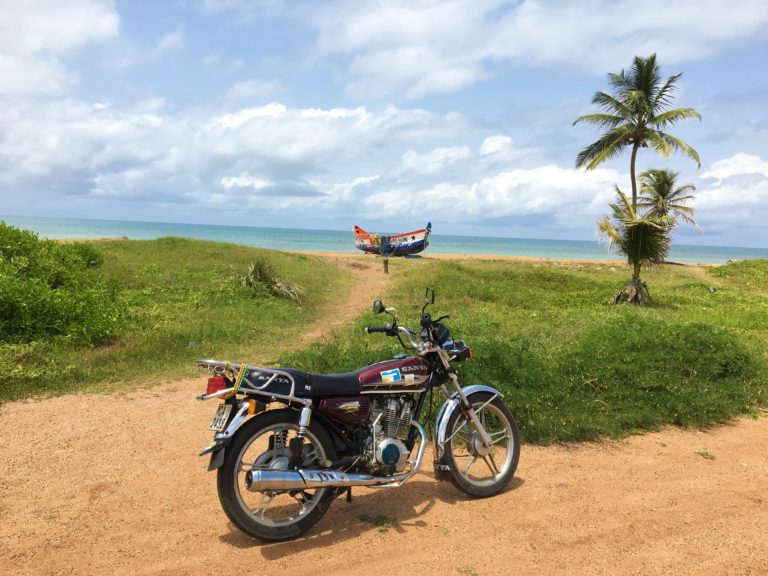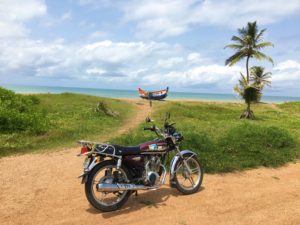 ask.
In the rest you will find hotels in all cities, but there are no youth hostels. Overall, the hotels are quite old but the comfort is acceptable.
The only reference for finding acceptable hotels is the Petit Futé. This is the first time I have referred to a guidebook to find my accommodation.
In Kpalimé: Auberge Aurore, a small hostel at 6,000 CFA per night with a fan, cold water shower and a closed courtyard for parking the motorbike.
In Sokodé: La bonne auberge, a small hostel at 8,000 CFA with an air-conditioned room, cold water shower and a guarded courtyard to park the motorbike. The restaurant has a very good chef.
In Warengo in Tamberna country: Auberge Tiyita, a hostel for 3,000 CFA in the middle of Tamberna country. Robert, the manager, can be your guide in the region. He also cooks breakfast for 1 000 CFA and other meals for 1 500 CFA.
In Mango: Auberge Matoush, a hostel at 8,000 CFA with air conditioning, but it became my Togolese family. It was there that I ruptured the cruciate ligaments in my knee and so I spent 3 days, while waiting for my return to France, sharing the life of the hostel staff with whom I had a good laugh. This episode of my trip, which could have become very boring, became a great experience thanks to them. You don't have to get hurt for them to treat you well, but if you go there, give them my best.
Is it possible to camp?
I had originally brought a tent with the idea of sleeping in the villages. In itself it's possible and quite easy, you just have to ask for hospitality to the village chief.
I didn't do it because I realised that I needed a minimum of comfort. The heat was high and it was the rainy season. I wasn't ready to sleep in my tent in the rain at 35 degrees. A ventilated room is not crazy, but it offers the necessary rest after a day on the bike.
Where to feed myself?
Food in Togo is cheap, especially in the street, you can easily eat for 1 € or 2 €.
You can even find sandwiches for 50 CFA or 100 CFA. However, they are not very copious.
In a small restaurant, you can get a hearty meal and a drink for 1,000 CFA.
Is water readily available?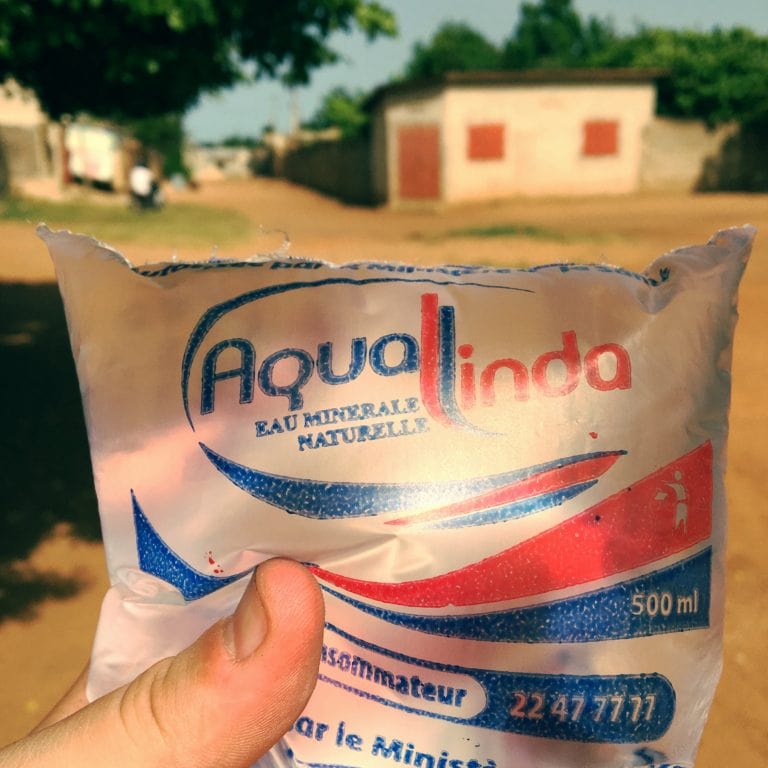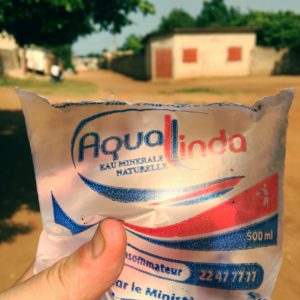 Yes, the easiest and cheapest way is to buy sachets of purified water in plastic bags. It costs 25 CFA (3 cents). You can buy them individually or in packs of 30. When I arrived in Lomé I drank 7 litres of water a day.
It's much cheaper than the €1 bottles of water.
How to stay healthy?
The yellow fever vaccine is mandatory.
Malaria is very common. Almost all the Togolese I met were victims. I took Malarone throughout my stay. In the Paris region, the Zemiro pharmacy sells a packet of Malarone for €6.5 (prices are free, depending on the pharmacy, the packet can reach €45). I think that given the price and the risk involved, it is important to take some. I always wore trousers, a long-sleeved shirt and mosquito repellent at night to limit bites. However, I did not have a mosquito net.
Finally, if you go to the villages or if you plan to drink water from the boreholes, you have to purify it with a micropur tablet. I have always purified my tap water, which has kept me from getting sick.
The other risk is rabies, but as in any country, avoid petting stray animals.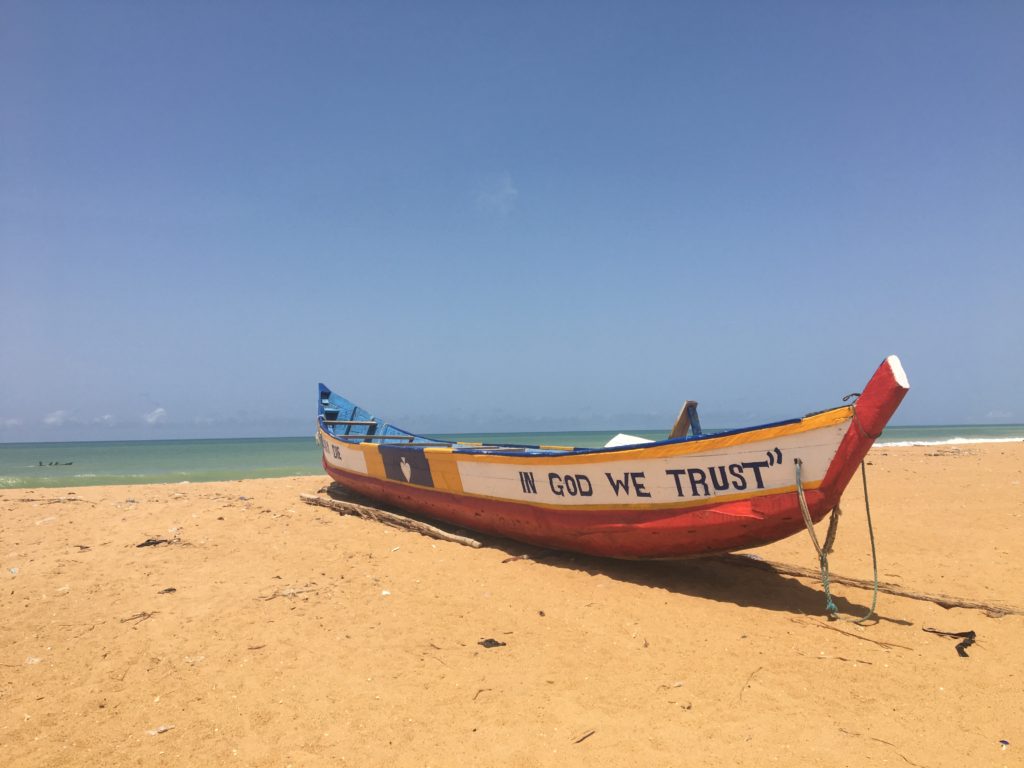 Can you travel on a backpacker budget?
During my 3 weeks of travel, I spent 876 € including flights.

| Post | Budget |
| --- | --- |
| Airline ticket | 360 € |
| Motorbike rental | 100 € |
| Meals | 102 € |
| Hotel | 150 € |
| Outputs | 50 € |
| Petrol | 32 € |
| Visas | 61 € |
| Transport | 21 € |
| Total | 876 € |
I didn't always go for the cheapest. You can spend less on food, hotels and getting your visa done there is cheaper.
What was in your bag?
As with any trip, my bag did not exceed 8kg.
Each time I manage to keep my backpack in the cabin. This forces me to make sure that it does not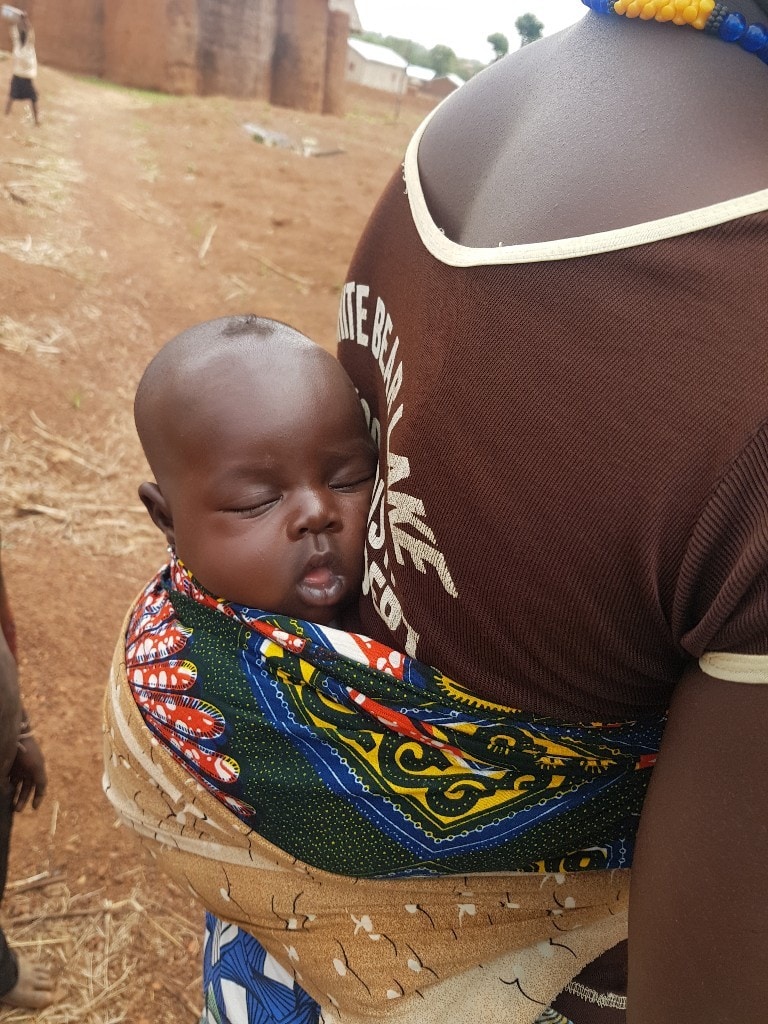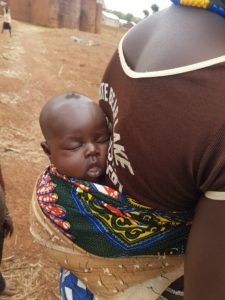 is not too heavy. It saves me having to wait for it when I get to the airport and, most importantly, it saves the company from losing it during the stopover.
I don't take clothes for more than 5 days, I think it's the ideal compromise to enjoy your trip while stopping and taking time for yourself.
In Togo, I always wore the same clothes on my motorbike. I took a lot of underwear with me, because I didn't want to do too much washing on a continent with a lack of water. So I used water that I recycled for the toilets for example to wash my clothes.
Here are the contents of my bag.
Decathlon Forclaz 60 bag :
backpack with a water bag (for the motorbike)
light trousers
jogging trousers
swimming trunks
10 pants
8 pairs of socks
3 decathlon shirts
t shirts
padlock
headlamp
hoodie
waterproof bag
Toothbrush
toothpaste
adapt USB current
Sun hat
pair of sunglasses
a spare pair of spectacles
microfiber towel
tent and an ultra light mattress
box of micropur
What are the people like?
Encounters with locals and other travellers can have a significant impact on the quality of life.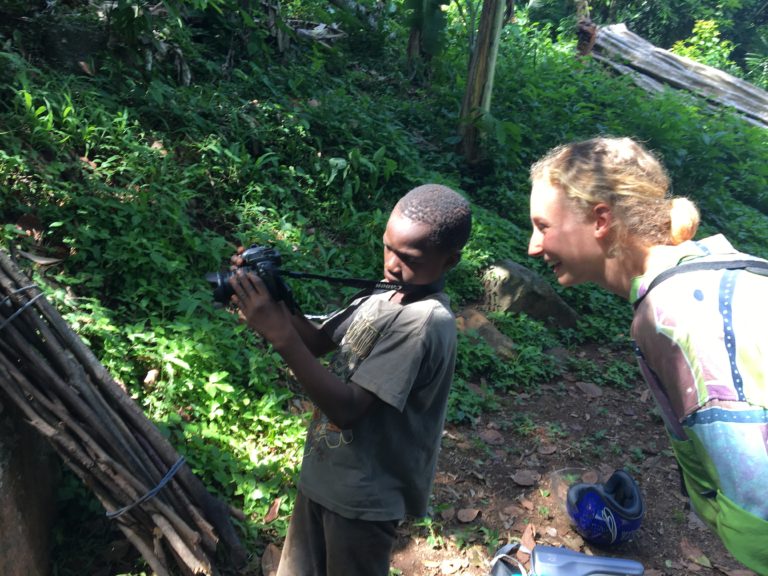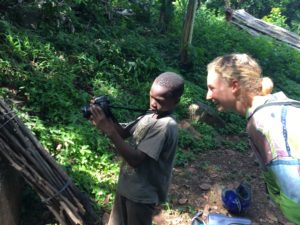 influence on your vision of a country.
The locals:
The Togolese are welcoming, funny, friendly and very honest. As they speak French, you can have real exchanges and great laughs. I never felt unsafe in Togo.
The only thing that can be unsettling is their view of white people (everyone will call you white). Most conversations with locals make you feel as if they are devaluing themselves and seeing you as a superior being from whom they seek advice. This is both amusing and embarrassing.
Other travellers : 

I think that to travel in Togo, you have to be well prepared or an experienced traveller. I often travel alone and I used to say that when you travel alone, you never stay alone except by choice. In Togo, it's different. 
In most countries, when you want to share with other travellers, you go to a youth hostel, a tourist bar, in Togo this does not exist. There is not even a souvenir shop.
Most of the tourists are humanitarian volunteers who are in isolated villages. North of Kpalimé, I didn't meet a single white person.
So I advise you not to go alone, if you like to share your travels with other backpackers. If you go solo, be prepared to stay solo.
Togo and especially the Togolese people have allowed me to live one of the most beautiful human adventures of all travels.
Don't hesitate, if you have other questions to leave them in comments.
If you think of other tips, leave them in the comments and add them to the article.