My buddy Loïc and I love to travel by motorbike. One afternoon, I send him a "Pakistan by motorbike, are you hot? The project is launched. 
Thanks to the blog, I meet Bernie, who travelled to Pakistan on her motorbike, all alone. On Facebook, I exchange with Vincent, who is on his third trip in the country. They are experienced travellers and their stories convince us.
For our loved ones, it's more like "Pakistan... why? aren't you afraid something will happen to you? "I hope that a lot of things will happen to us...". That's what happened. Pakistan is an incredible playground for adventure-seeking travellers.
Unfortunately, many people do not have a good image of Pakistan, so there are only about 100 French tourists per year. That's why it's very difficultfor youto find information to prepare your trip.
Your research has led you to the right page. With this article, we are going to give you as much information as possible, so that you can prepare your trip to this country.
Wondering where to find an invitation letter, what is a NOC, how to get around, where to stay, and if you can get by on a backpacker budget?
What books should you read to prepare for your trip? Where can you rent a motorbike cheaply?
All the answers and essential contacts are in this article.
What do I need to know before going to Pakistan?
Do I need a visa to travel to Pakistan?
Yes, it is mandatory.
Apply for your visa online, on the official website: https://visa.nadra.gov.pk/.
You will pay 35 for one month If you are French, the price depends on your nationality and the duration of the visa.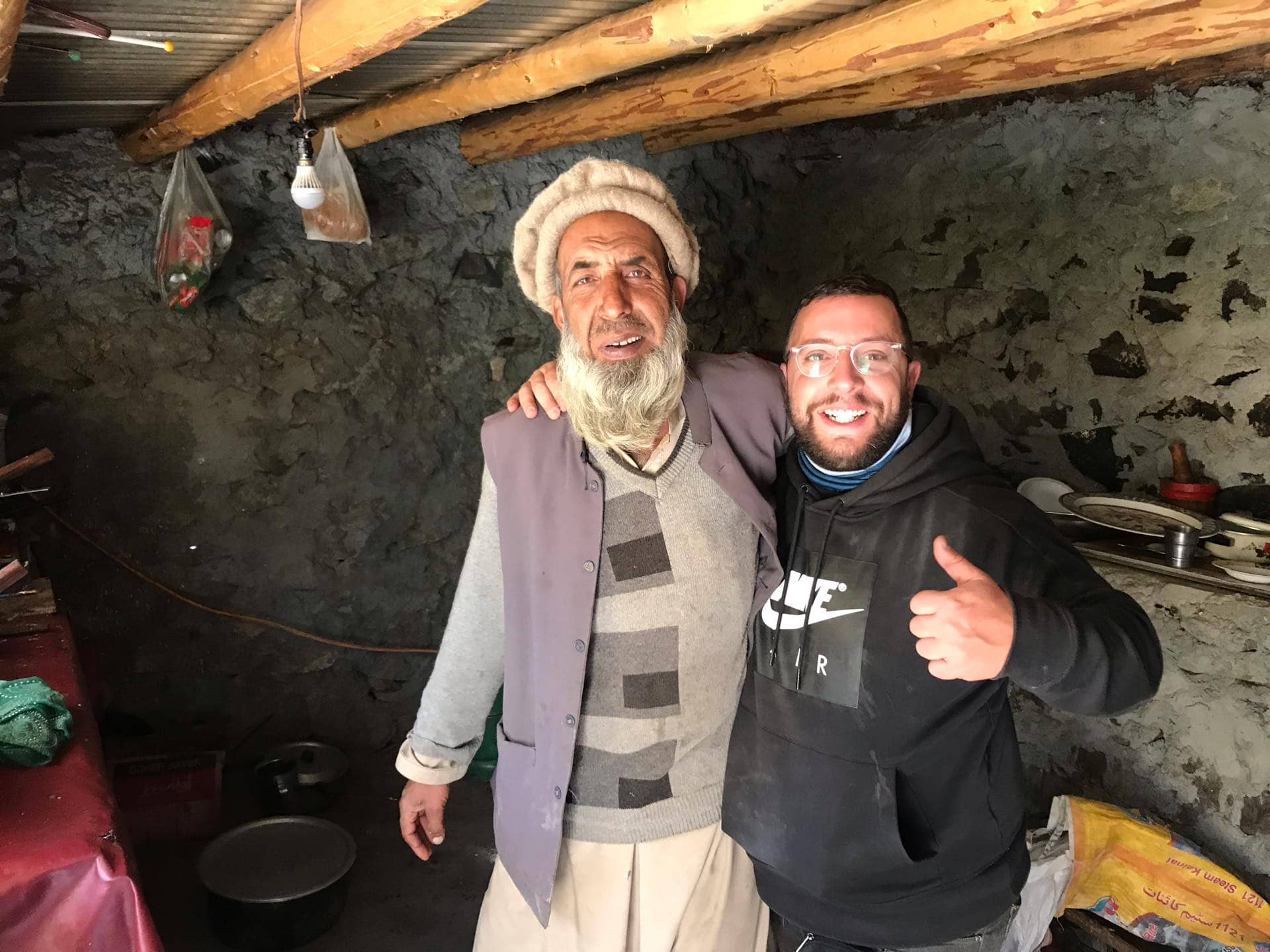 Once I had completed my application, I received my validation within 24 hours. Some travellers' testimonies speak of ten days. Avoid doing it at the last minute.
When you arrive at the airport, go to the E visa line and the agent will give you your visa immediately.
When I arrivedI was the only one in the foreign passport queue. If you go to Pakistan before it becomes more touristy, you should be in the same situation and you won't have to wait long for your turn 🙂 .
To get your visa online, you need the following information:
Your identity.
The identity of your father.
Your mother's identity.
Your blood type (they don't check).
Your employer's details (they don't check).
The list and dates of the countries you have visited in the last 3 years (they don't check, just put the ones on your passport).
A passport photo in the requested format (you can take a selfie with your phone, what counts is the requested format).
A scan of your passport.
A letter of invitation.
Good to know: make plenty of photocopies of your visa and passport. You often have to leave them at police checks. On the trip to Islamabab/Gilgit, we were asked for 10 of each.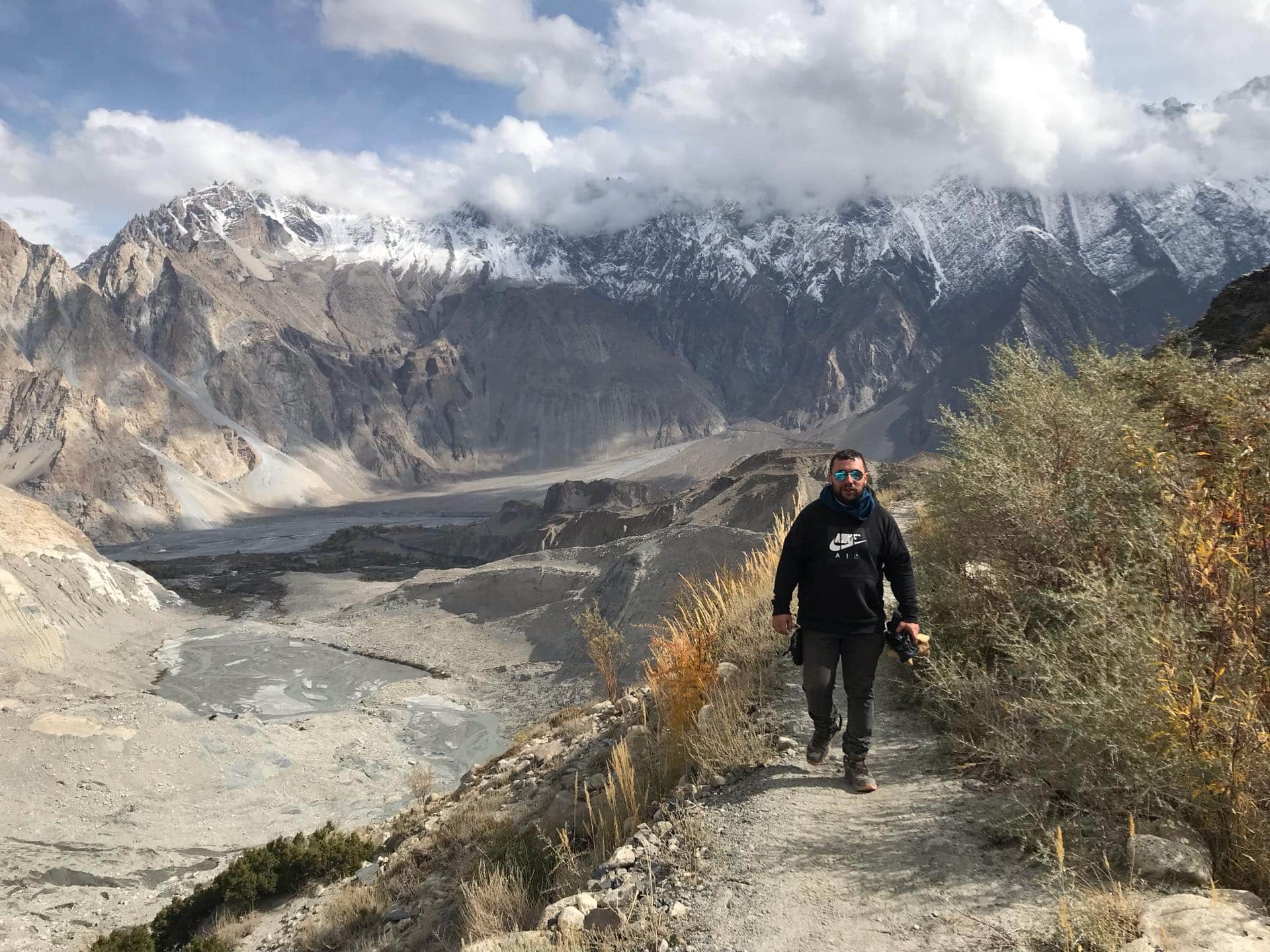 Can I extend my visa in Pakistan?
Yes, you can get it extended for free, for 2 weeks. It is easy to do in Islamabad, Gilgit, Skardu and Lahore. It is also possible and even easier to do online.
By paying you can have it extended up to 6 months. 
If your visa has expired, by less than 2 weeks, when you leave the country, you will not be fined.
To do the right thing, leave the country before your visa expires.
How to get a free invitation letter for Pakistan?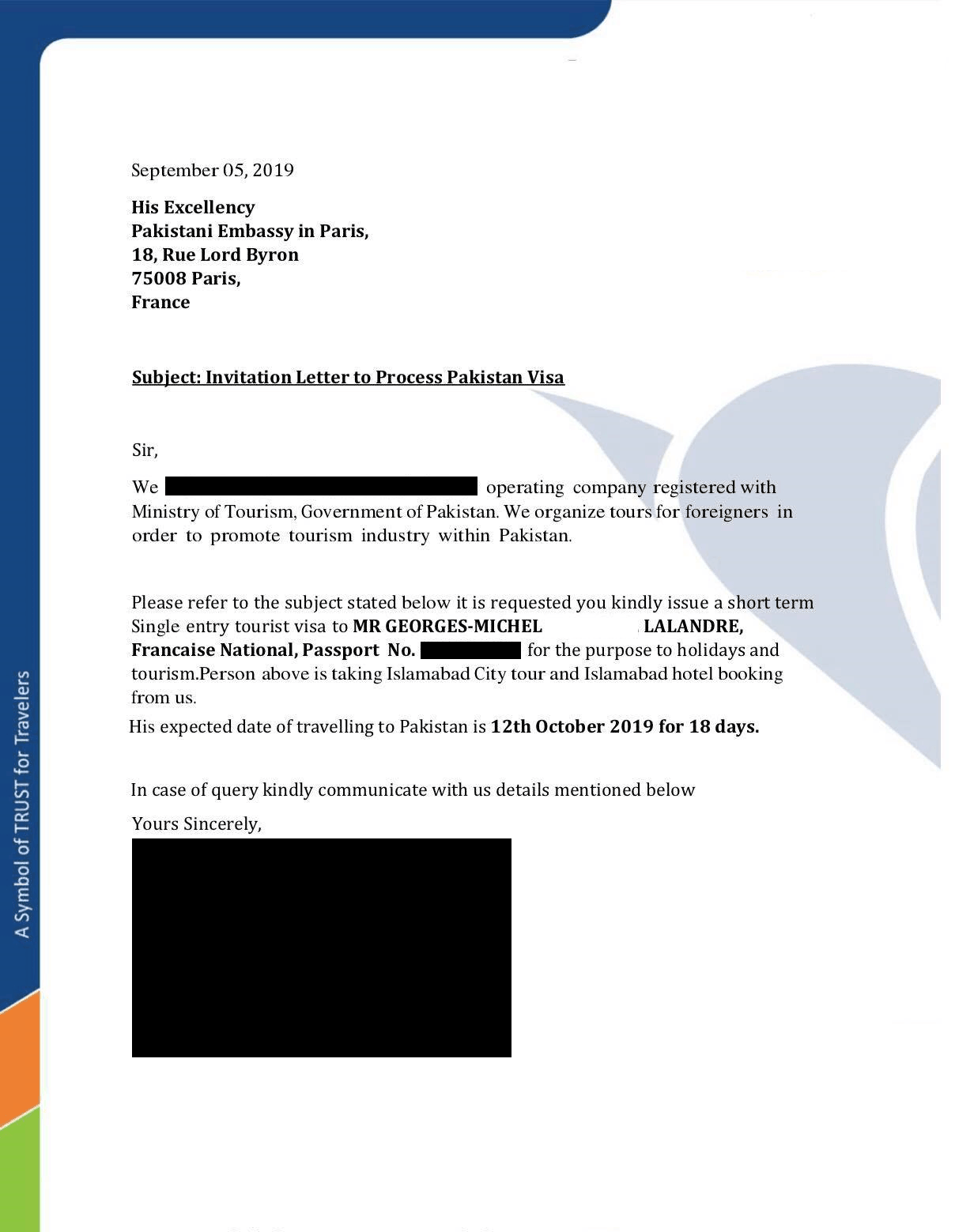 This is not possible. To obtain a letter of invitation to Pakistan, you have to contact a tourism agency in Pakistan.
Normally, tourism in Pakistan is only possible within the framework of an organized tour.
You have to arrange with a local tourism actor, so that he makes you a letter stating that you have booked a tour with him.
This is why this letter is not free, the person who makes it, engages his responsibility on your actions during your trip in his country. All the websites and contacts you will find on the internet offer it for 75$.
My friends Wazif and Rashid who want to promote tourism in their country offer it for 60$ and you can pay it directly by paypal.
If you want to get your letter, you can contact them directly via this mail :
voyageraupakistan@gmail.com
You just have to indicate the name, the nationality and the date of entry in the territory for each traveller. They will reply quickly and you can finalise your application.
Do I need a NOC?
Yes, if you are going to the areas where it is mandatory (logical), the NOC, No Objection Certificate is needed to travel in certain areas that the army controls. You need it if you want to go to Kashmir, the Afghan border area and Baluchistan.
It takes several weeks to get the NOC, so plan ahead.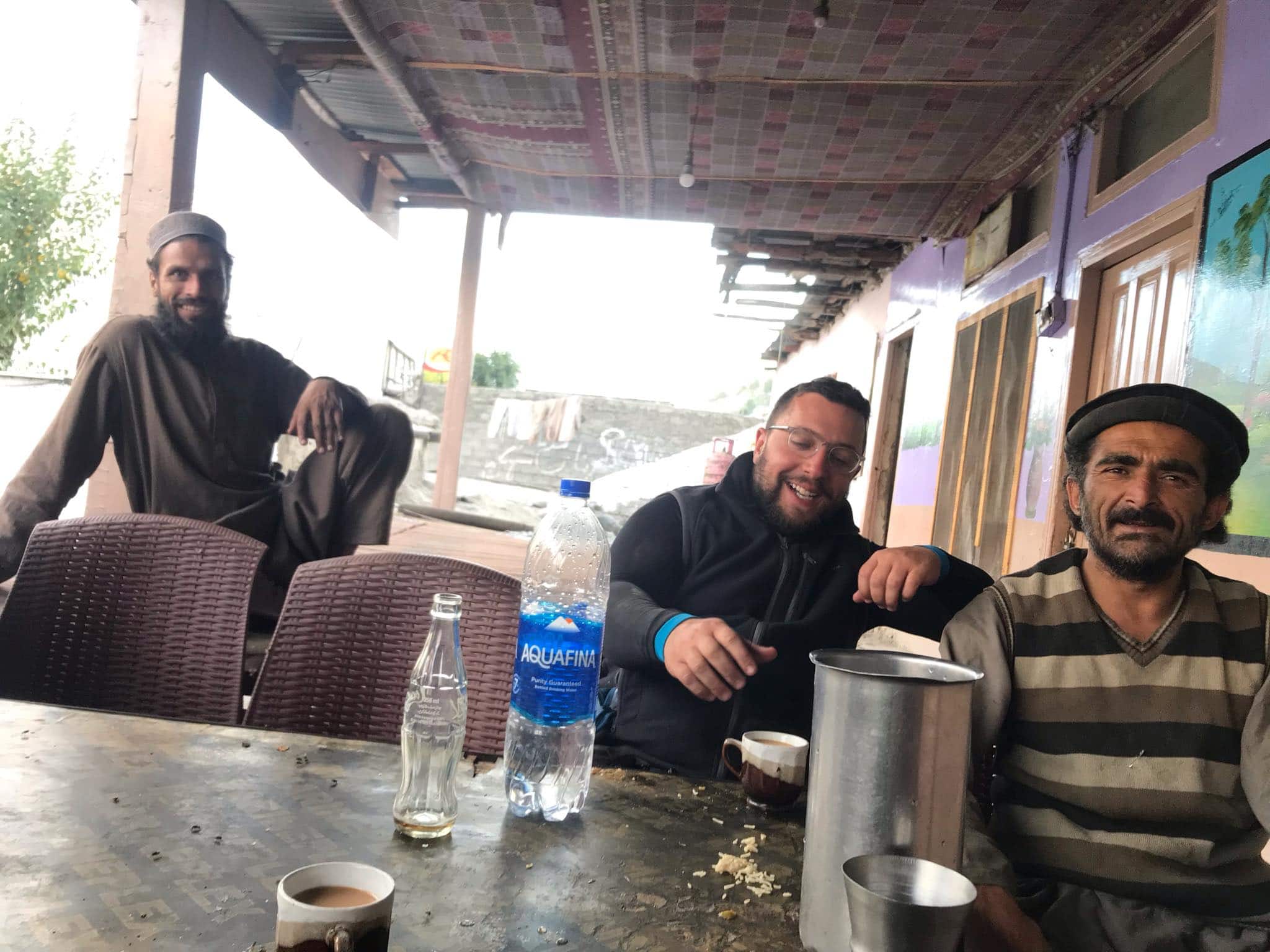 Is it dangerous to travel to Pakistan?
Loïc and I never felt in danger in Pakistan.
If you refer to the Ministry of Foreign Affairs website Pakistan is a country where the situation is tense. Just as it can sometimes be in France. If you look, the Canadian Foreign Affairs websiteFrance is not a more reassuring country than Pakistan, while we live here very well.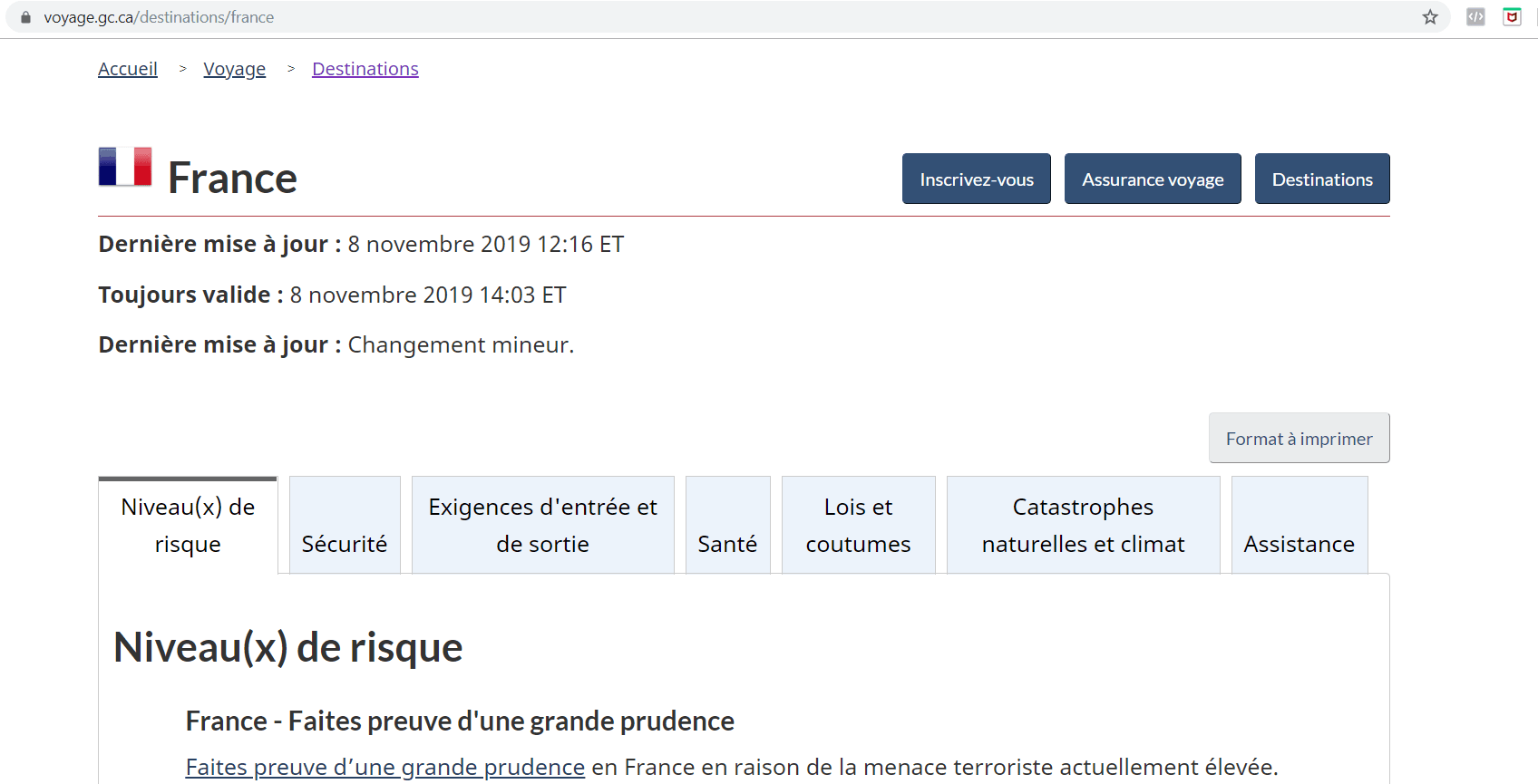 With Loïc, we never felt any insecurity during our 3 weeks of travel. On the contrary, we said to ourselves one day "if you bring a friend back here, without telling him where he is, he will never think about Pakistan".
Pakistanis are lovely but as in any country there must be some jerks. From what we felt during our stay, their representation is in the extreme minority.
Pakistan has incredible tourist potential and some of the friendliest people we've ever met in our lives. The reputation and idea of Pakistanis is one of the biggest scams of our time.
To get your own idea, you should check out the facebook group backpacking Pakistan. There you can talk to a lot of travellers who have been or are still in Pakistan.
Is it possible to travel solo?
Yes, whether you are a man or a woman, it is not a problem. I know several people who have done it.
Pakistan is a beautiful country with a very friendly population, you will meet many locals. You will always have someone to help you, show you around and share a cup of tea with you.
On the other hand, as the country is still not very touristy, you will hardly meet other travellers. If you decide to go alone, be prepared not to find a fellow traveller during your trip.
I wouldn't recommend Pakistan for a first solo trip, but with experience it's a perfect destination.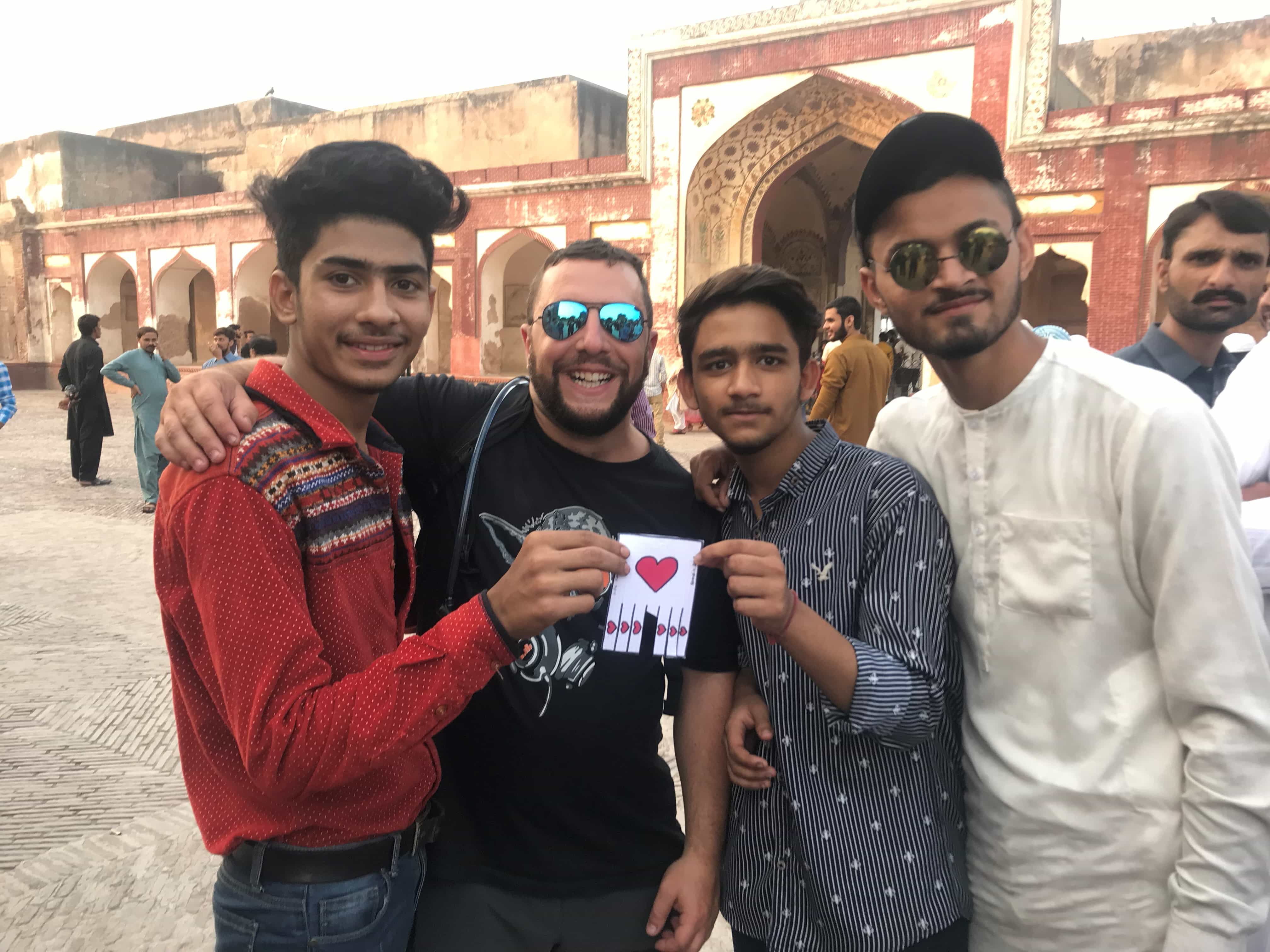 Do you know a trusted guide?
Yes, my buddies Rashid and Wazif can organise your trip and be your guides, if you wish to be accompanied during your trip in the country.
You can contact them via voyageraupakistan@gmail.com
What vaccinations should I have?
Protect yourself against the main risks:
- universal vaccinations (DTPP, hepatitis B);
- hepatitis A (absolutely essential);
- typhoid (essential, except perhaps for a short stay)
- rabies (recommended).
Hygiene is sometimes questionable, and it would not be surprising if you contracted diseases if you did not vaccinate yourself.
Have it confirmed by your doctor, but when I was vaccinated, the doctor told me that these vaccines no longer require a booster. Once they are done, you will be safe for life.
Some good mutual insurance companies cover them all.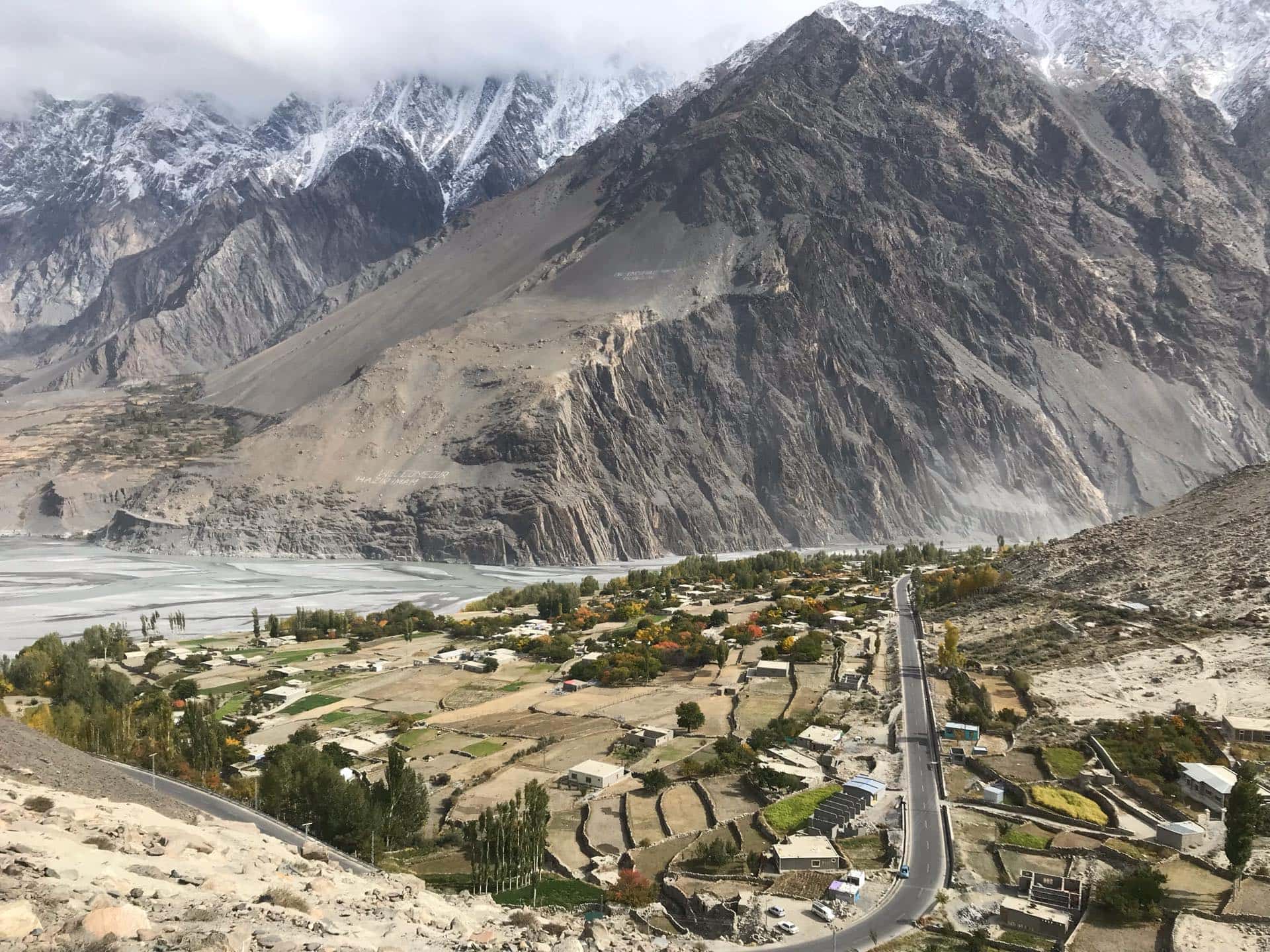 How much does a return ticket cost?
Pakistan is not an expensive destination, there are direct flights (8 hours) with Pakistan Airlines that you can find for less than 600€.
With a stopover, you can find flights for less than 500€, for example, I paid 475€ with KLM. I had 2 stopovers (Amsterdam and Abu Dhabi) but they were very short (less than 2 hours), it went by quite quickly.
For more information on the subject, I advise you to read my article on how to find a cheap plane ticket, in less than 40 minutes.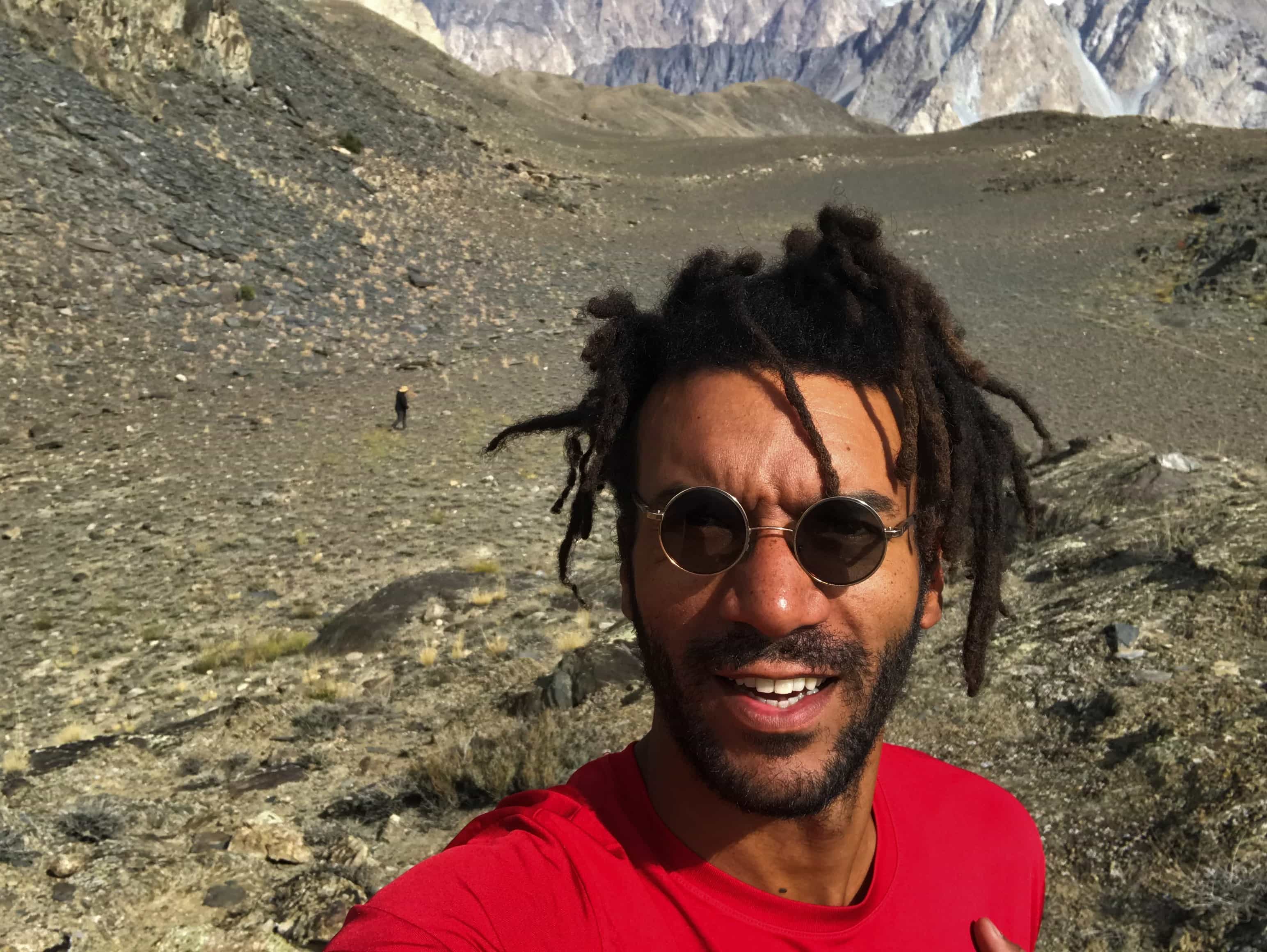 What is the currency?
The official currency of Pakistan is the Pakistani Rupee. 1€= 175 PKR.
ATMs are plentiful, but there are very few that work with VISA or Mastercard.
The best solution for withdrawals is to go to Allied Bank which works perfectly with all cards. It isimpossible to withdraw more than 20,000 PKR per withdrawal.
Make sure you know the fees linked to your bank, if you don't have time to take an N26 card which allows you to minimise the fees, I recommend you take some cash with you to change it, which will be cheaper than making lots of small withdrawals.
To find an ATM compatible with your card, I discovered these 2 super useful applications:
Visa : https://www.visa.com/atmlocator/#(page:home)
Mastercard : https://www.mastercard.fr/fr-fr/particuliers/support-conseil/dab-geolocalisateur.html
Good to know 🙂 On ATMs, 'withdrawal' means 'withdrawal'. If you have to choose between a checking account, a credit account or a savings account, click on "checking account". If you have to choose between debit or credit, choose credit. Your only risk is that the transaction will be refused.
What is the time difference?
3 hours in summer, 4 hours in winter compared to France. For the other countries, it depends on their time zones.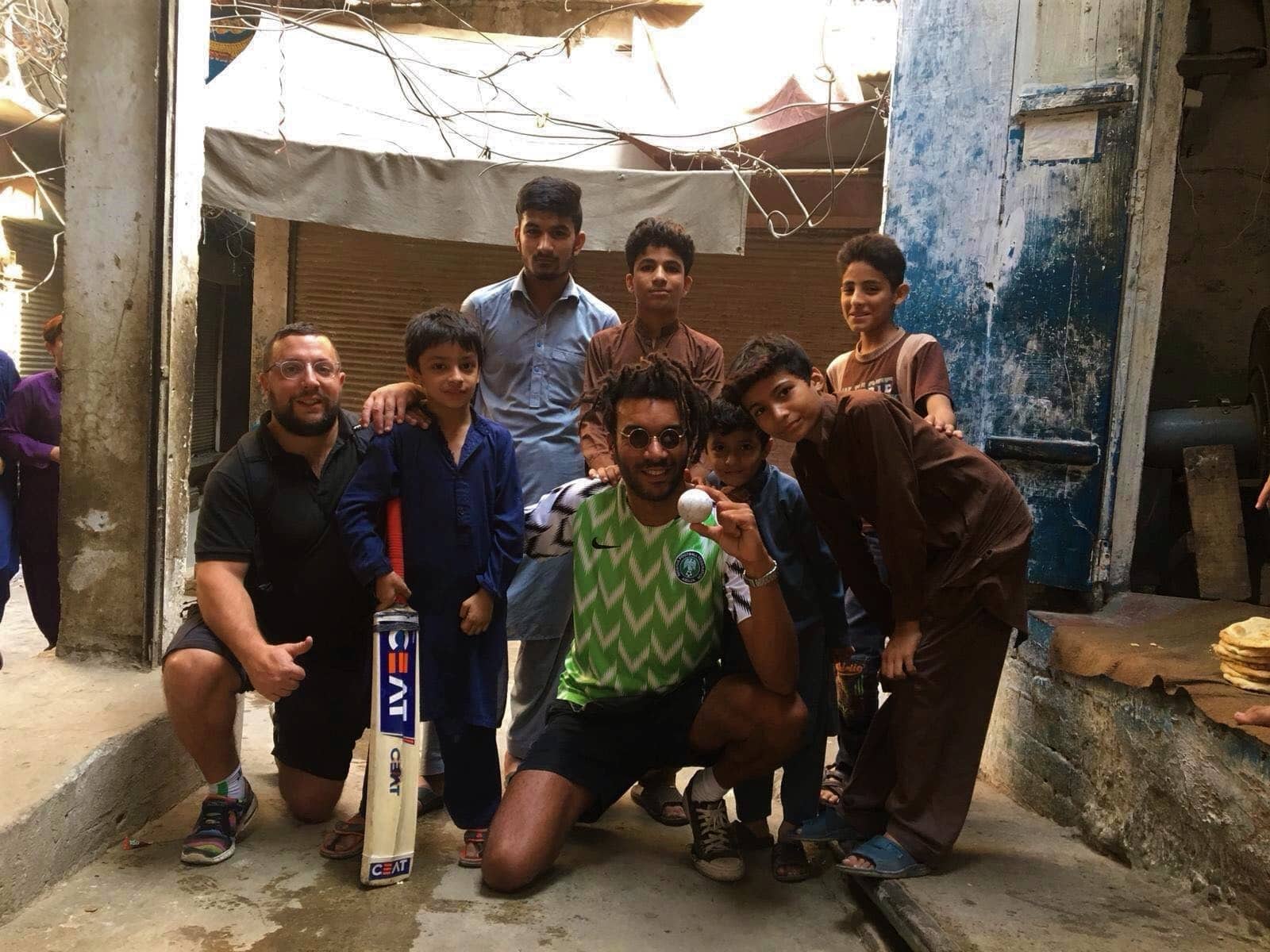 What language is spoken in Pakistan?
Pakistan has two official languages: Urdu and English. In fact there are dozens of dialects in the country. Directions are mostly in English and some of the population speaks very good English (for me 🙂 ).
If you want to communicate in Urdu, here are some basic phrases:
Hi: Salaam
Goodbye: khuda hāfiz
How are you? kya Haal hai?
I'm fine: main theek hoon
What is your name: āpka nam kya hai?
My name is: Mera naam ... hä
Yes: hā
No: nahī
Do you speak English: āpko angrezi ātī hai?
I don't speak Urdu: mujhe urdu nahī ātī
I don't understand: nahin samjha
Please: barai mehrbāni
Thank you: śukriya
The easiest way to ask for the price of transport is to write the amount on your phone or on the dust on the car windows.
What is the religion?
The Islamic Republic of Pakistan isa 97% Muslim country. 90% of the inhabitants are Sunni, 10% are Shia. The rest of the population is composed of Christian, Sikh and Hindu minorities.
It is not compulsory for women to wear a veil. A tourist can travel without a veil.
To visit mosques, women must be veiled and men must wear trousers.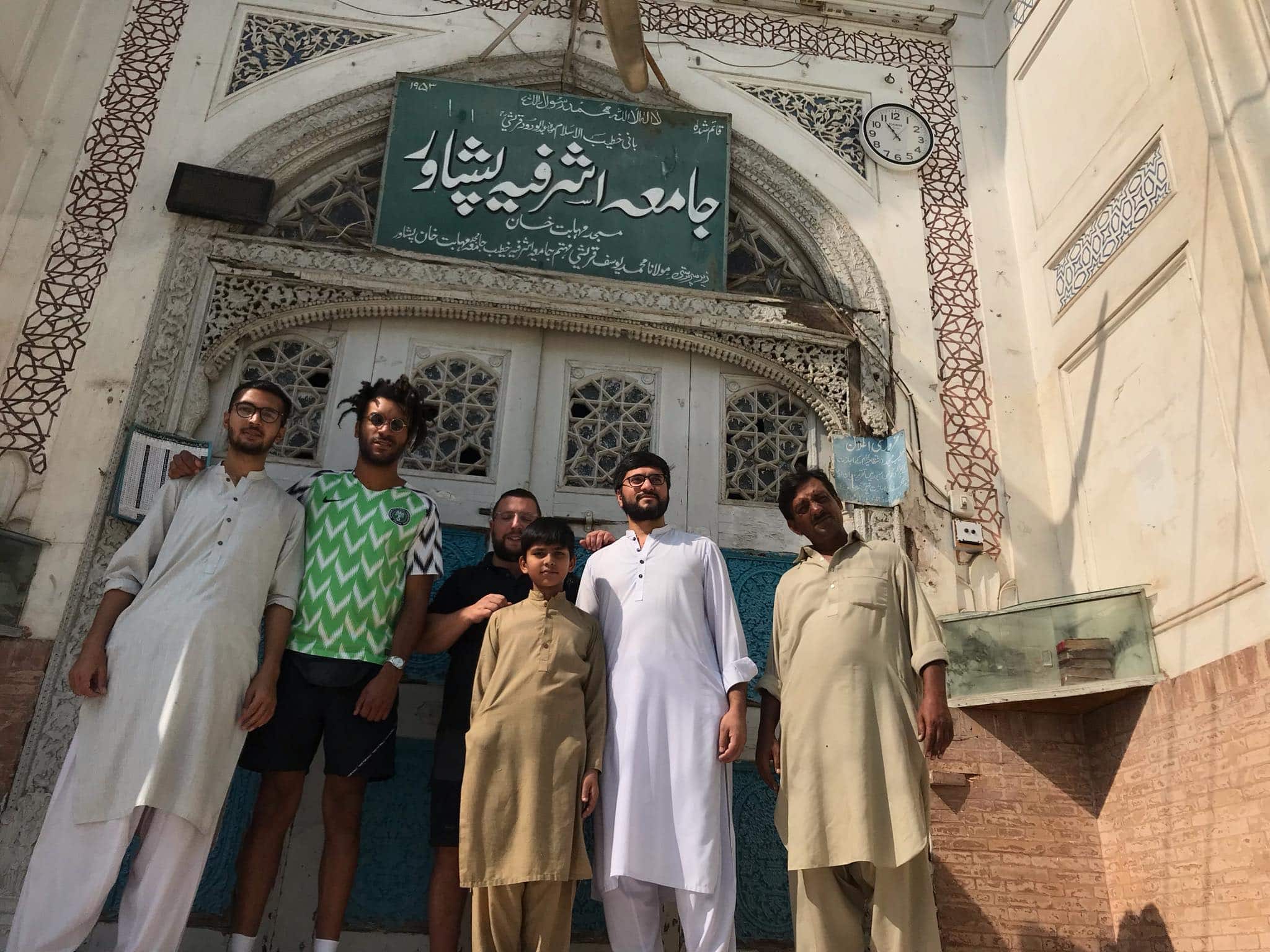 What is the police like?
The police are very honest.Thereare many checks, so you should bring photocopies of your passport and visa.
On the Islamabad Gilgit bus journey, we had to give 10 photocopies of our passport and visa.
On the motorbike, we were often checked but mainly to ask where we were from or to ensure our safety.
Once my bike broke down in the middle of nowhere, some policemen offered to load it into their car and take it to a mechanic. They couldn't do it before the end of their shift (they were guarding a roadblock), so we found another solution.
That same day, other policemen we had met earlier stopped Loïc to ask him why I was not with him anymore (I was with my motorbike in a jeep).
How do I get organised once I arrive in Pakistan?
How to get from the airport to the city?
The airport is about 40 km from downtown Islamabad. The fare is PKR 1500 for a 40 minute ride.
Uber is present in Pakistan and offers cheaper fares than taxis (which are already very cheap), if your chip works on your phone, you can take an Uber for PKR 700.
Where to stay? Do you have any hostels to recommend?
You will be much better off in a hotel than in a hostel. There are a few "hostels" in Pakistan. But these are not good deals. We stayed in hostels in Lahore and Islamabad. The travel guides who talk about them must never have been there or must have been there years ago. They are expensive and because tourism is not widespread, you won't meet many people.
You can easily find hotels that offer much better services and comfort for the same price. I have no particular hotel to recommend. Go to any hotel, no matter what the standard and negotiate the rate. If you don't get the rate you want, go to the next hotel.
Loic and I were able to divide the price by 3 in some hotels, just by talking for a minute.
You can easily stay in very good hotels for 10€ to 15€ a night.
Where to eat, do you have any restaurants to recommend?
Food is good and cheap everywhere. You can easily eat for 1€ or 2€, or even less, in some of the local bars. You can easily find them on the roadside.
Loïc and I never got sick the whole trip and we really ate everywhere. The cooks simmer their dishes in big pots, the easiest way is to go to the kitchen, ask them to see the dishes and choose the ones that make you want to eat the most.
Pakistanis eat with their right hand, using wheat cakes which they call chapatis or naans. The most common dishes are dhal (lentil curry), chana masala (chickpea curry), vegetable mixes, rice and meat (chicken, mutton, beef...). It is not too spicy.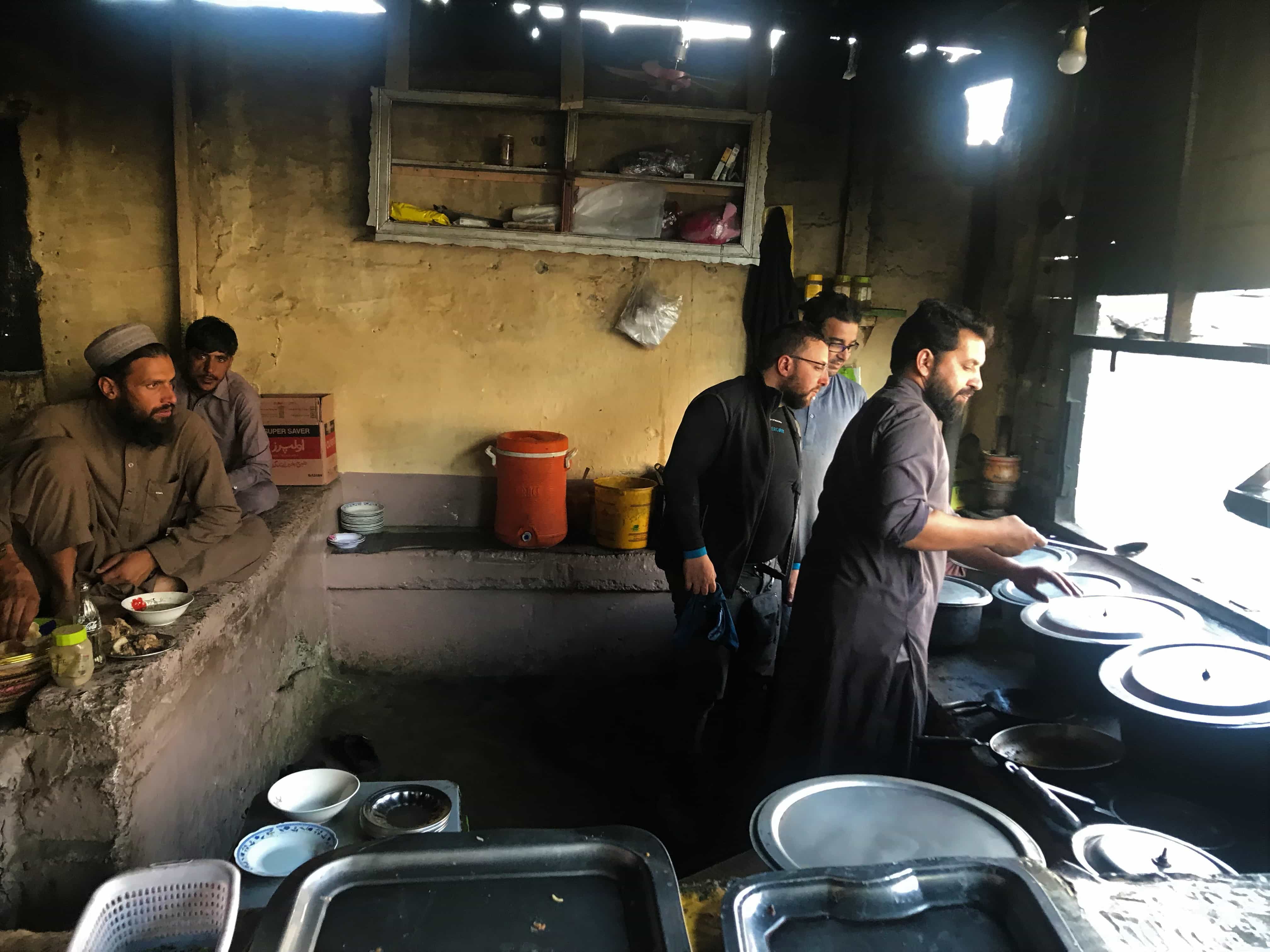 Is the tap water safe to drink?
Tap water is not drinkable. It is polluted with heavy metals. So we didn't taste it.
You will find water bottles everywhere. Since we're talking about metal pollution, I wouldn't recommend using micropur in the city. However, in the mountains, it's not a problem for the streams at altitude.
What are the means of transport?
You can get around Pakistan very easily.
In town:
There are Tuk Tuks (not allowed in Islamabad) and taxis at affordable prices in all cities. Taxi fares are negotiated before getting into the vehicle as they do not have a meter.
The easiest way to get around is to use the Uber or Careemavecapplications where you can call motorbikes, tuk tuks or cars. the prices are cheaper than taxis.
To circulate between cities you also have several options:
The bus
The long-distance bus companies offer very good services. To go to Islamabad Gilgit, you pay 15€. You get a bus with a very comfortable seat, a single screen with movies, a packed lunch and unlimited drinks. It is an interesting experience to watch a movie with Bruce Willis speaking Urdu.
Daewoo is perfect for travelling in southern Pakistan. The buses are comfortable and cheap. You can find their timetables and fares on their official website.
Faisal Movers is the best company to travel between Islamabad / Rawalpindi and Gilgit-Baltistan. FM allows you to do routes such asIslamabad-Gilgit, Islamabad-Hunza and even Islamabad-Skardu. You can find their timetables and fares on their official website.
The main bus routes are:
Islamabad-Peshawar: 170 km- 2 h 30 - 450 RS
Islamabad- Lahore: 375 km-4 hrs- 1200 RS
Islamabad-Gilgit : 512 km- 17 h- 2500 RS
Islamabad-Skardu: 634 km- 20 hrs- 2800 RS
Islamabad-Karachi: 1447 km - 20 h - 3400 RS
The train
Trains serve all parts of the country, except the north which is too mountainous. There are 7 categories of carriages: air-conditioned sleeper, air condiotionned parlour, air conditioned lower, air conditioned lower special, first sleeper, economy and second.
The most interesting routes are Karachi-Lahore, Karachi-Islamabad and Lahore-Peshawar.
You can find all the routes, timetables, fares and bookings on the Pakistan Railways website.
The Stop
Stopping is very easy in Pakistan, I had several testimonies from travellers who all had very good experiences. Hospitality is one of the first qualities of Pakistanis. A foreigner on the roadside will not wait long for a car to stop.
Loïc and I have tested the hitchhiking on several occasions, notably when my motorbike broke down. We were able to ride in a classic car but also in the trailer of a tractor.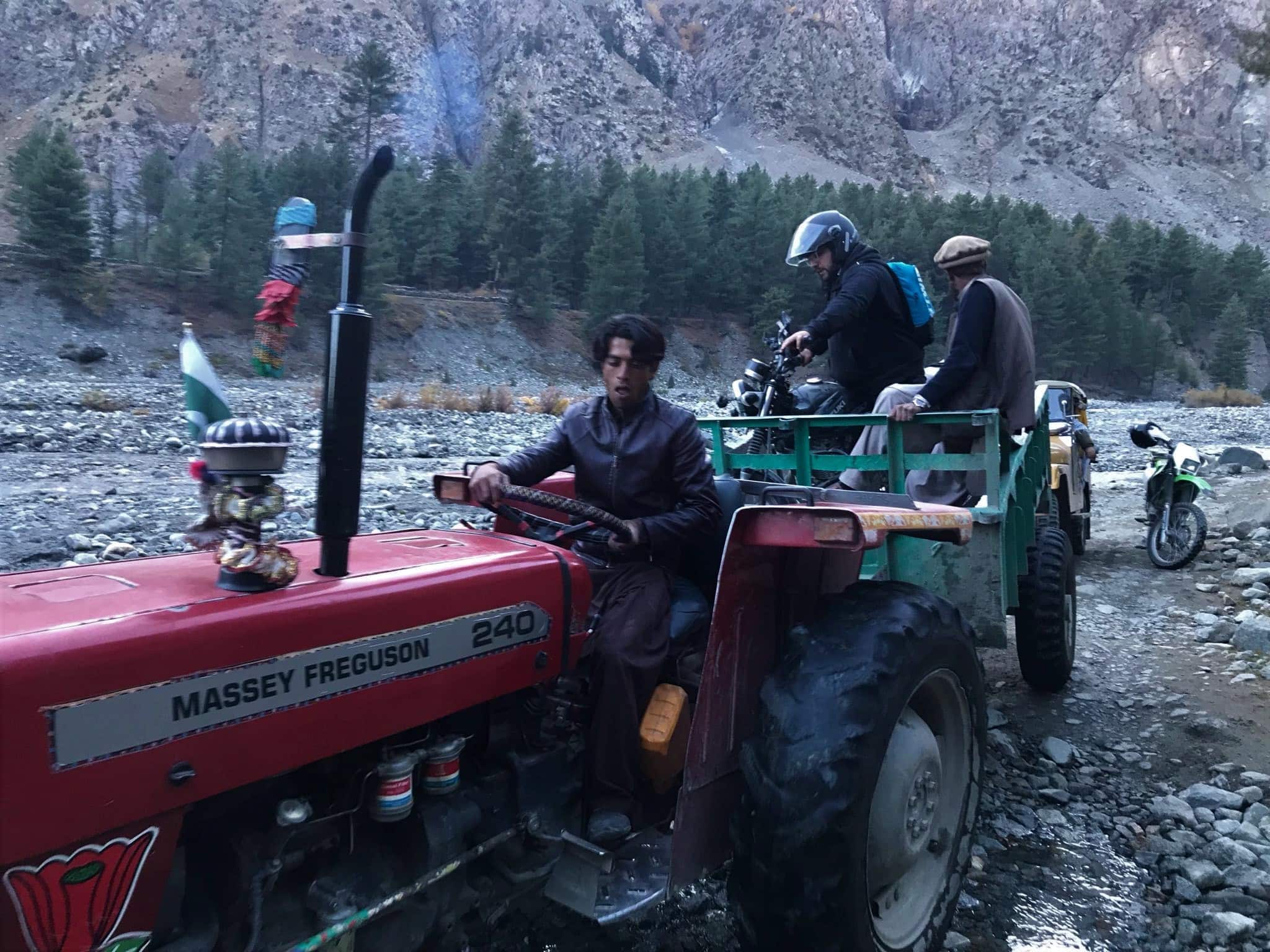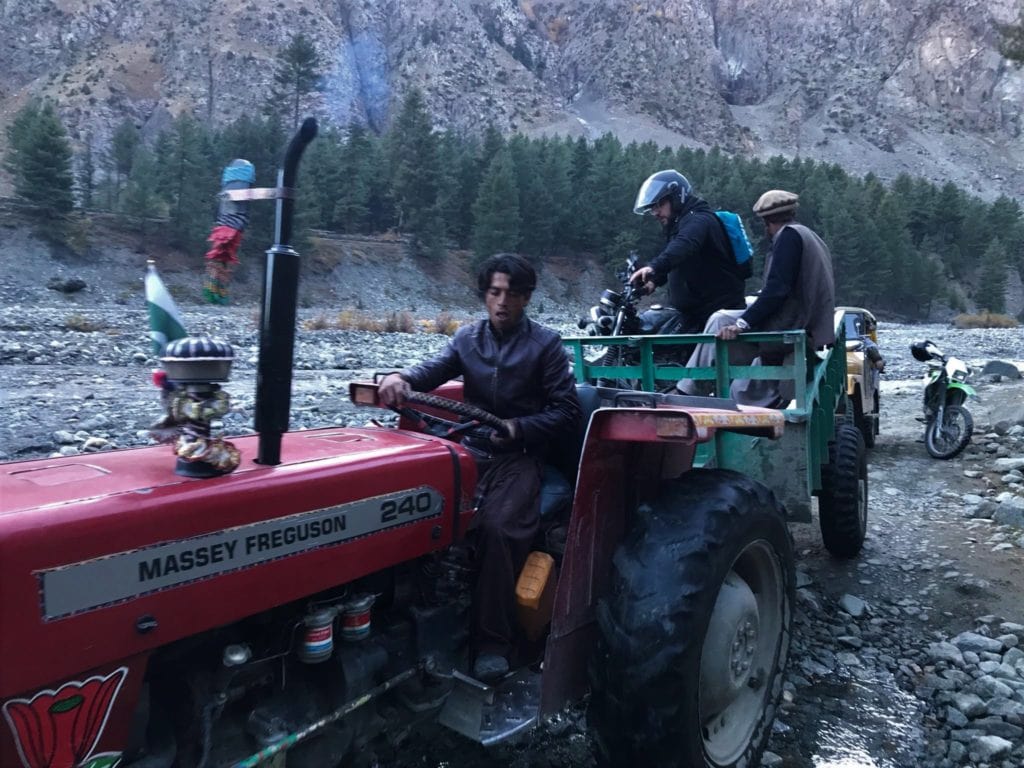 The Plane
PIA and other local companies operate internal flights. It is much more expensive than ground transfer but it can save you a lot of time.
The most interesting flights may be Islamabad-Gilgit, Islamabad-Skardu and Islamabad-Chitral which take a whole day by bus but 80% of these flights are cancelled, sometimes several days in a row (good to know 🙂 ).
Other useful and frequent flights that are not subject to cancellation are Karachi-Lahore and Karachi-Islamabad.
A flight from Karachi to Islamabad will cost you a minimum of €80 compared to €20 by bus.
Motorbike
If you want to rent a motorbike please refer to the final part of this article.
Which route to take in Pakistan?
During our 19 days in Pakistan with Loïc, our itinerary was the following:
Our trip was divided into 3 phases:
The first 2 days in Islamabad and Peshawar, by public transport and on foot.
Islamabad is a very modern city and very different from the rest of the country.
You can go and admire the Pakistan Monument, the Faisal Mosque, walk in the souks and have your shirts made to measure (17€ each).
Peshawar can be perceived as a dangerous city as it is close to the Afghan border. Find out about the situation when you travel so that you can go there without fear.
You can ask the locals to show you around the mosque and wander through the souk where you can meet Hazim and other veteran migrants who have gone to Calais to cross to England. They will gladly invite you for tea. And to top it all off, they speak French very well.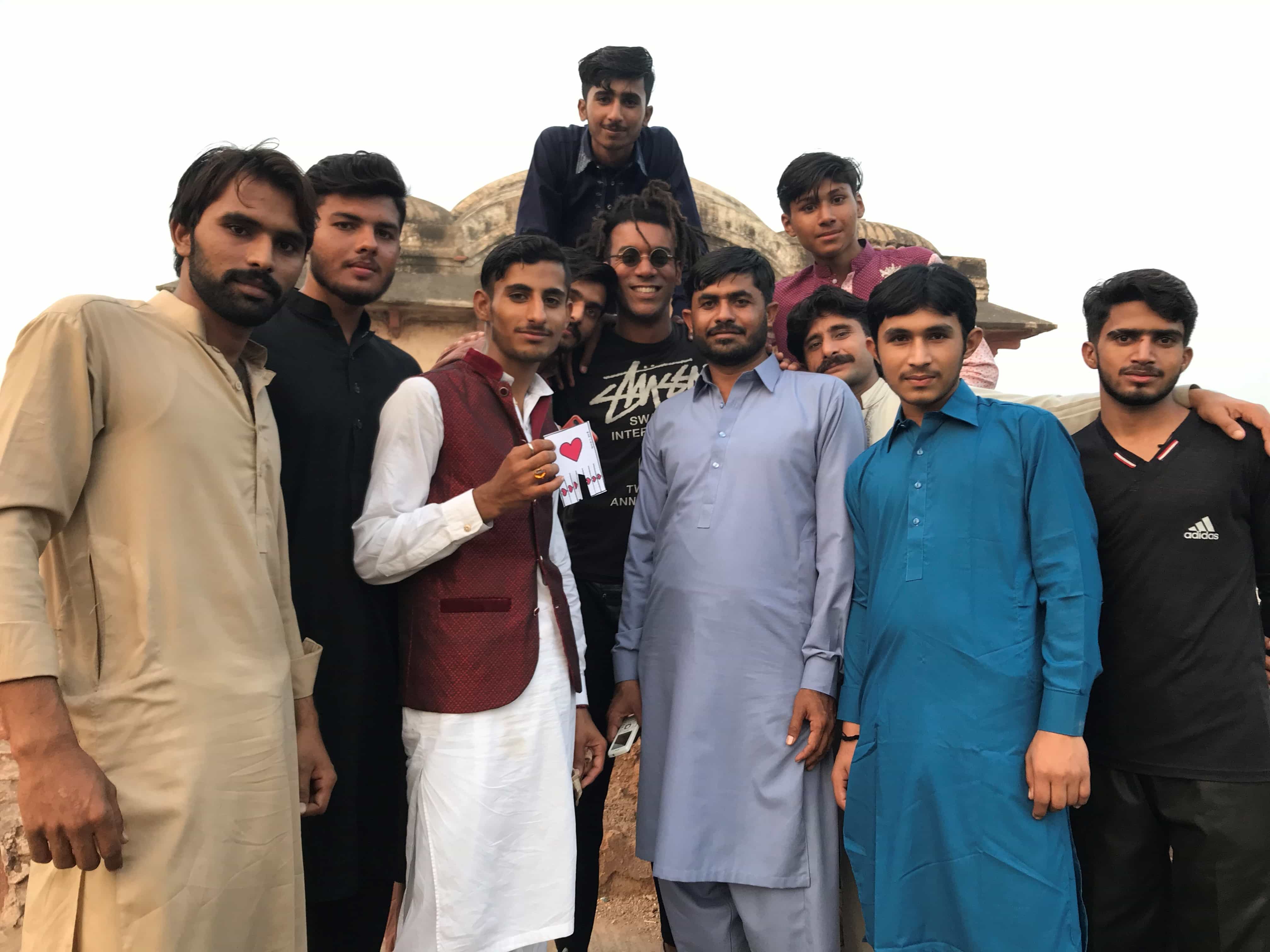 For the second part, through the north by motorbike.
The ideal starting point is Gilgit.
You have several options to go to Gilgit:
The plane, but 80% of the flights are cancelled at the last moment because of the weather conditions 🙂
The motorbike, but the road between Islamabad and Gilgit is long and rather dangerous (it is a very busy road which requires a lot of concentration on the motorbike)
The bus which is very comfortable and performs quite incredibly. It does 450 km in 17 hours and gives you the impression that it runs continuously at 300 km/h (this was the case on the outward journey as well as on the return). Your neck cushion will make your journey very pleasant.
You can buy a chip for your phone, accessories such as a helmet for your motorbike and most importantly you can rent a motorbike from buddy Rashid.
From there you can follow the following route:
Naltar which is located 45 km from Gilgit, the 14 km track to get there requires a 4×4 or a good motorbike.
Once in Naltar you can enjoy the quietness of the village and go to discover the Lakes a little higher in the mountain.
You can go there by motorbike, if you break your chain, your buddy will go and get help from the villagers who will come back with a tractor to tow your motorbike and have it repaired by the village mechanic.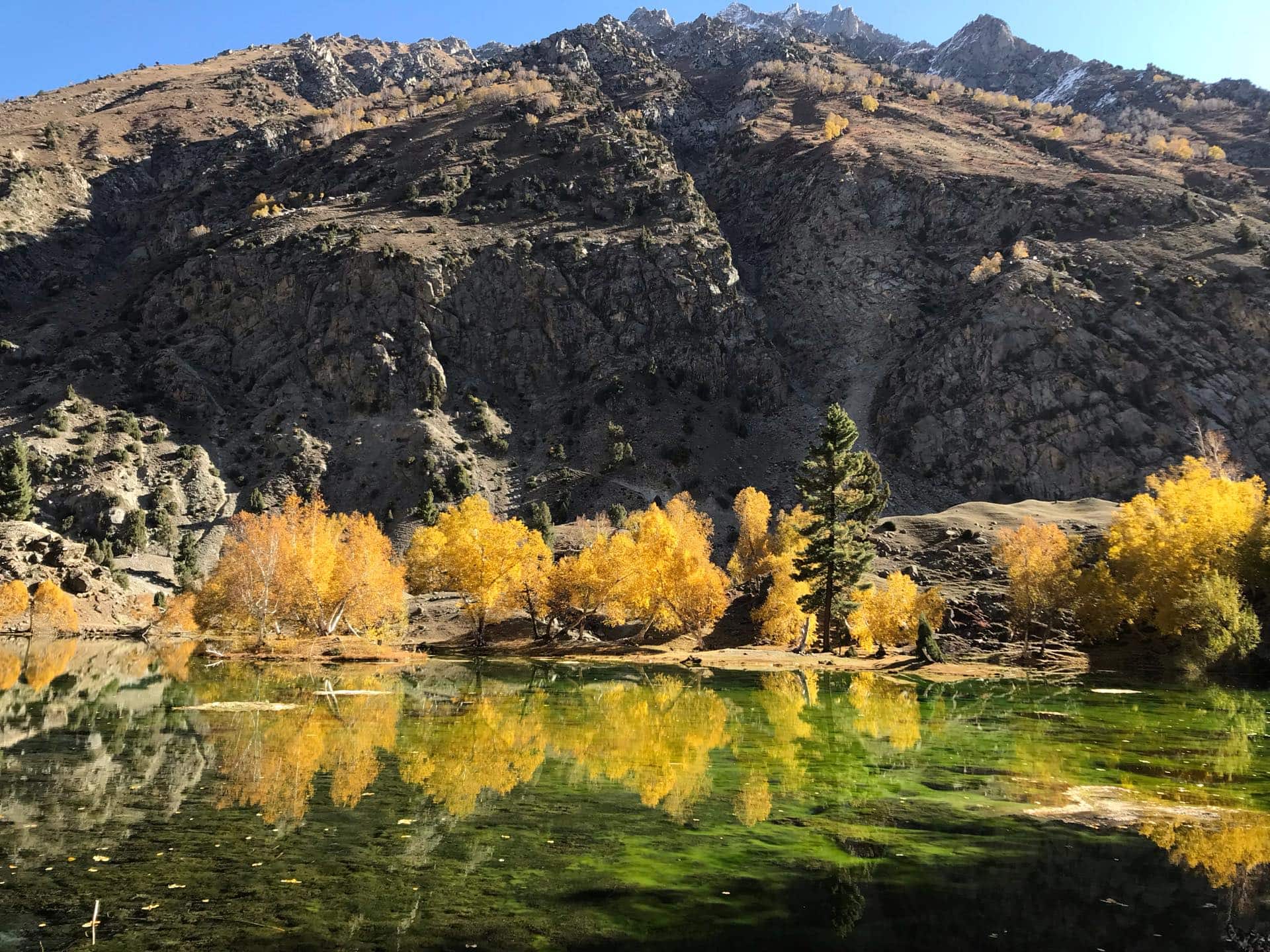 Karimabad is a pretty nice town where you can find good little restaurants, visit the surrounding forts which offer you a great view of the valley and venture out on the trails around the town, just be careful of landslides.
Khunjerab pass
is the border between China and Pakistan, it is also the highest border in the world.
Be sure to check the weather conditions on the day of your trip.

If necessary, leave your bike in the custody of the police and hitchhike the rest of the way. This will also allow you to chat with friendly locals, without getting cold. If necessary, leave your motorbike in the custody of the police and finish the journey by hitchhiking. This will also allow you to chat with friendly locals without getting cold.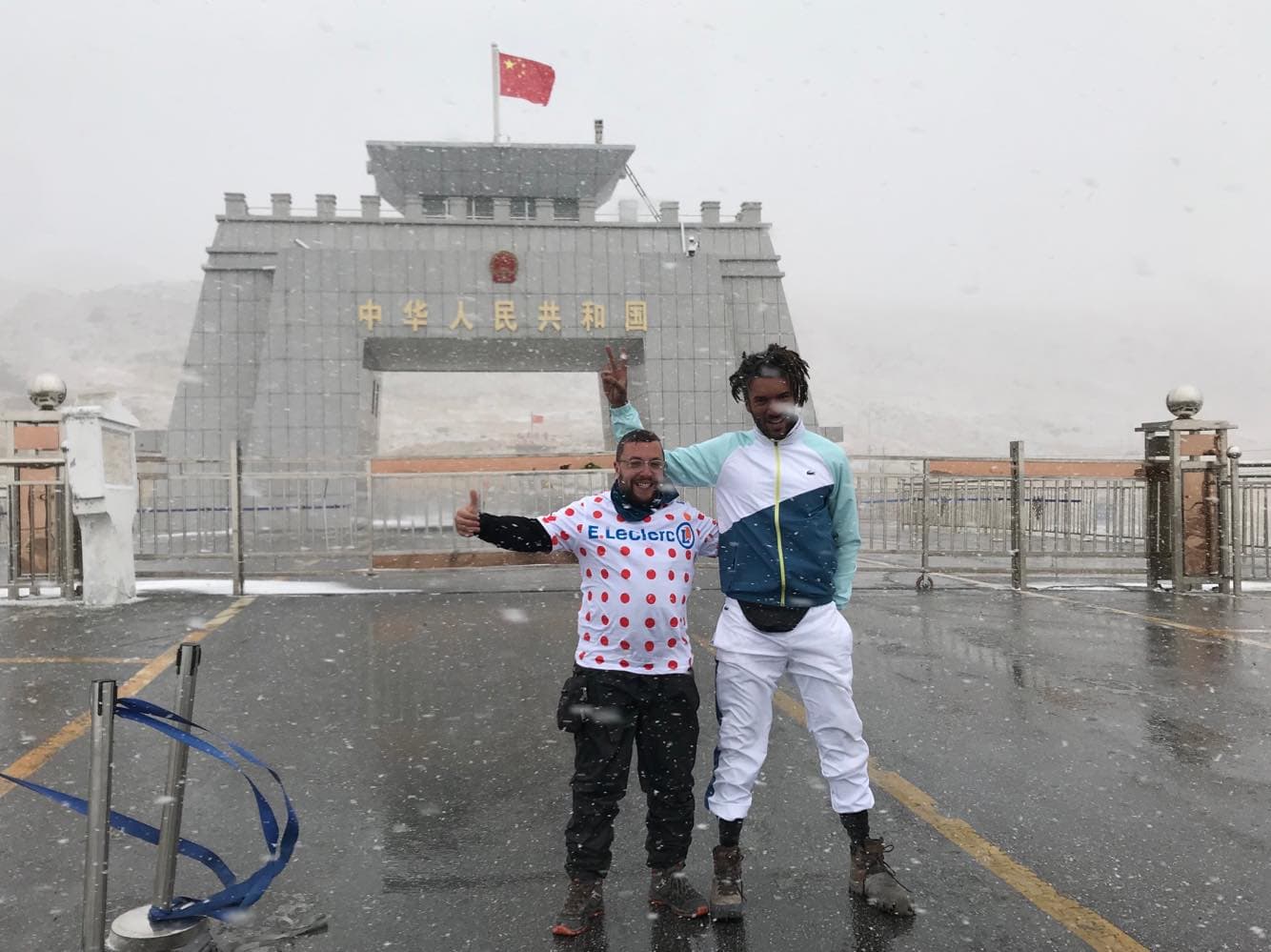 Passu is a town, which offers according to Loîc the best apricot cake in the world (I agree 🙂 ). It's also a starting point for a lot of nice treks, you can go and see the nearby glacier. Finally you can cross the Passu suspension bridge, ranked among the 10 most dangerous in the world, if you hold on to the rope it should be ok.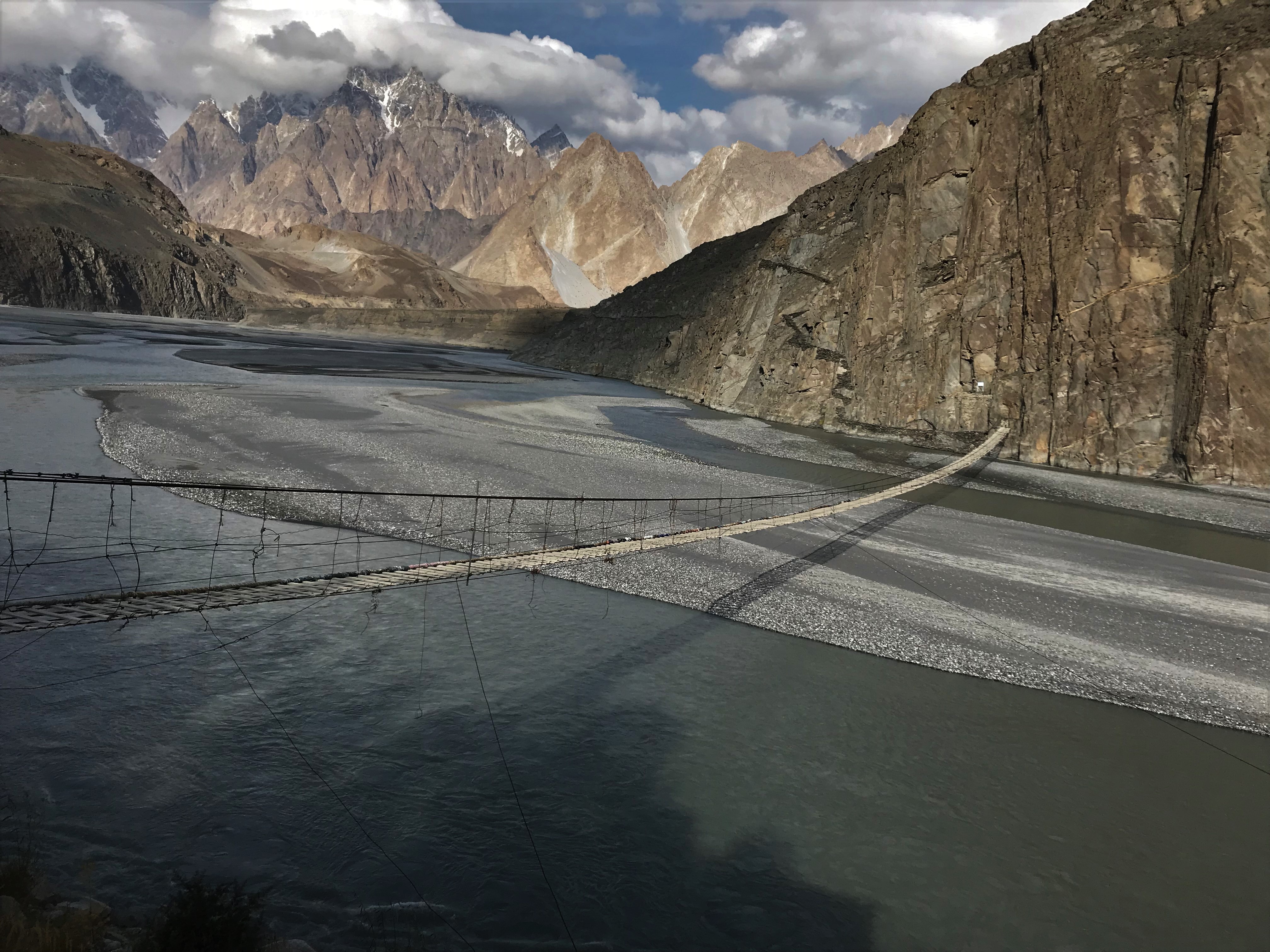 Attabad is a lake that was created by a mountain slide. You will find the water is very cold because it is the water of a glacier, but you can swim, boat and even jetski. Your instagram followers will love it, it's a minimum of 150 likes guaranteed (I don't have 150 followers, so I'm still waiting before posting it).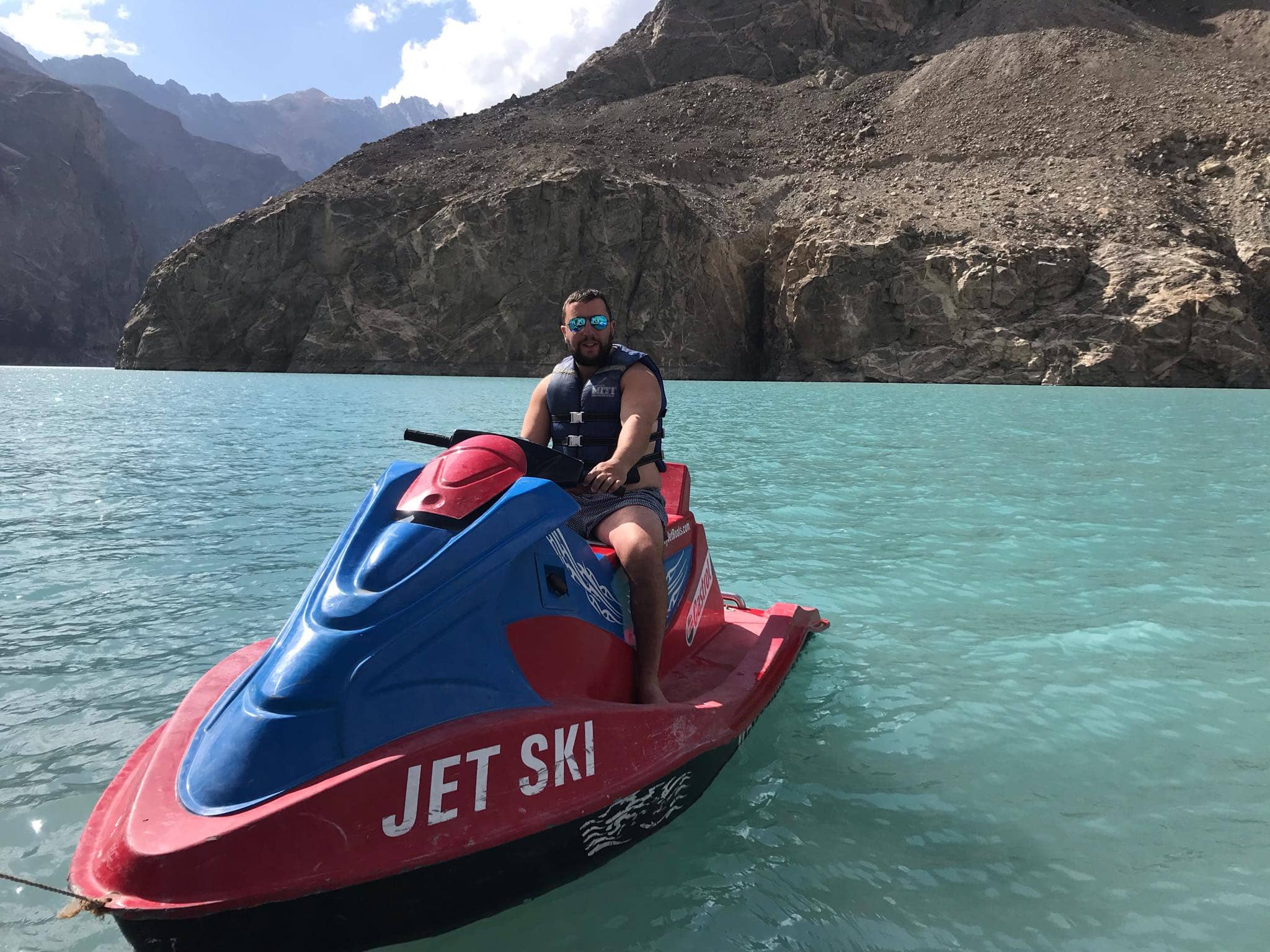 Fairy Meadows is the first base camp of K2. Don't try to get on a motorbike, you'll leave your clutch there and have to do half a lap (afterwards it's better than dips and pull-ups). Like everyone else, take a Jeep, you'll need 1h30 and 6000 PKR (to be divided between the passengers) and then 3 hours of walking.
If you decide to go by motorbike and you break your clutch, you can ask the Jeep drivers to transport your bike to the first mechanic who is 1 hour away, plus he offers a very good tea.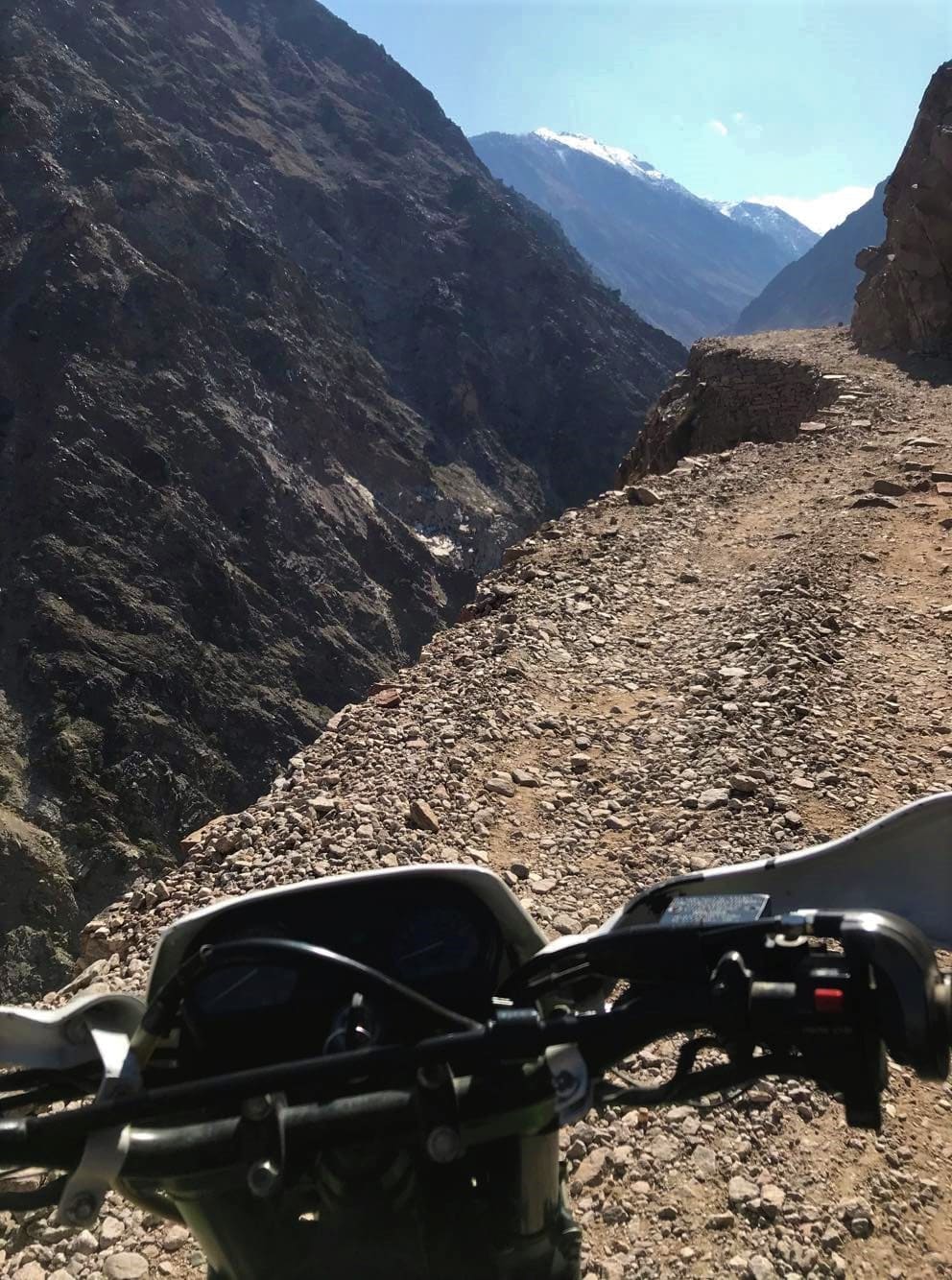 Finally, as we had no more motorbikes, we took the bus to Lahore, where we rented two new small bikes.
Lahore is one of the country's economic lungs, but your lungs will suffer. It is one of the 10 most polluted cities in the world.
After putting on your anti-pollution mask, you can ride your motorbike through the traffic jams to stroll through the different souks, discover the mosques and the food in the street foods.
One hour from Lahore, you will attend the closing ceremony of the border between India and Pakistan in Wagah, in the middle of the VIPs (this is a privilege accessible to foreigners). You will love the incredible atmosphere created by the dancing and singing of the military, cheered on both sides by thousands of Indians and Pakistanis.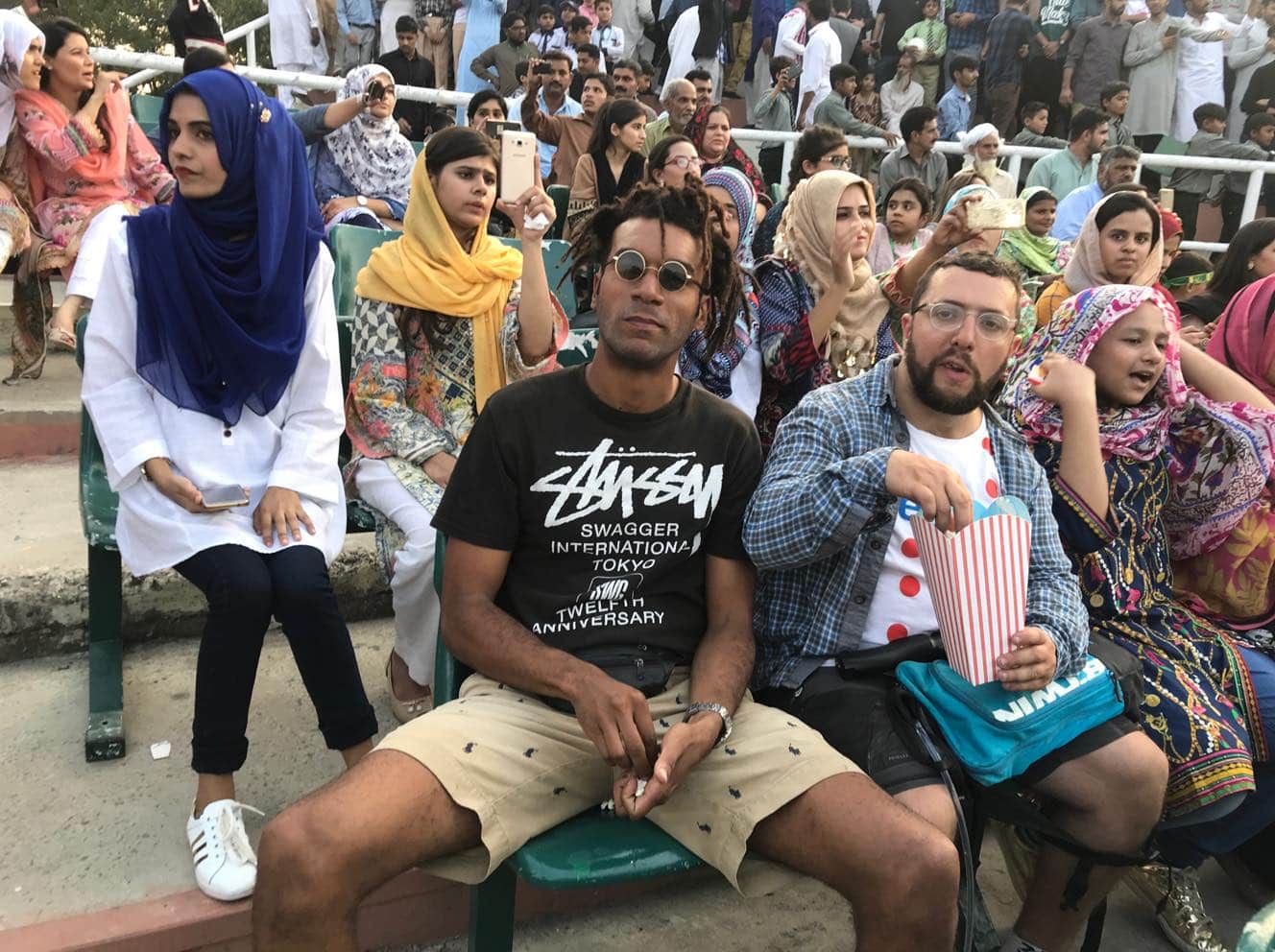 For your return flight, you can come back to Islamabad and pick up your tailor-made shirts before returning to France.
When is the best time to travel to Pakistan?
From May to October, the weather is pleasant in cities such as Lahore and Islamabad.
Between September and October, springtime brings beautiful colours to northern Pakistan.
As I have not been there every season, I advise you to look at sites that specialise in this kind of information, like this one. On this point they will inform you better than me.
What do I need to take with me when travelling to Pakistan?
Do I need to buy a sim card?
Yes, Pakistan has 4g, so you can access the internet while travelling.
Beware, Pakistan has a particularity, the operators do not work in the whole country. So you have to choose your operator according to the region you are going to.
If you go to several regions, you will have to juggle between operators.
Sim cards are not expensive. I bought my S Com 300 PKR chip with 3.5 GB.
The best operators are
Zongin the major cities in the south of the country.
SCOMin Gilgit-Baltistan.
Telenorfor the Chitral Valley.
To buy a sim card you need a copy of your passport and visa. Small shops do not sell sim cards, only official shops can issue them.
To know: to call France from Pakistan the code is +33
To call Pakistan from France the code is +92
To make it easier, use Whatsapp with your contacts.
Do I need to take a power adapter?
Yes, there is no standard socket in Pakistan. They use all kinds of plugs. Sometimes you will be able to plug in your appliances to European standards, sometimes not. To be on the safe side a charger is easier. You can find one at a very good price on Amazon, by clicking here.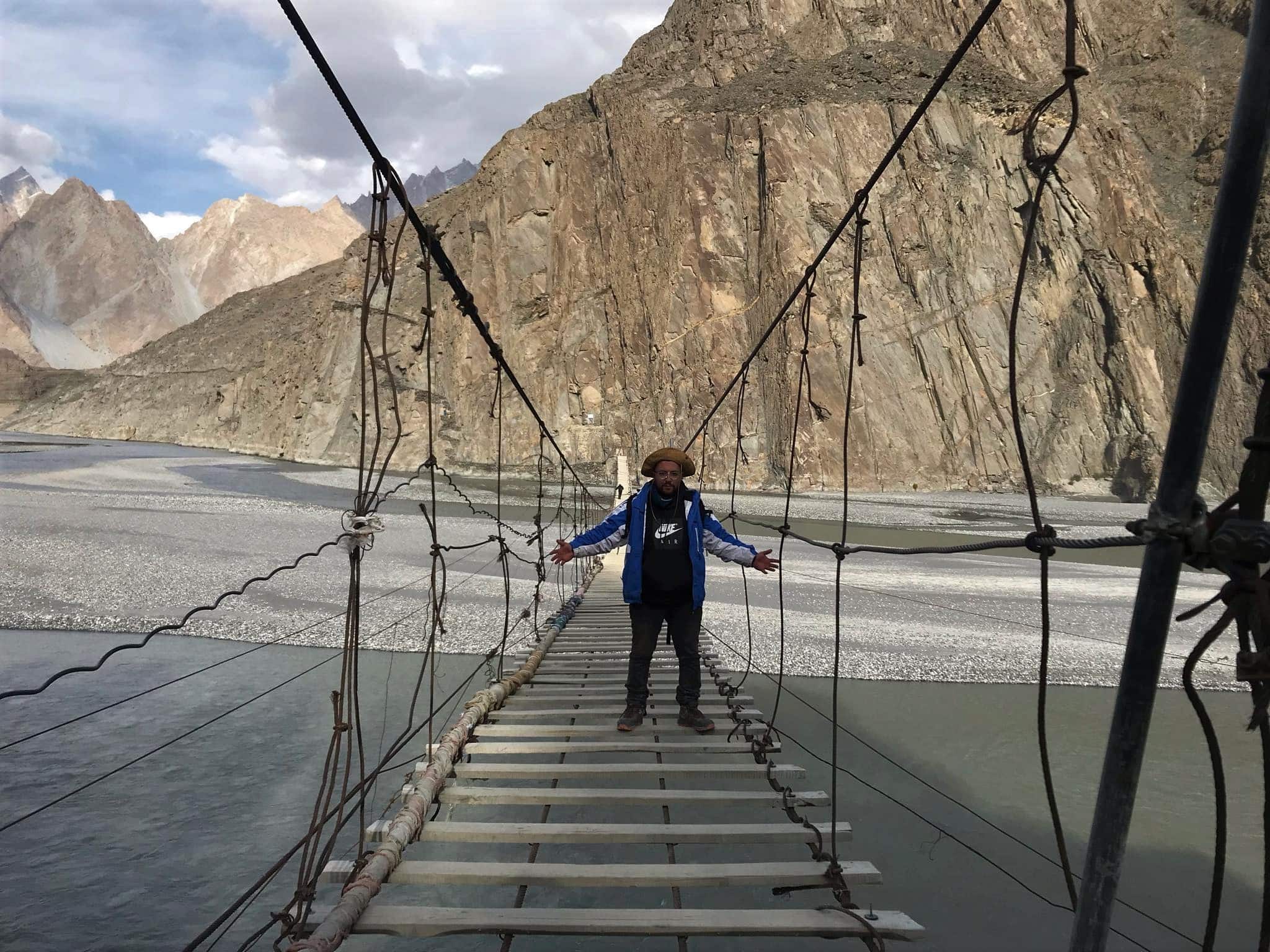 Do I need travel insurance?
Yes, whatever happens to you in Pakistan, your insurer will come for you. I experienced this after my accident in Togo. You will find a very complete article about travel insurance for bank cards.
Check the guarantees offered by your bank card and if you are not well covered, take out specific insurance.
Personally, I was covered by the insurance of my Visa Premier card.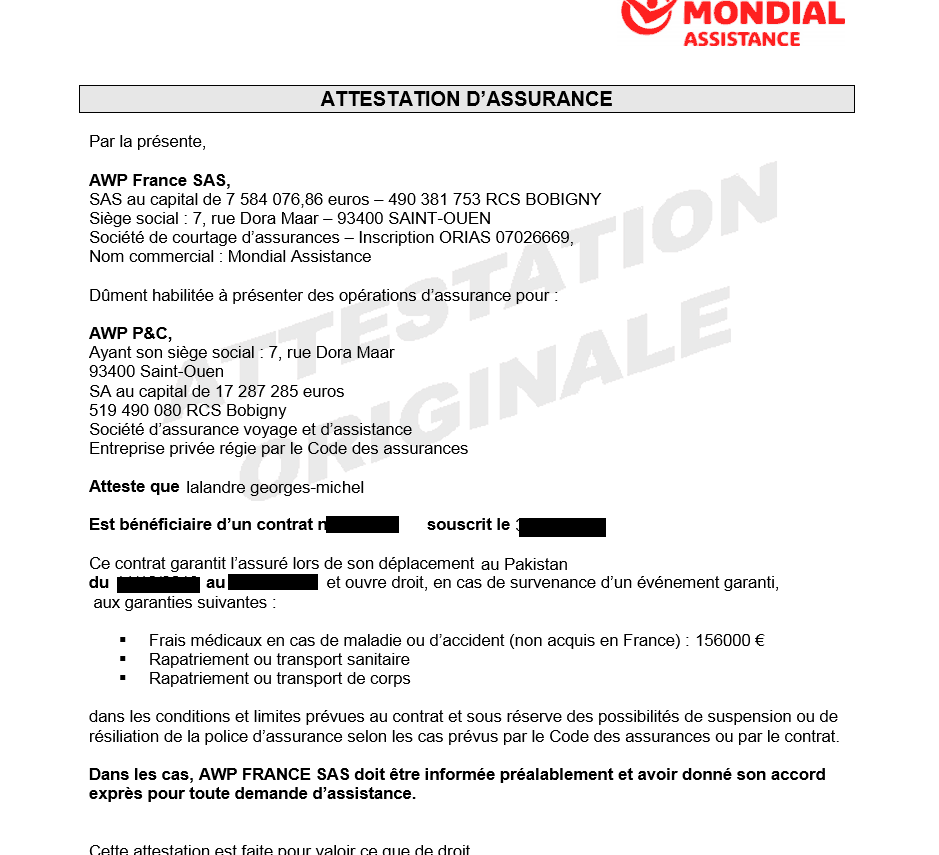 What to pack in your backpack?
As with any trip, my bag did not exceed 8kg.
As usual I managed to keep my bag in the cabin. This forces me to make sure it is not too heavy. It saves me having to wait for it when I get to the airport and, above all, it saves the company from losing it during the stopover.
Here are the contents of my bag (including the clothes I was wearing):
As I was travelling on a motorbike, I decided to take my French helmet with European standards, it's the first time I've done it. It's more reassuring and pleasant than an old helmet, not necessarily in your size, worn by dozens of people.
Helmets are accepted in the cabin, as an accessory in addition to your bag.
backpack with a water bag (for the motorbike).

lightweight trousers.

riding jeans (hiking jeans I used to use for motorcycling).

rain jacket.

ski coat

jogging trousers.

hoodie.

swimming trunks.

6 pants.

5 pairs of socks.

2 folders.

Merino wool t-shirt.

technical t-shirt.

3 t shirts.

waterproof bag.

Toothbrush.

toothpaste.

adapt USB current.

a pair of sunglasses.

a spare pair of glasses.

microfiber towel.

external battery.

pair of trekking shoes.

phone stabiliser for videos.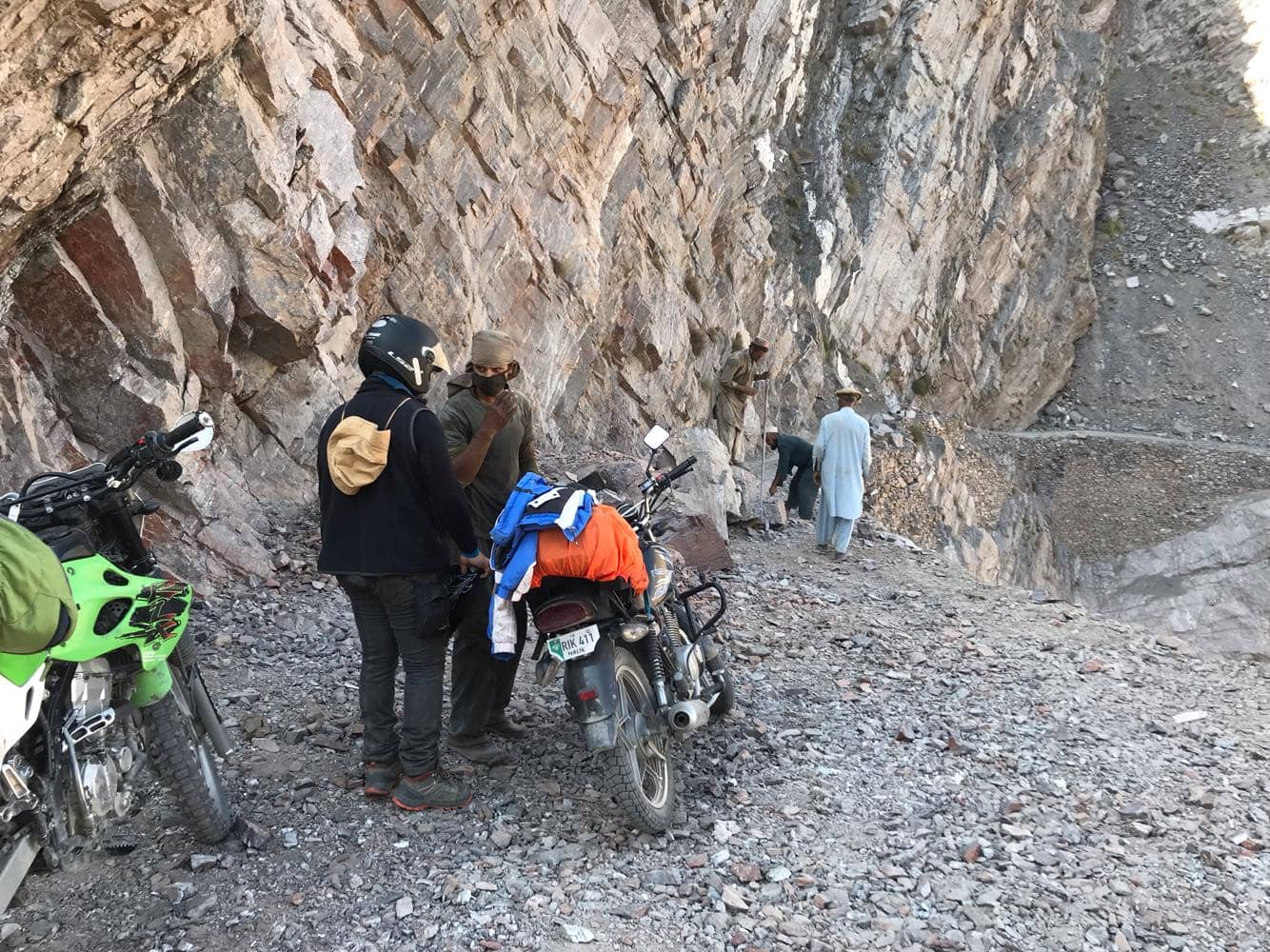 Can you travel on a backpacker budget?
Yes, Pakistan is very cheap.
A hotel room: €10
A meal: between €1 and €2
Alcohol costs nothing as you will not find any.
Transport is very cheap.
For these 19 days my budget was the following:
| Post | Budget |
| --- | --- |
| Airline ticket | 490 € |
| Motorbike rental | 150 € |
| Meals | 114 € |
| Hotel | 215 € |
| Outputs | 30 € |
| Petrol | 39 € |
| Visas | 96 € |
| Transport | 40 € |
| Total | 1174 € |
What books should I read to prepare for my adventure?
Pakistan is an intriguing country. To prepare your trip and to know the country better, I advise you to read these 3 books:

Pakistan by Christophe JaffrelotThe book is written by a French political scientist specialising in India and Pakistan. This book allows you to better understand the country, particularly through its political, economic and cultural aspects. See on amazon
Faut-il avoir peur du Pakistan by Pauline Garaude, a French journalist who lived in Islamabad. This very interesting book allows you to analyse and understand the current geopolitics. See on amazon
Pakistan in 100 questions by Gilles Broquérat, Research Associate at the Foundation for Strategic Research. This book published in 2018 is my favourite.
How was Pakistan created? What is the place of Islam in the constitution? Who assassinated Benazir Bhutto? What are the religious currents of thought? Why is Punjab the economic powerhouse? Will there be a water war?
He uses a similar model to blog (I didn't invent anything): simple questions and answers, which allow you to really understand the country. See on amazon
What are the essentials to take with me?
To travel in the country, the 3 essential items I had and highly recommend you to take are:
A box of micropur: 
To purify the clear water. In the mountains, you can drink water from streams, but theaterways are lined with animals and are soiled with faeces. Even if the water is clear, you have to purify it to avoid getting sick. See on Amazon
A survival blanket: This is the essential item to take with you on your trip. It takes up very little space and can protect you from heat, cold or damp. It is even strong enough to be used as a stretcher. At less than 2 €, it would be stupid to do without it. See on Amazon
A money belt It's a normal looking belt in which you can hide up to 20 notes. It's the best way to hide your money. See on Amazon
How to travel by motorbike in Pakistan?
Where can I rent my motorbike?
In Gilgit, the north is really the ideal area for motorbike travel. The nature is incredible.
My buddy Rashid and his brother offer all kinds of motorbikes, from the simple classic honda bike that all Pakistanis have to the big 250cc cross. You can contact them directly at voyageraupakistan@gmail.com.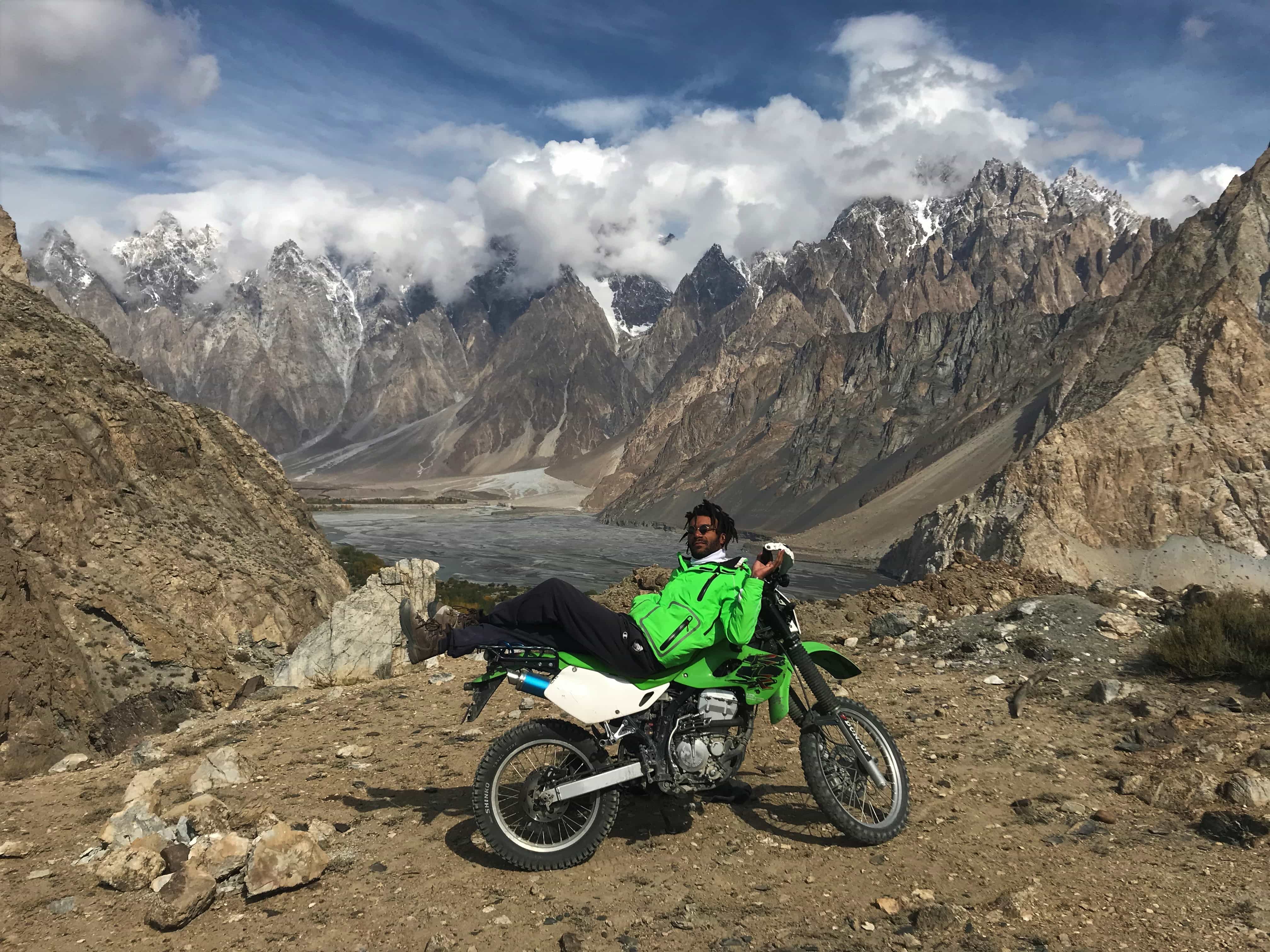 What is the rental rate?
12 to $25 per day depending on the size and duration of the rental. The easiest way is to contact Rashid and ask him.
What documentation is required?
You must have your international license (free at the prefecture and valid for 3 years).
Rashid's motorbikes are in order, they have a number plate and a registration card.
Is driving in Pakistan dangerous?
No, but it takes experience, this is the country where I found the roads in the worst condition of all my motorbike trips. In Balistan, they are mountain roads. Apart from the amazing driving of the locals, there are daily rockslides on the road. You have to watch out for what is coming from behind, in front of you but also, and this is quite unusual, from above. Loïc took a big rock in the back one morning.
If you ride carefully, you will have a lot of fun and you will have time to admire the landscape. You will also see some very surprising things. One day we passed a lorry driving at full speed with a child sitting on its bumper...
The motorbike is really the ideal mode of transport when travelling. It allows you to go everywhere and to create surprising and unexpected meetings. Pakistan is the country where, like Loïc, I met the most hospitable people, whatever the trip. The combo Pakistan + motorbike, can only give rise to an incredible adventure.
How do I find my route?
Pakistanis are really friendly, so you can easily ask people.
If you travel with your smartphone, use maps.me and google maps as they are the most complete GPS applications for travelling in the country.
Can you drive at night?
We did it but it's not really smart, it's not lit at all, a lot of people ride without headlights and so it's quite complicated to distinguish obstacles, which would be less disturbing in a truck than on a bike. And if you break down, it's more complicated to find a mechanic who might not have electricity anyway.
The night falls around 6pm, so make sure you get to your accommodation before then. The nightlife is not as lively as in Ibiza, so you can stop anywhere, it won't make a big difference to your evening.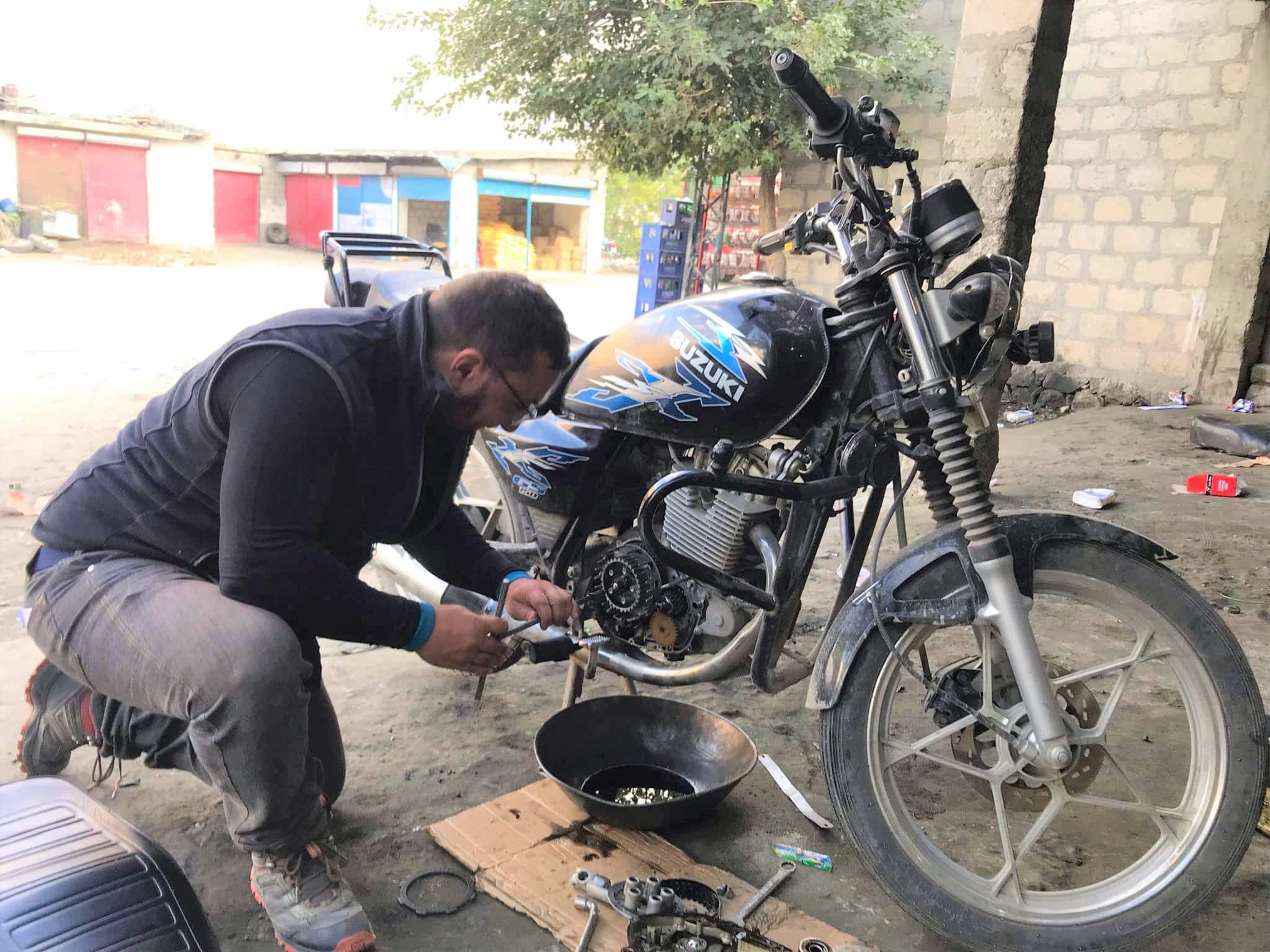 What to take specifically for motorbike travel?
I have travelled several times by motorbike, notably in Togo and Vietnam. My experiences and my exchanges with readers lead me to give you the following advice.
A European standard helmet: this is the first time I've done it, but it's really better to have your own helmet in your size.
Trekking shoes or motorbike boots. In Pakistan, in the mountains, it is not uncommon to ride on rocky trails. Waterproof boots that protect your feet are a real plus.
Spare parts for your bike. Vincent recommended this to me, and it's really clever. Take with you:
A throttle cable, a clutch cable, a clutch lever, a brake lever.
All these parts can be changed very easily and you save a lot of time if you have them with you.
An anti-puncture spray.
Tensioners, to attach your bag.
Rainwear, it's always nice to be well equipped in case of rain. These suits take up little space and are very cheap. You can find some very good ones on Amazon.
A rain cover for your bag. To protect it from dust and rain. You can find some very cheap ones on Amazon.
What precautions should be taken on the road?
To ride safely, I advise you to follow the following rules (which you can find in my guide to travelling in Vietnam by motorbike):
Never drive at the maximum speed you are capable of. Go at 80% of your potential so that you can anticipate and react to all situations at
.
Look at the signs and ride in the motorbike lanes.
Always anticipate oncoming traffic. 
Stop before you get tired, don't go too far.
Watch out for the exhaust pipes of your bike and other bikes when you park. I can guarantee you that it is much more painful than a sunburn.
I hope that you have found the answers to all the questions you were looking for and that you are ready for the Pakistani adventure.
Do not hesitate, if you have other questions to leave them in comments.
If you think of other advice or information leave them too, that they are added to the article.