You are planning your trip to Central Asia and you want to rent a 4×4 or a motorbike. You are wondering who to rent your car from? Where to find a good rental agency? This guide is for you!
A road trip to Central Asia requires good preparation, the state of the roads, the terrain, the climate and the lack of offer require that you organize the rental of your car in advance.
In summer, supply is lower than demand. This phenomenon has been amplified by the COVID which has forced most rental companies to sell their cars. Booking your car in advance, allows you to have a correct price and not to lose time on the spot.
If you are travelling to several countries, you need a rental company that provides car papers and insurance that will allow the vehicles to cross borders.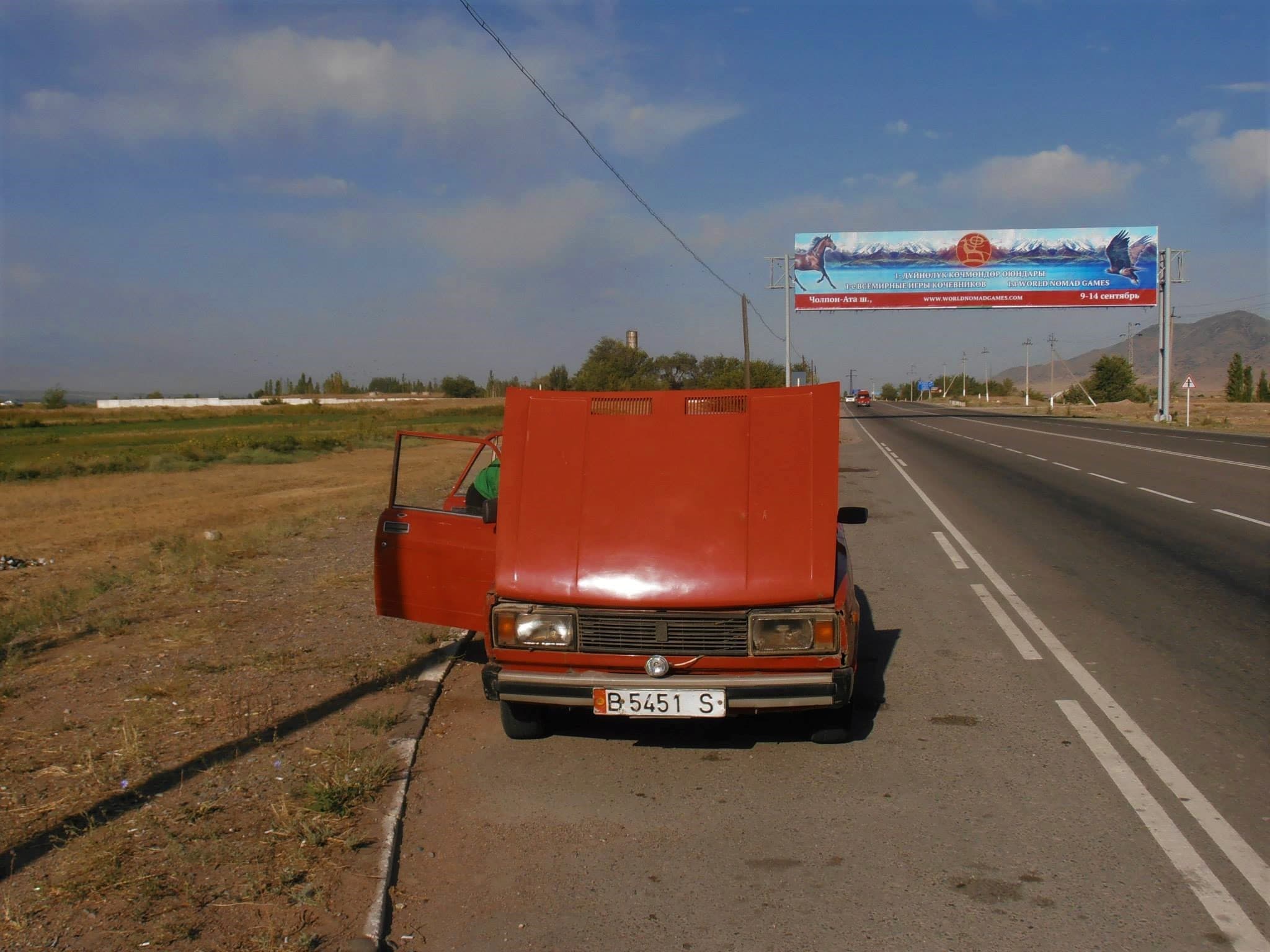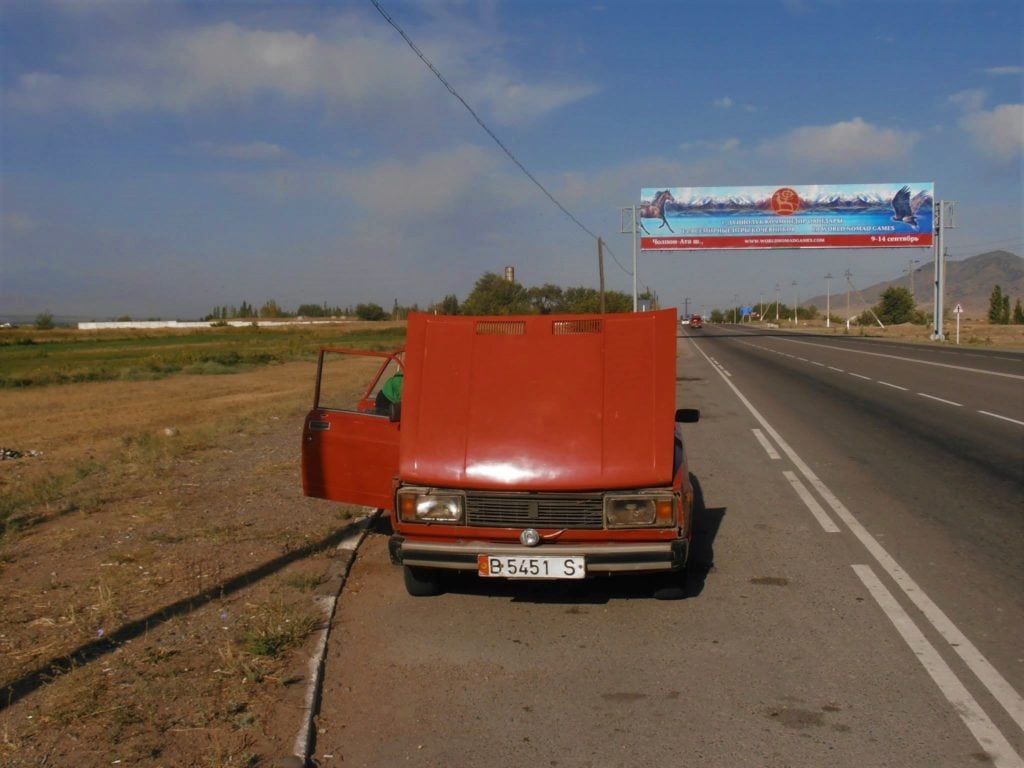 What documents are needed?
Don't forget your international driving licence. It is free and valid for 3 years.
Ask the rental companies in which countries your vehicle can be driven. Many rental companies do not have the necessary authorizations and insurance to allow their vehicles to cross borders.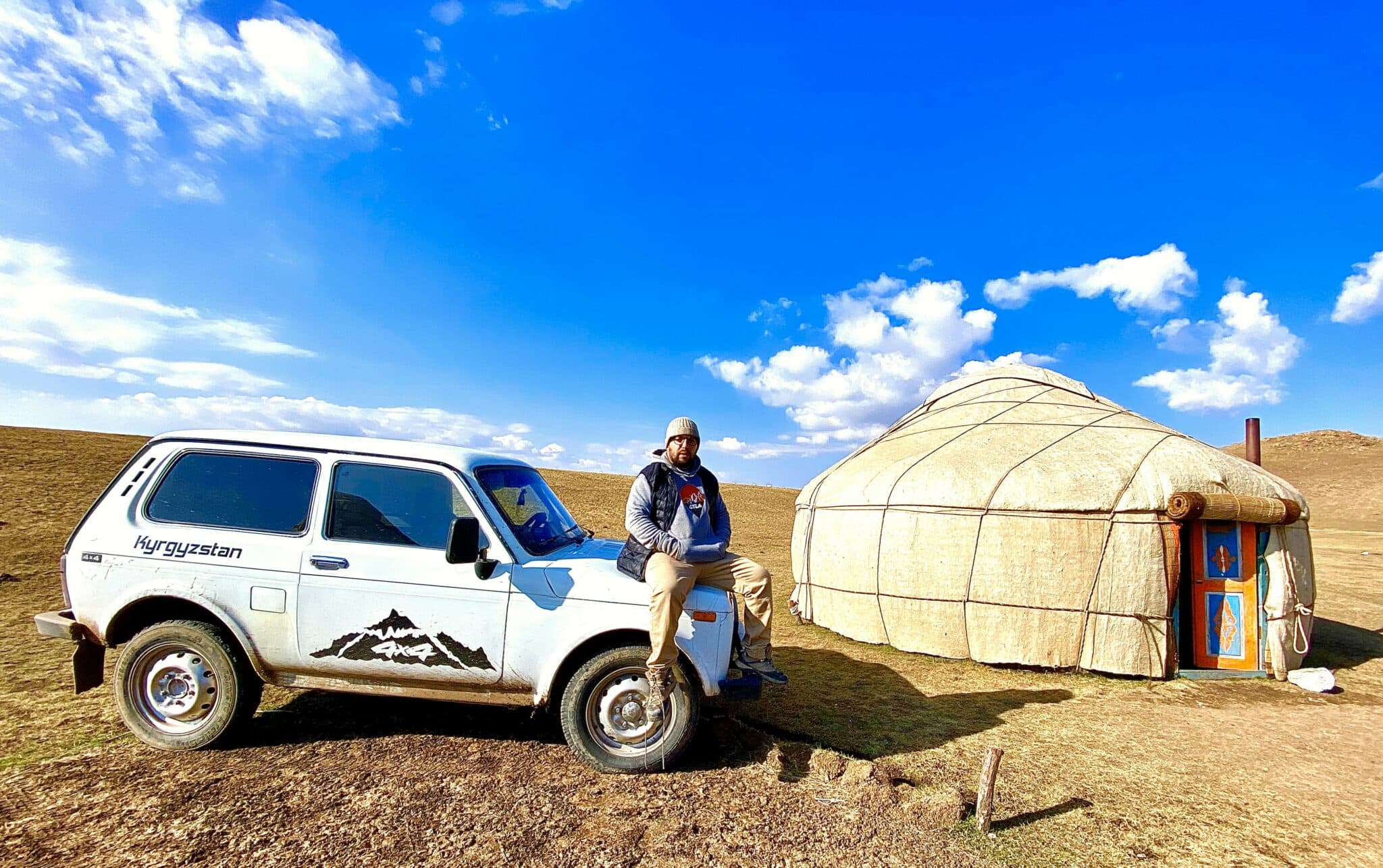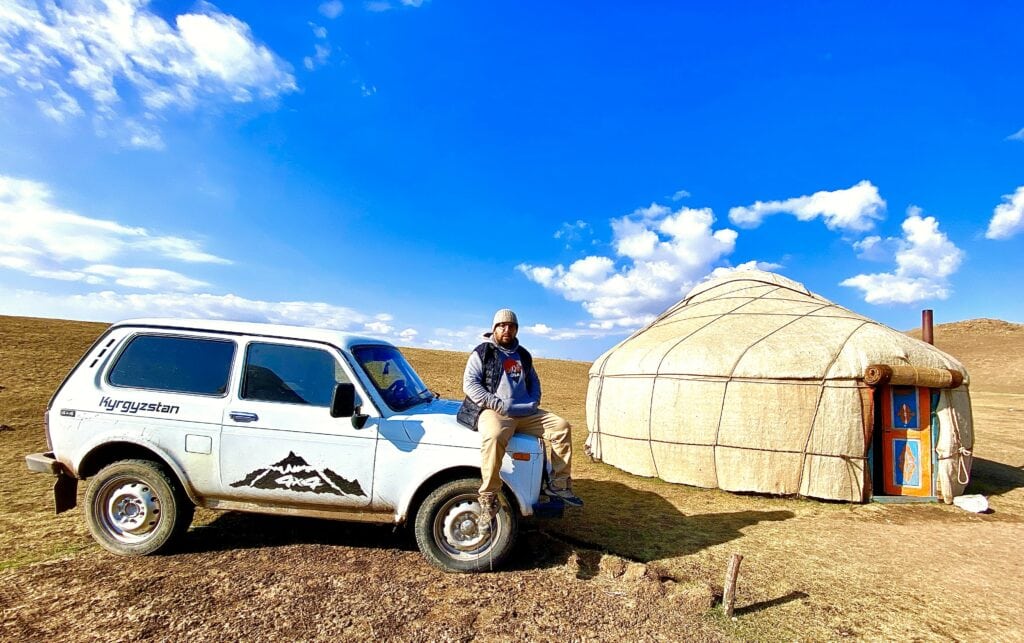 Do I need insurance?
Yes, check with your car insurance and your credit card insurance. They can add up to the guarantees offered by the rental company's insurance.
The rental companies I recommend have insurance, but bank cards in particular can sometimes offer very interesting additional guarantees.
In any case, ask your rental company what insurance guarantees it offers.
What should I ask my rental company before choosing my car?
Ask him which side the steering wheel is on. In Central Asia we drive on the right side, but it is not uncommon for vehicles to be imported with the steering wheel on the right.


Be sure to check the mileage package. If the mileage is not unlimited, be sure to ask for the price of the extra kilometre. If the package is 300 km per day, you should not have to pay extra, as you will not be driving that many km per day.


Ask your rental company about the equipment they provide. If you want to do some crossing, in the mountains trees are rare, a winch is useless. Ask if it's possible to get traction straps, windscreen plates and a shovel which are very useful if you get stuck.
What to do once you have rented the car?
Make a complete inventory of your vehicle, inside and out.

Make a note of all the dents, scratches and cigarette holes and don't hesitate to take photos to prove your good faith in case of disagreement with the rental company. You can send your photos by whatsapp to the rental company to have a proof of the date you took the photos.

Don't pick your car up at the airport, it's always more expensive. But at the same time it sure is more convenient, so it's up to you 🙂.
What are the rules of the road specificities?
In Kyrgyzstan, outside of the cities, you have to drive with your headlights on.
Also, unlike in France, priority is to those entering the roundabouts.
What is the price of petrol in Central Asia?
The good news is that petrol in Central Asia is cheaper than in Europe.
Kazakhstan is a major oil-producing country, which allows it to have one of the cheapest petrol prices in the world: €0.42 per litre.
In Uzbekistan: €0.79 per litre.
In Kyrgyzstan: €0.76 per litre.
In Tajikistan: €0.75 per litre.
What are the speed limits? 
In Central Asia speed limits are very simple:
60 km/h in the city.
90 km/h outside of the cities.
110 km/h on motorways.
What are the fines in Kyrgyzstan?
There are more and more speed cameras. If you don't respect the limits, your rental company will receive your fines and deduct them from your deposit.
Below, I list the fines for the most common offences:
1000 soms:
-Poor parking.
-No seatbelt in town.
-Driving without a licence.
-Speeding of less than 20 km/h.
3000 soms:
-Phone while driving.
-No seatbelts outside cities.
-Driving with lights off.
Failure to obey a red light.

7500 soms :
-Speeding over 40 km/h
17500 soms:
-Drinking and driving (0 tolerance)
What are the rules regarding drink driving levels? 
Alcohol is not tolerated at the wheel, do not drink before driving.

Just like in France, don't phone while driving.
How do I find my way?
Use Google Maps, Maps.me and Soviet MilitaryMaps on your phone to find your way around. To be sure they work properly, buy a local sim card. If you prefer traditional paper maps, the most accurate ones can be bought on https://nostromoweb.fr/en/maps-tourism/
Who to rent a 4×4 from in Kyrgyzstan?
In Kyrgyzstan, I can recommend several of my friends who have rental agencies:
In Bishkek:
Azamat, is a friend who offers cars at very cheap prices. His rates start at $55 per day, in addition to which he offers 5% discount to all readers of the blog.
Aigul, is a friend of ours who offers a small fleet of vehicles at reasonable prices. Her vehicles can be driven in Kyrgyzstan and Kazakhstan.
In Osh?
Oibek is a good friend. He is the guy to go to in Central Asia for all car and motorbike rentals. He offers a wide range of recent and robust cars and motorbikes perfectly suited for travelling in Pamir. He has incredible experience and knowledge of all the countries in Central Asia. He is a fascinating guy with a lot to say.
It is the only rental company I know whose vehicles can be driven in Kyrgyzstan, Kazakhstan, Uzbekistan and Tajikistan. On top of that, thanks to his network, he is able to assist you in case of problems in any of these countries.
Who to rent a car from in Kazakhstan?
In Kazakhstan, you will find several agencies like Europcar or Hertz that rent good city cars. For travelling throughout the country, I recommend Topcar. It is an agency in Almaty that a reader told me about. Since then, several other readers have recommended it to me. I have only good feedback and their prices are very fair.
Unfortunately their vehicles cannot leave the country. rental companies in Kyrgyzstan are the only ones I know of which rental vehicles can cross borders.
Who to rent a 4×4 from in Tajikistan?
You will have a hard time finding a car without a driver in Tajikistan.
If you want to travel through the Pamir, it is best to rent a car from Oibek. Osh is the ideal place to start your journey through the Pamir.
If you are not going through Osh, Oibek can drop you off in any city in Tajikistan.
Who to rent a car from in Uzbekistan?
I sometimes read that it is impossible to rent a car without a driver in Uzbekistan. This is not true, it is possible and easy. I don't have any contact in the country, but I have several very good feedbacks from the readers of the blog.
I recommend you rent a car from this agency which offers a nice range of vehicles that unfortunately can't leave the country.
If you prefer to buy your own car, I advise you to take an old Lada, as I did:
These are the tips and best addresses to organize your road trip and car rental in Central Asia. Do you have other questions, which you would like to see answered by this guide? Don't hesitate to leave your questions, recommendations and advices in the comments. I wish you a good preparation and a good road trip. See you soon.