I am on my plane to Togo and apart from some information, I realised a few weeks ago that I didn't know much about this country. It was for me, a journey in unknown land.
I knew it was a former German colony in West Africa. The official language is French and the capital is Lomé.
This was the only information I had before preparing my trip.
I don't like to plan my trips from day to day. But I don't like to leave without a minimum of knowledge. It's the best way to make a cultural faux pas, get ripped off, feel lost and ruin your trip.
The Internet and social networks give you easy access to information. It would be stupid not to take advantage of this.
How did I get the idea to go to a foreign land?
For a long time, I had thedesire to discover sub-Saharan Africa by motorbike. After having travelled with my own means of transport in Vietnam and Sri Lanka, I absolutely wanted to live the same experience in Africa. It's the best way to live close to the locals.
As this continent is less touristy, I had a hard time finding reliable information that would allow me to orient myself towards a particular country.
I found a facebook post, in the group " backpackers travel":
More than a year ago, Ugo was looking for information to prepare his motorbike trip to Togo. I replied to his message and asked him if he had been able to do his trip and if he could give me some advice. He didn't expect this post to come up. Good news, he was able to do his trip while staying in Togo.
We then exchanged private messages. He explained that it was very hot, that he drank 10 litres of water a day "without peeing", that the traffic was not very good and that the police were equipped with machine guns.
He also offered to put me in touch with the person he had rented the motorbike from. In short, he decided that I should go to Togo.
How did I organise my stay in Togo?
When I prepare a trip with my own means of locomotion, I don't look for a flood of information. Travelling, riding a motorbike, is about freedom. I don't need to plan an itinerary, nor do I need to know in advance what to see.
What interests me is to move forward freely, according to the encounters, having a minimum of knowledge of the codes of the country, to do it without too much danger.
I just need answers to the following questions:
Do I need a visa? Vaccinations?
Is it legal for a foreigner to drive a motorbike?
Can I easily buy a motorbike and is it easy to resell it?
If not, can I easily rent a motorbike?
Is it easy to find petrol?
Is water readily available?
Are the police corrupt? If so, how much do they charge to leave you alone?
The rest, the route, the accommodation... I have travelled enough to know that I am capable of improvising it there according to the people I meet.
Visas, vaccines, the answer is easy to find on the advice to travellers from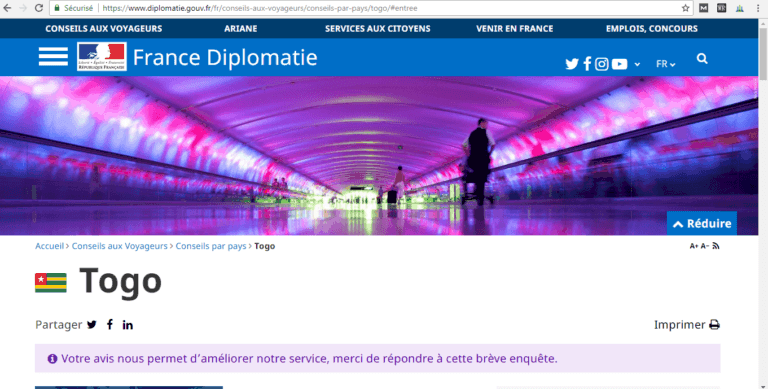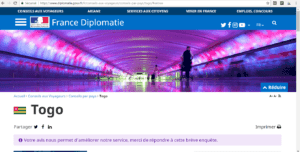 foreign ministries.
For the other answers, the only source of information is bloggers or travellers and locals there. Ugo, was able to answer my various questions. So I know that it is legal to drive a motorbike with an international licence.
Buying a motorbike is possible, but it is expensive (300 € second hand). The country is not very touristy, so reselling in 1 hour to another traveller like in Vietnam is impossible. He has a contact who can rent me a good motorbike at a good price.
Ugo assured me that water and petrol were available everywhere. He told me that life was cheap. He had lived for a month on €400. Finally, the police are honest.
This last question may seem stupid to you, but during my trip to Kyrgyzstan, I did part of my journey by car. Our contacts there had informed us that the police would try to take money from us, for no reason, but that we would get away with leaving them the equivalent of 50 cents.
We always got away with less than 1€, but the haggling sometimes started at 50€... It' s always reassuring to know how much leeway you have against corrupt law enforcement in an unknown country.
Ugo also explained to me that he had not travelled outside the south of Togo on his motorbike, as he had gone ona humanitarian trip with his association Yananga.
Following his proposal, I was able to attend a meeting of the association before my departure.

Having no knowledge in this field, it was a very interesting meeting which allowed me to learn a little more about Togo and to discover this associative environment that I had never really visited.(If you wish to get involved in humanitarian work, do not hesitate to contact them, they are always looking for goodwill).
How did my trip allow me to meet people before my departure?
As I explained to you, what interests me most about travelling is meeting people. While preparing my departure to Togo, I realised that the journey and the encounters already start during the preparation.
After having met Ugo and attended the meeting of his association, I devoted myself to the preparation of the rest of my adventure.
For this trip, I also had the idea to leave with a tent, and to camp in the villages. I imagined that it was easy to do since people speak French. Which, I admit, is a very basic reasoning and not very reliable.
So how do you know if it was really possible?
I started by asking my friends and family. Ugo had visited the country with his association. So he didn't really have any idea of the possibility of doing it on his own in Togo.

Loïc, a long time friend who had travelled a lot, who had travelled to Ghana on his own motorbike and lived and travelled in several African countries (this is when I asked myself why I hadn't asked him for information earlier, and to this day I don't have an answer to this question) reassured me that Africans were the nicest and most welcoming people he had met during his travels.
This was reassuring but it didn't really answer my question. In the meantime, the people Ugo had put me in touch with offered to meet me at the airport and to accommodate me in Lomé.
This confirmed what Loïc had said. Having informed myself a little about the country and thanks to the meetings that followed, I now have people to welcome me and help me take my first steps in this unknown country. Nothing beats a local host to start your trip.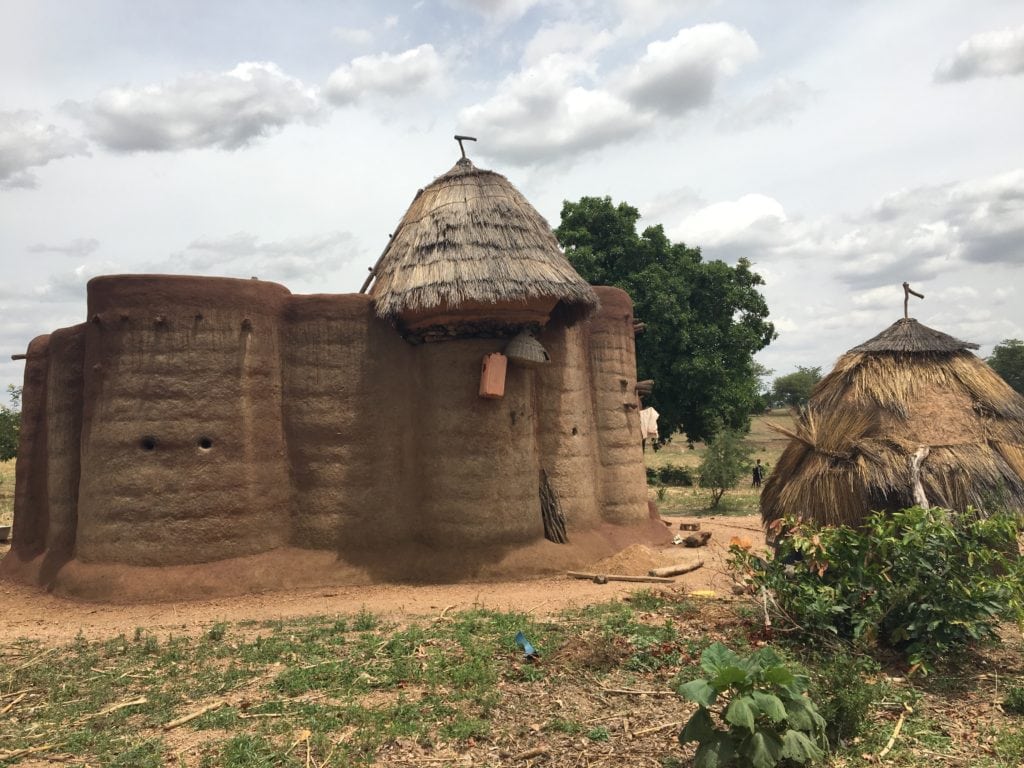 Then I bought the Petit futé Togo. It is the only travel guide exclusively dedicated to this country. I didn't find this kind of information in it but it's always interesting to have this kind of book.

Even if I rarely use them to organise my trips, I find that guidebooks allow me to have a global vision of the country and its traditions. It is essential before arriving in an unknown land.
The guides are interesting but for more specific information, I find that the best information is found on the blogs.
They have the advantage of being easily updated, you can ask questions to the bloggers and you can often find a lot of additional information in the comments. I searched and searched and found nothing. I was a bit disappointed, but I thought that my article on Togo, when I returned, would fill the gap.
Finally I called upon a larger community. As Facebook had allowed me to meet Ugo and to advance quite a bit in my journey, I went back there and also browsed the forum.
I found the answer to my question on Voyage Forum, in a discussion on Moto et Itinéraire Bénin Togo. I left a message and Thibaut who had participated in the discussion contacted me by email. We exchanged by message and then by phone.
Thibaut is passionate about Africa, he shares his life between France and Benin where he develops solidarity tourism activities. He has travelled several times by motorbike in Togo and Benin and explained to me that it is easy to camp in villages. All you have to do is ask the village chief for hospitality and leave him a present when you leave. It's all in one sentence but it's incredibly useful. Now I know it can be done and I know how.
I had all the answers to my questions but the preparation of my trip and the meetings were not finished.
3 days before my departure, I met a friend by chance. We chat, I tell him about my upcoming trip. He tells me to stay with him. A Togolese friend of his arrives and he takes the opportunity to introduce me to him.
His buddy is cool and he's happy to give me information about his country. Carmel arrives, and is indeed very nice, we chat a lot, he leaves me his number and tells me that if I need anything he has a lot of contacts in the country. He gives me a piece of advice, on a subject I hadn't thought of: currency exchange.

He advises me to take €100 notes and change them on the street. The rate is better than at the ATM. Finally, he gives me 50 000 CFA left over from his last trip, so that I don't have to worry about it when I arrive and tells me that I only have to give it back to him when I come back. My friend was right, Carmel is really cool.
Finally, on the plane, where I am now, I find myself next to a very nice European fifty-year-old. We talked a lot, I told him about my motorbike trip project. Denis explained to me that he has been living in Africa for 30 years, he has set up several companies there, but he is above all a motorbike enthusiast who has done the Paris Dakar four times.
So he just offered me to come to his place tomorrow to give me maps with all the most beautiful tracks in Togo.
As you can see, preparing a minimum of my trip allowed me to meet new and interesting people, who also gave me a good image of Togo. A safe country, with friendly people and an affordable cost of living. " You will see that the Togolese are incredibly nice": this is the sentence I heard the most.
I'm about to land in this non-touristy country that I know almost nothing about but I'm super excited. You don't really know what a place looks like until you go there. But I know pretty much what to expect. I have local hosts who will welcome me. I know the main codes that will allow me to evolve serenely during my trip.
Travelling to a country you don't know, stepping out of your comfort zone, can be scary. But doing a minimum of research and talking to other people erases that fear. It's not about making a day-to-day plan, but simply about informing yourself about your destination: a prepared and informed traveller is a better traveller.
I still have everything to learn about Togo. But now I can do so with what my new friends and those waiting for me at the airport in Lomé have given me.
My plane has just landed, I leave you. My adventure continues. I am eager to meet my Togolese friends and to set foot in this country I know nothing about.
And have you ever been to a country you knew nothing about? How do you prepare your trips?