I'm going on a trip soon and when I pack my bag, I always check my blog to make sure I don't forget anything. So I thought that for this article I would kill two birds with one stone. Write an article that gives you my list of things to do before leaving on a trip and at the same time make my own checklist that I wouldn't have to rewrite before each departure.
Here you will find a list of important things that will help you not to forget anything before leaving on holiday.
Start with the basics:
Choose a destination.

Take your leave.

Buy a plane ticket, bus ticket or write your sign for hitchhiking.
Continue with the administrative 📝 :
Check your passport and its validity (passport valid for 6 months after the arrival date in many destinations).
Scan your passport and send you a copy by email.
Find out if you need a visa and how to get one.
Check the validity of your international permit (3 years).

Do your international permit (if you don't have one) it's free at the prefecture.

Take your national permit with you, which must always accompany your international permit

Register on the Foreign Ministry's website so that you can be contacted in case of problems.

Go to the travel advice website and get the number of the embassy and French-speaking doctors in your destination country.

Check with your bank to see if your bank card covers you during your trip: this site also gives you this information

https://www.votre-assistance.fr/#/

If you don't have travel insurance, get one that covers you for your entire stay. It will save you from paying €5000 for a broken knee in Bosnia.
Check the list of important things for your Health 👨⚕️ :
Find out what vaccines are needed. Don't go to Pasteur, it's a private institute which is good, but lives from selling vaccines. Make an appointment with the international vaccination centre of the nearest hospital.

Take your international vaccination booklet with you (often required for yellow fever).

Take your European Health Insurance Card with you when travelling in Europe https://www.ameli.fr/assure/adresses-et-contacts.

Make an appointment with the dentist for a preventive visit.

Take a pair of spare glasses with you. This will prevent you from having to take pictures of landscapes you can't see.

Check the contents of your travel medicine chest.

For anti-malaria, you have the pharmacy

https://pharmaciemonge.pharminfo.fr/

in Paris.
Check the checklist for your money 💰 :
Check the expiry date of your credit card.

Check and if necessary change your withdrawal limits.

Take the number of your card's helpdesk with you in case of loss or theft.

Send the dates of your trip to your bank, so they don't block your card thinking it's been stolen and you don't have to take this advice.

Registering a relative's rib: most travel blogs advise having two credit cards in case of problems, but this is only valid for long trips. If like me you don't travel for a long time, you can send money via western union or another service that will cost you much less. In this case it's always more convenient and nice to pay back the person who is helping you out right away.

Take some cash with you so that you have an emergency reserve.

Find out the exchange rate of your destination country.

Pay your bills.
Get your

phone

ready

📱 :
Unlock your phone.

Download useful applications for your trip.

Free up your phone's storage space to take photos and download music.

Buy a local chip when you arrive.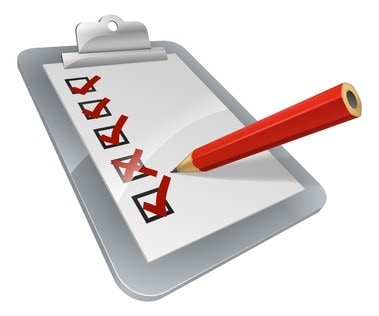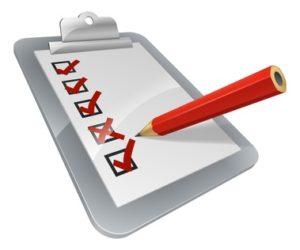 Check your Materials 📷:
Check the voltage and plugs in your destination country.

Take an electrical adapterwith you.

Check the functioning of your electronic devices.

Recharge your batteries.
Pack your bags 📦:
Take clothes in your hand luggage, so you don't have to wear I LOVE BUDAPEST clothes because the airline lost your luggage.

Check if your main luggage can be switched to hand luggage, so that the airline doesn't lose it.

Take sandwiches with you to avoid the airport snack bars.
Prepare your arrival in your destination country 🗾:
Buy a travel guide and learn about the customs and history of the country.

Review your foreign languages.

Buy a local conversation guide.

Look for cool events to go to in your destination country.

Book accommodation for your first night.
Leave your Housing 🏡 :
Tidy up your flat.

Empty your fridge

Turn off the water.

Turns off the electricity

Take out your garbage.

Lock the door and give a spare key to a friend.
What is your list of things to do before leaving your home to go on a trip? Don't hesitate to add to the list in comments.