I often read or hear that travelling is expensive and not within the reach of everyone. My experience as a traveller, allows me to tell you that there are many countries in the world where you can travel for very little money. In this article, you will find my list of the 5 cheapestcountries in the world, which you can easily visit for less than 20 € per day.
How did you compile this list?
This list is only composed of destinations where I have been once or several times and where I know it is possible to live with 20€ per day. So, you will find on the blog a complete article corresponding to each of these destinations.
Why €20 per day?
20 € per day is a lot of money. In some of the countries on this list, it's half a local salary. In Togo, where I was recently, the minimum wage is €45 per month. Many people live on this amount. In all the countries I'm presenting to you, the minimum wage never exceeds €200. 20 € per day in these places is a lot of money.
20 per day in France is also a lot of money. For many people it is less than the amount they have left to live on after paying their utilities and rent. But above all it is less than the monthly budget of the vast majority of students.
The idea is to show you that you can travel on your normalmonthly budget, or with some savings added in. I always travel with my monthly salary without touching the money I have saved.
In this budget of 20 € per day, I don't count the plane ticket. For these countries it is between 150 € and 500 €. Depending on the destination, this means a saving of €12 to €40 per month over a year.
Finally, travelling on this type of budget also means leaving with a certain idea of travel: meeting new people and discovering new cultures.
With 20 € per day, you won't be able to stay in a hotel with a swimming pool, nor will you be able to take a driver and a private vehicle. You will easily manage to do without by going to the beach, taking public transport and meeting great people.
Below, you will find my list of the 5 cheapest countries to travel to:
Kyrgyzstan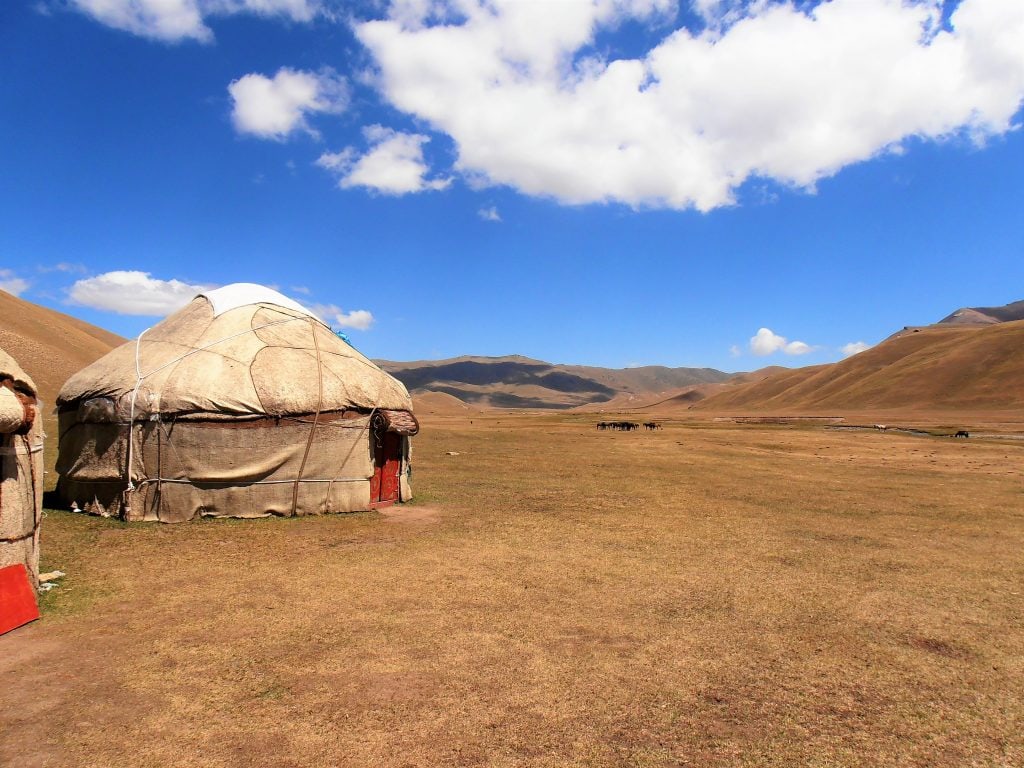 Even if it is a rather confidential destination, Kyrgyzstan is one of the cheapest countries I have ever travelled to. In this list, it is the ideal destination if you are a nature lover. I have been there several times. It's really easy to find accommodation, get around and do activities for less than €20 per day. The number one interest of this country is that it is 98% mountains and nature.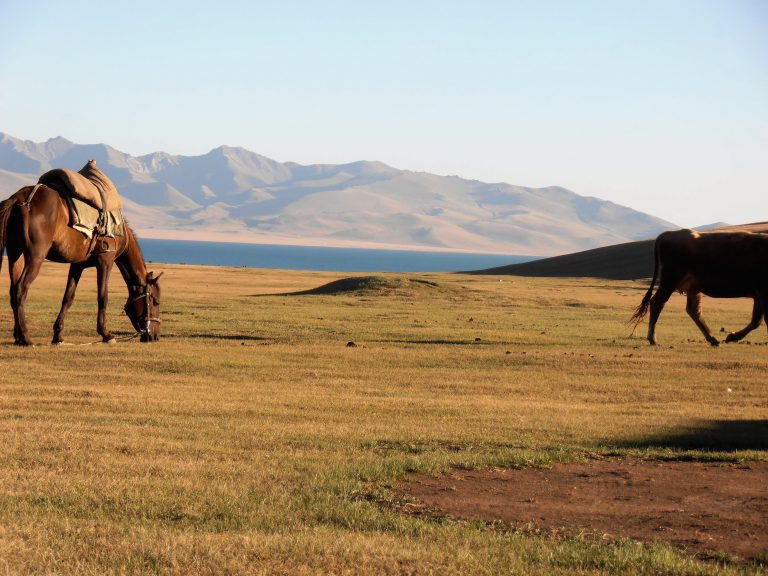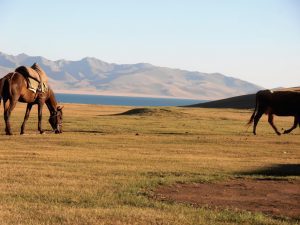 You can stay in a hostel or a yurt for about €7, and you can find cheap restaurants for about €2 or you can eat in yurts for €6. You can stay and eat in yurts for much less. For example, I stayed with a peasant family for 2 € a night. Finally, travel is really cheap. Most long bus journeys cost less than 5 €.
The most expensive tourist activities are horse riding. They are negotiated at around 30 € per day, guide, accommodation and meals included. Speaking of horse riding, the Kyrgyz practiceoulak tartysh, a game in which two teams of riders compete around a goat carcass that serves as a "ball". You can easily attend a game during your stay. Don't take part in it, before attending it I wanted to try it but as I had no experience of barbarianism, I preferred to give up. It is an ultra violent sport but really spectacular.
To spend less money you can alternate stays in a yurt with nights in your own tent (this is essential for some high altitude treks), go on your own without guide and cook your own food.
For horse riding, it's the same, you don't have to go through an agency. I rented a horse several times for a day to Kyrgyz farmers in the mountains. It's an incredible experience to ride alone with your horse at 3,000m altitude.
It is a place where people are very friendly. Even if you don't speak the same language, you will easily get along with Kyrgyz people. Finally, to get around, you can easily hitchhike. It is the most common way of transfer in this country. Everyone will stop to pick you up. Depending on your destination, you will be picked up for free or you will have to negotiate the price of the journey.
The cost of living in Kyrgyzstan is just one of the reasons why you should travel to Kyrgyzstan. If you want to know more about this country, I invite you to read my article, which lists the 10 reasons why you should travel to Kyrgyzstan.
Finally, if you are decided to go there, do not hesitate to join the facebook group: travel to Kyrgyzstan.
Togo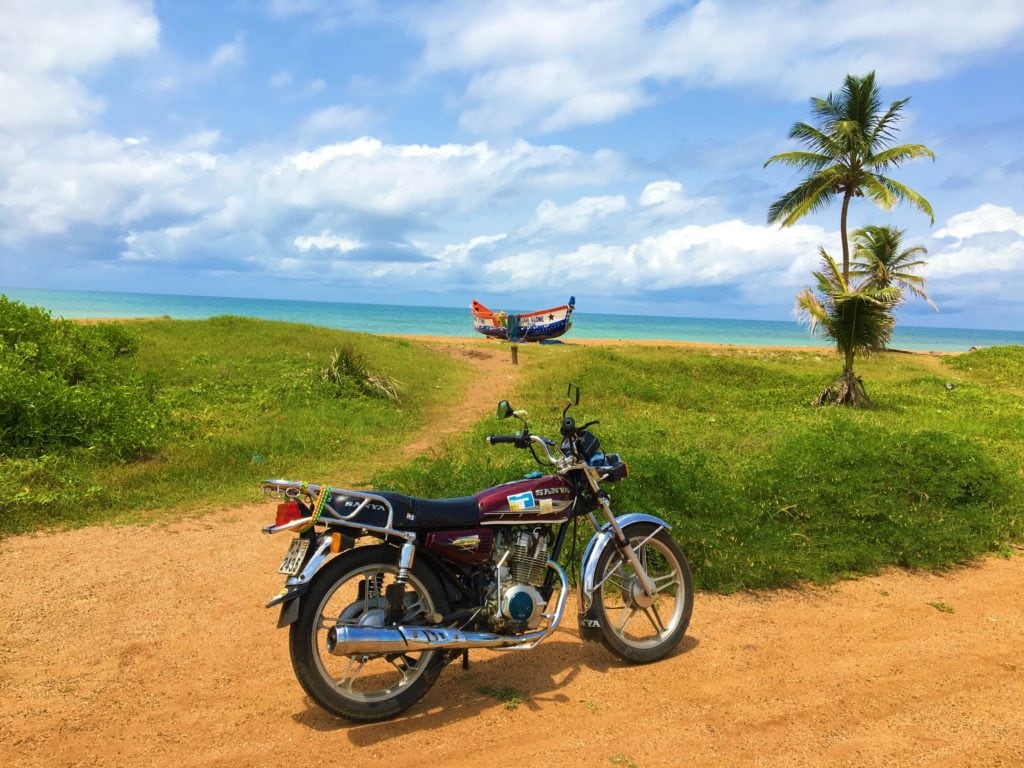 Another country that is quite confidential. Togo is truly a cheap destination. CThis is the least touristy place I know (this is no longer the case since I was in the 5th destination on this list). If you want to travel off the beaten track and make sure you don't run into any tourists, this is the destination for you. There is no youth hostel, no tourist bar and I didn't even see any souvenir shops.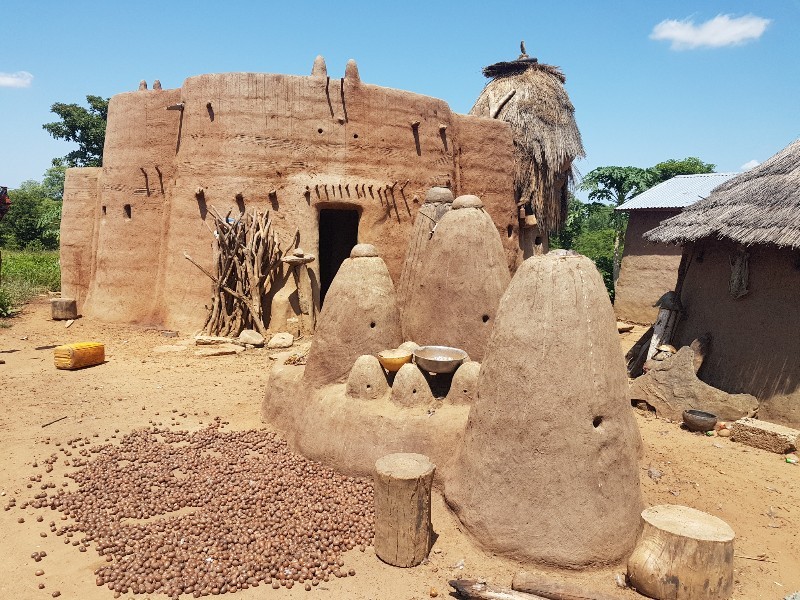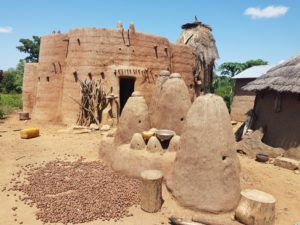 Throughout the country you can find hotel rooms for less than €10. In most small restaurants and on the street you can get a meal for less than €2. There are plenty of street vendors selling sandwiches or omelettes for less than €0.12, so you can get food at a very low price. Transport is really affordable as you can travel across the country by bus for less than €12.
Tourist activities are cheap. You can take a guide for a day for less than €10 and go trekking.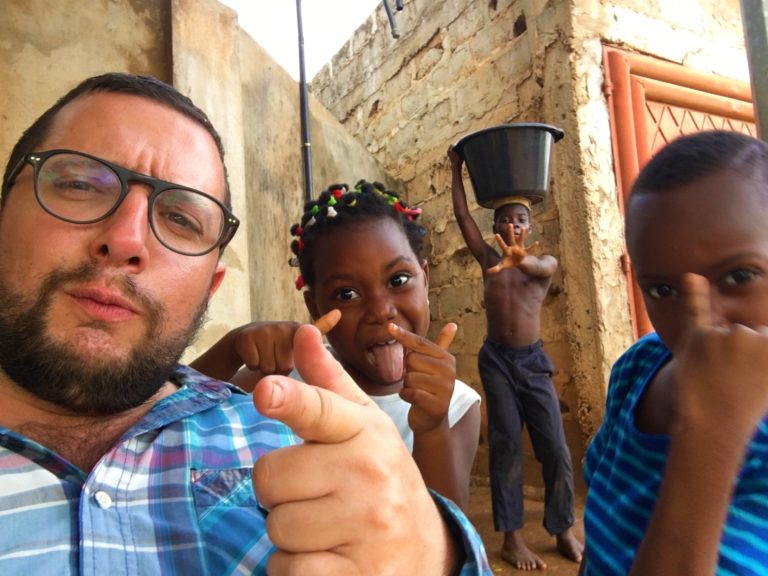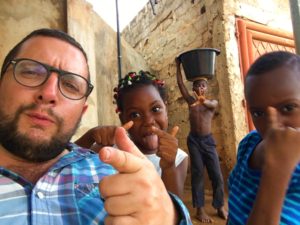 But the main interest of this destination is its population.
The Togolese people are very welcoming, curious and speak French, which makes it possible to have real conversations and to really exchange with them. This was my favourite activity. This is the trip during which I had the most laughs with the locals.
Togo has about fifty different ethnic groups and is nicknamed "Africa in miniature". So you meet a lot of different people and it's culturally very interesting.
One way, a bit more expensive, but which will allow you to get in touch with the locals even more, is to visit this country by motorbike. This is what I did. Renting my motorbike and paying for petrol was more expensive than if I had taken local transport, but it gave me a real sense of independence. By having your own motorbike, you can save on the accommodation budget, by taking a tent and asking the village chiefs for permission to camp. My mate, Thibaut, has often done this. Offering hospitality to travellers is part of the country's traditions. I had brought my tent with me, but I didn't use it because I was stupidly away during the rainy season.
Vietnam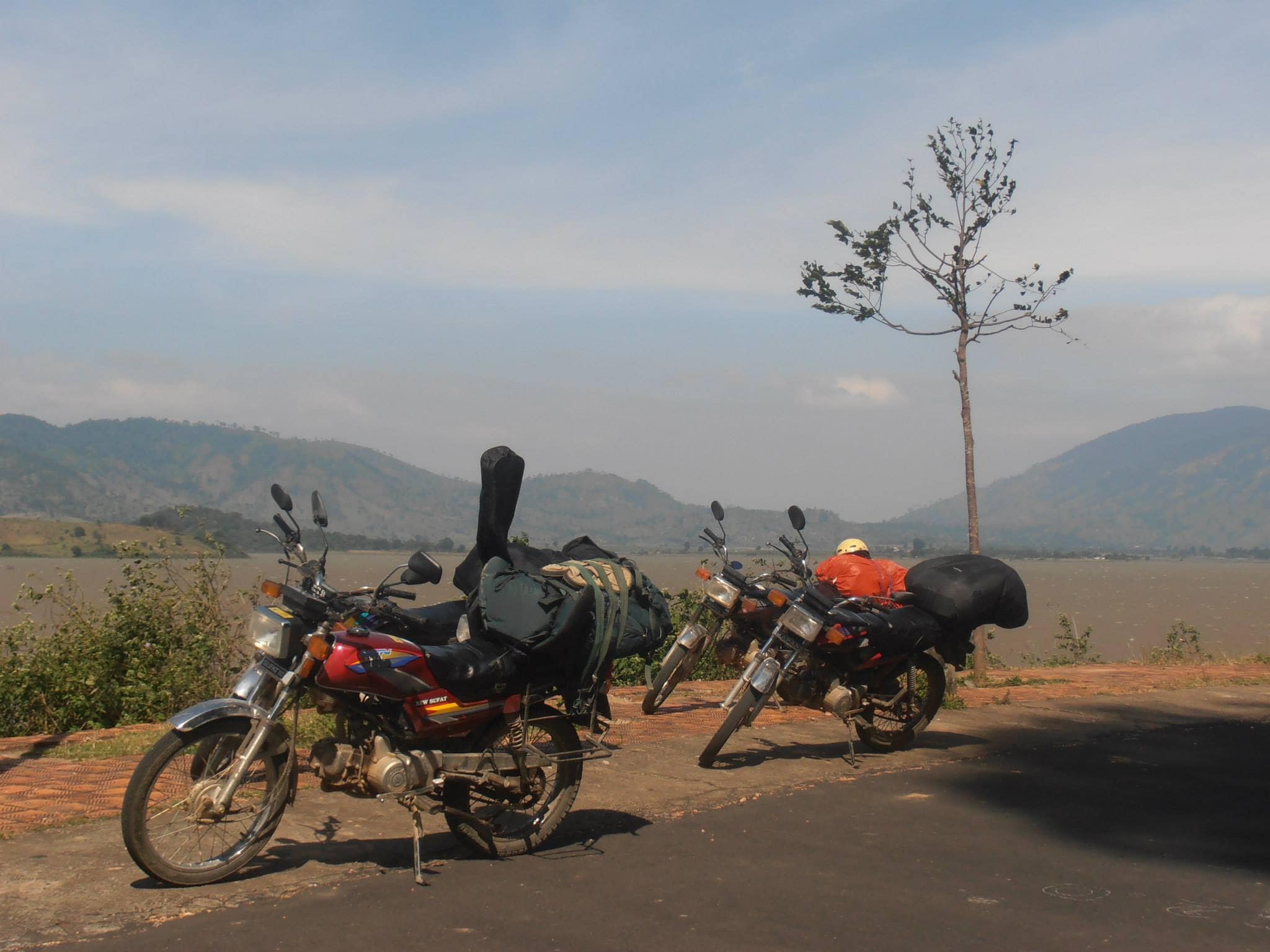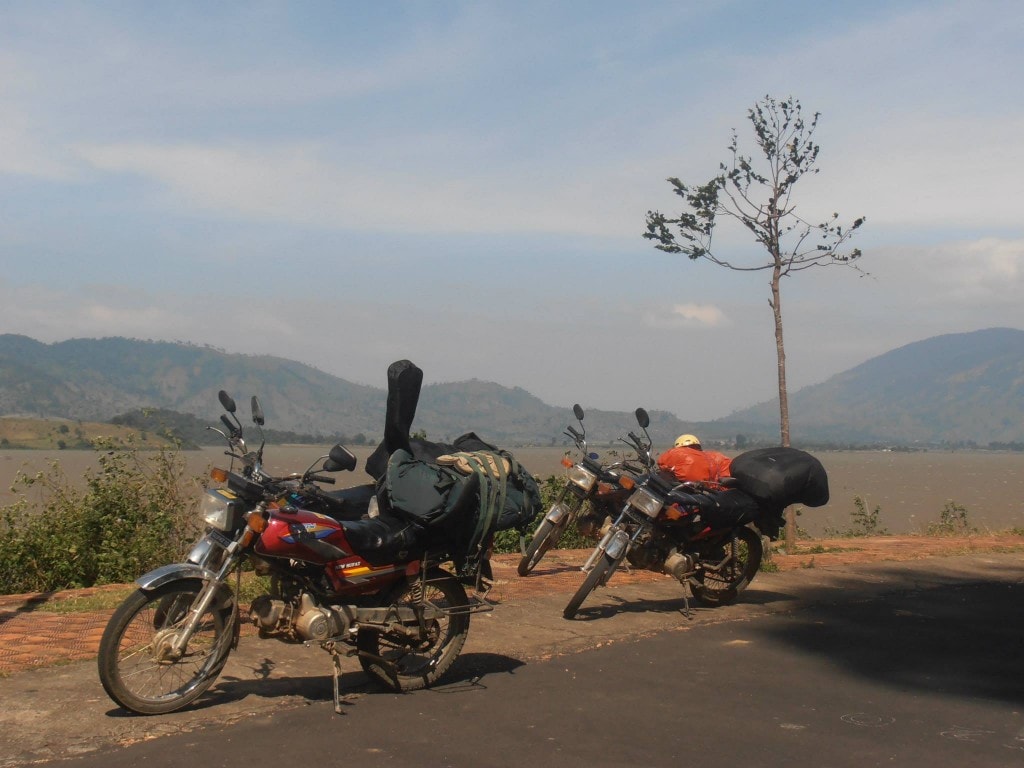 Speaking of motorbikes, VietnamCanada, which I've visited several times with this mode of transport, is undeniably one of the cheapest countries in the world. In this list, it is the easiest place to travel, which makes it the perfect destination if you are looking to go to an exotic country without having to worry about organizing your trip.
I was really surprised by the cost of living. On the first evening of my first motorbike trip, I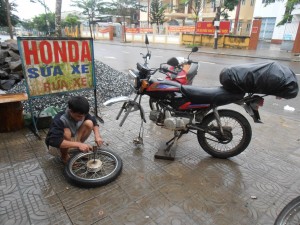 I randomly stopped at a hotel that looked luxurious and I got less than 10 €. But this is very expensive for this country. You can easily stay in single rooms for less than 5 € and find a bed in a dormitory for less than 3 € with breakfast included.
For food, it is easy to find restaurants where you can eat for 1 €. This is the place where I drank the cheapest beers in my life: 0,03 € per glass. Also, to get around, there are open bus tickets that are very affordable. For example, this companyIn addition to the above, the company offers a €40 ticket to travel from Hanoi to Hue, Da Nang, Hoi An, Nha Trang, Mui Ne, Da Lat and Saigon, a distance of more than 2,000 km, stopping for as many days as you like in each city. And that's the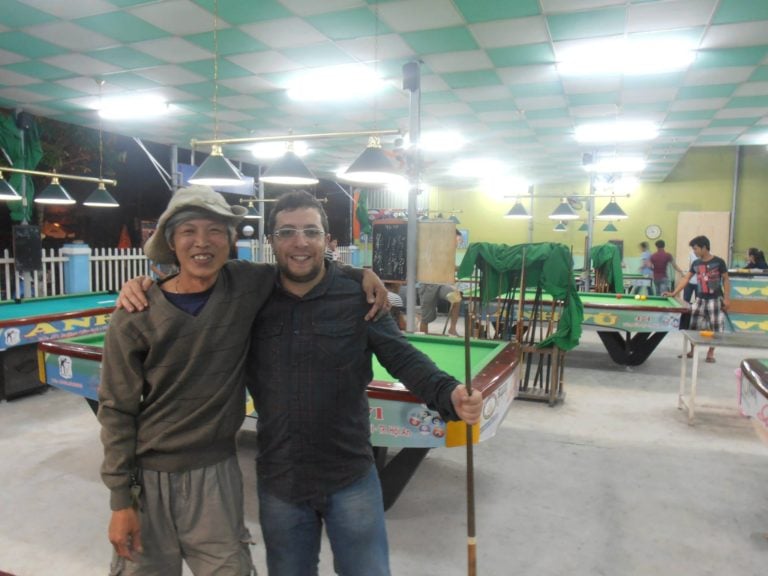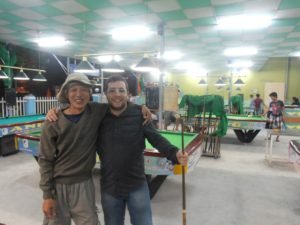 price, internet, there you can still negotiate.
Activities and entertainment are extremely affordable.
In Hoi An city, I went to $5 open bar parties, for that amount of money you can drink as much whiskey, vodka and rum as you can throughout the night. To keep up with the crazy activities, I also went to a shooting range to shoot an AK 47 and the M60 which is Rambo's huge machine gun.
You can of course do more quiet and classic activities, Vietnam has a fascinating history and is very rich culturally. Apart from sightseeing, my favourite activity was playing pool. Vietnamese people are fans of this game and it's the best way to have a good time with them, even if like me you don't win a single game.
Travelling by motorbike will allow you to really go off the beaten track, Vietnam is huge and offers beautiful landscapes. Finally, having your own motorbike, will make you meet the local mechanics, who will become your best buddies.
Unlike in Togo, a motorbike will not make your trip more expensive. In Vietnam, many backpackers travel by motorbike, so you can buy a motorbike and then sell it for the same price. You only pay for the petrol.
Sri Lanka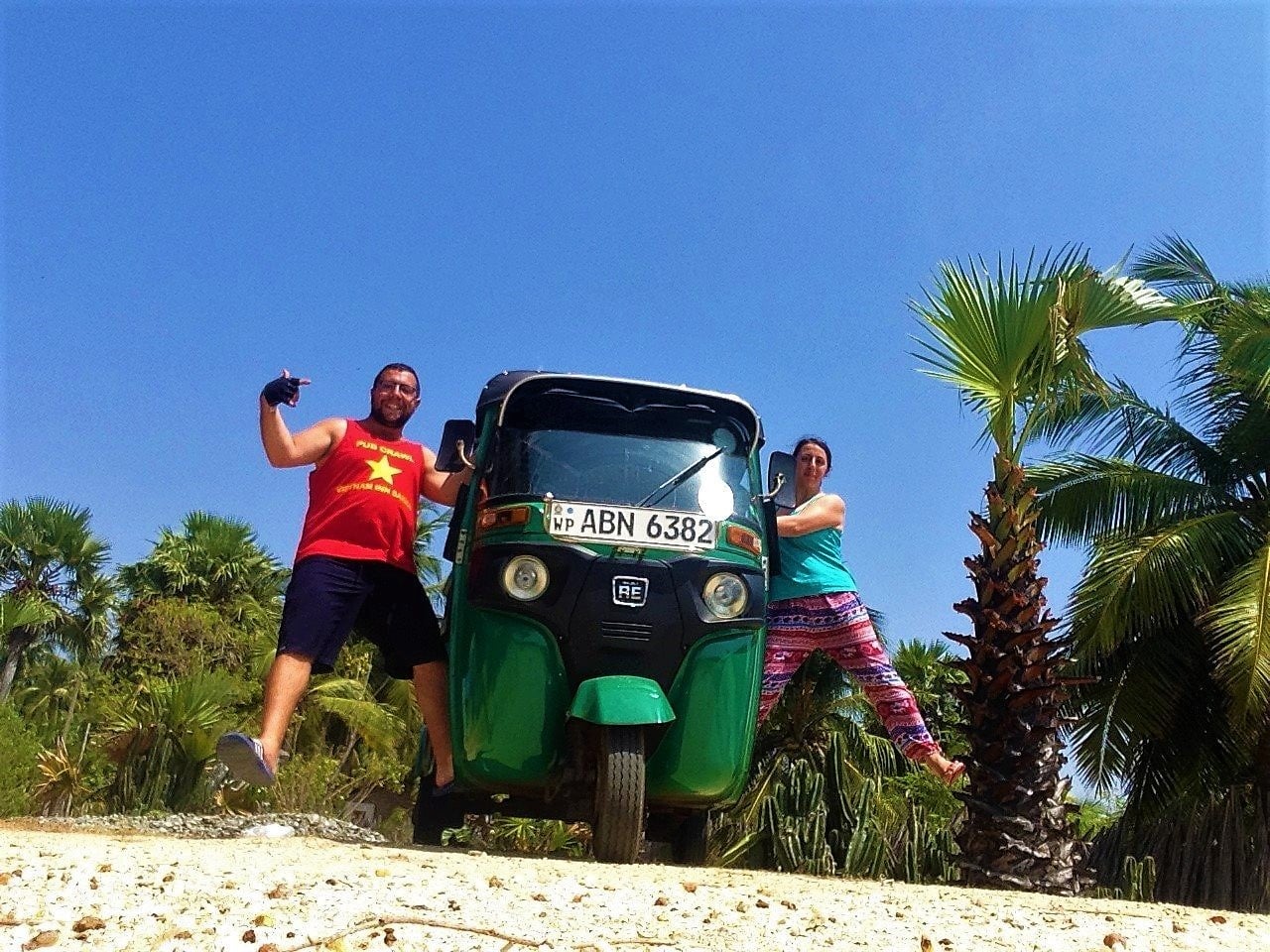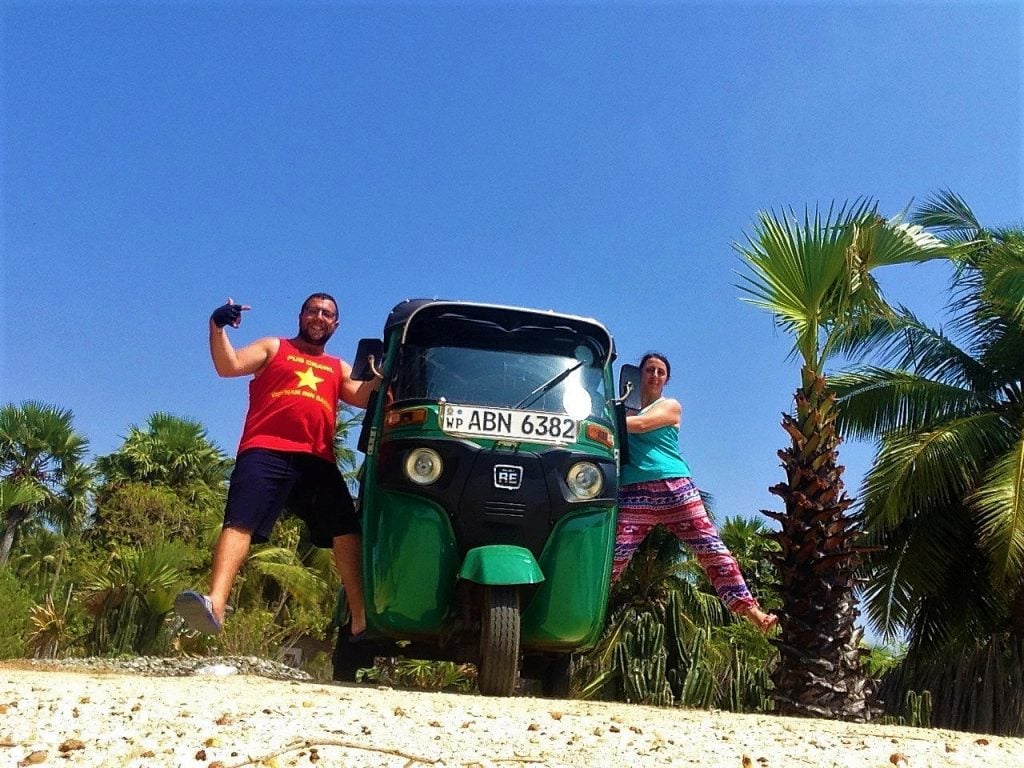 Tuk tuk is another local means of transport that I used to travel in Sri Lanka. This destination has a rightful place in this ranking of the cheapest countries in the world. In my list, it is the most exotic place, the most suitable for a traveller who has never been to a poor country. The people speak English, travel is easy and it is a more developed country than the previous ones.
The cost of living is very affordable, You can find a bed in a dormitory for less than 6 € and a guest house for around 8 € with breakfast.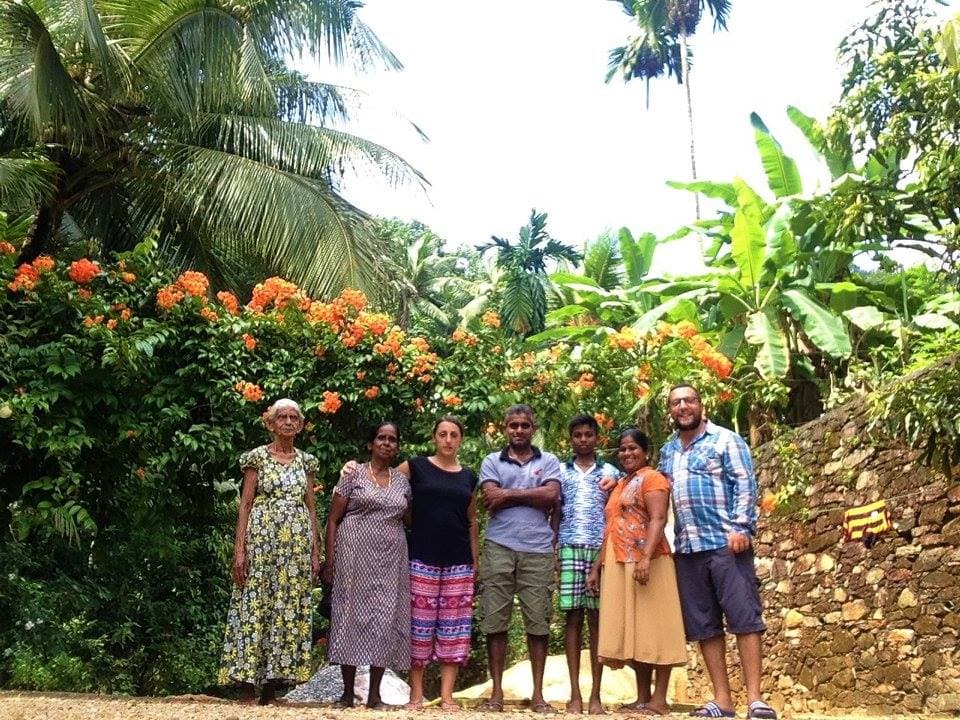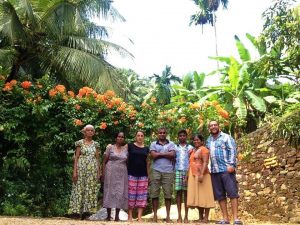 The food in Sri Lank is cheap. You get all-you-can-eat rice and curry buffets, which are rice and different spicy vegetables that you can eat for less than 1€. If you add meat, you'll get it for a little bit more. Don't hesitate to ask for "no chili" if you don't like spicy food. Otherwise drink lots of tea. Meals are a very funny activity because Sri Lankans eat with their hands (3 fingers). I spent all my meals trying to learn their technique to eat as clean as them, without success. This is the country where I got the most laughs in restaurants.
The price of transport is absolutely staggering. Most journeys cost less than €1.
For example Kandy - Ella which takes 8 hours and is the most touristy train ride in the country costs only 1 €.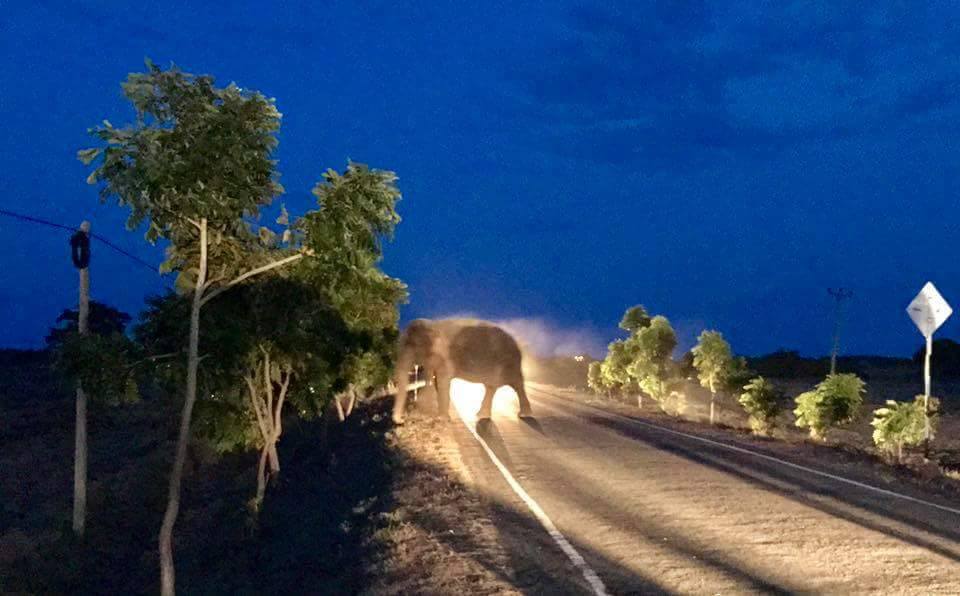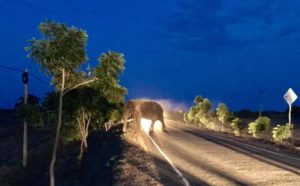 Tourist activities are also very affordable, with a surf lesson costing €7 and a safari costing €30 per day. Elephants and most wild animals also live outside the reserves. I didn't go on any safari and I saw elephants crossing the road in front of my Tuk Tuk on 4 occasions. I was able to see monkeys, crocodiles and all sorts of wild animals. My tuk tuk allowed me to go to watering holes, pointed out to me by locals, to wait and observe wild elephants, in their natural environment.
Given the cost of local transport, hiring a Tuk Tuk will cost you more than taking the bus. But as for Togo and Vietnam, it will give you more freedom. Don't forget that the Tuk Tuk allows you to travel with several people and thus divide the cost, so you can stay within your budget of 20 € per day.
Pakistan 

It's not the first country you'd think of for your next trip and yet it's a beautiful country with extremely friendly people and on top of that it's a very cheap destination.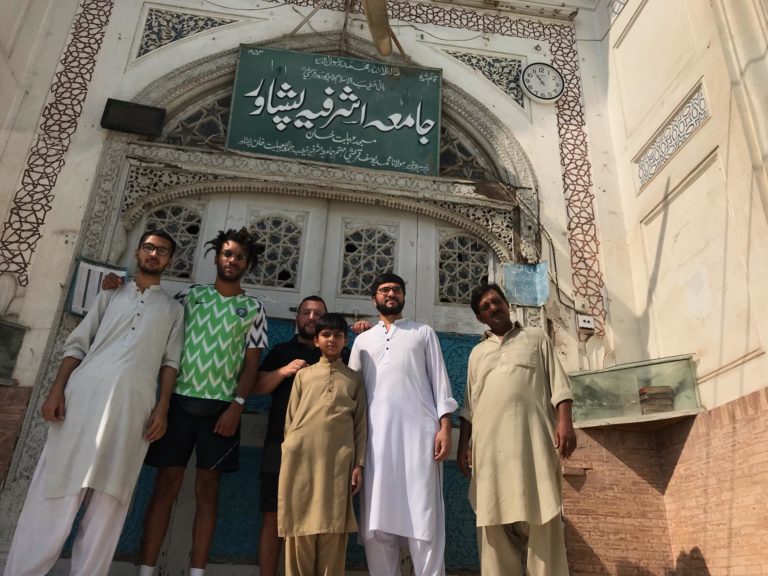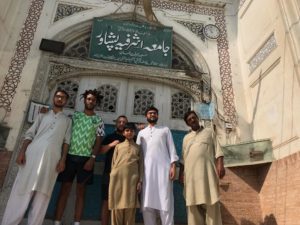 Pakistan is clearly ahead of Togo in my list of the least touristy countries in the world. In 2019, the country received only about 100 French tourists. It is the perfect destination to travel off the beaten track and meet the locals. 
Travelling to Pakistan is easy and inexpensive. You can easily find hotel rooms for less than 10€ a night. You can eat in small restaurants for less than 2€ and you can easily get around by public transport or by hitchhiking. Finally, the sale of alcohol is forbidden, so you'll save a lot of money on beers and parties. Your biggest daytime expense will be tea, which is very affordable.
There is a wide range of tourist activities.
You can dedicate your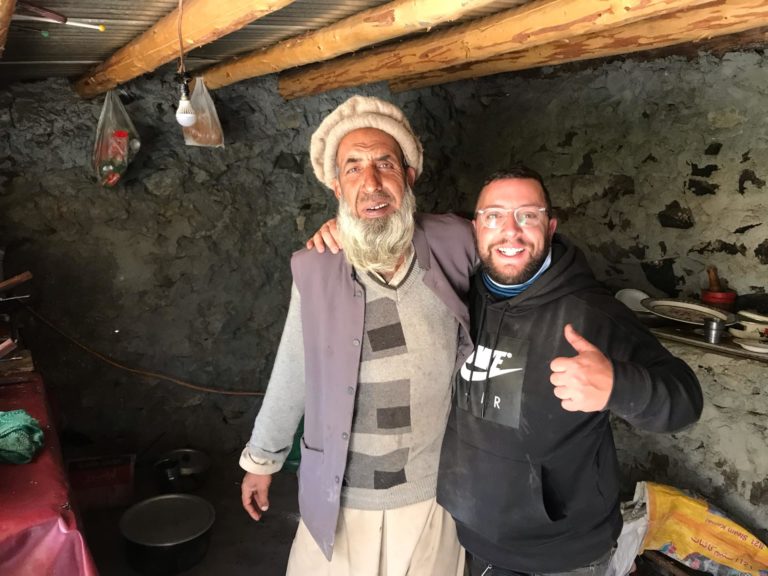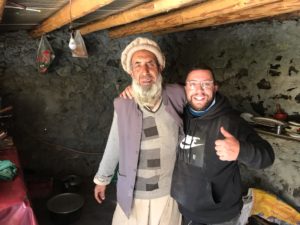 There are some very beautiful mosques to visit. But the main interests of the country are its population and its nature. Gilgit Balistan is the ideal place to discover the country. The Karakoram Highway is a highway in the middle of mountains that rise to between 7,000m and 8,000m, an incredible setting. Driving it is extremely pleasant and impressive. If you go out for trekking, you may be lucky enough to see Pakistanis playing a game of polo on the back of a Yak.
Pakistan has incredible tourism potential, so take advantage of the fact that it is still a confidential destination to discover it before the arrival of mass tourism.
As for Vietnam, Togo and Sri-Lanka, I visited the country with my own means of transfer: a motorbike. In Pakistan, you can rent it for 10$ a day, which doesn't allow you to respect the budget of 20€ a day, unless you camp. But the motorbike offers more freedom here and allows you to meet all sorts of unexpected people.
Albania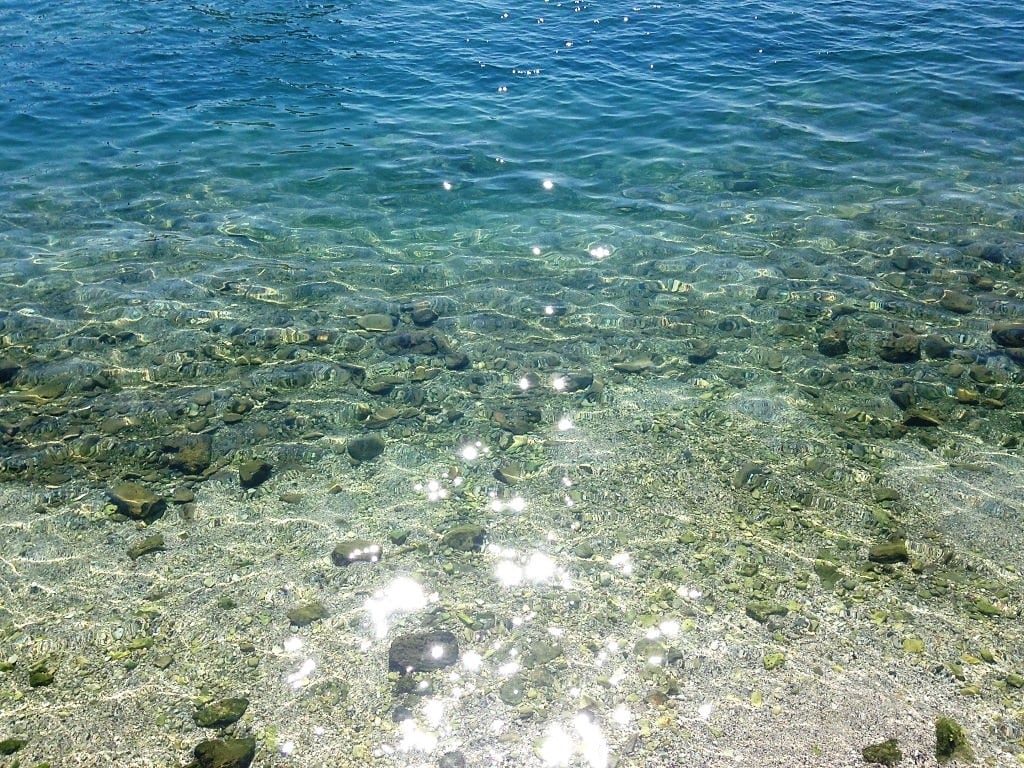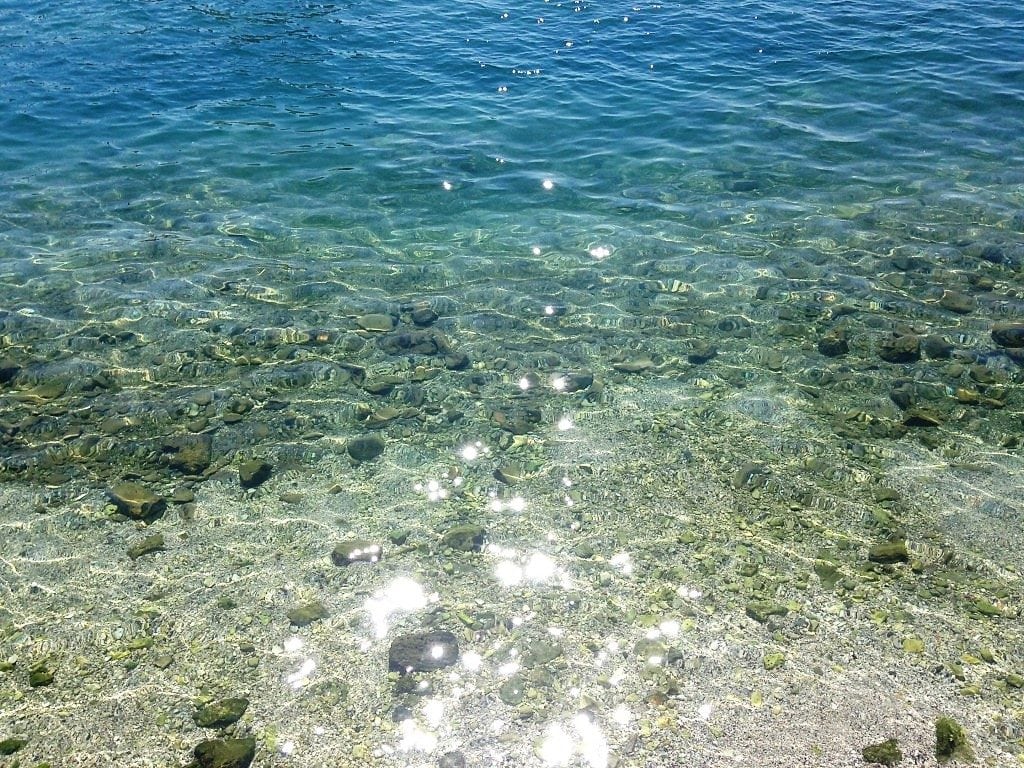 The Eastern European country I spent the most time in. Albania is one of the cheapest destinations in Europe. In my list, it is the closest destination culturally and the one for which the plane ticket costs the least, it is the ideal destination for the smallest budgets.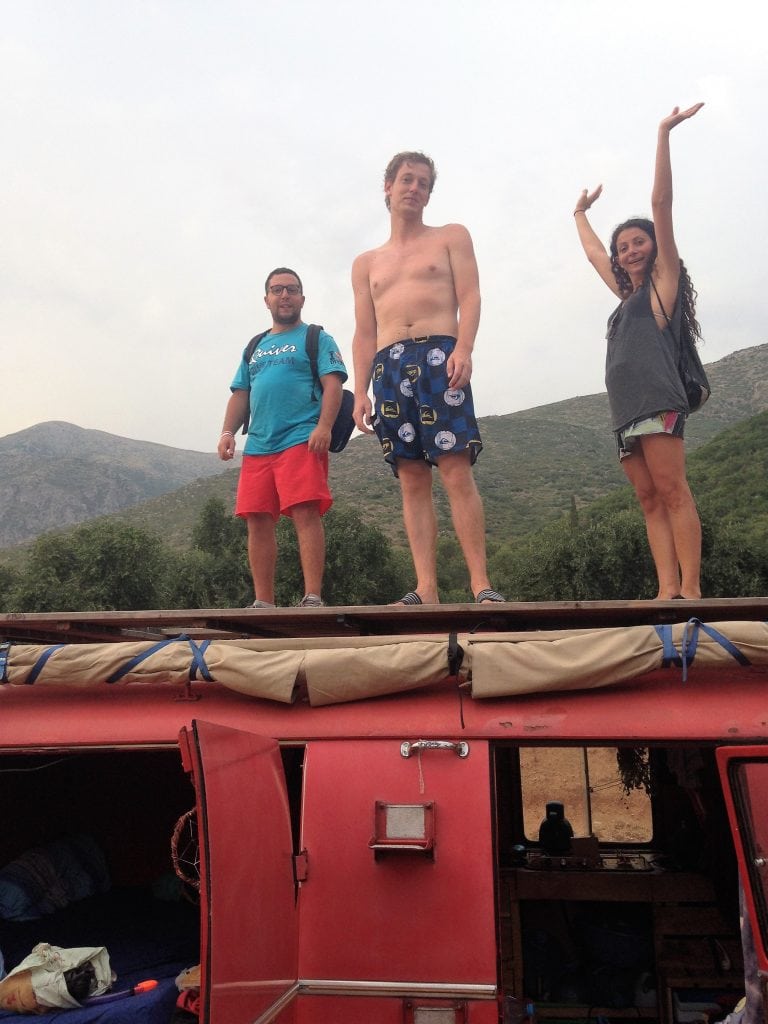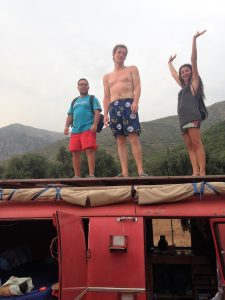 A bed in a dormitory is worth less than 8 €, a meal in a small restaurant will cost you 2 €. A drink in the evening will rarely cost you more than €1.
The distances between cities are quite short and transport is very cheap, so you can easily get around for very little money.
Tirana - Sarande, which is an 8 hour bus ride and roughly the same as crossing the country, costs €9.
The activities are quite classic in Albania, it is a rather natural and lazy destination. You can swim in the sea, in the lakes or go hiking in the mountains. All these activities are free and allow you to keep more money for your evenings, even if your budget should not explode because of the low cost of living in this country. If you want to enjoy your European holiday on a budget, go to Albania.
Some advice
If you want to travel to one or more of these countries and you are looking for a cheap air ticket, I advise you to read my article where I explain you how to find a cheap air ticket, in less than 40 minutes.
Before you leave, remember to take out good insurance and protect your money well.
To be able to travel without spending too much money, you have to live as much as possible like a local. In countries such as Sri Lanka, Vietnam or Togo most people, for economic or religious reasons, eat little or no meat. Trying to have meat at every meal will cost you a lot of money and will not taste as good as the local dishes. During these trips, I changed my meat-eating habits and became a vegetarian on a fixed-term contract.
But above all, once you are there, don't forget that these countries are not expensive for us because the income of the locals is very low. When you go to these destinations, you go from middle class or poor to rich or very rich.
Always remember to act respectfully towards the locals:
Sometimes tourists do things that seem trivial without thinking about the consequences. I'll give you a concrete example:
Tourists in Togo were happy to tell me that they wanted to take a collective taxi that cost €0.30 per person, which isn't much for us, but is huge there. The taxi explained to them that it would only leave when it was full. So they decided to buy all the seats and leave right away instead of waiting.
It's completely stupid. They were on holiday, so they didn't lack time, but more importantly on this line there is only one journey a day and the locals need it. It is essential to always think about the consequences of our actions on the locals.
These countries in videos
As I told you at the beginning of this article, you can find on the blog an article dedicated to each of these destinations. Below, you will also find all the videos corresponding to these trips.
If you found this article interesting or inspiring, I advise you to read the book by Alexandre and Gregory Perrachon. They tell the story of their 5-year world tour by bike with humour and sincerity. These adventurers multiply unlikely encounters and amazing adventures while travelling on a small budget. They notably crossed Vietnam, one riding a motorbike to which the other's bike was attached by a rope. Their story is interesting, extremely funny and inspiring.
It's my bedside book, I've reread it several times.
The story of their trip to Africa is worth it. It was they who convinced me to go to Togo.
Unfortunately, the paper copies of this book have all been sold out. But it still exists in digital format. You can find it by clicking here.
I hope I've inspired you to explore one or all of these destinations.
If you had to go to one of these 5 destinations, which one would you choose? And you, which are the cheapest countries you have visited?